Devotion – Part 2: Spain
Chapter 2: Alhambra of Grenada
Years following creation of the Mezquita in Córdoba, the Alhambra was constructed in 889 in Granada and the Alcázar in 913 in Seville. The Alhambra and Alcázar were constructed to be fortresses and palaces, not mosques; however, the physical similarities in construction and artistry are striking; Muslim artistic sensibilities are on full display.
The Alhambra of Granada was built as a small fortress on the remains of Roman fortifications. It was largely ignored until being rebuilt beginning in 1238 by Mohammed Al-Ahmar of the Emirate of Granada. Restoration was completed by his son, Mohammed II, whose immediate successors continued the repairs. It was converted from a fortress to a palace in 1333 by Yusuf I, Sultan of Granada. The Alhambra became a royal court following the conquest by Ferdinand II and Isabella I in 1492. It was from the Alhambra that Christopher Columbus received royal endorsement for his expedition.
The Alhambra was designated a UNESCO World Heritage site in 1984. "It's the only surviving palatine city (royal territorial center) of the Islamic Golden Age and a remnant of the Nasrid Dynasty, the last Islamic kingdom in Western Europe." – History.com.
We were able to obtain tickets to see both the gardens and the interior of some of the buildings inside the compound, which I learned later was a significant accomplishment. (I purchased the tickets many months in advance.) Tickets for the gardens are limited but fairly easy to get. However, tickets for the interior are severely restricted and we were required to present separate tickets and show our passports at the entrances/checkpoints to various sections of the facility. Tickets to the inside of the compound are by tour groups only that had to stay together and transit from one checkpoint to another together.
The name Alhambra derives from al-Hamrā, in Arabic meaning "red castle or vermillion." The outer structure is made from red clay. The Alhambra is huge, 740 meters long and 205 meters wide, occupying 142,000 square meters. The grounds are perfectly landscaped gardens wedged within a maze made from shrubs and trees.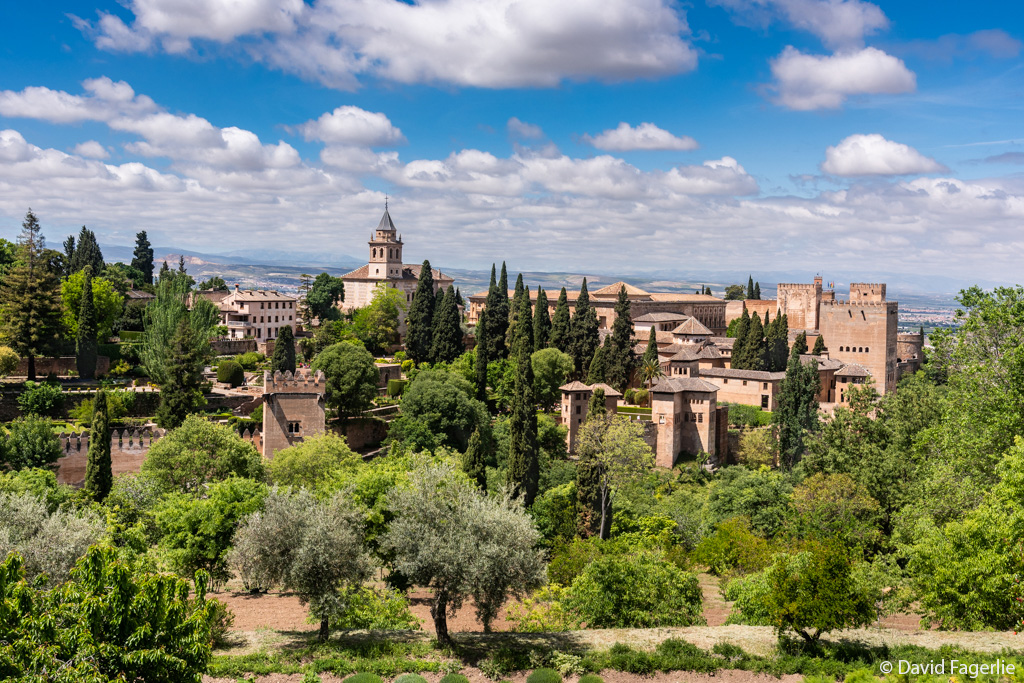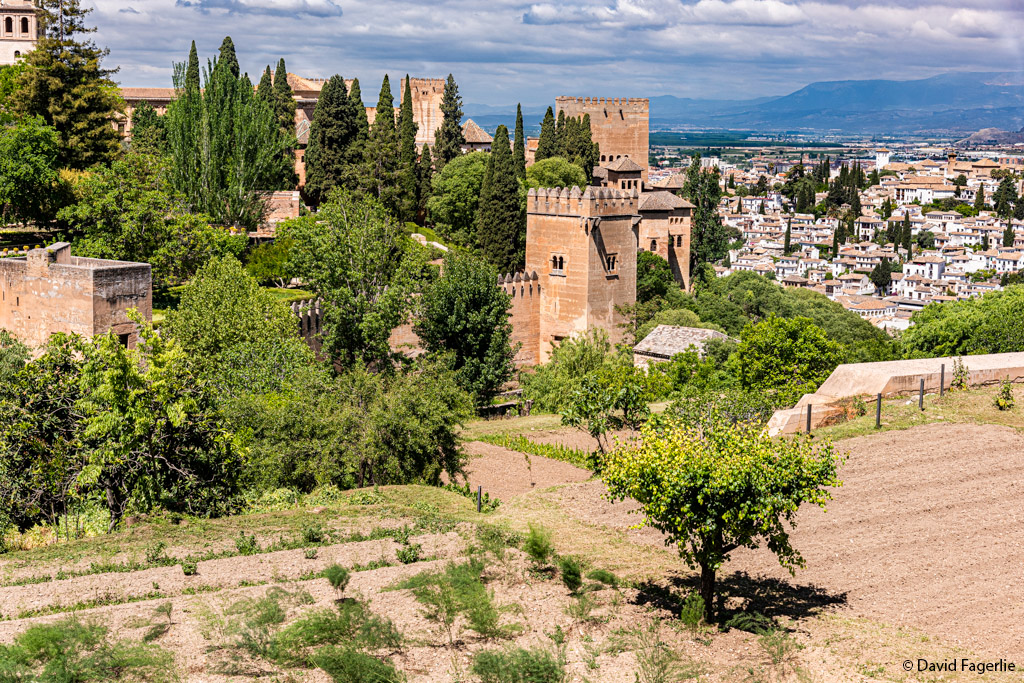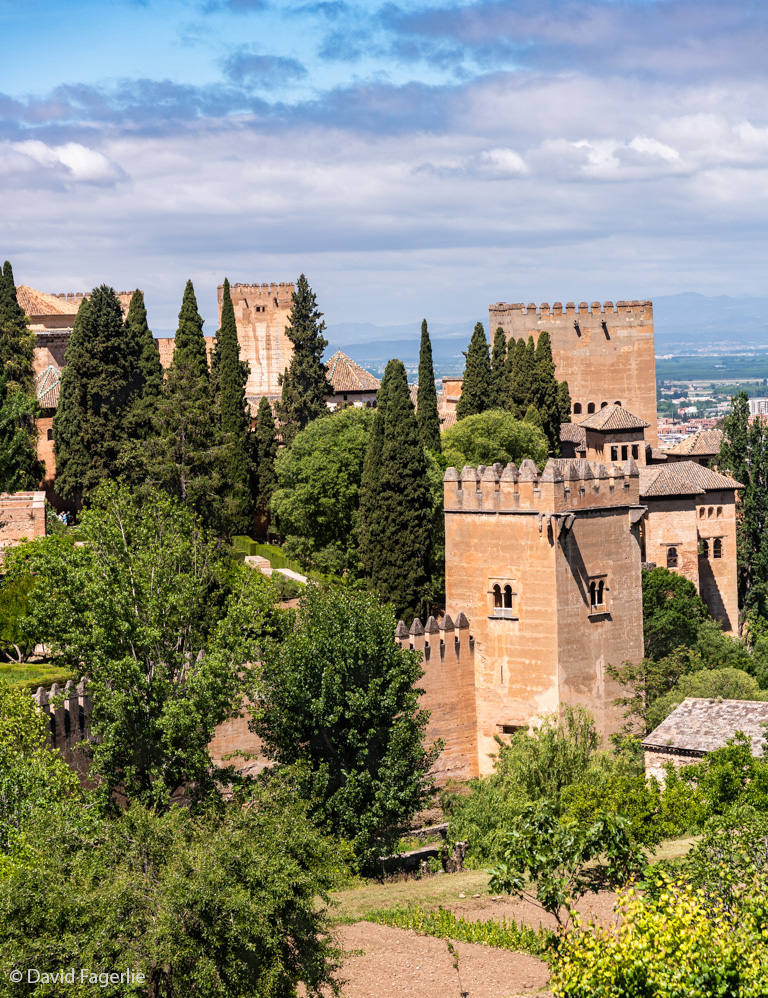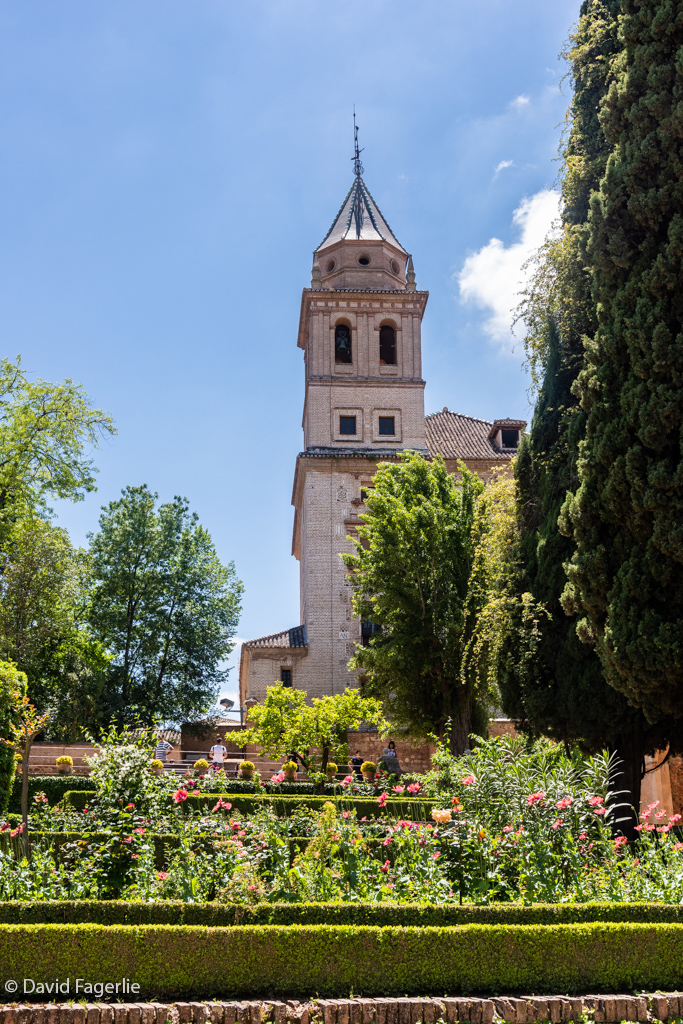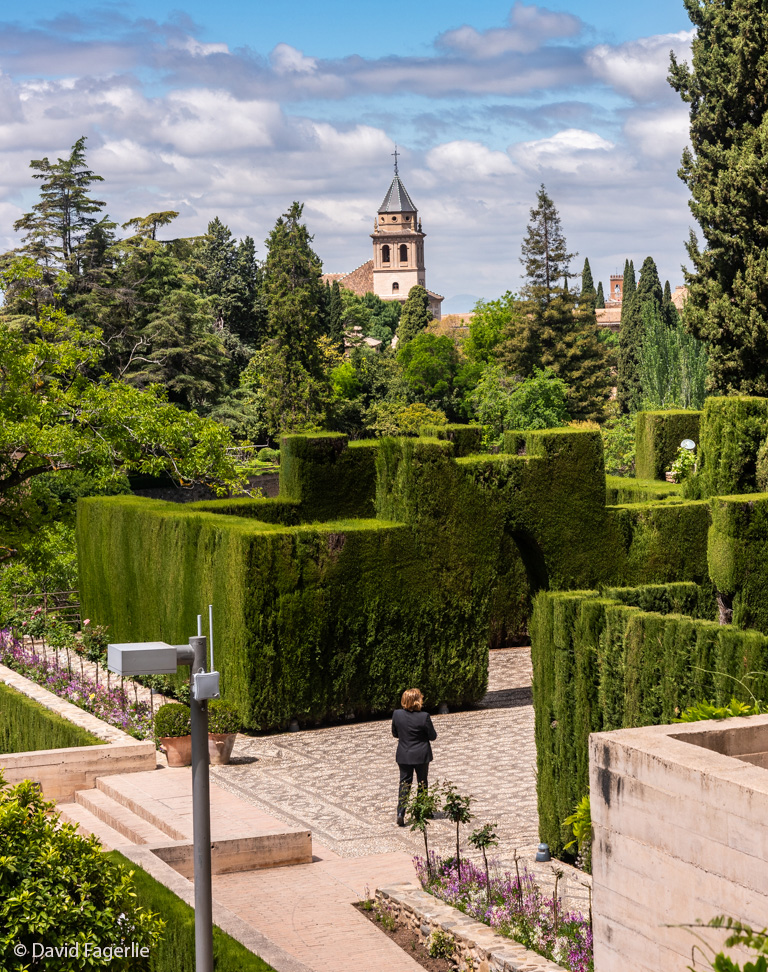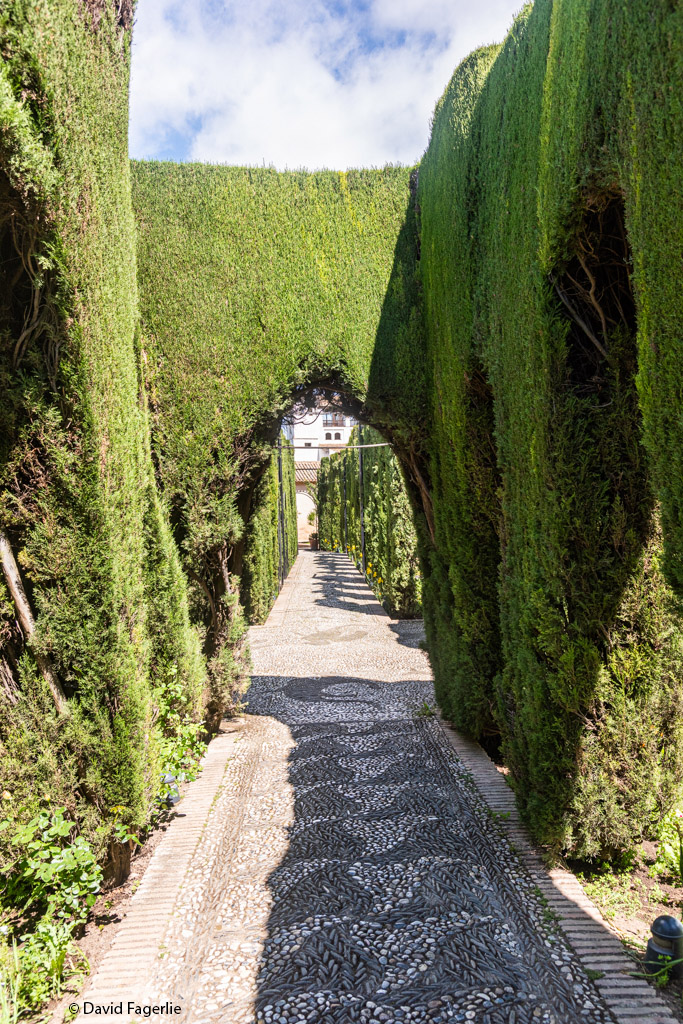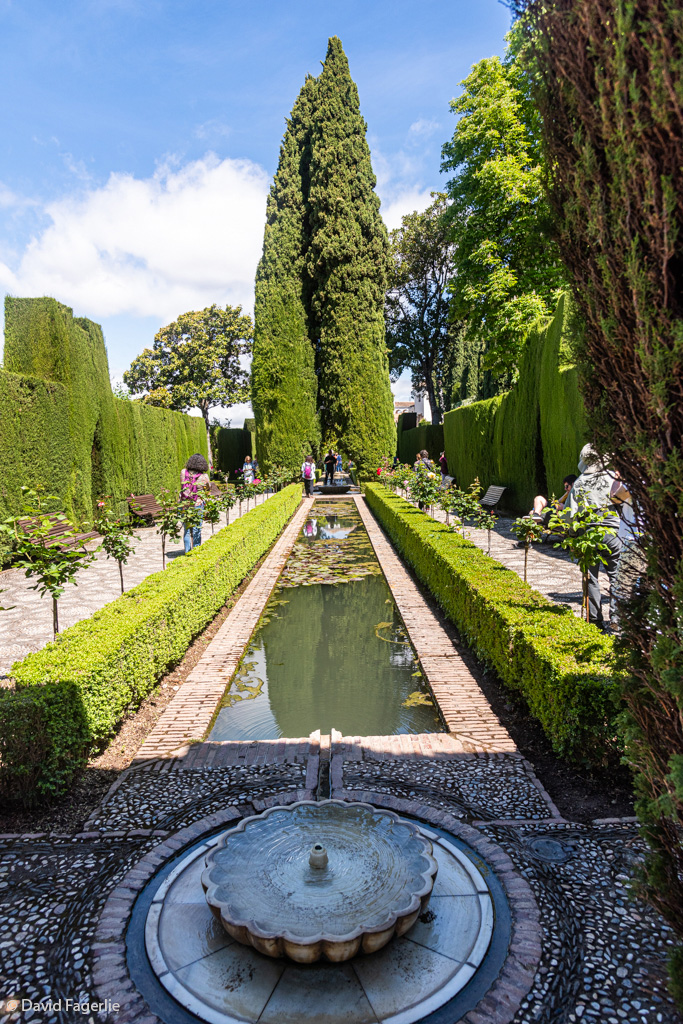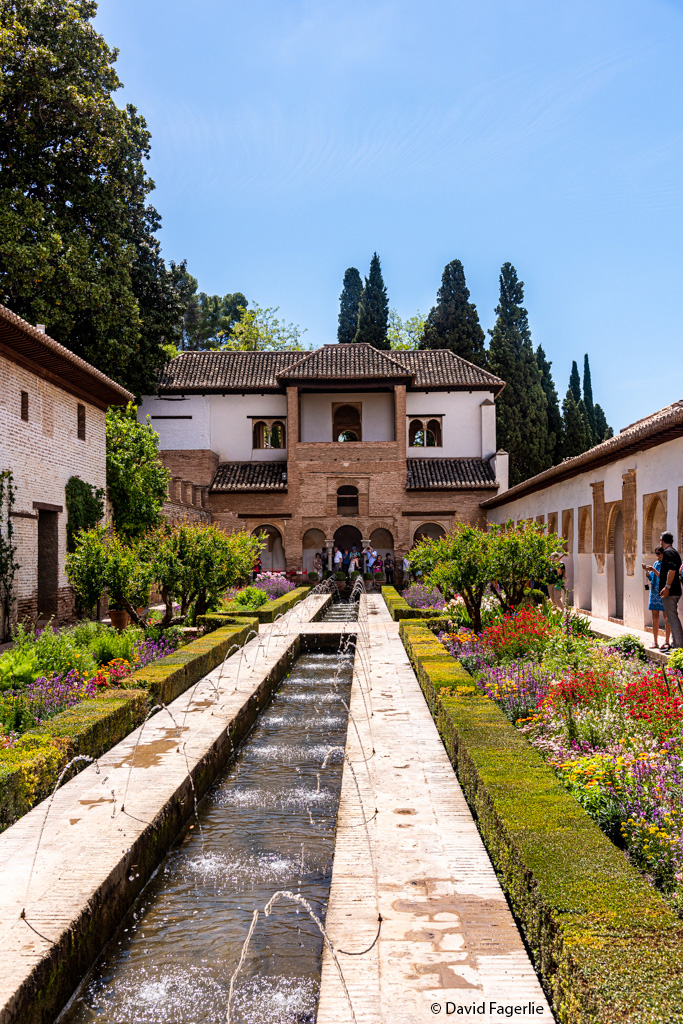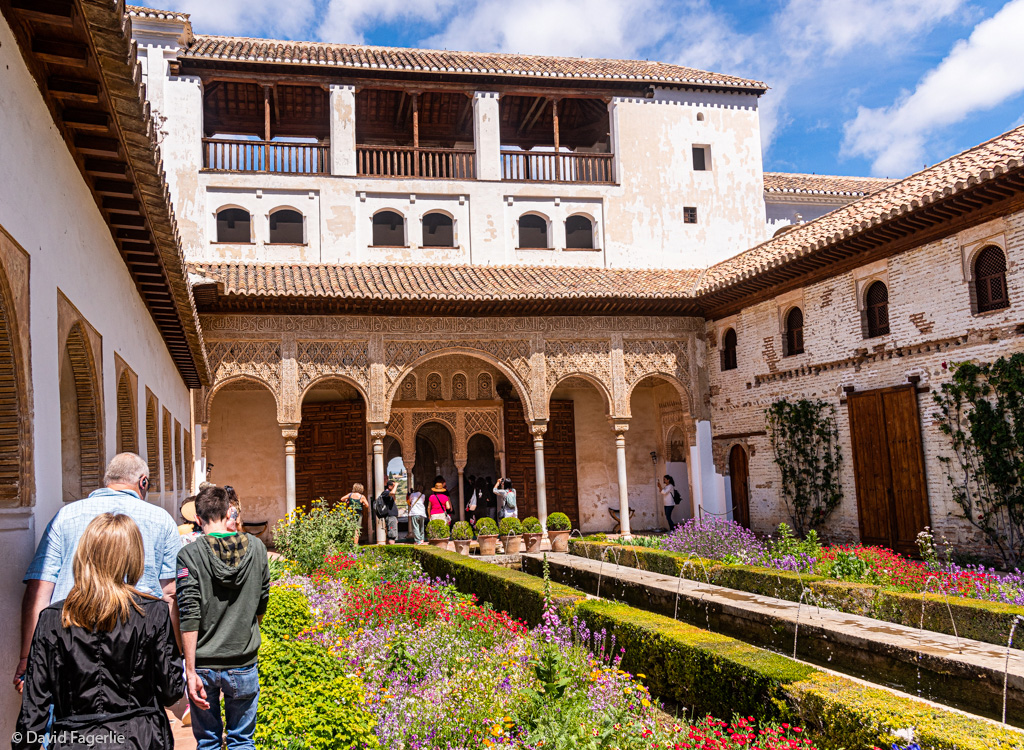 Even the sturdiest of doors between buildings and the outside were beautiful, as were the arch-framed views.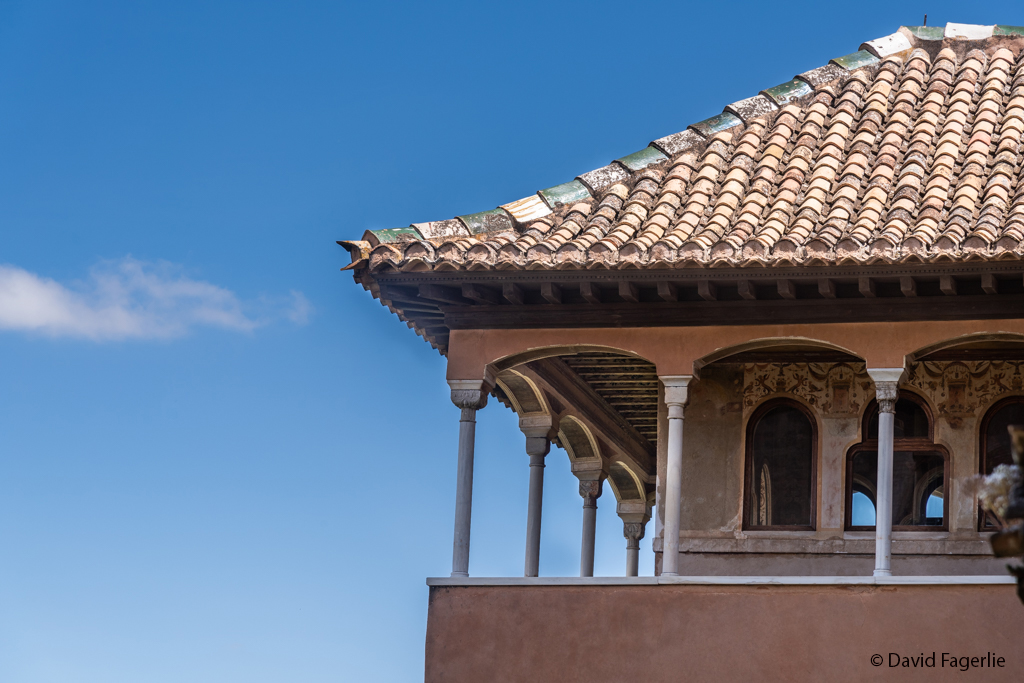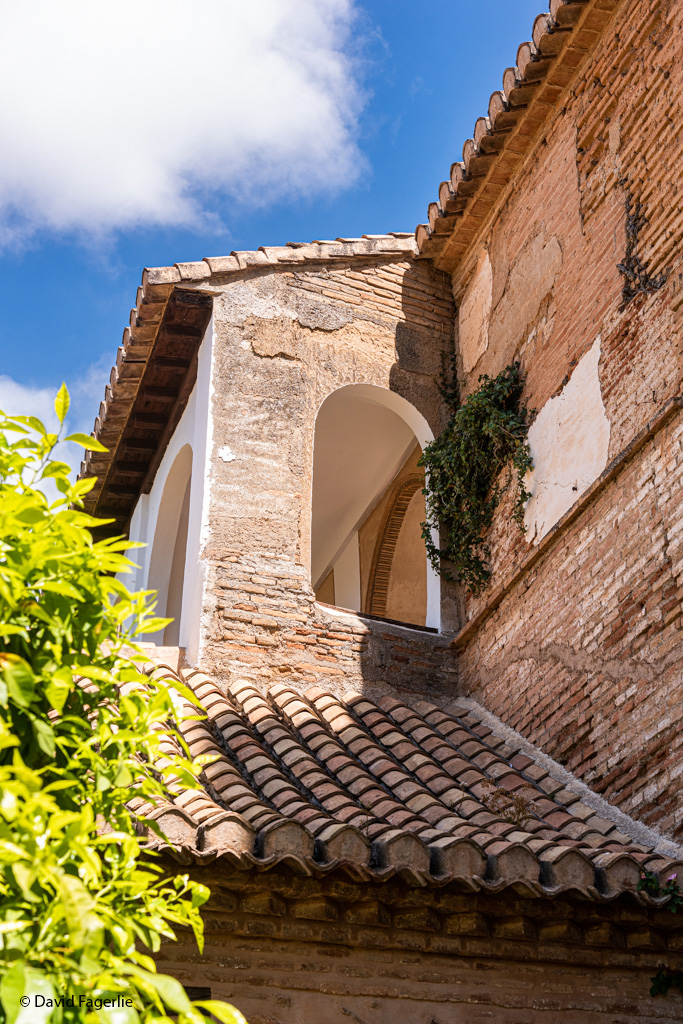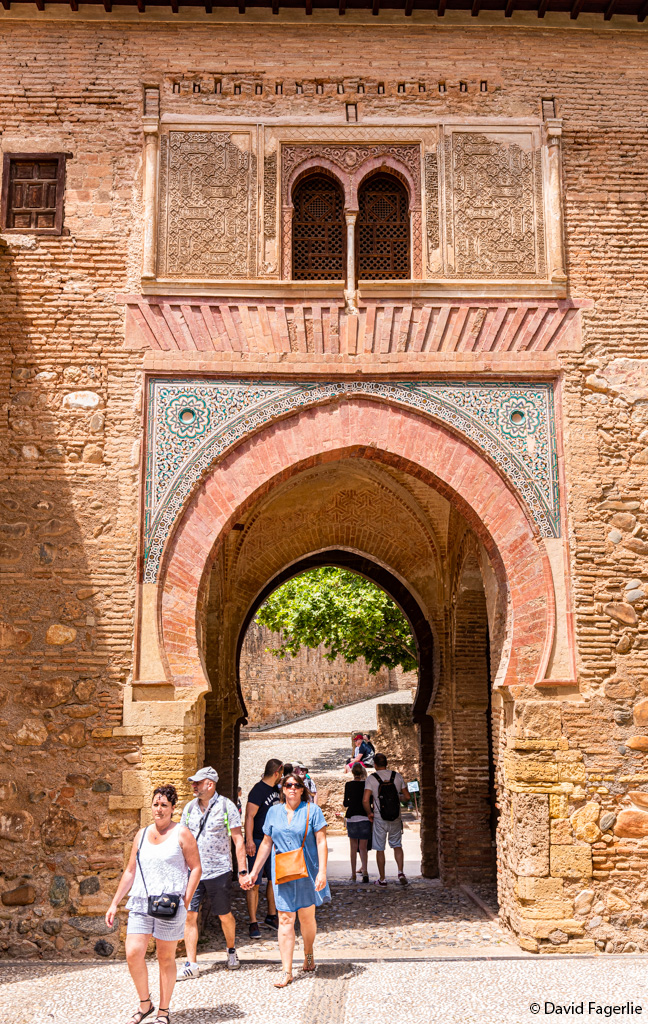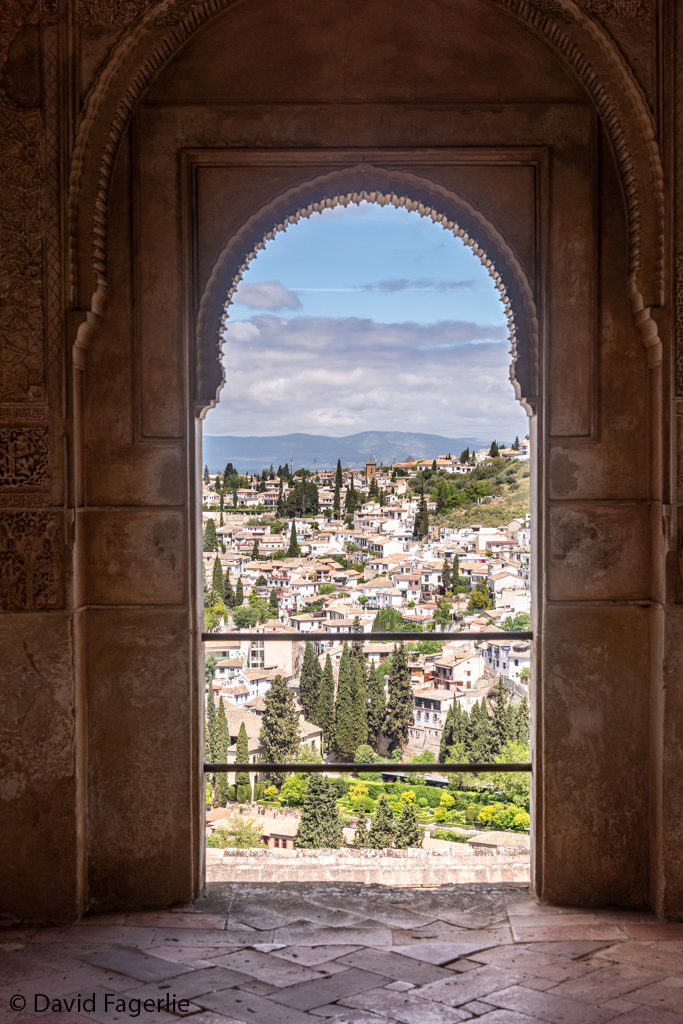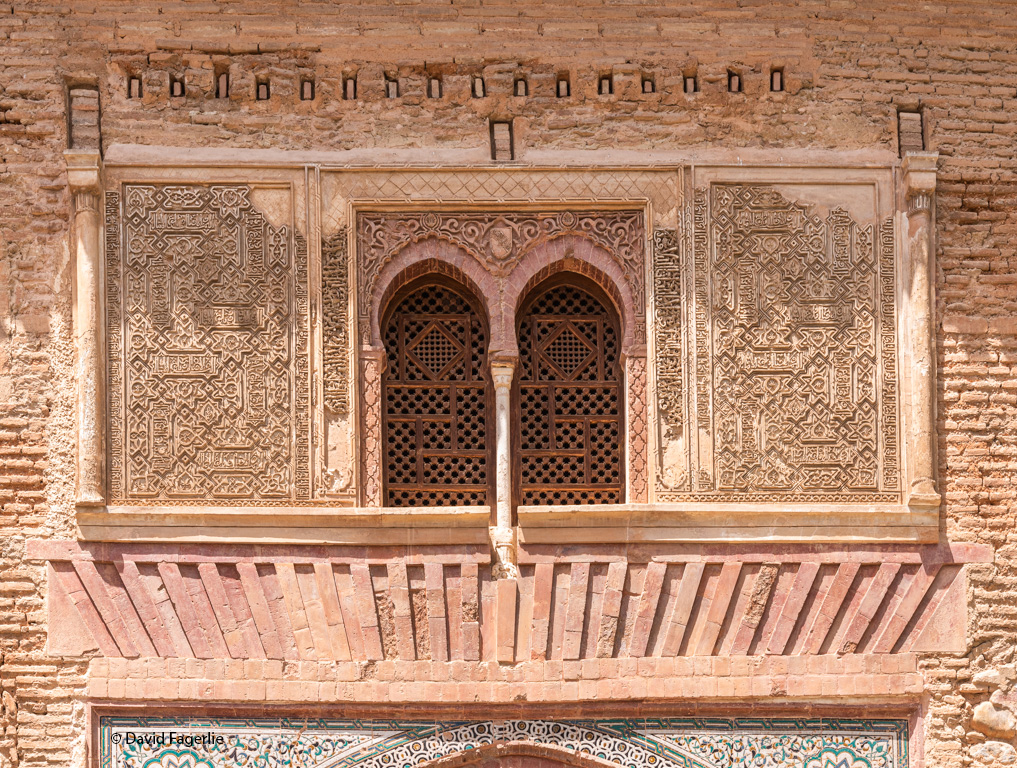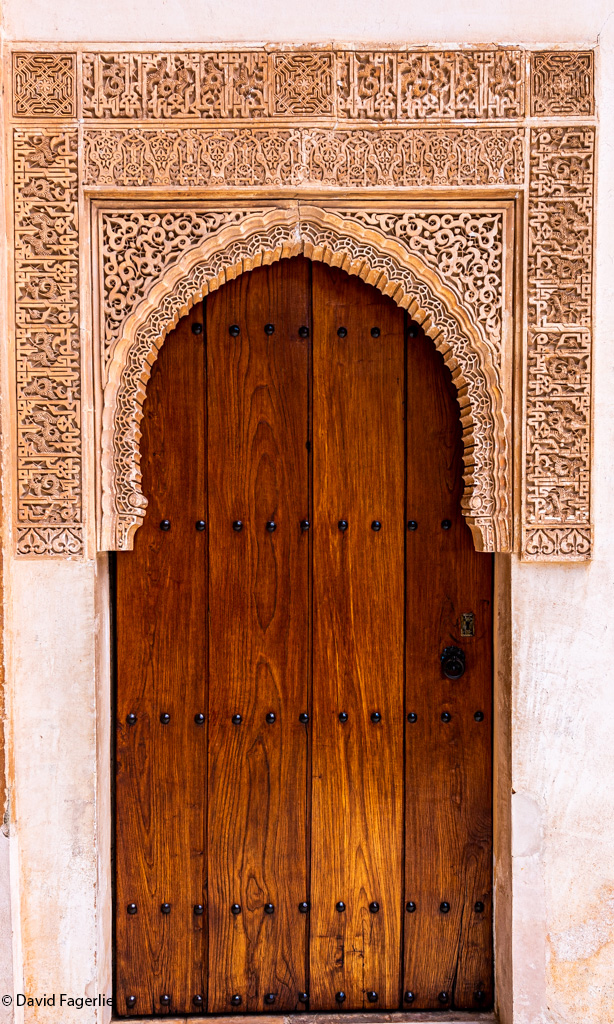 Inside the main building is a long pool; I saw similar pools in other Muslim buildings of this period in Spain. The network of entrances between rooms and ceilings in many of the rooms were spectacularly beautiful.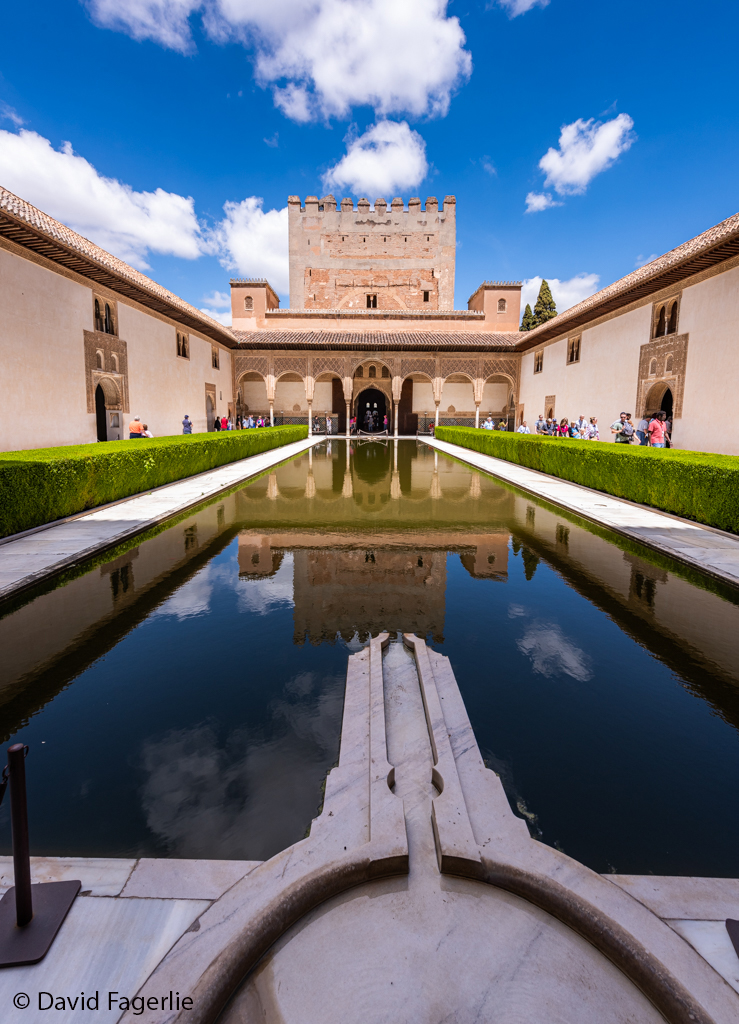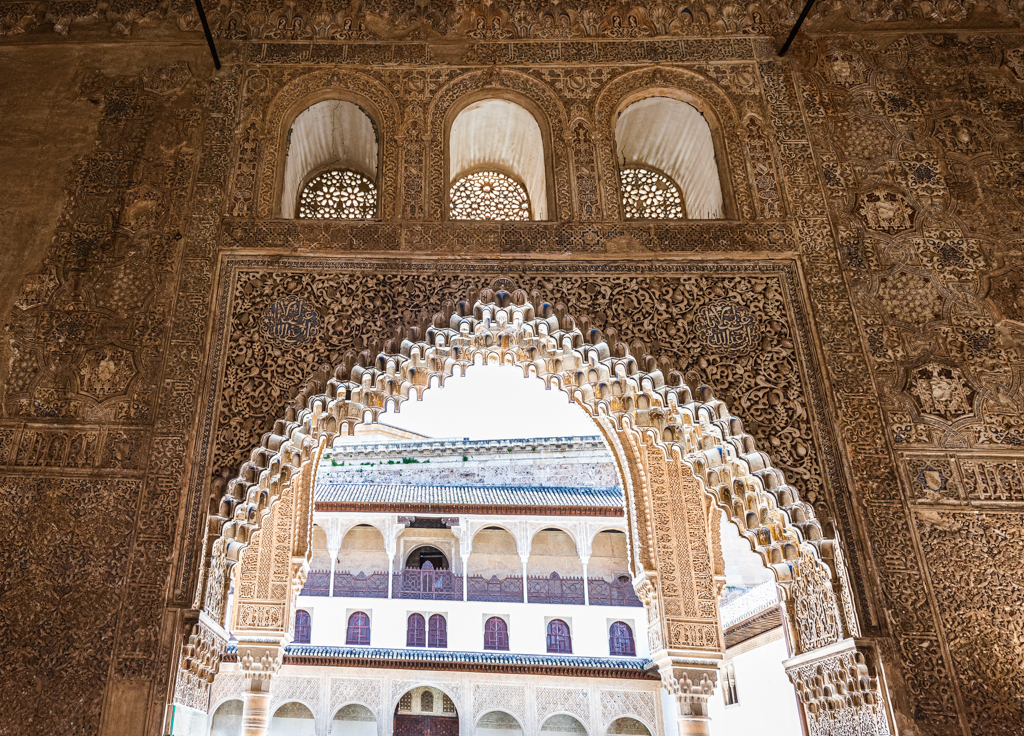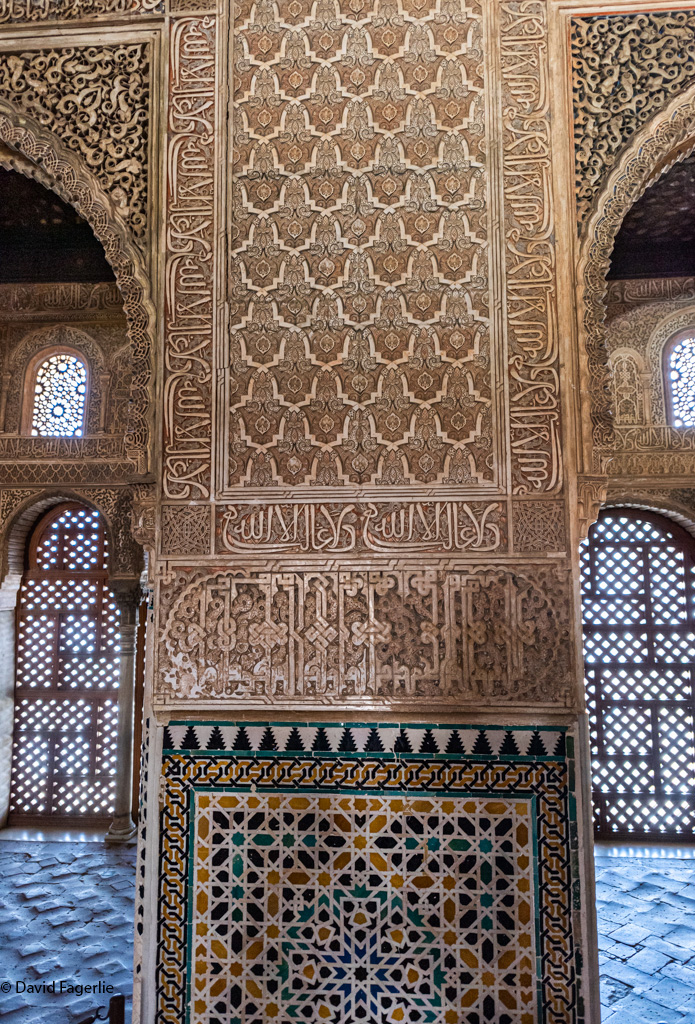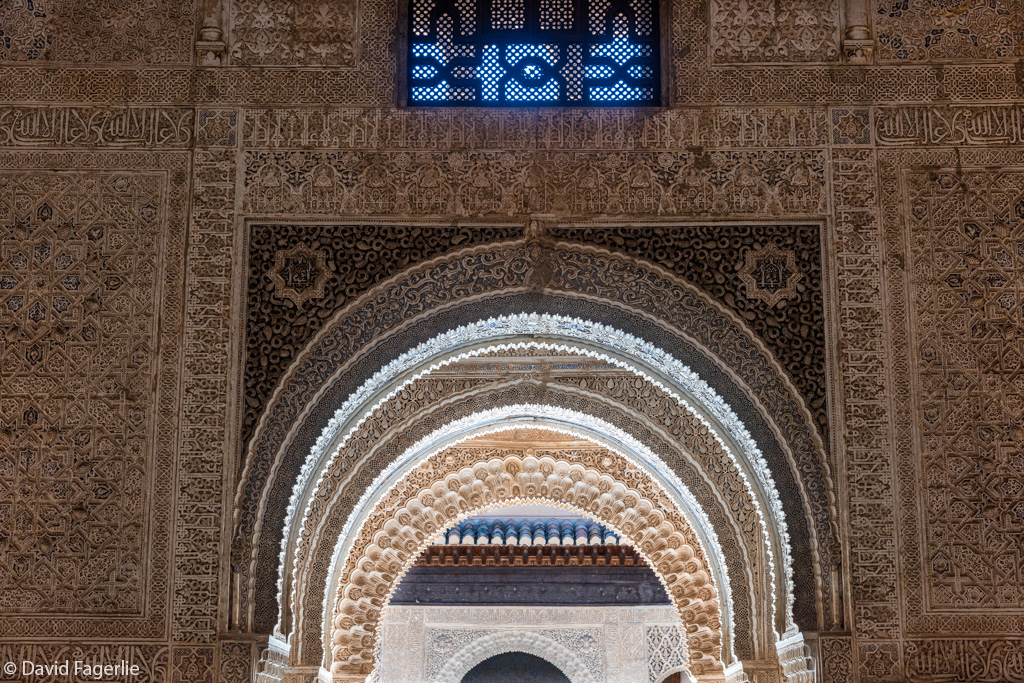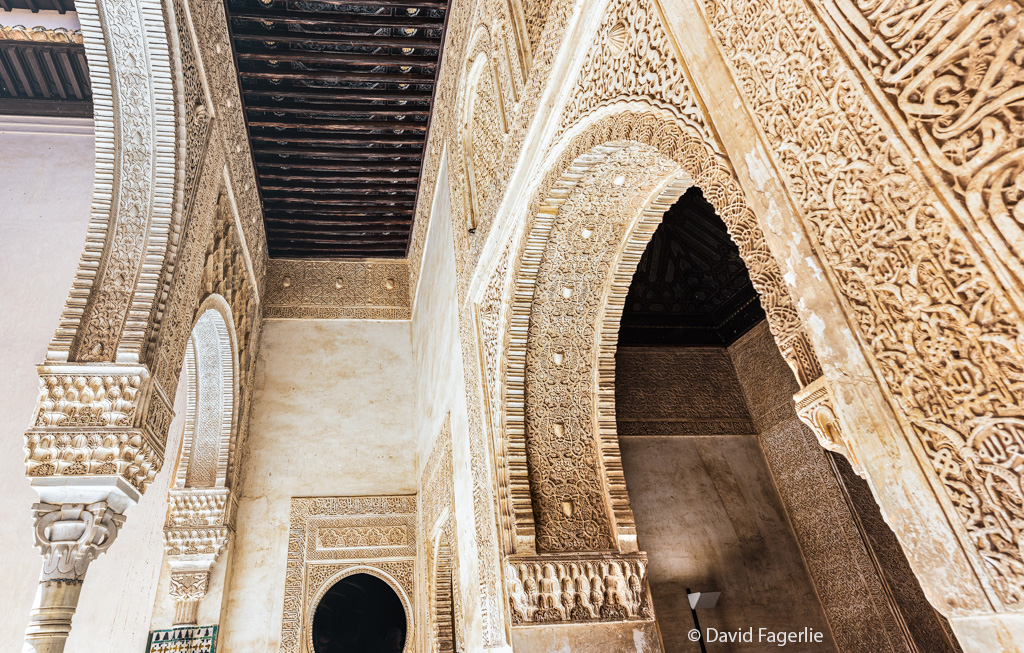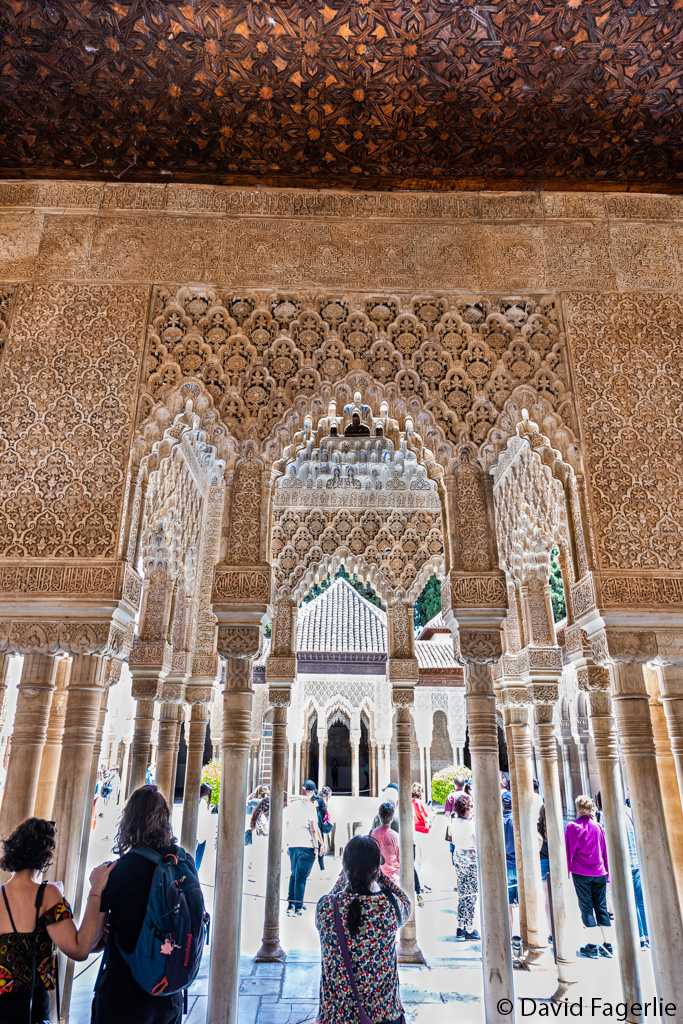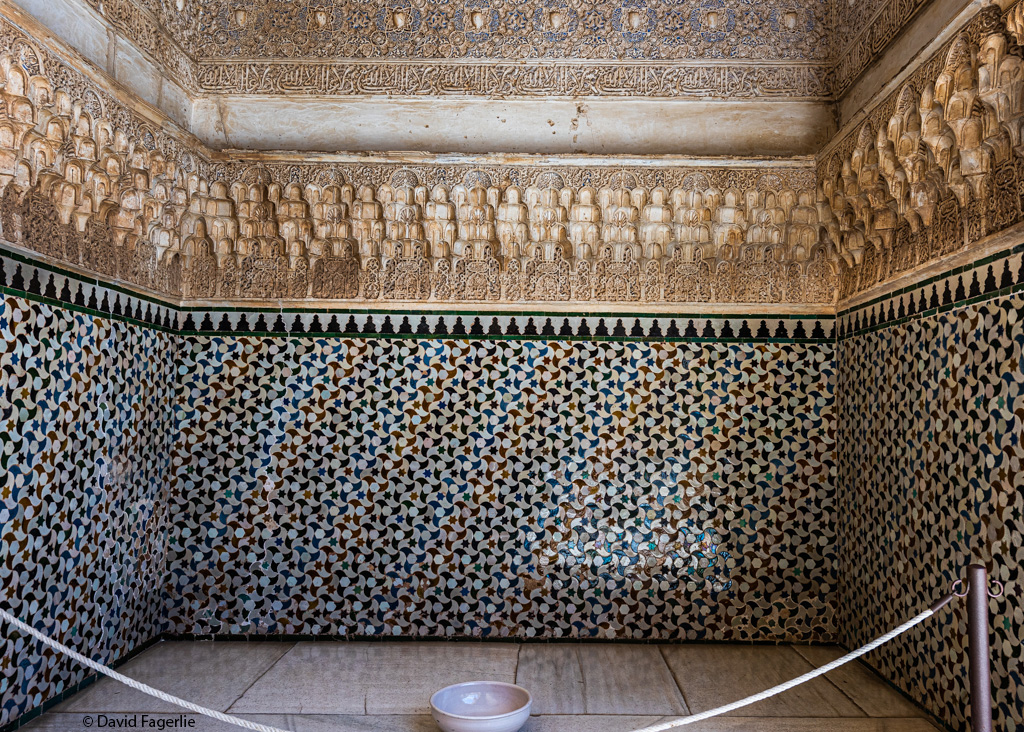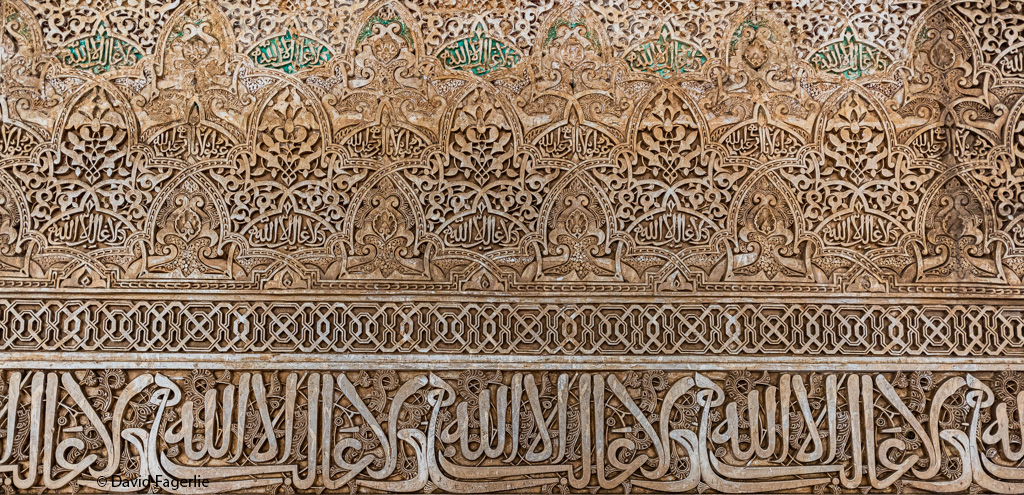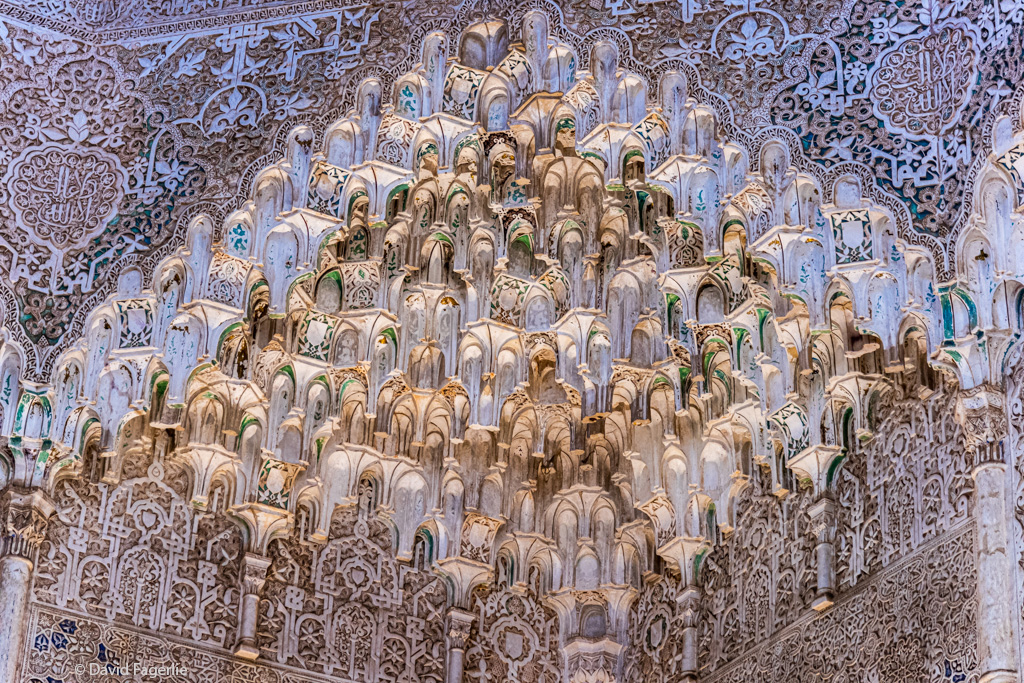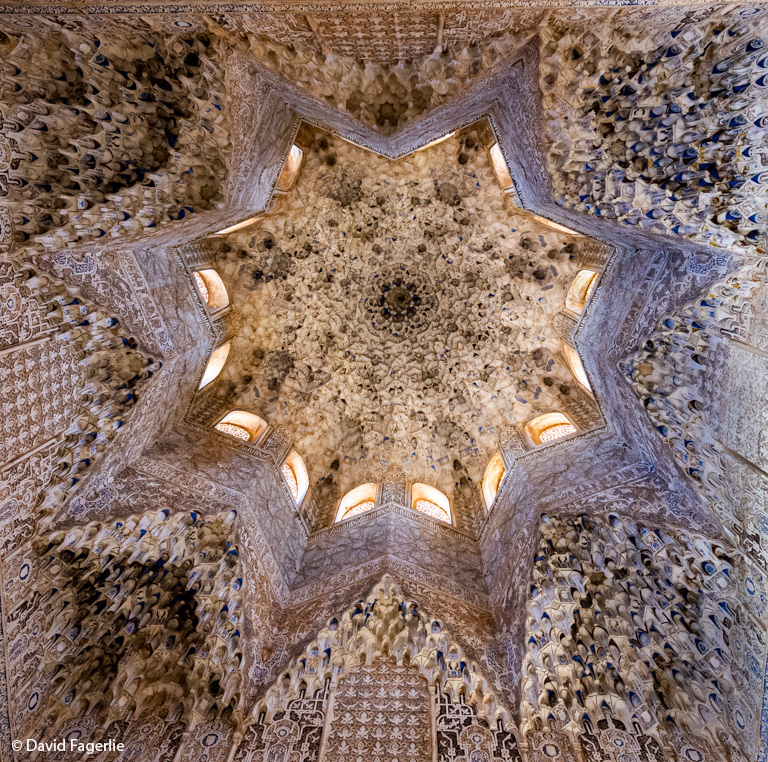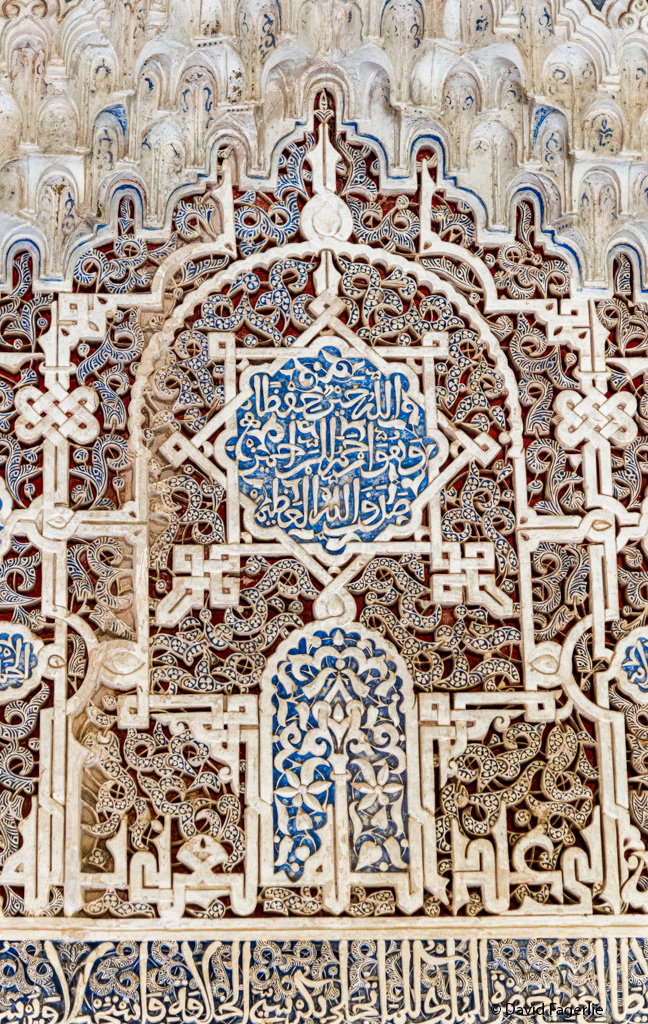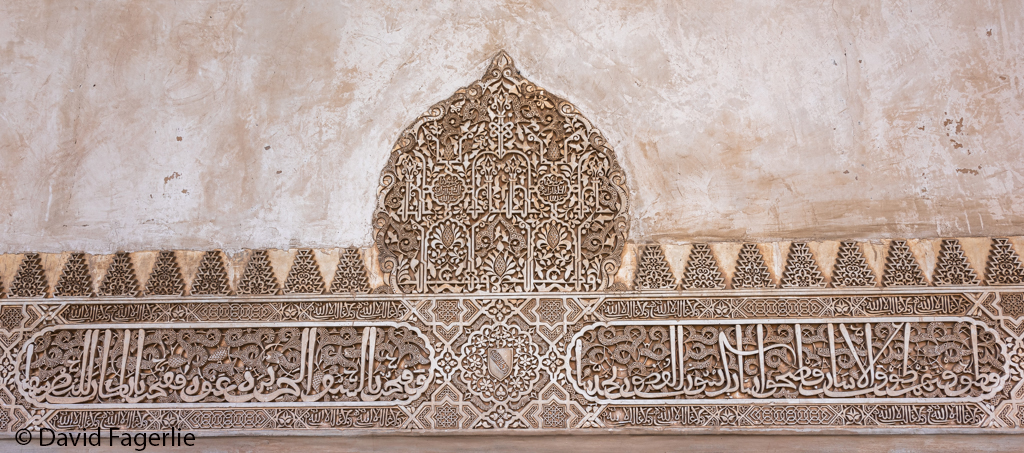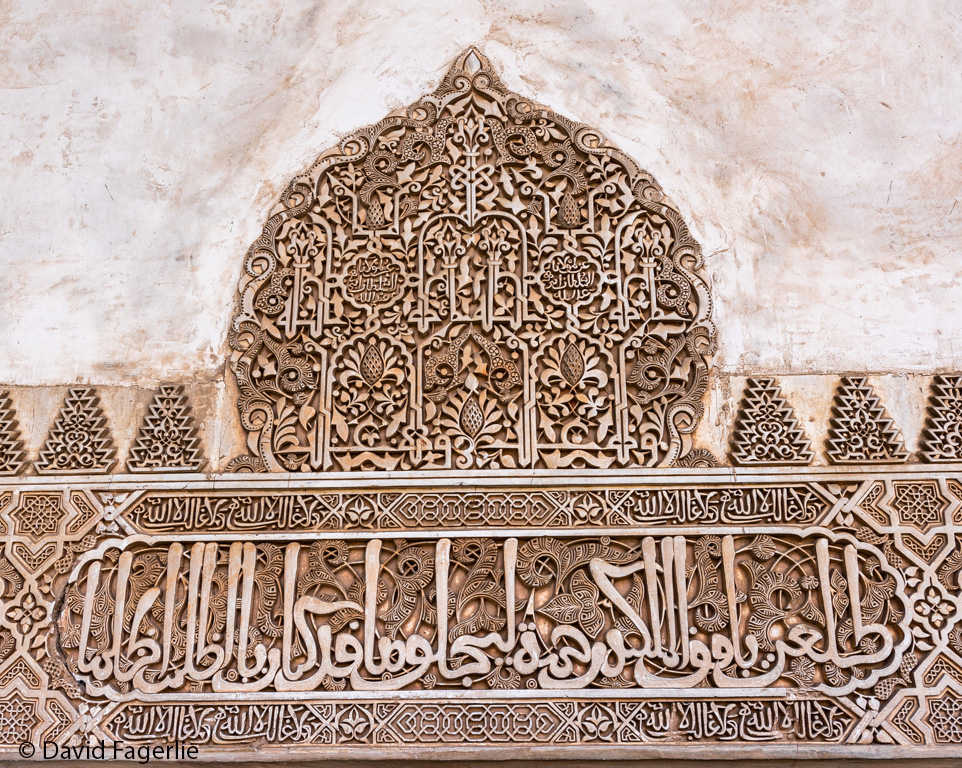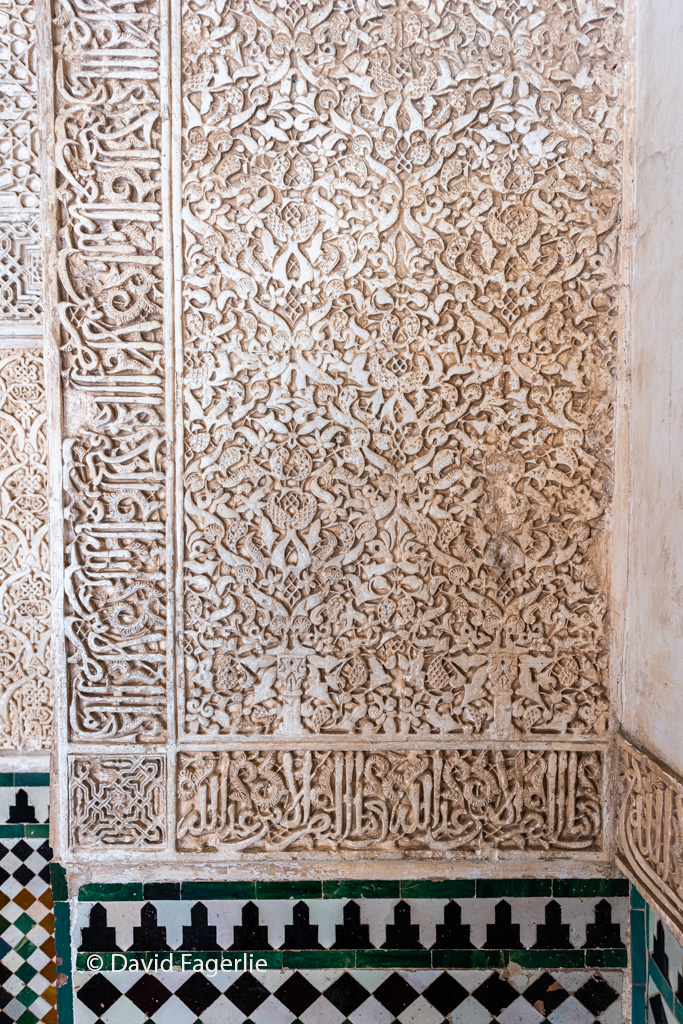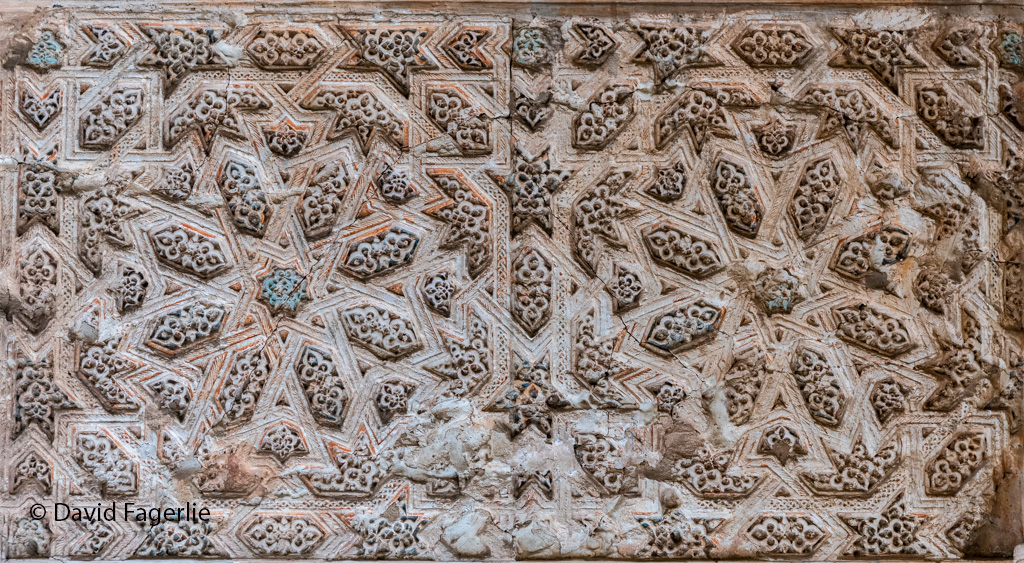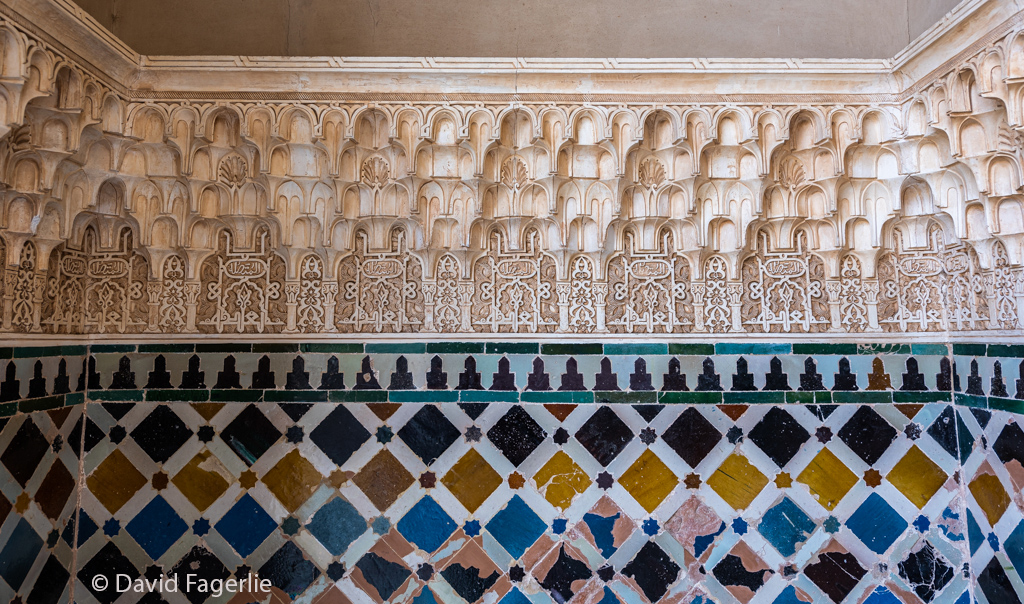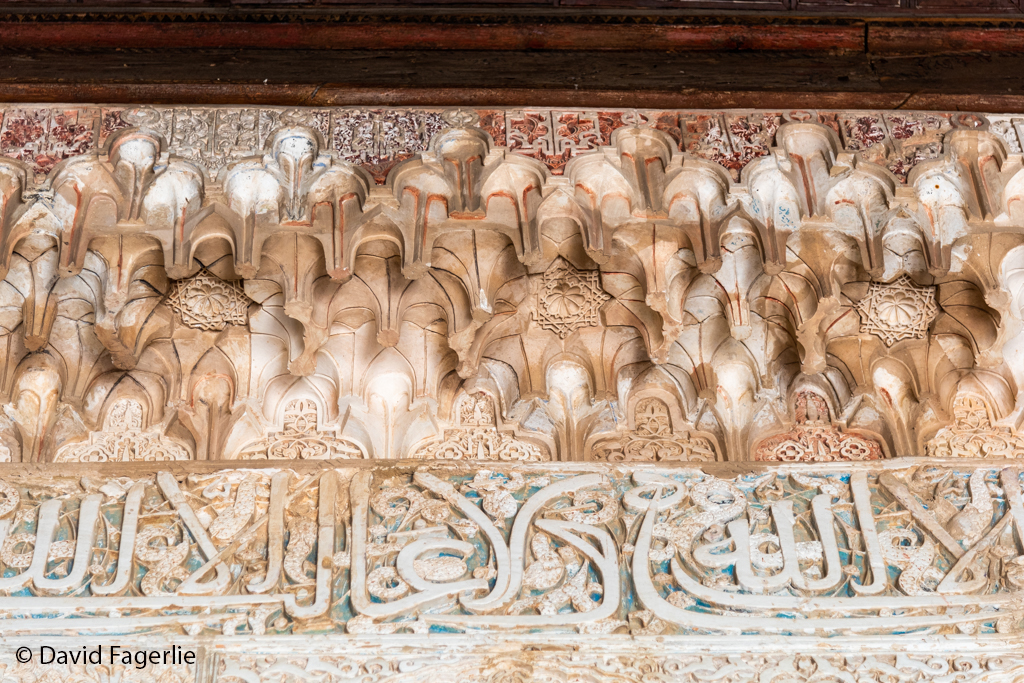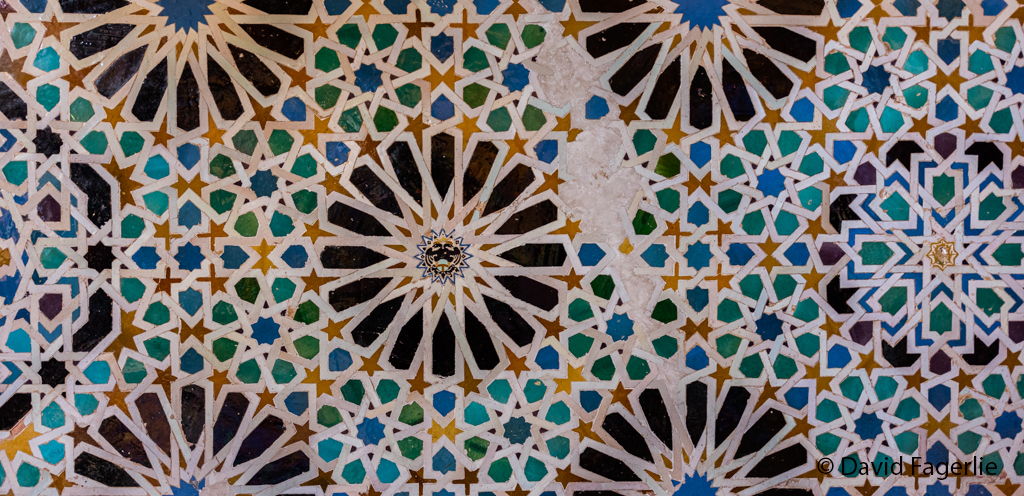 There was a dome arching upwards that I was unable to photograph in its entirety. If you have been following my webbook you have seen a small slice of this dome a few times.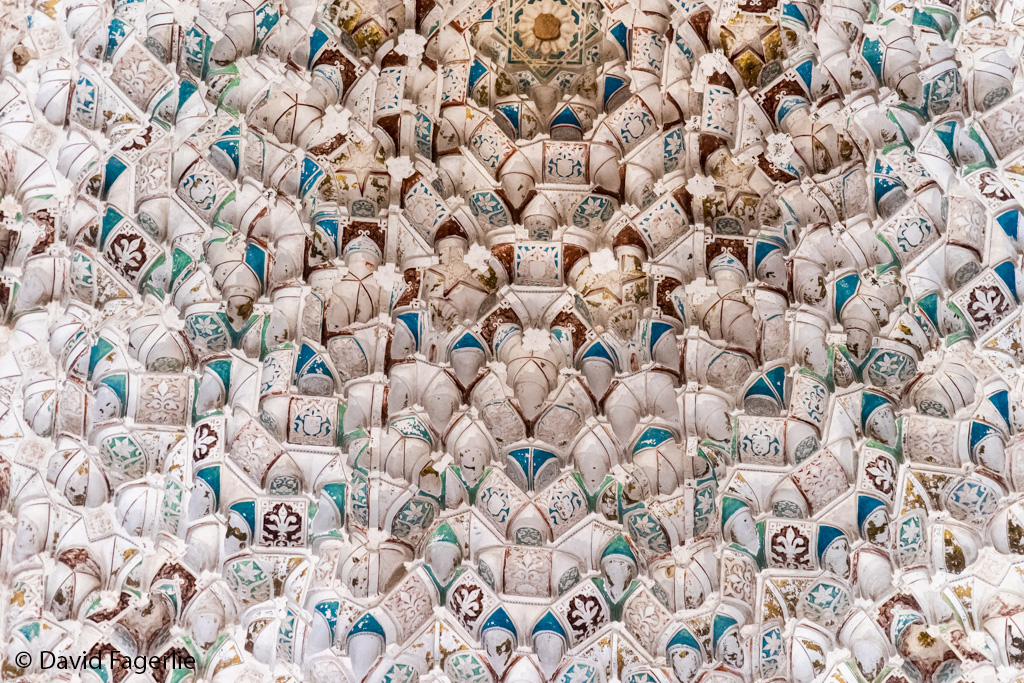 Higher-resolution images are available as a slide show in Galleries. You can access the gallery for this chapter directly by clicking HERE.
Next Monday we head to Seville. Have a great week.