Devotion - Part 3: Cambodia
Chapter 2: Rural Cambodia, Phnom Kulen and Angkor Thom
Eighty-two percent of Cambodia is rural, ranging from people living on the lake, to jungles, to farmland. In farm country the principal crop is rice, especially around Tonlé Sap Lake. I saw sugar cane fields as well. We toured on bicycles. Remnants of a previous era were along the roadside.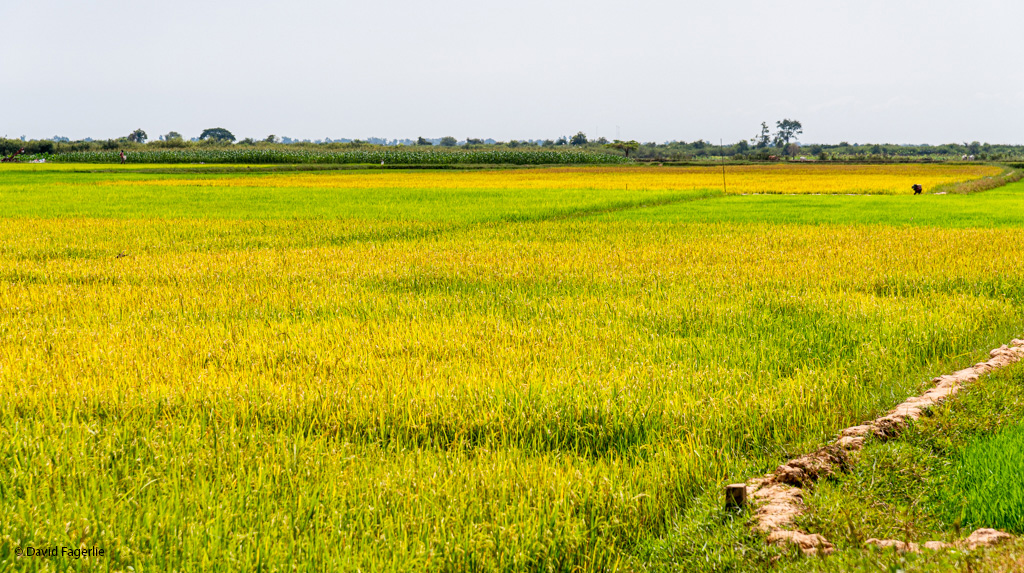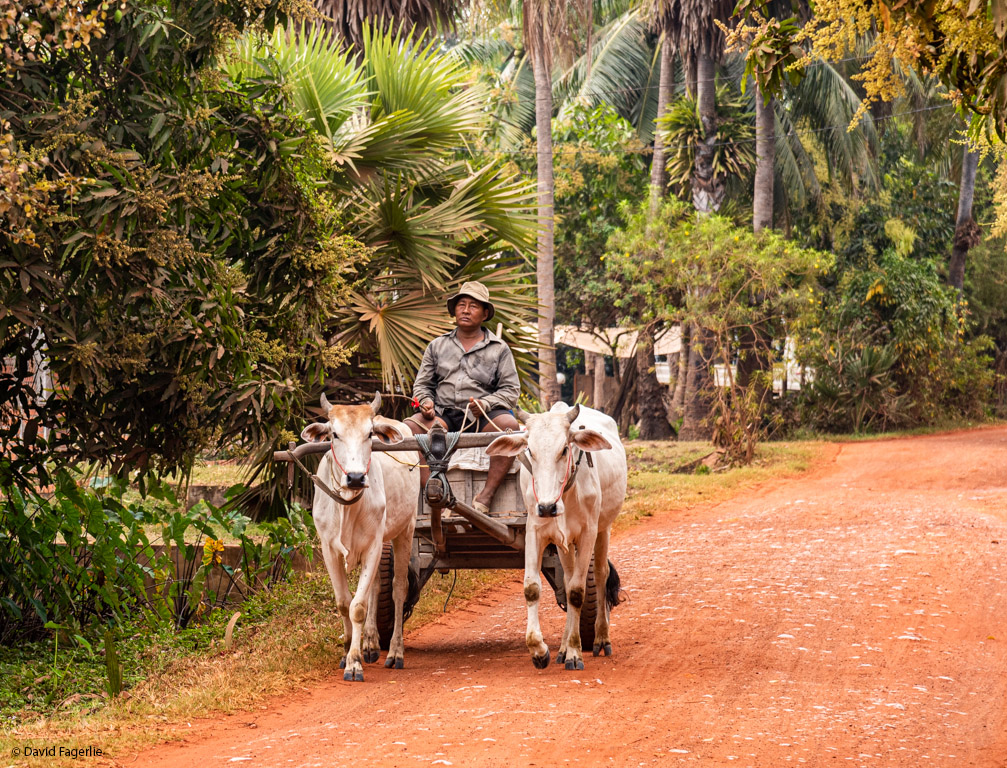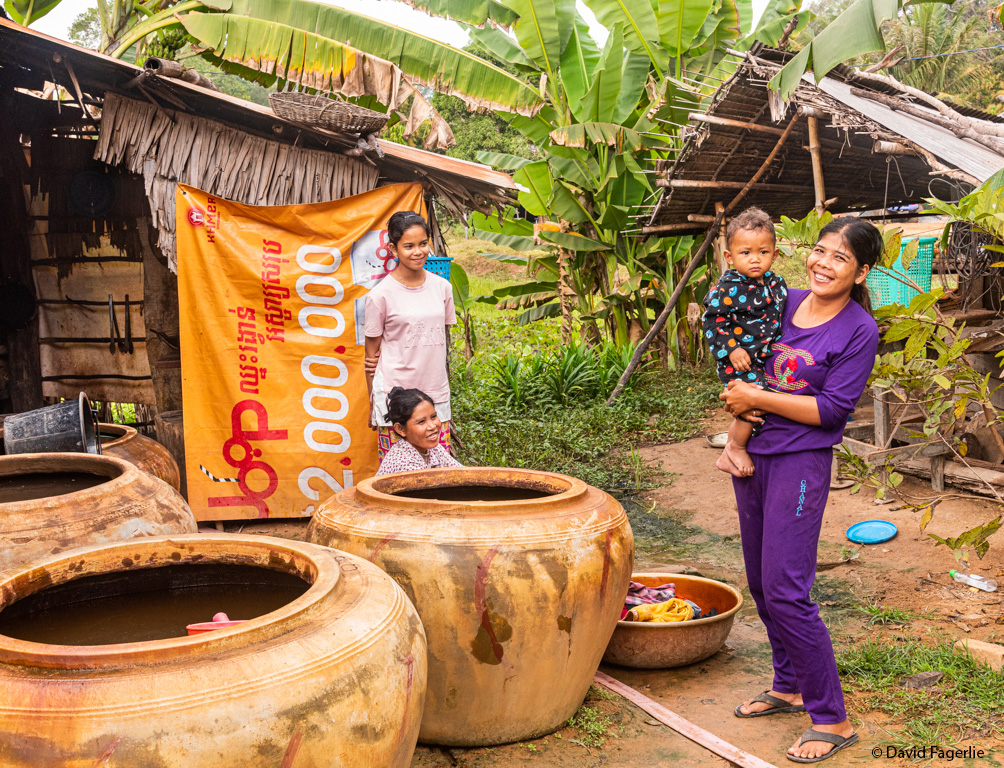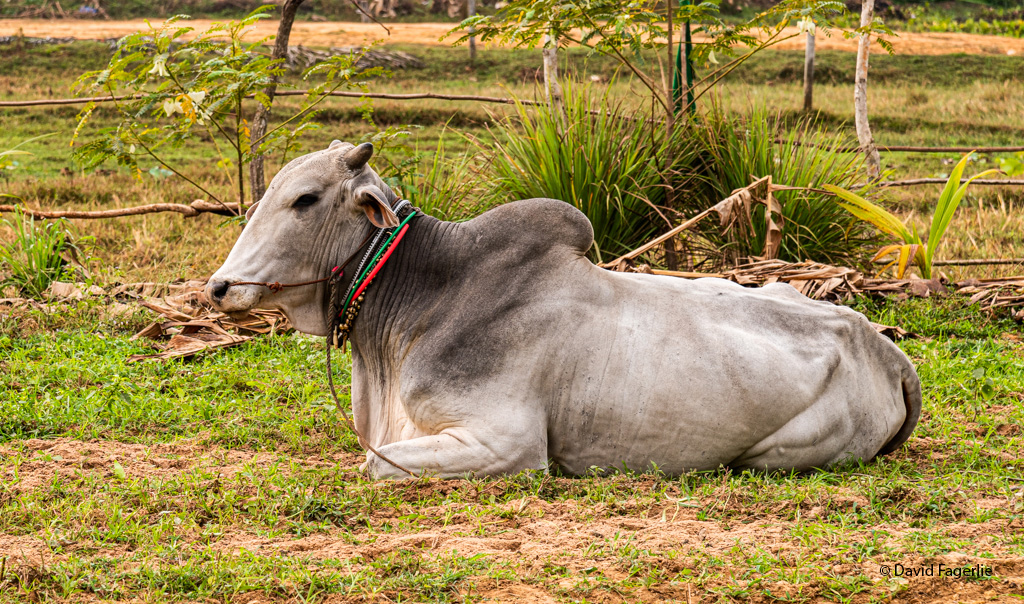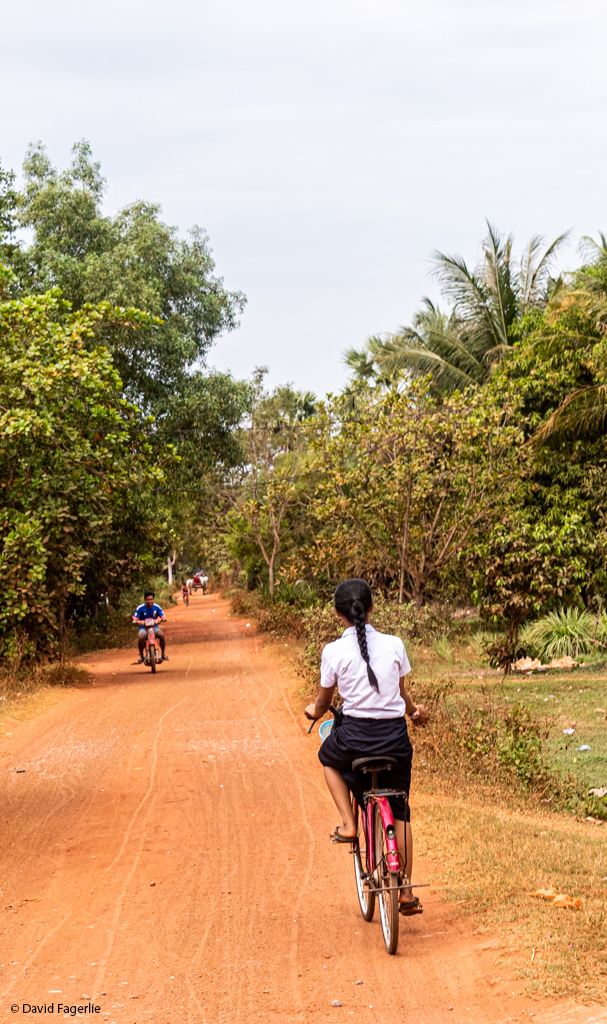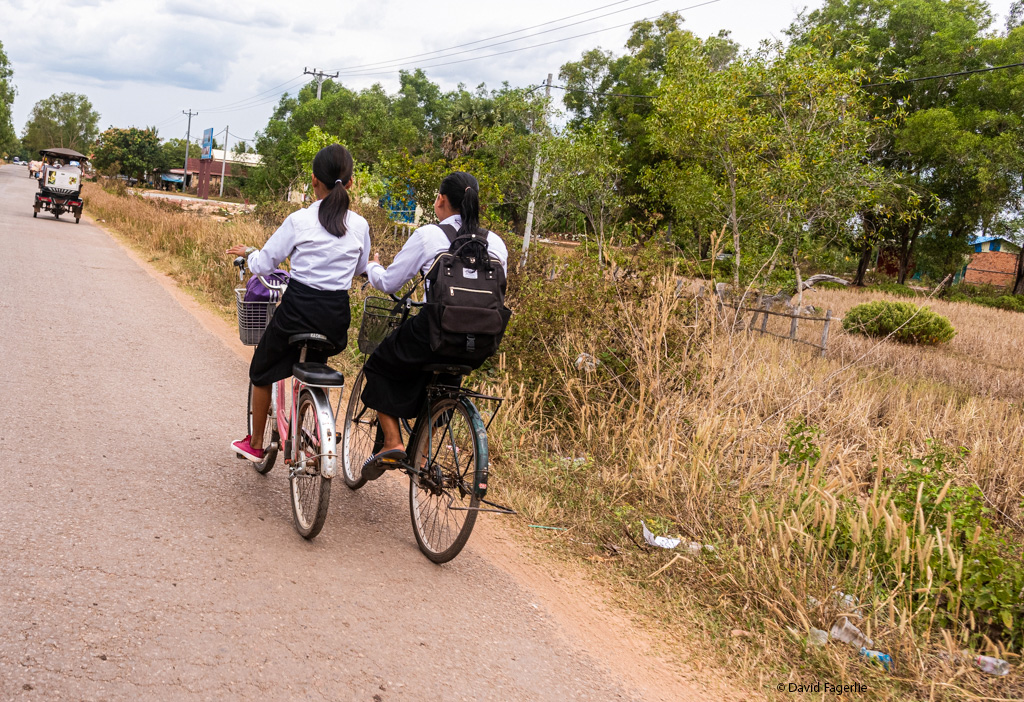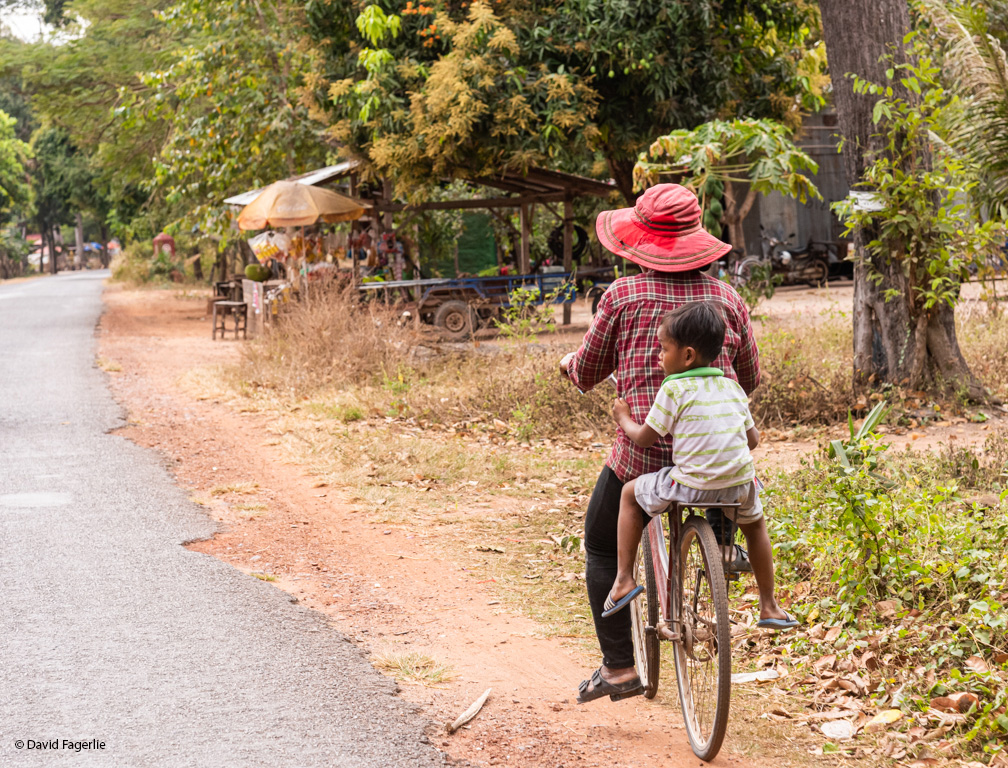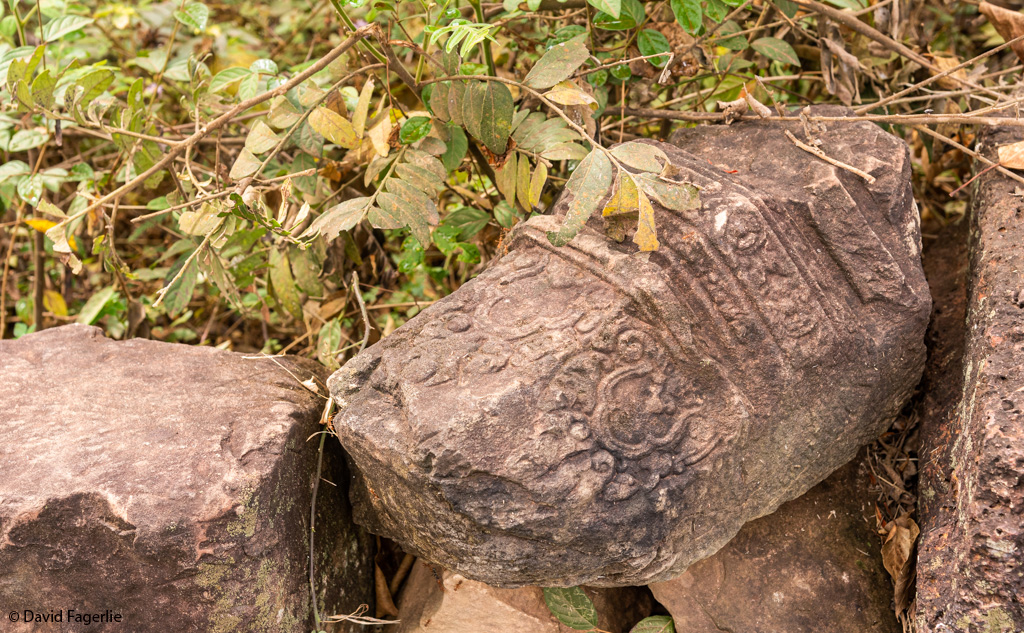 We visited a rural market and a local school.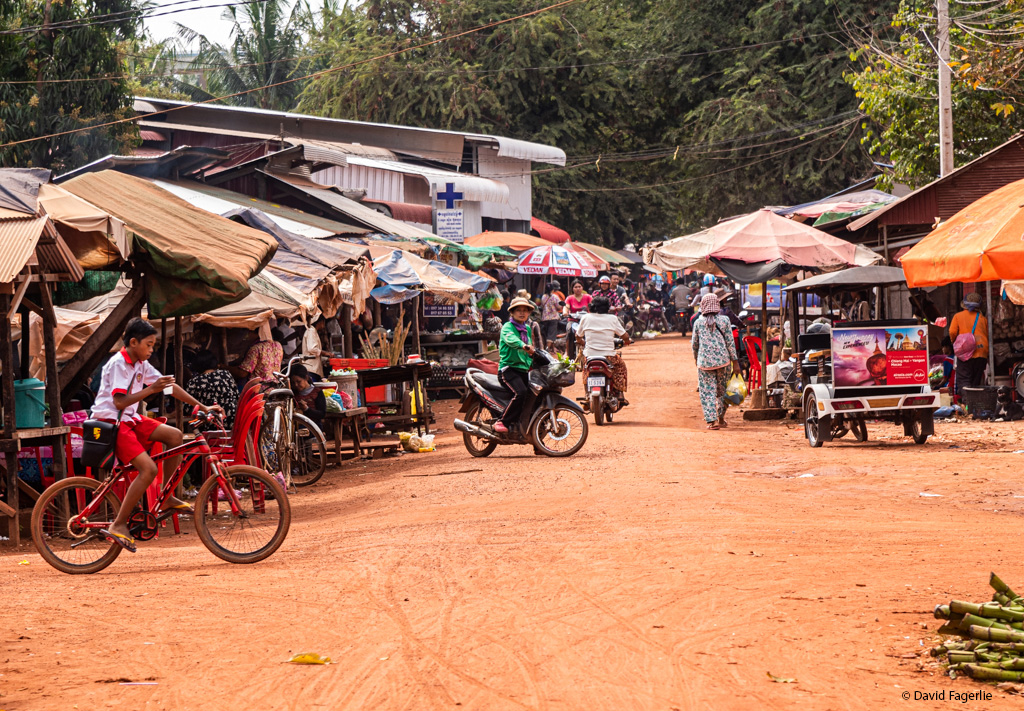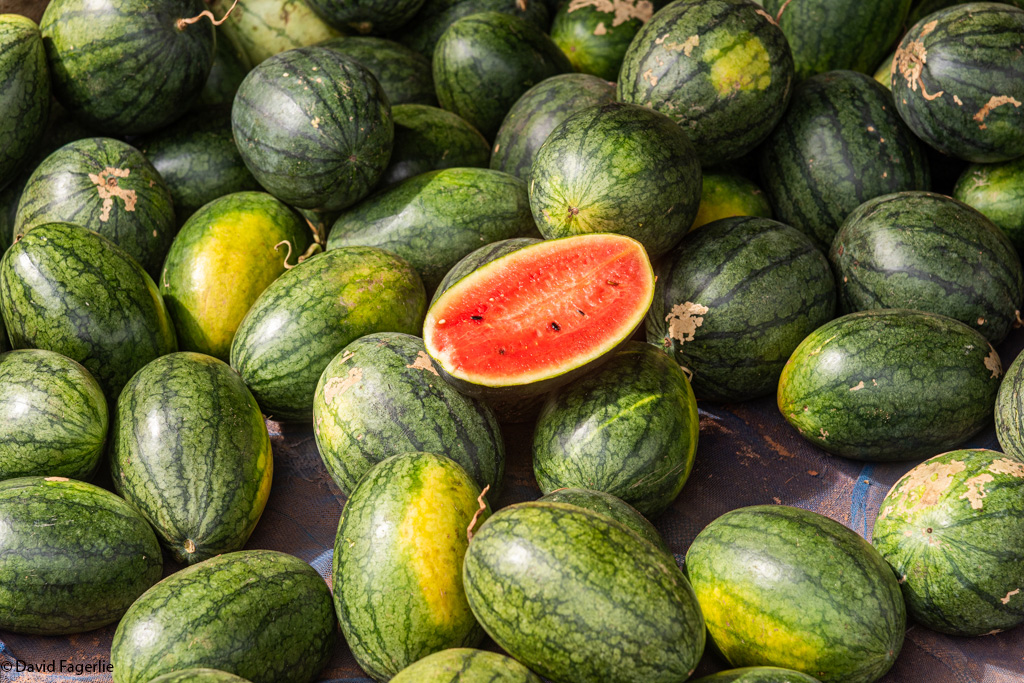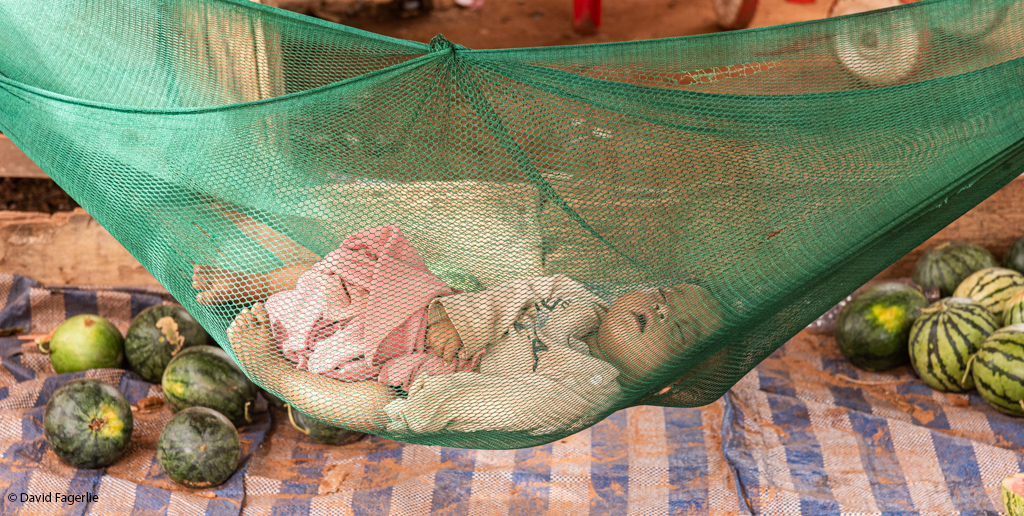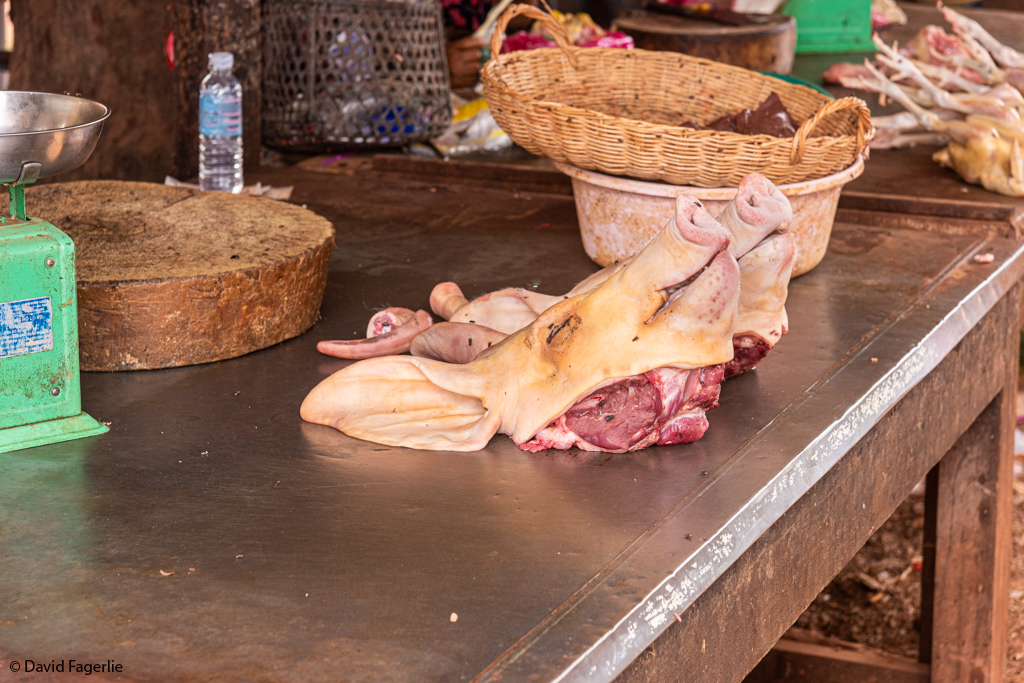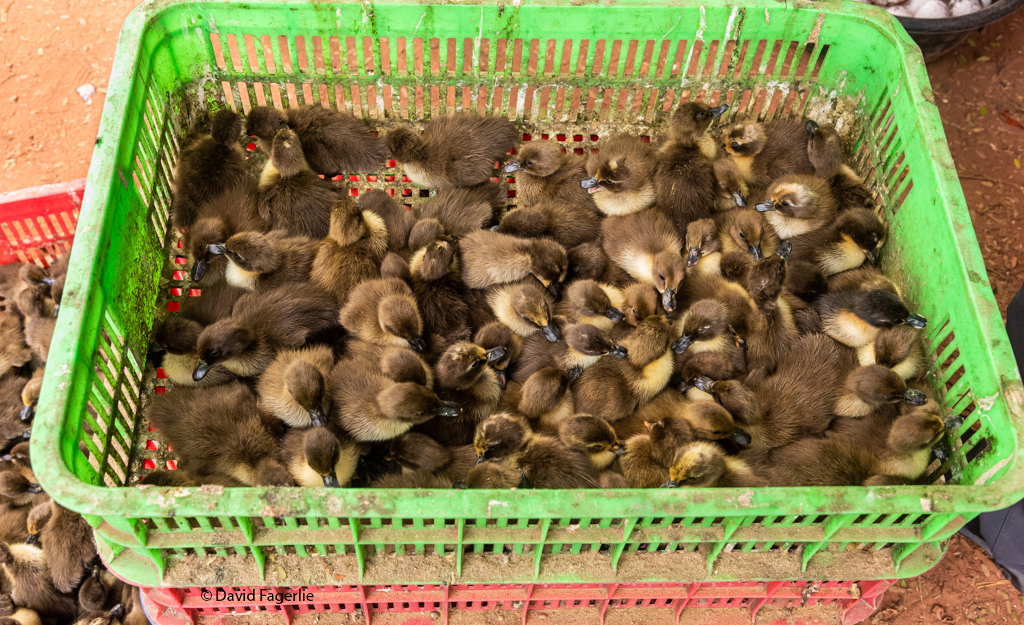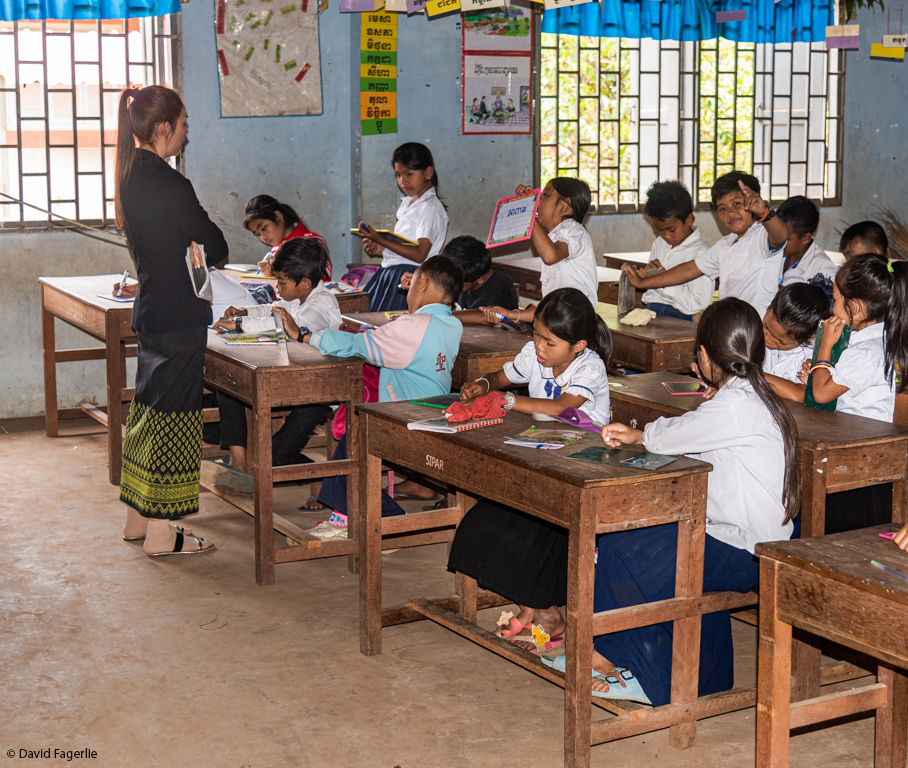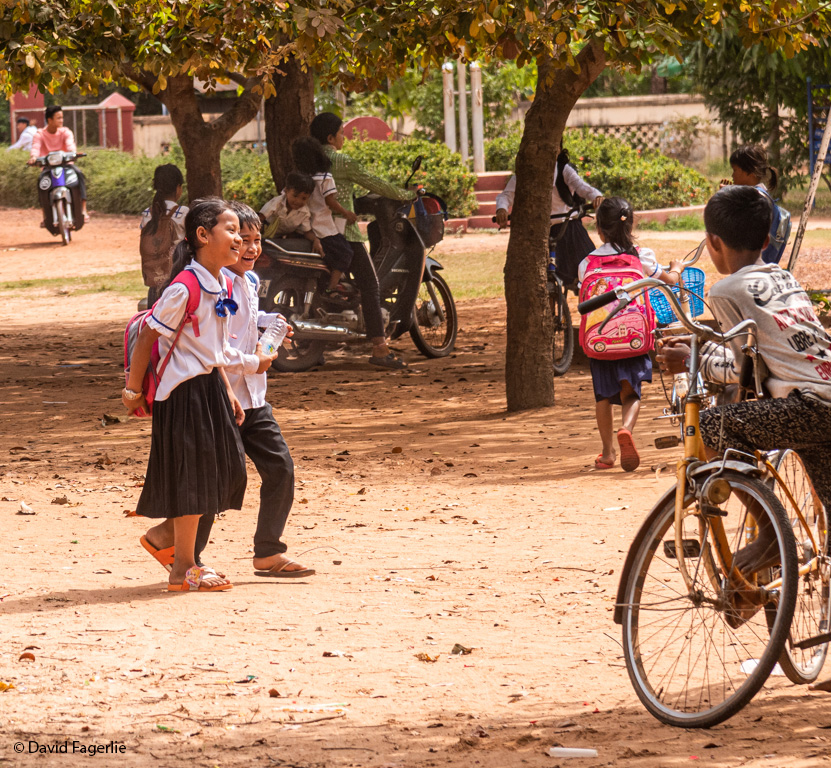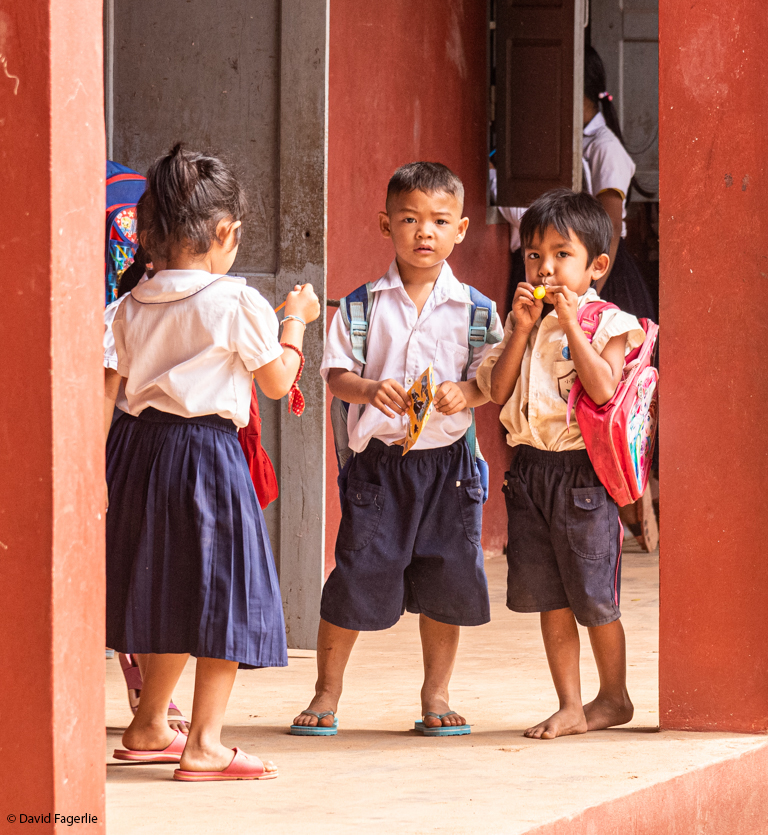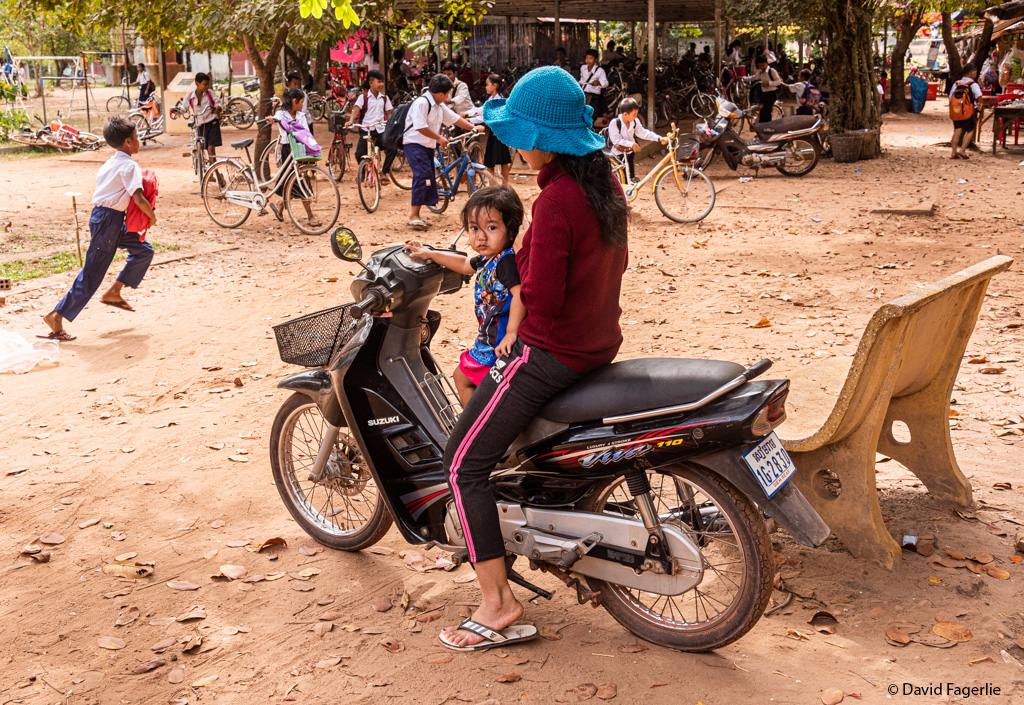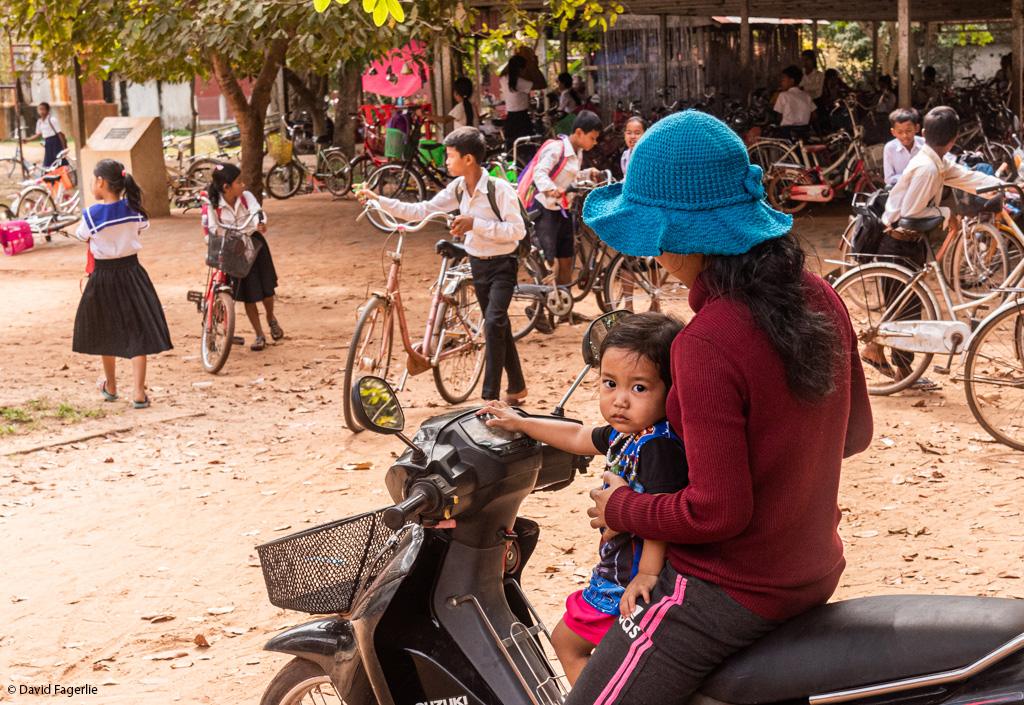 We visited a Kampot pepper farm. The black pepper grown in Kampot is arguably the world's best.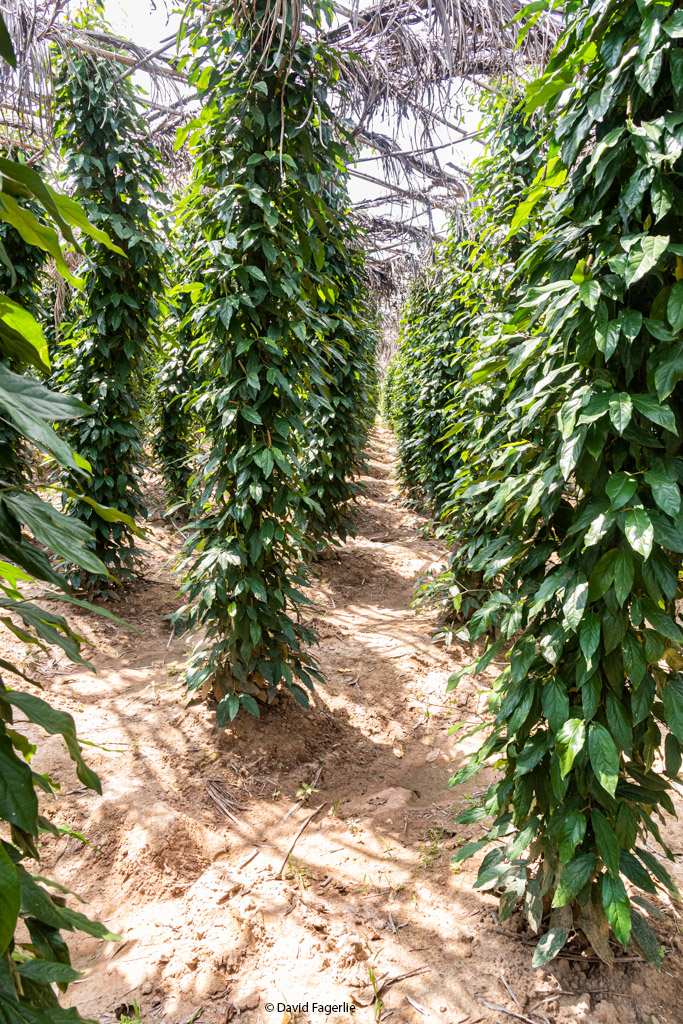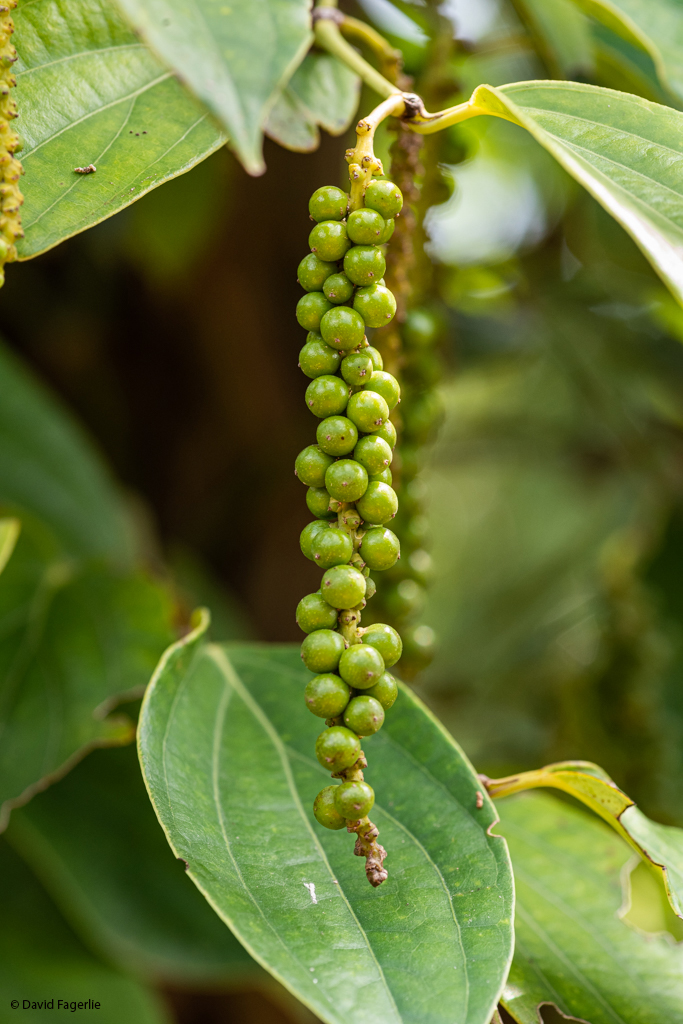 Phnom Kulen National Park
Northeast of Kampong Kleang and Tonlé Sap Lake is Phnom Kulen National Park. It isn't a national park like I think of them in the United States or other countries I have visited. Phnom Kulen is quite small. There are day-hiking trails but they are short. It is a popular place for Cambodian families. Phnom Koulen is considered a sacred mountain in Cambodia and of special religious significance to Hindus and Buddhists who come to the mountain in pilgrimage.
On our hike we happened upon a Hindu pilgrimage site and a creek. What you see at the bottom of the creek are Hindu lingam – phallic symbols laid there over a thousand years ago. Back then, before the water wore them down, the lingam protruded above the waterline. It was believed that if one waded downstream of this installation one's fertility would be enhanced.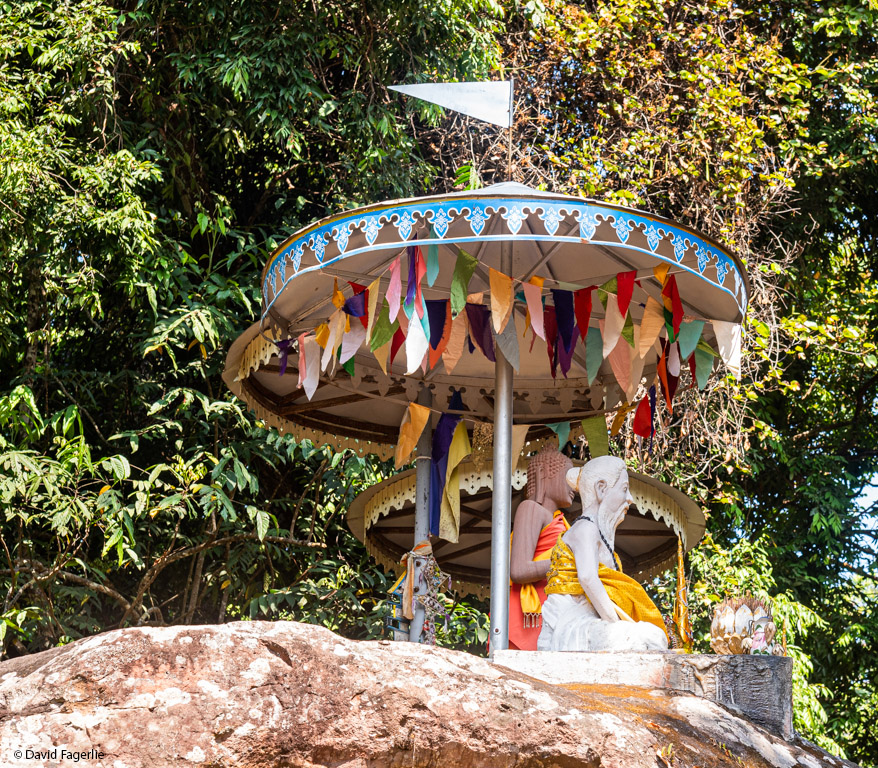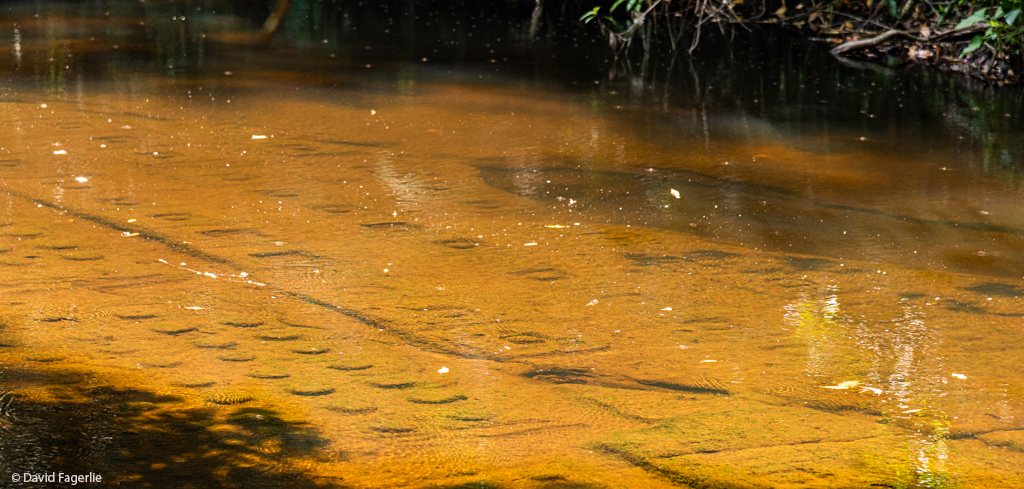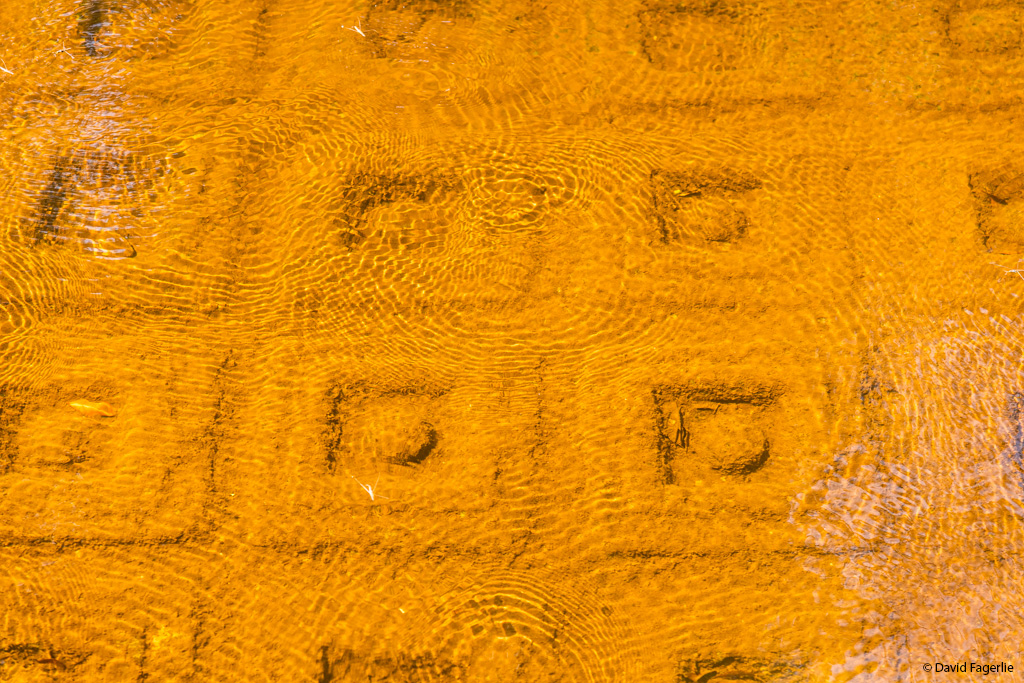 The majority of the religious sites sprinkled about the park are Buddhist. At the top of the mountain is an important reclining Buddha. Around it is a community of Buddhist monuments where pilgrims, monks, nuns and people like us go to be. My wife and our guide met with a monk to ask for blessings. A giant footprint, at least symbolically a footprint of the Buddha, is a receptical for donations of small denomination Cambodian currency. Only Cambodian currency is accepted. The monetary value is not the point. The act of giving is what is important and poor people are on an equal footing with the wealthy here.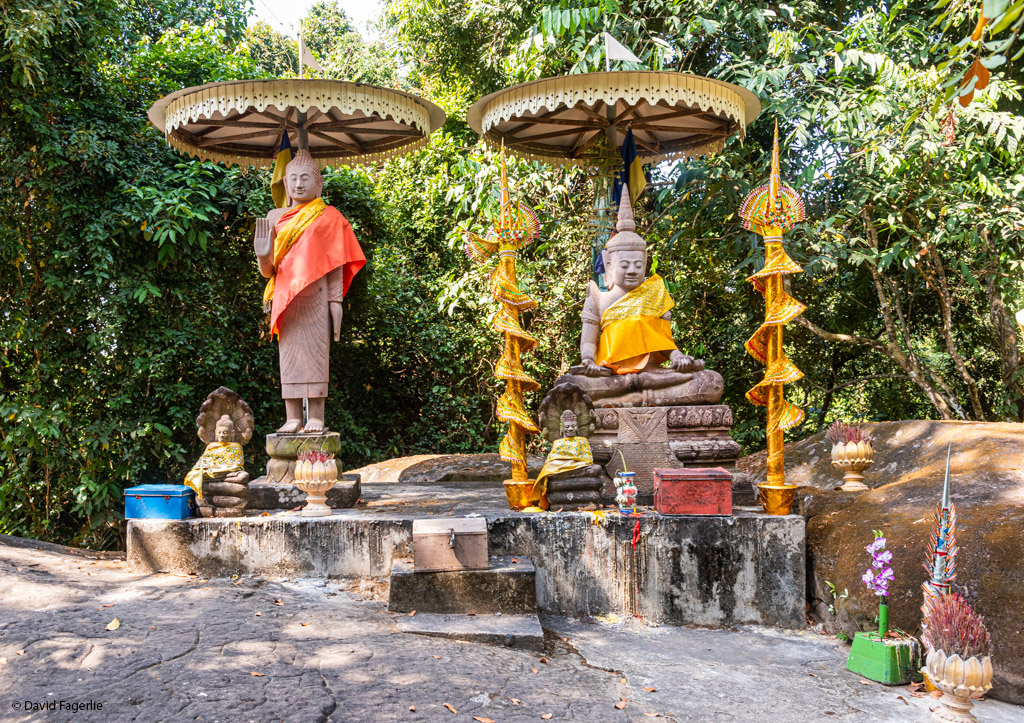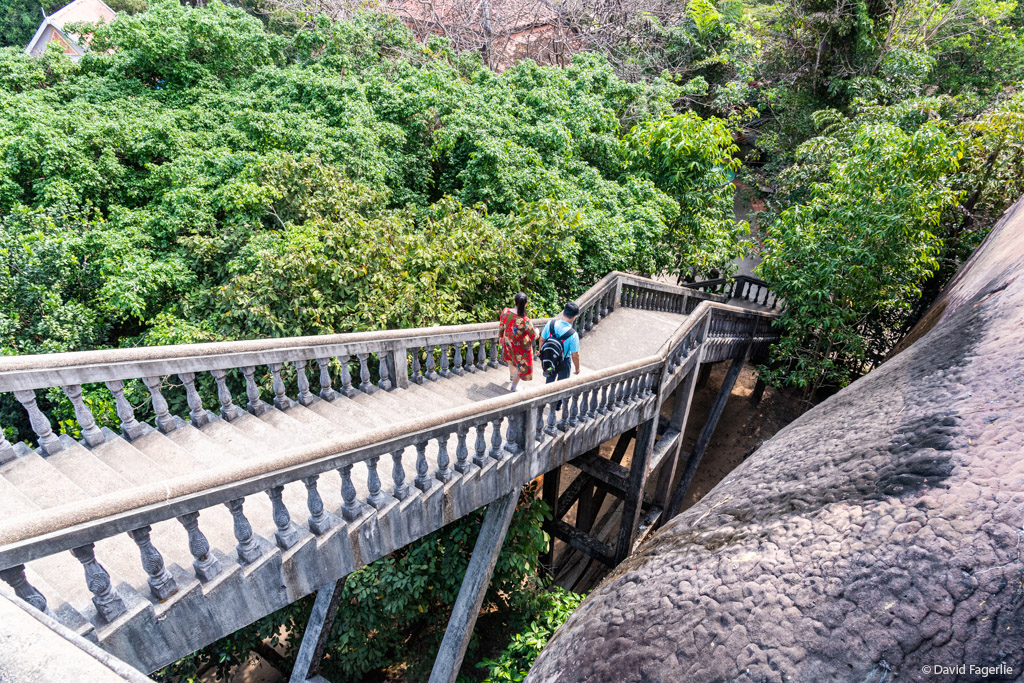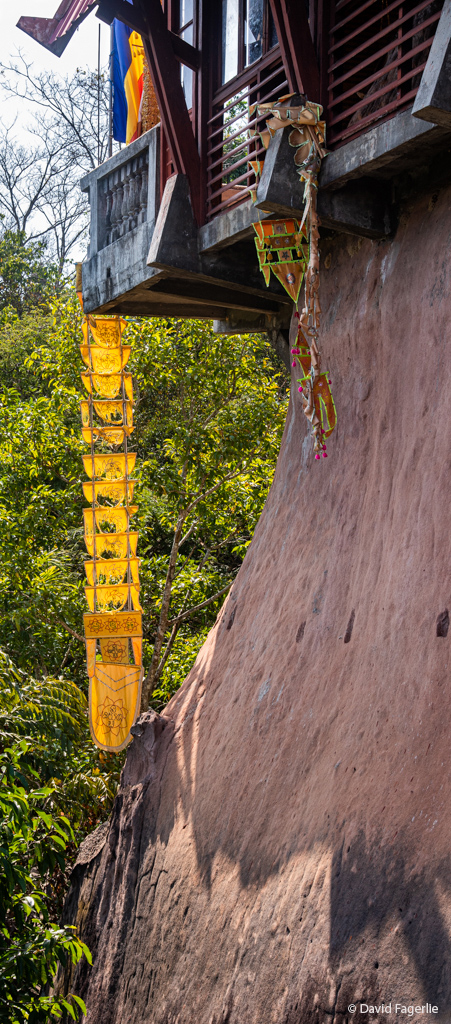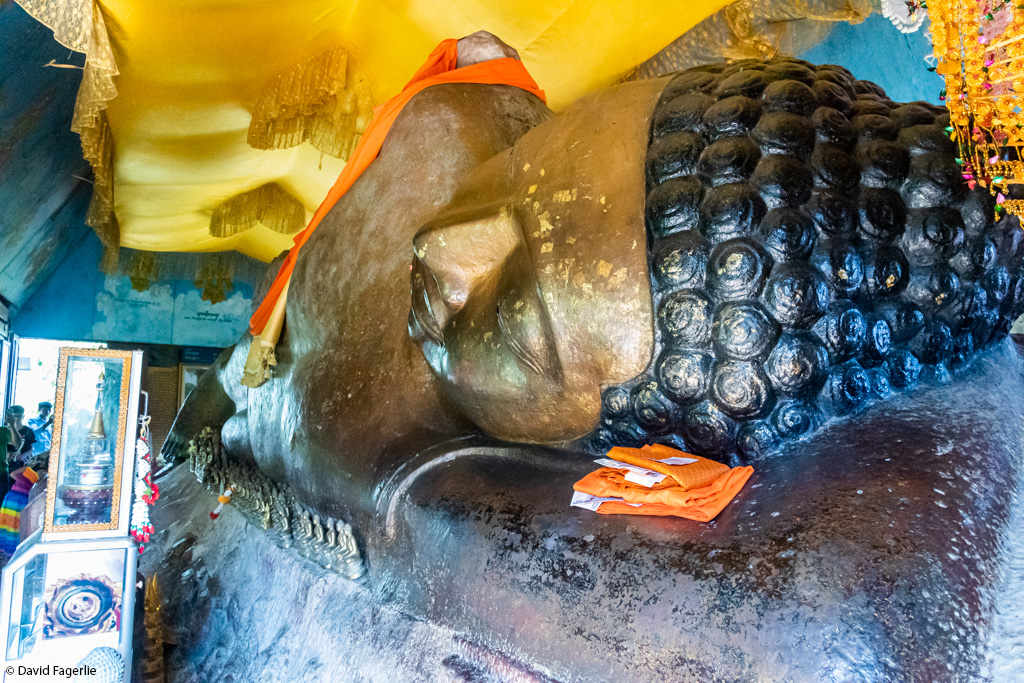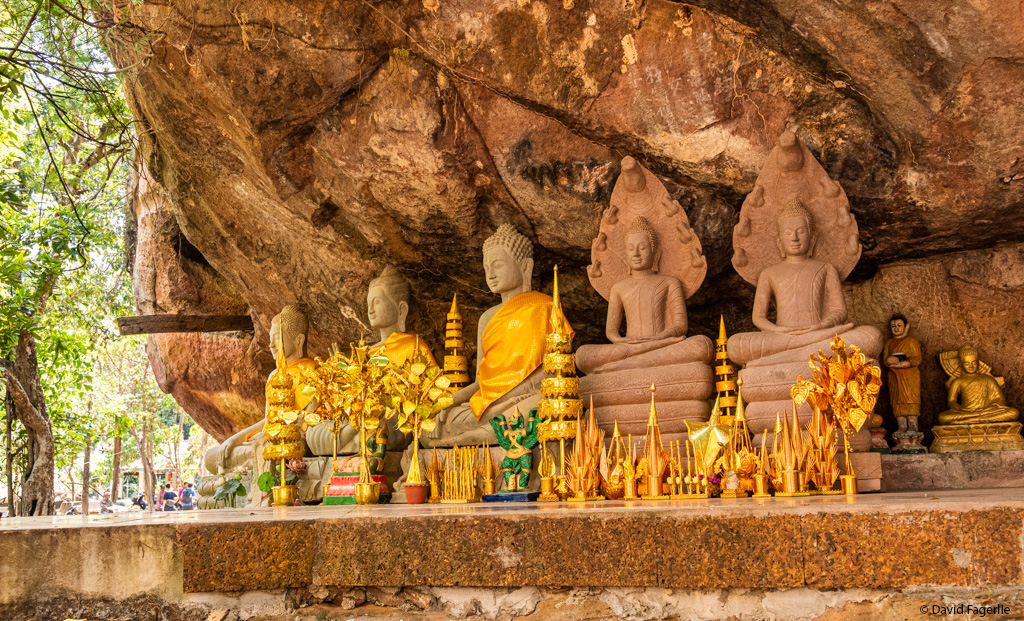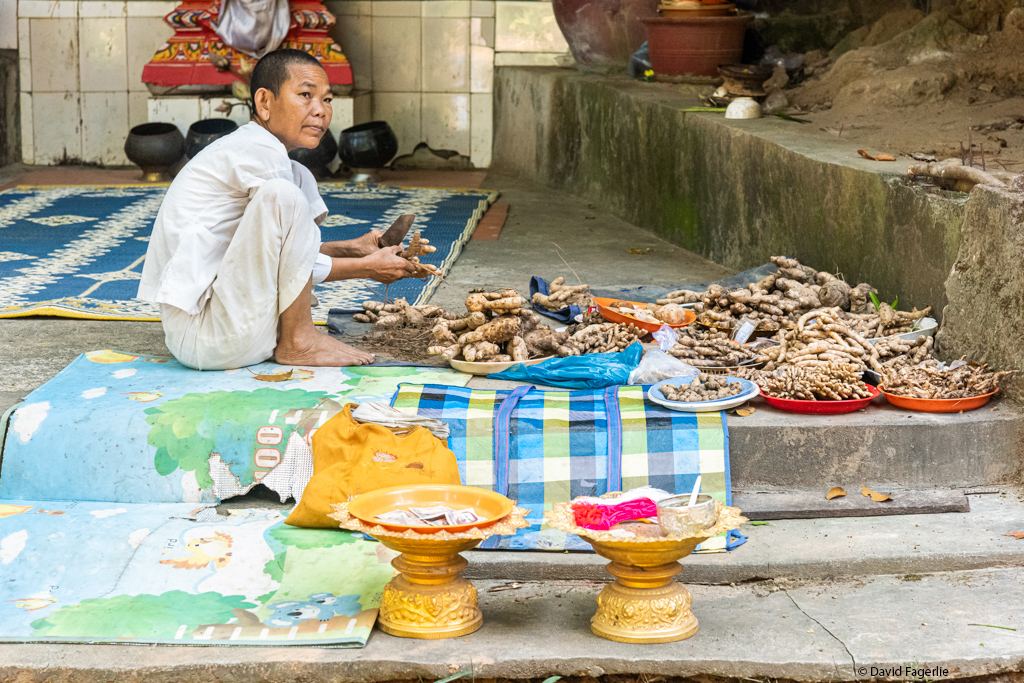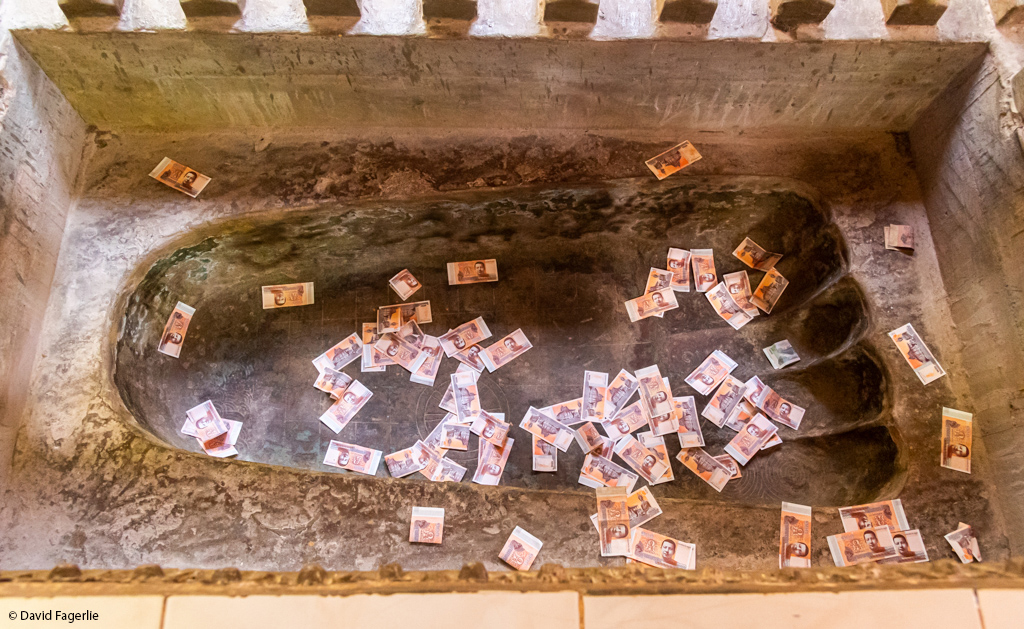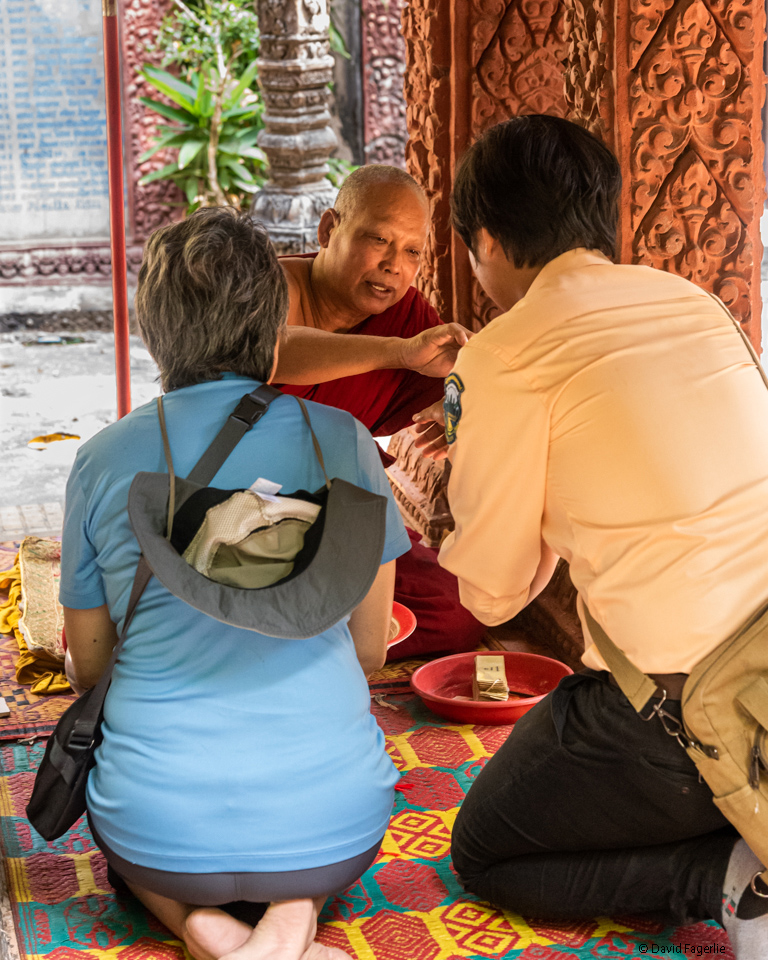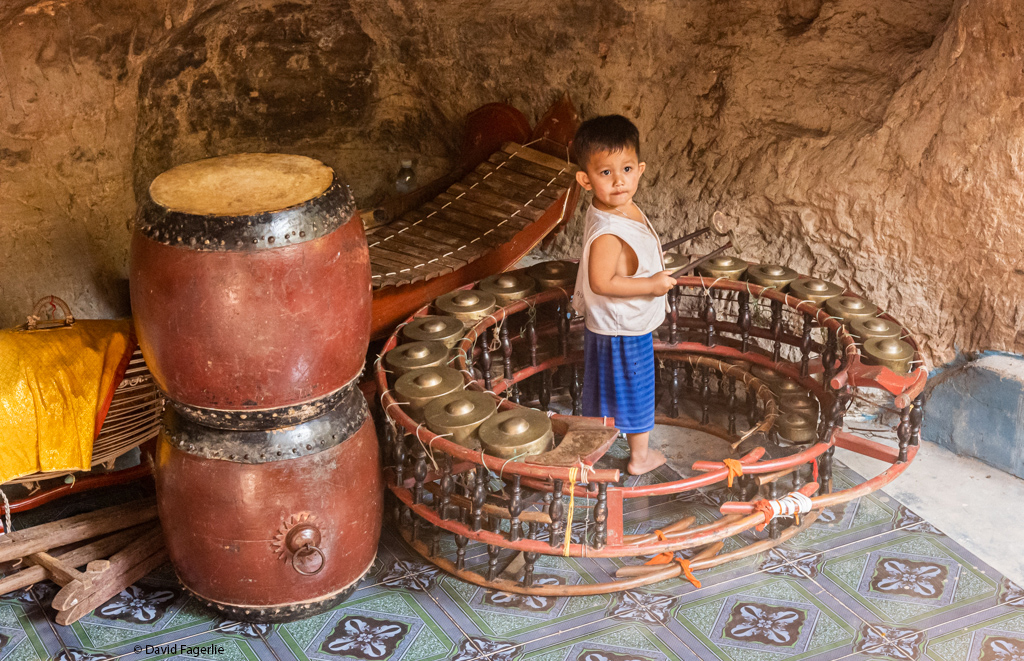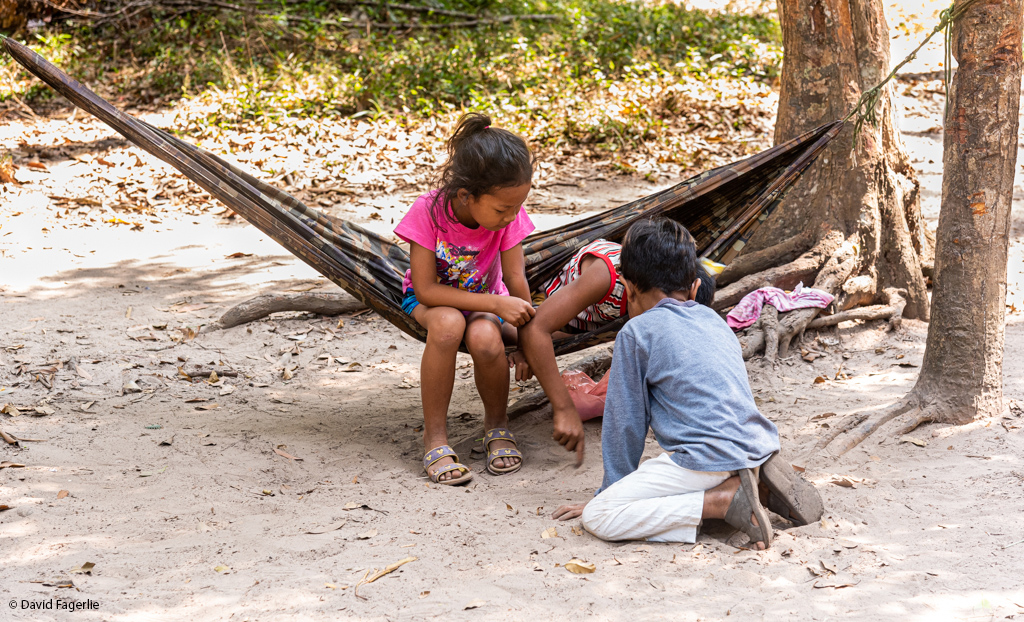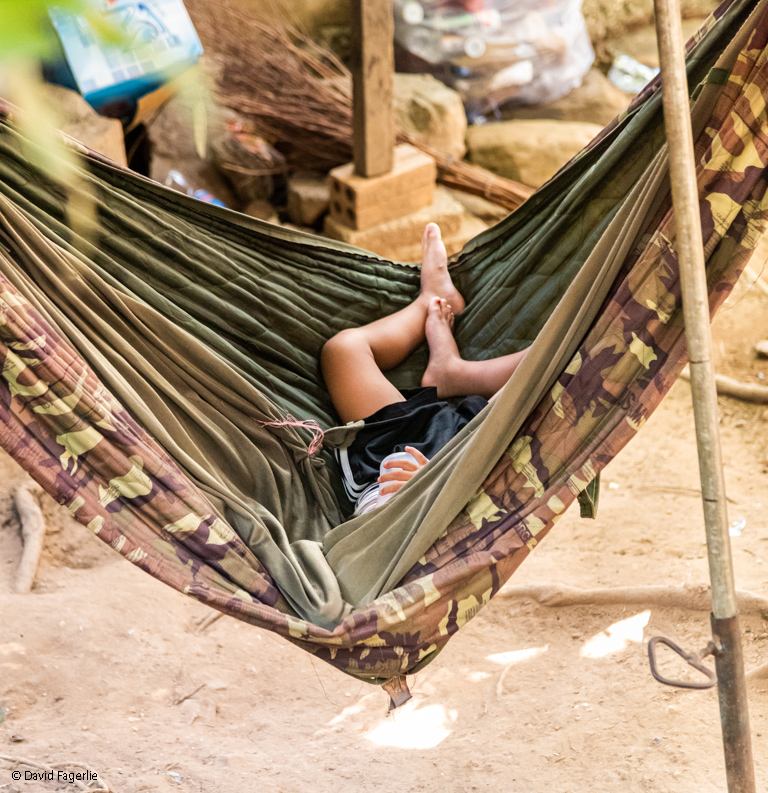 Along a pathway we passed a small gift shop where monks were examining the merchandise. The path then took a steep descent for a short distance to a waterfall that was obviously popular with locals and was well as with a more "colorful" character.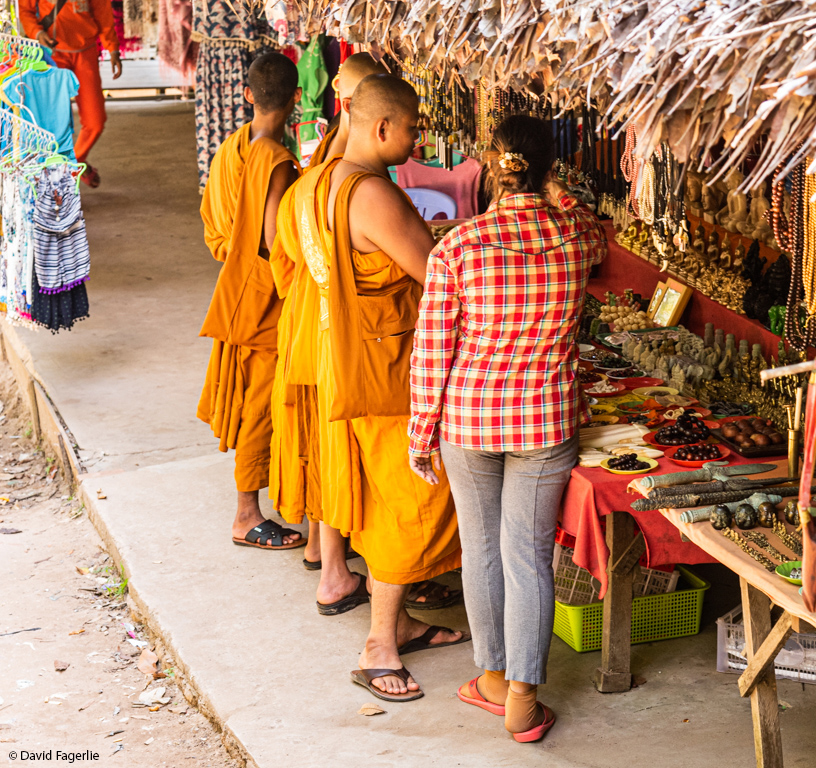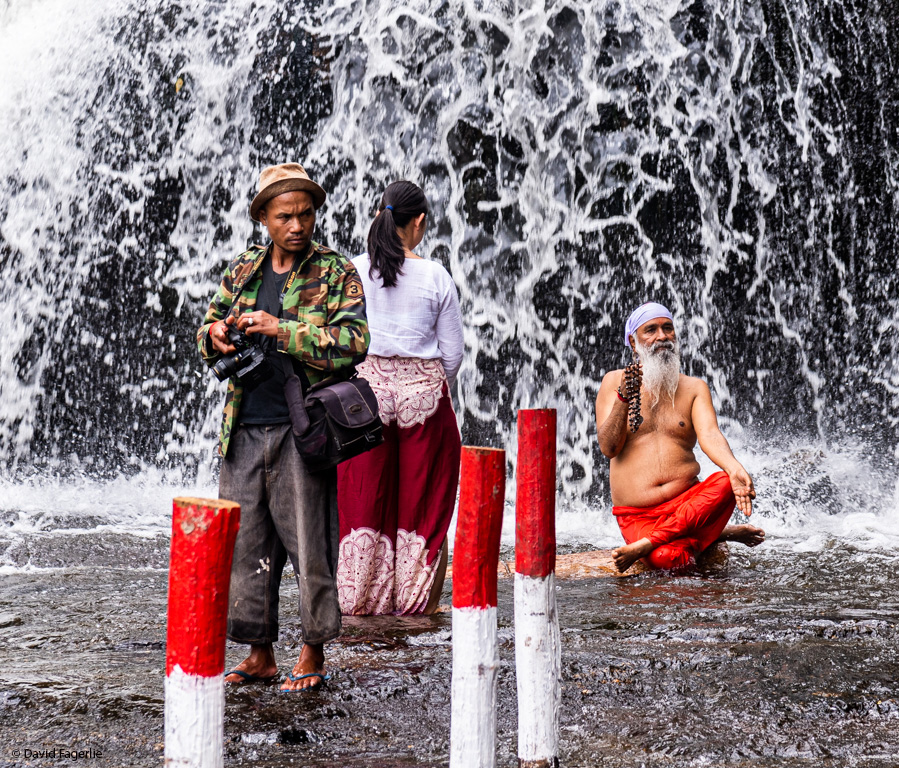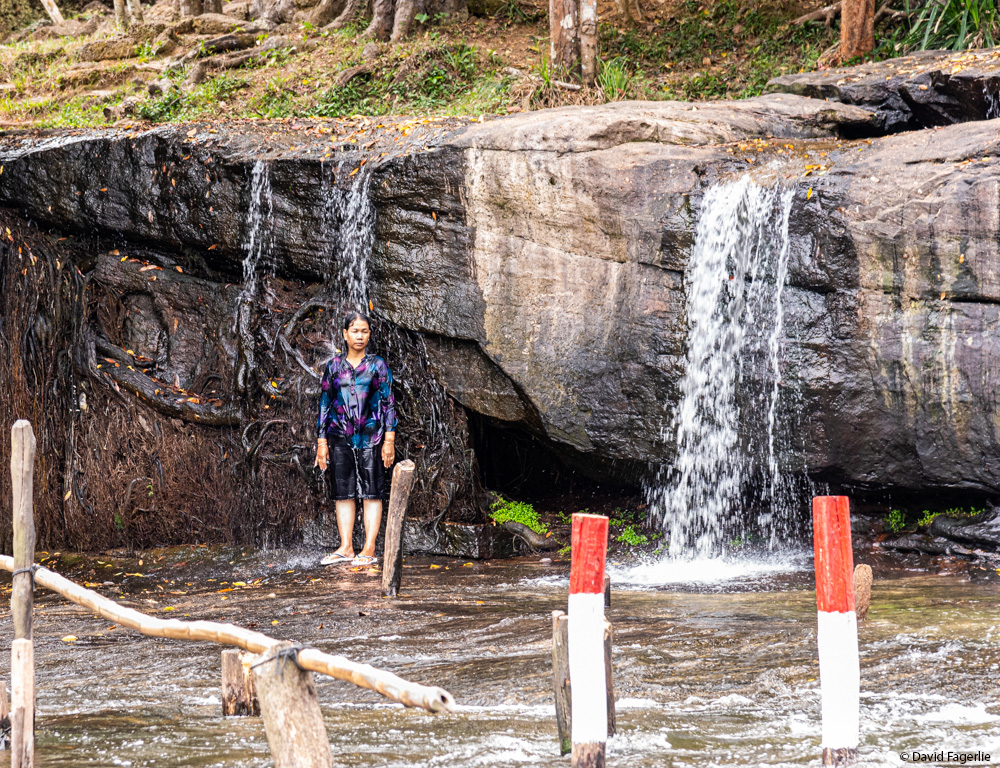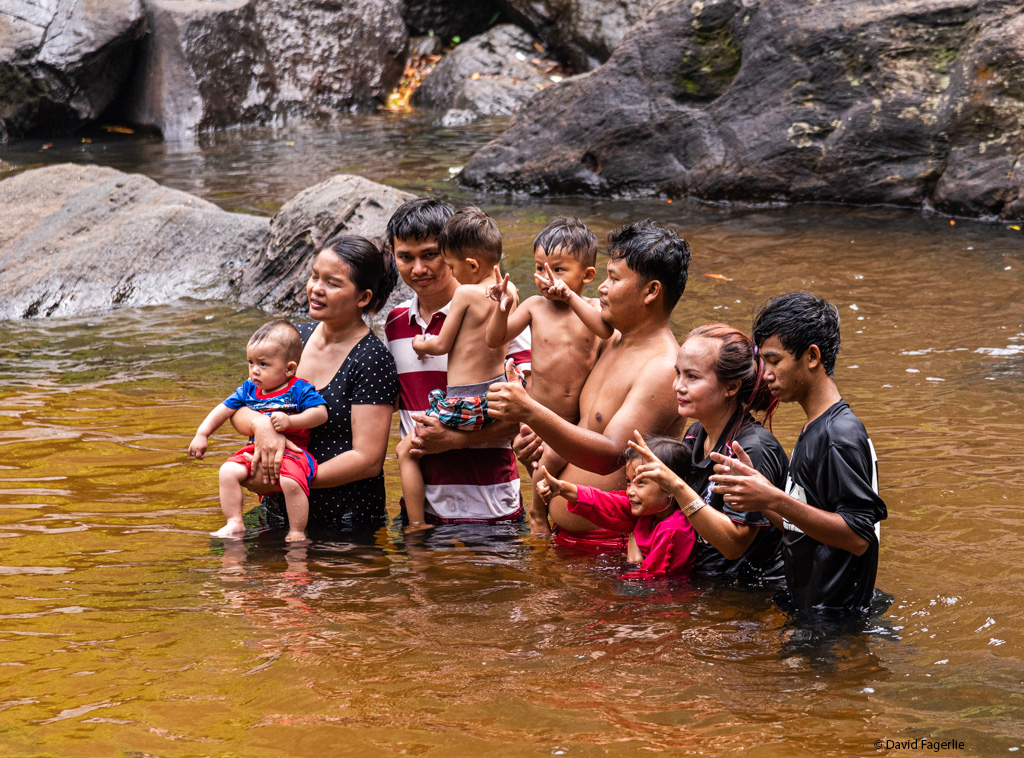 Siem Reap and the Angkor Archeological Park
Siem Reap is north of the most northwest end of Tonlé Sap Lake. It is the second largest city in Cambodia after Phnom Penh with a population of almost 140,000 in 2018. Siem Reap is so different from its bigger capital city brother that one could think it was in a different country. Siem Reap is clean and quite appealing. There are gift shops, restaurants and trendy coffee shops where employees speak English. Our hotel was one of the best that we stayed in during our 3.5 months in Southeast Asia. It was beautiful.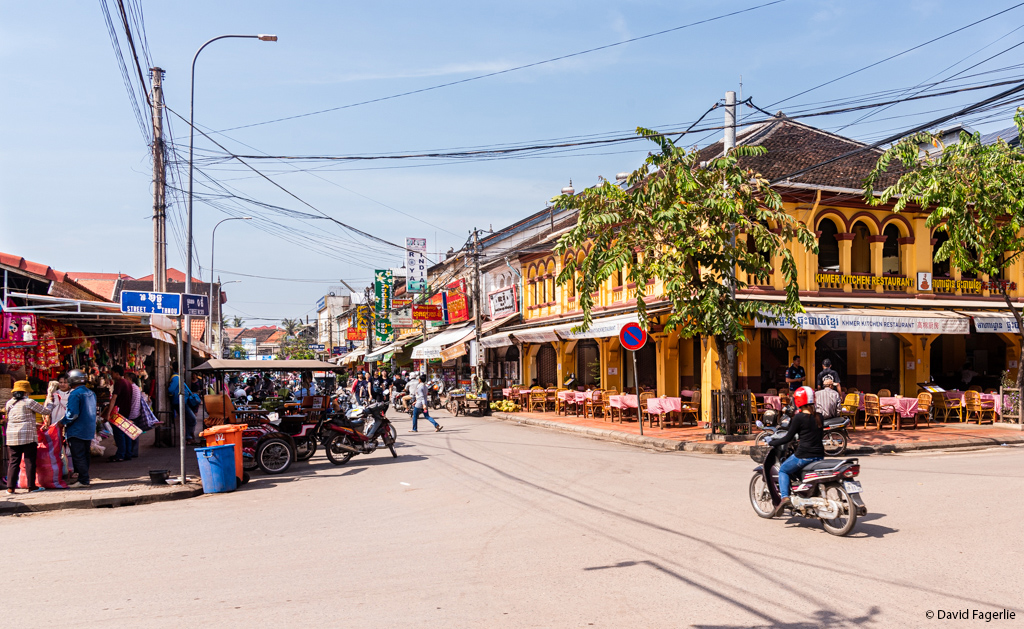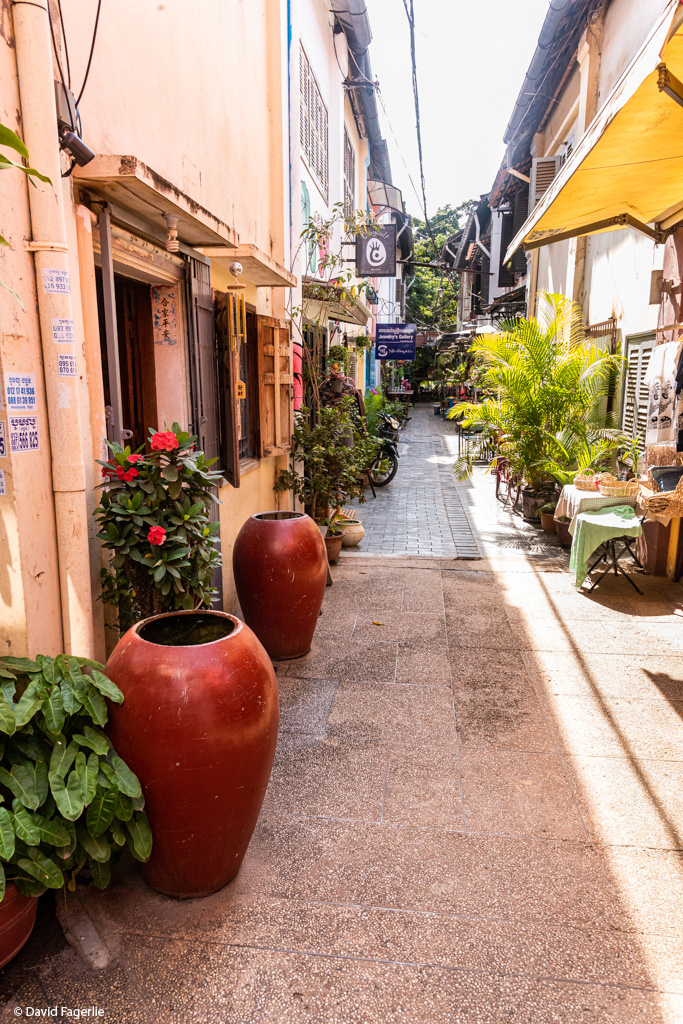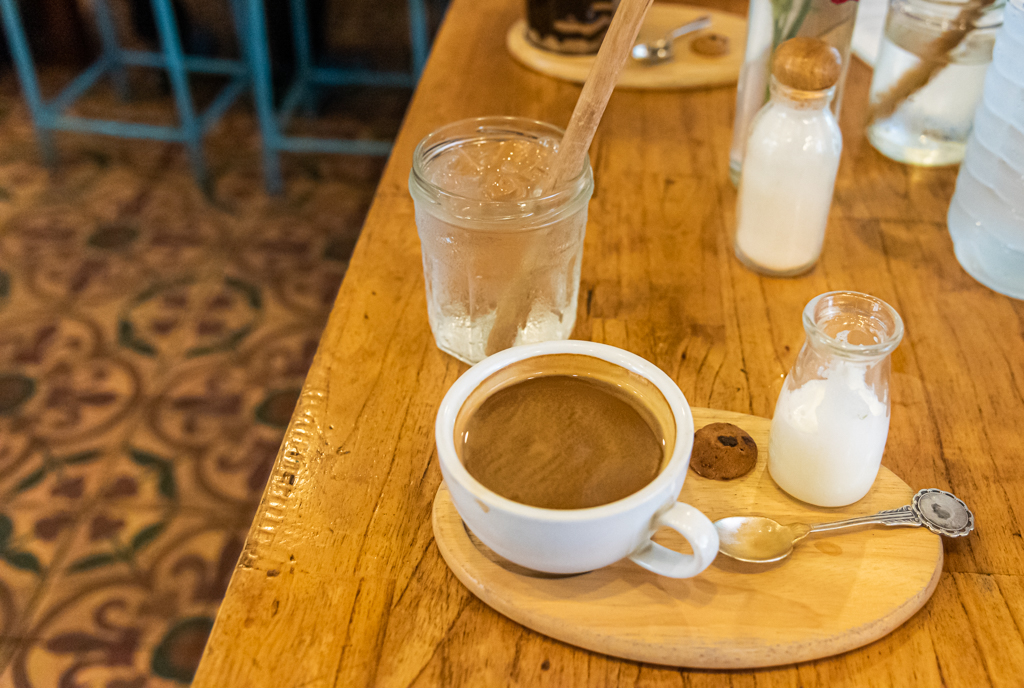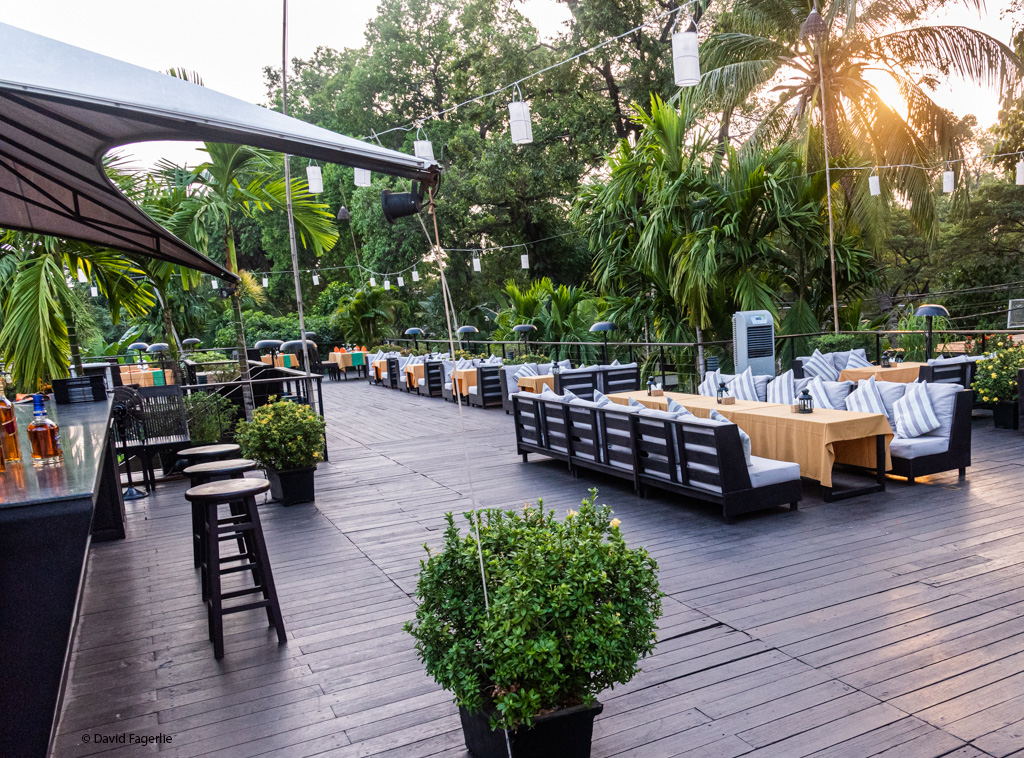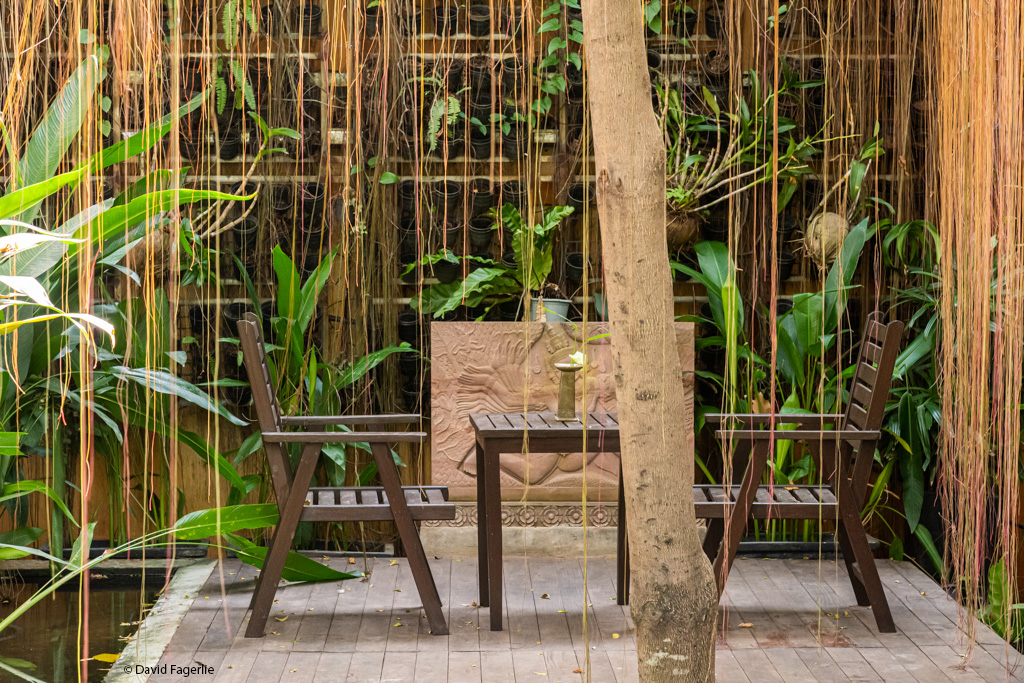 Why the difference? Siem Reap has been a tourist destination for decades and the city developed to meet expectations of a worldwide clientele. Siem Reap is the gateway to the Angkor Archeological Park. Since I was a small boy I dreamed of seeing Angkor Wat; I will indeed show you the wat (temple) in the next chapter. What I did not realize until visiting Cambodia is that Angkor Wat is just one wat among about 300 wats in the archeological park. Angkor Wat is the largest single temple; but, there is so much more around it.
Angkor Thom
Our tuk tuk, a three-wheeled taxi of sorts, dropped us at the entry to Angkor Thom. Statues lined a long pathway to the entrance that passed through the base of a very large sculpture of a human form.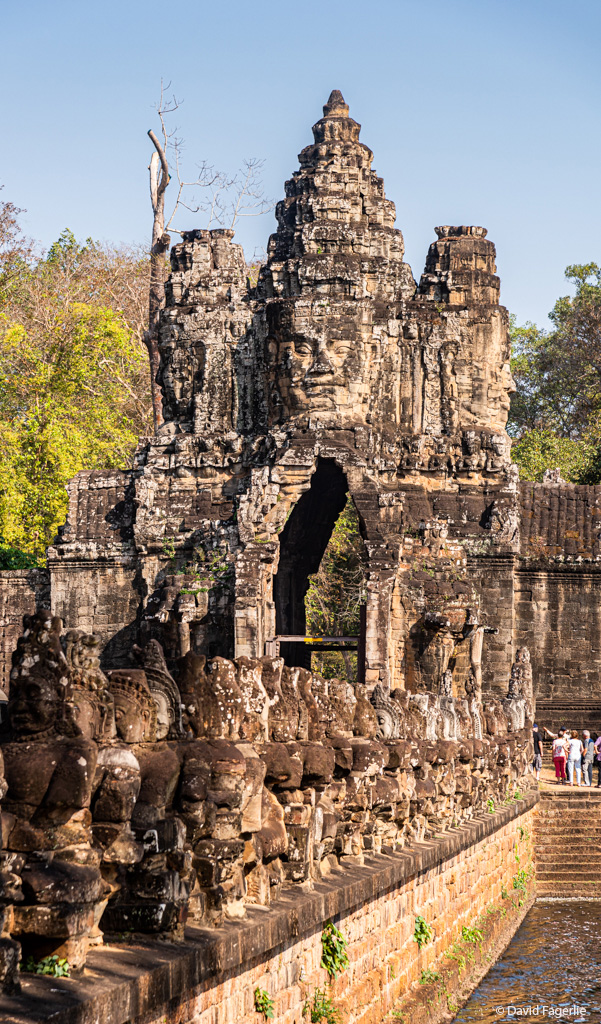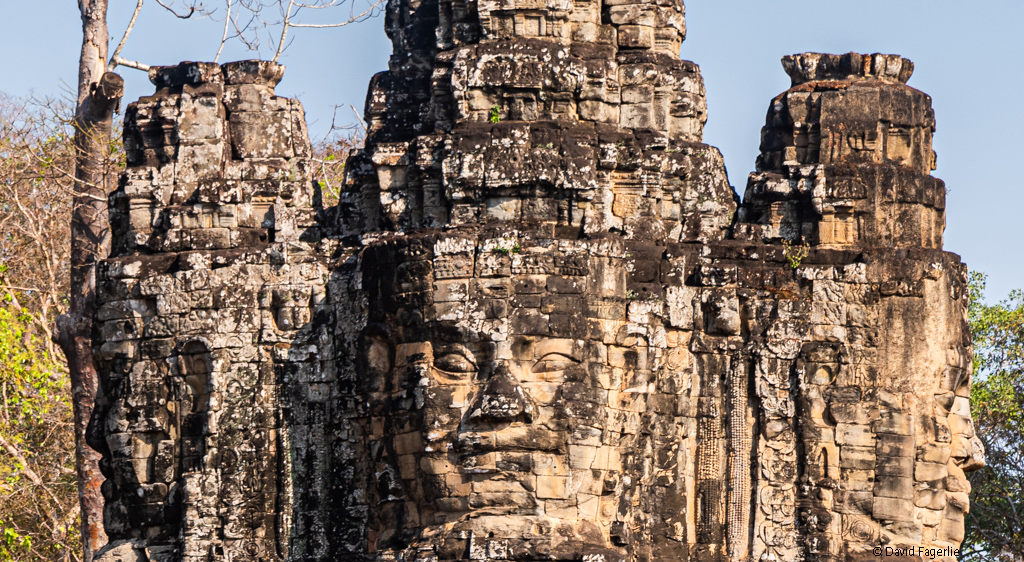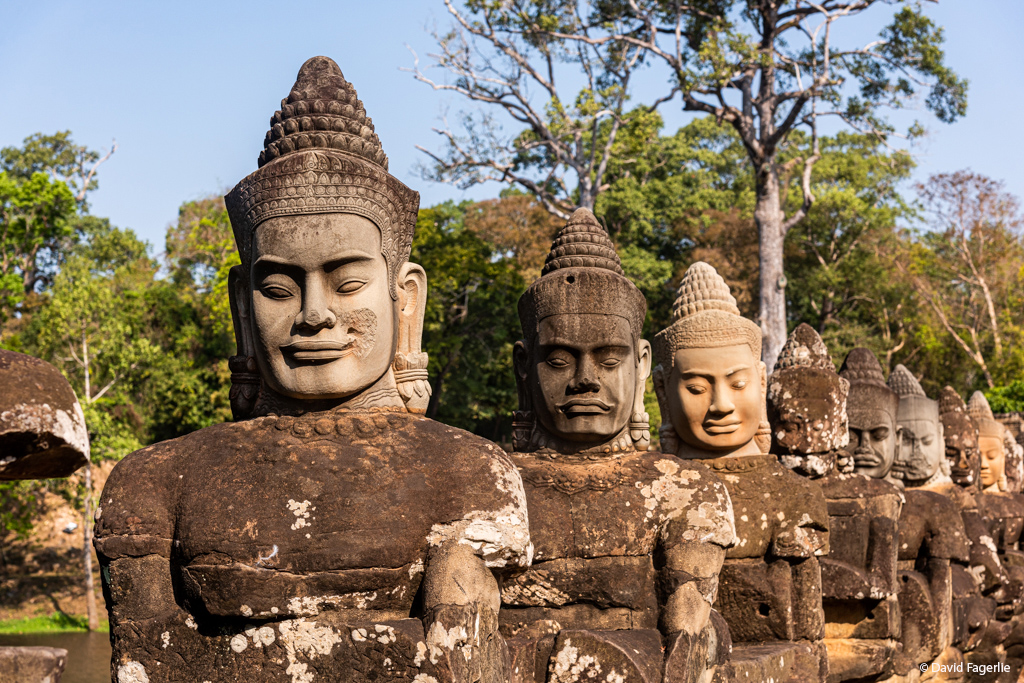 Angkor Thom was the last and most enduring capital of the Khmer Empire. It was established in the 12th century by King Jayavarman VII. It covers an area of nine square kilometers and includes monuments that were created in earlier eras and those created by Jayavarman VII's successors. In the center of Angkor Thom is Jayavarman's state temple, Bayon. One inscription found in the city refers to Jayavarman as the groom and the city as his bride. Angkor Thom was not the first Khmer capital on the site. Yaśodharapura was the second capital of the Khmer Empire, established by Yasovarman I, who reined from 889 until 910 CE. "Yasovarman was one of the great Angkorian kings. His greatest achievement was to move the capital from Hariharalaya to Yashodharapura, where it remained there for 600 years. It was at this new capital where all of the great and famous religious monuments were built, e.g. the Angkor Wat." – Wikipedia
In Bayon Temple "The similarity of the 216 gigantic faces on the temple's towers to other statues of the king has led many scholars to the conclusion that the faces are representations of Jayavarman." – Wikipedia
Bayon was built as a Hindu temple in the late 12th or early 13th century. Following Jayavarman's death it was modified by later Theravada Buddhist kings.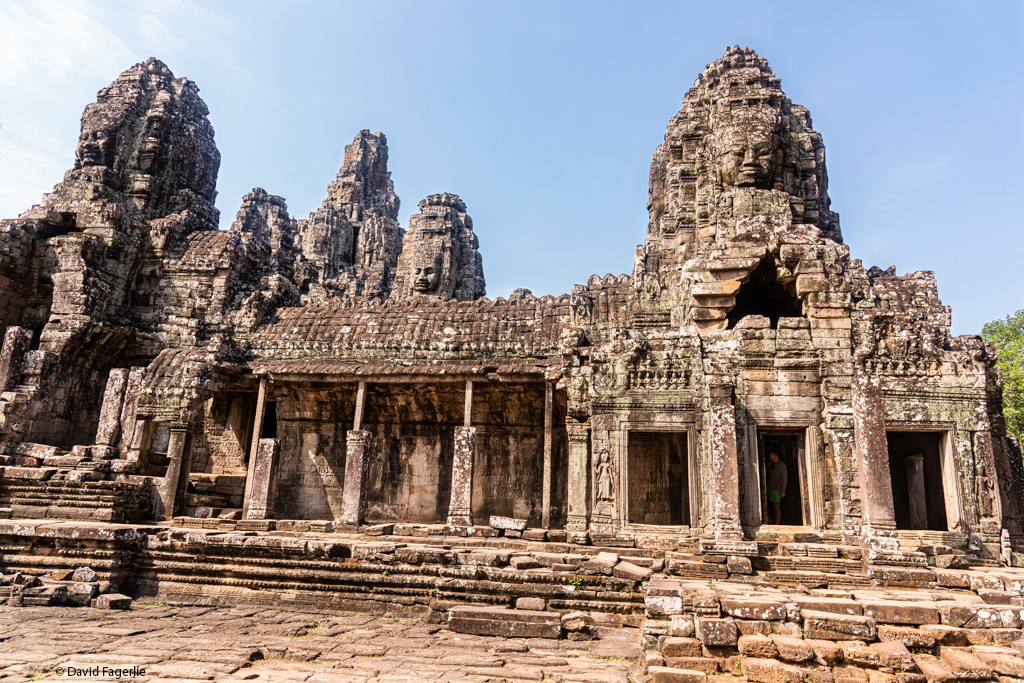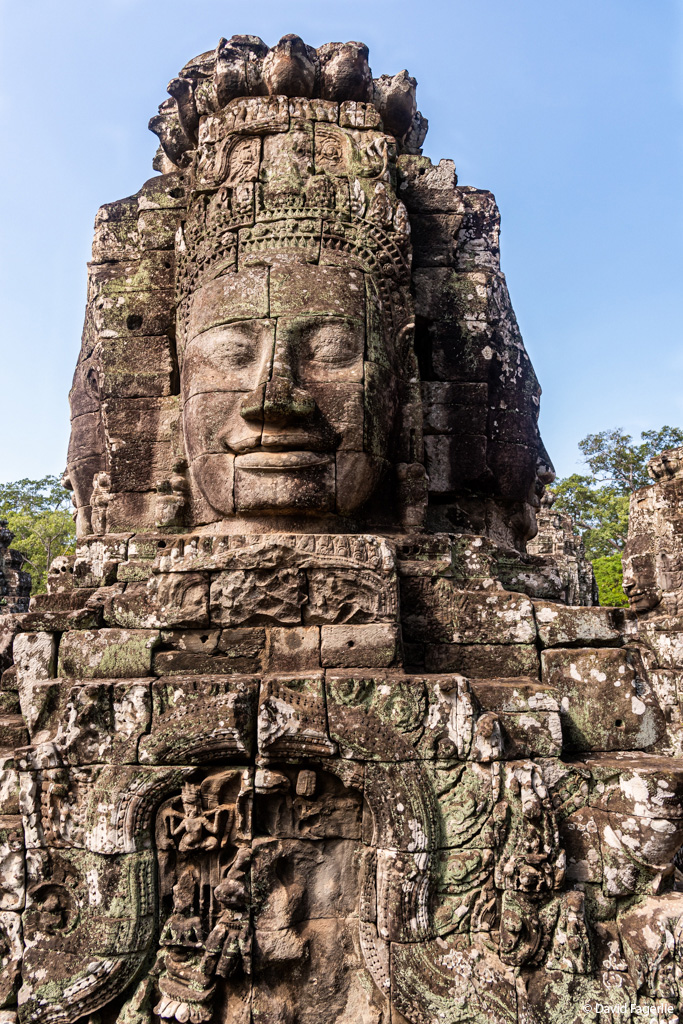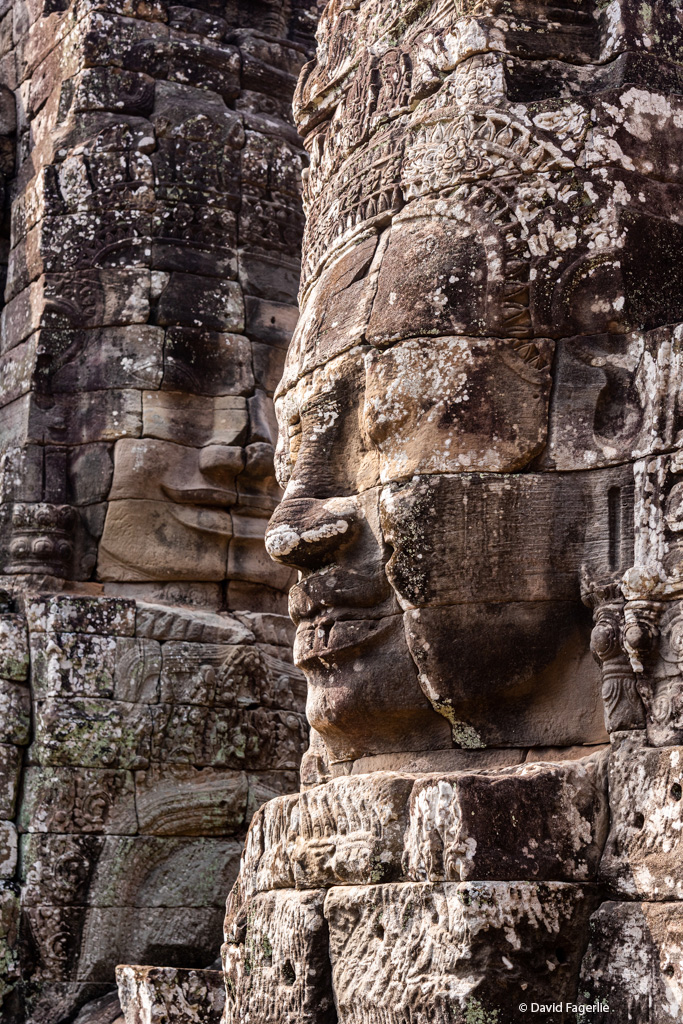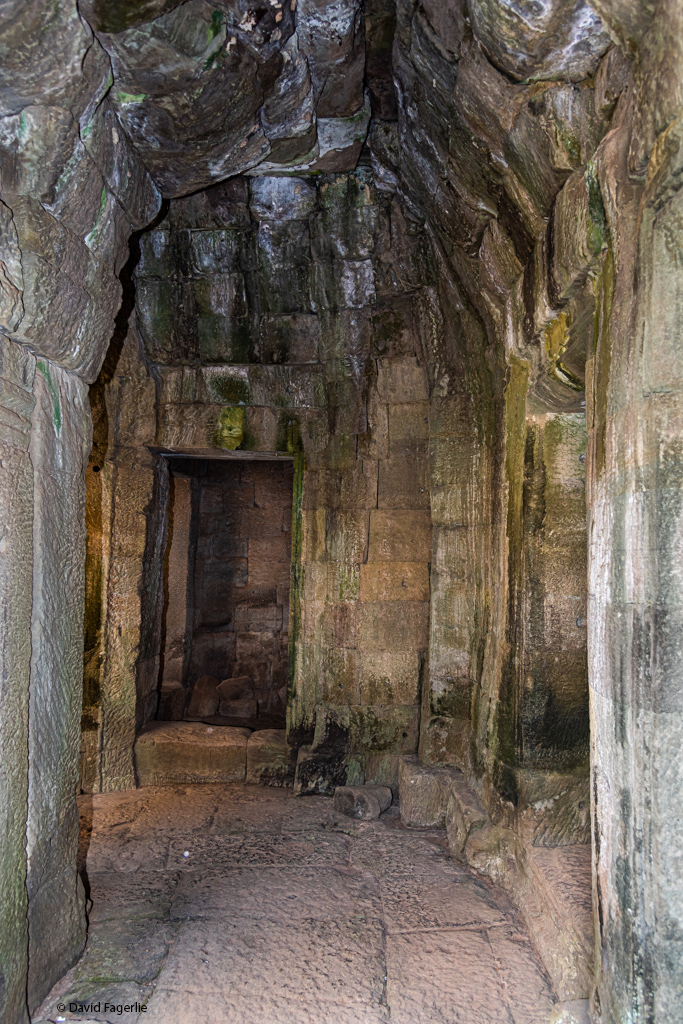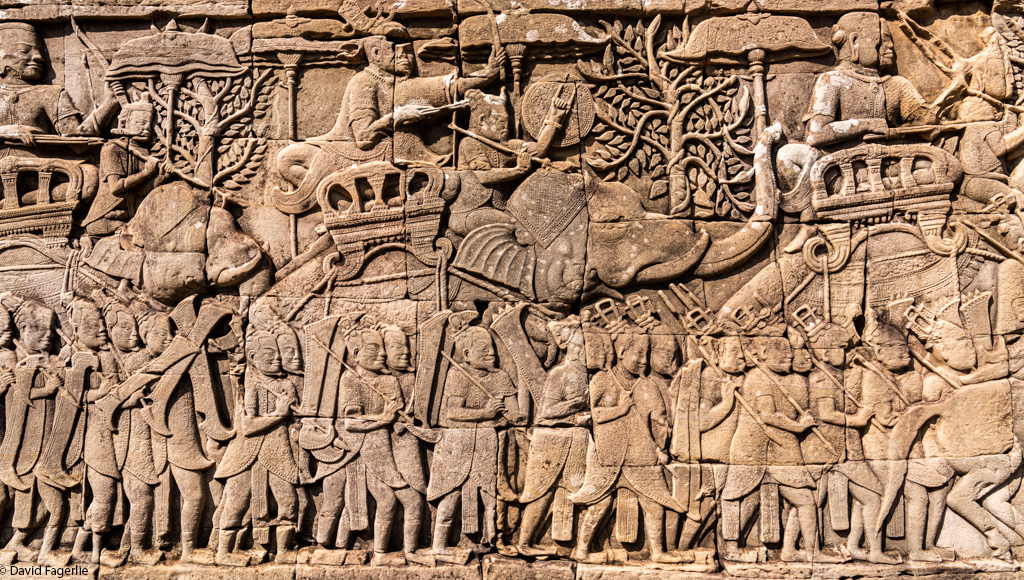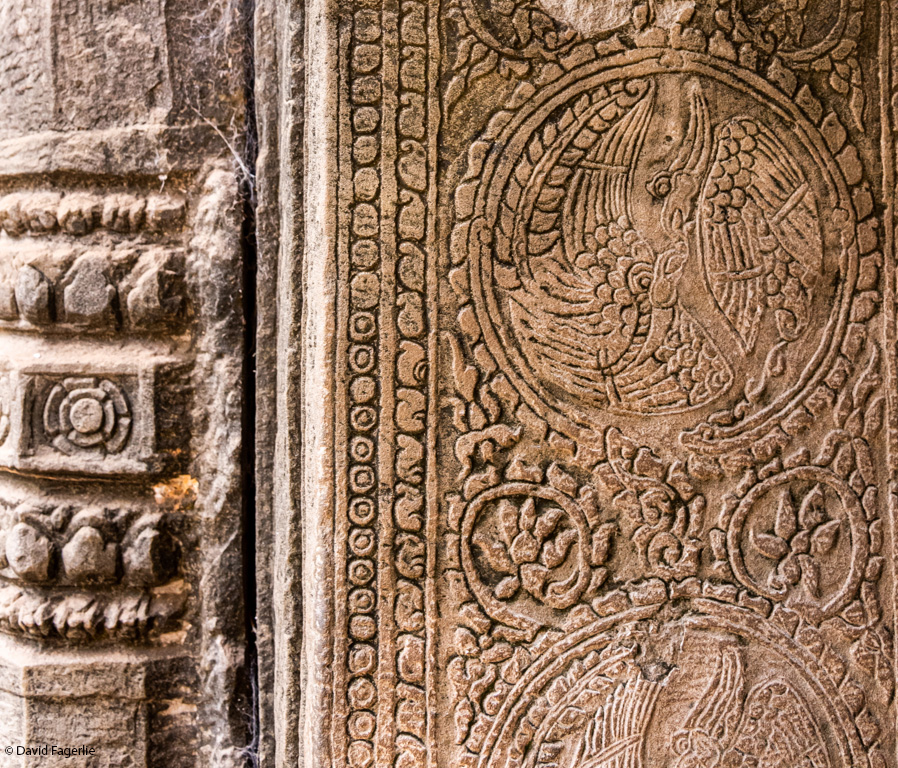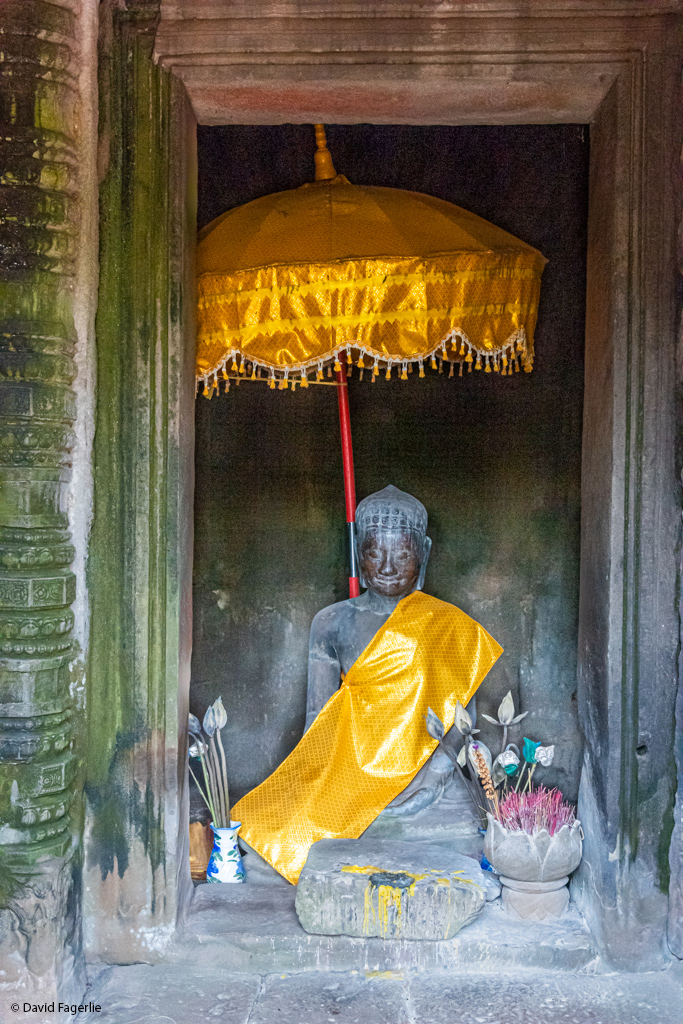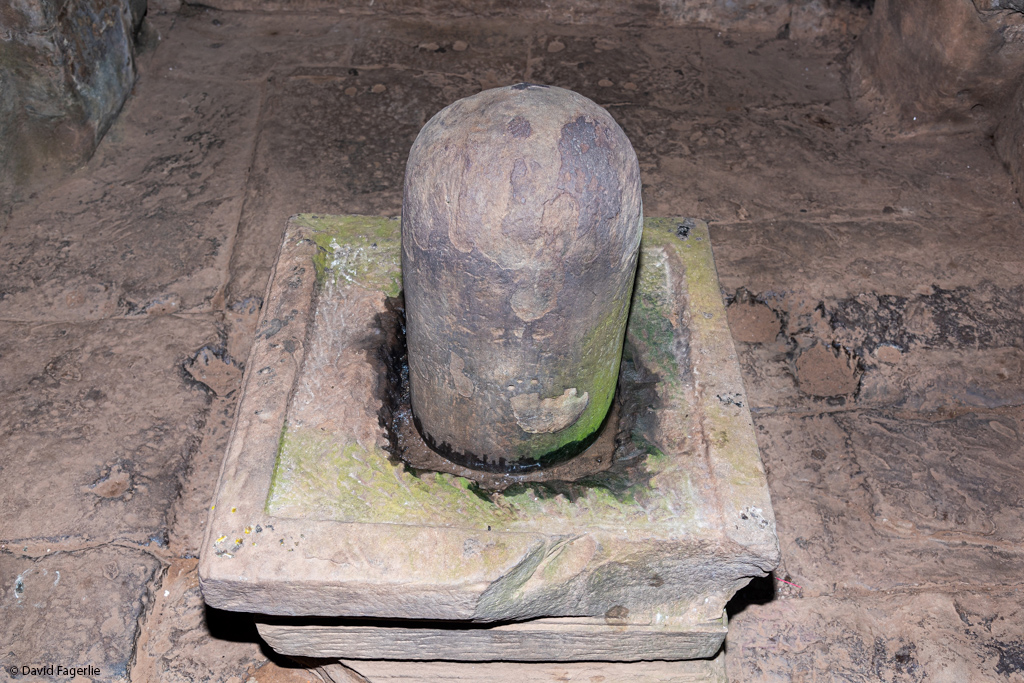 Ta Prohm Temple
Inside Angkor Thom is the Ta Prohm Temple. Ta Prohm is familiar worldwide to movie buffs; it was the site of the filming of Angelina Jolie's movie Lara Croft: Tomb Raider in 2001. After, Jolie built a home in Siem Reap and she is seen there on occasion.
Ta Prohm was built in the Bayon style to be a Mahayana Buddhist monastery and university in or around 1191 CE. At its peak the monastery accommodated more than 12,500 inhabitants including 18 high priests and 615 dancers plus 80,000 more people living around it.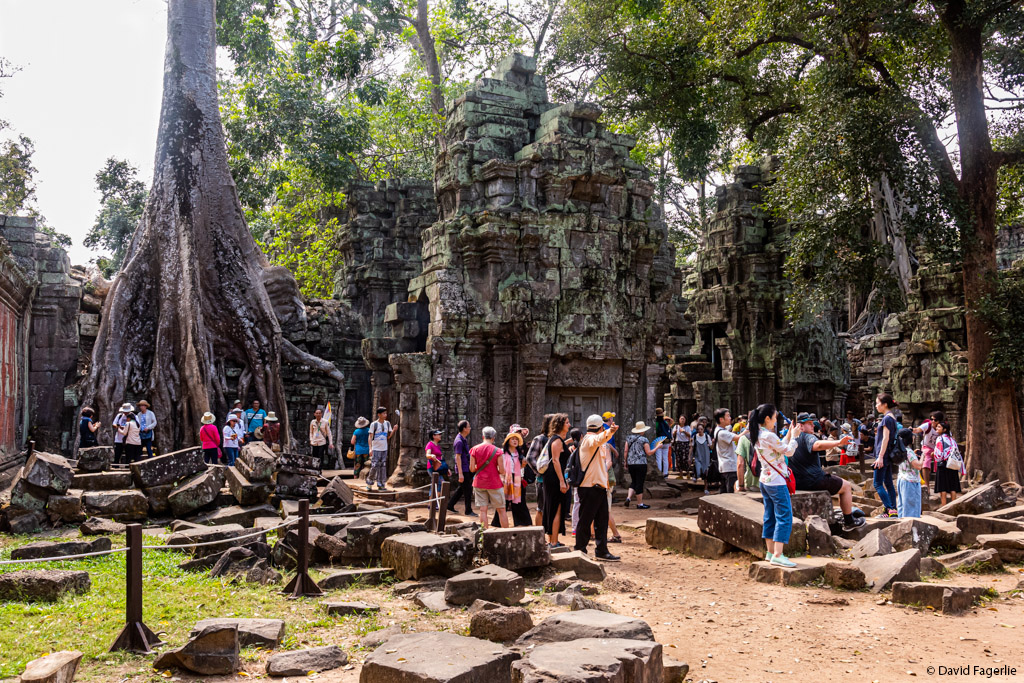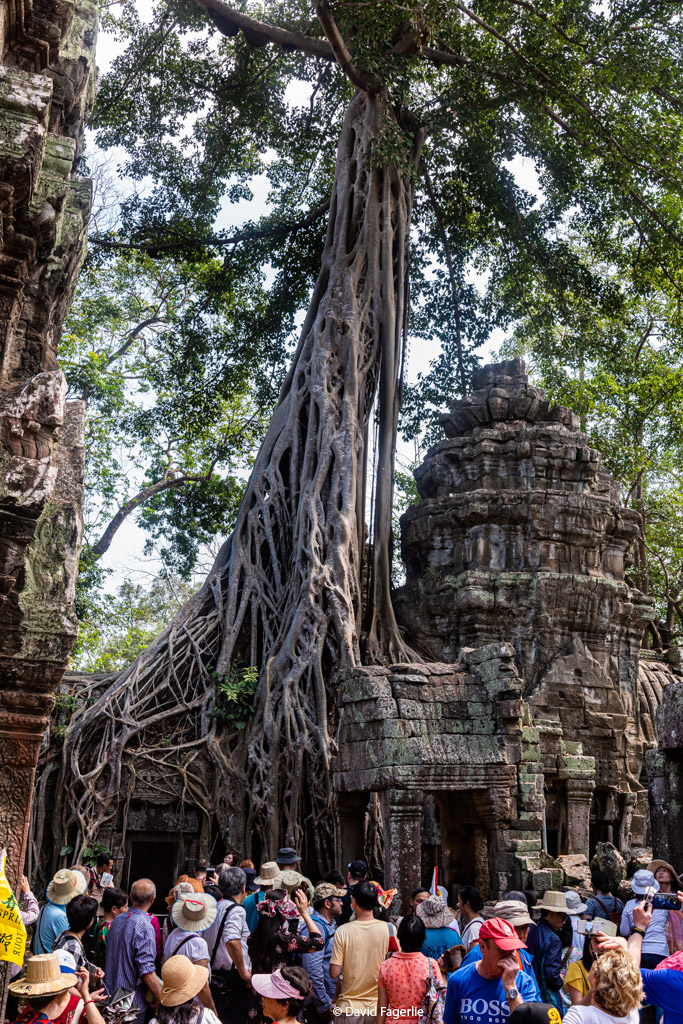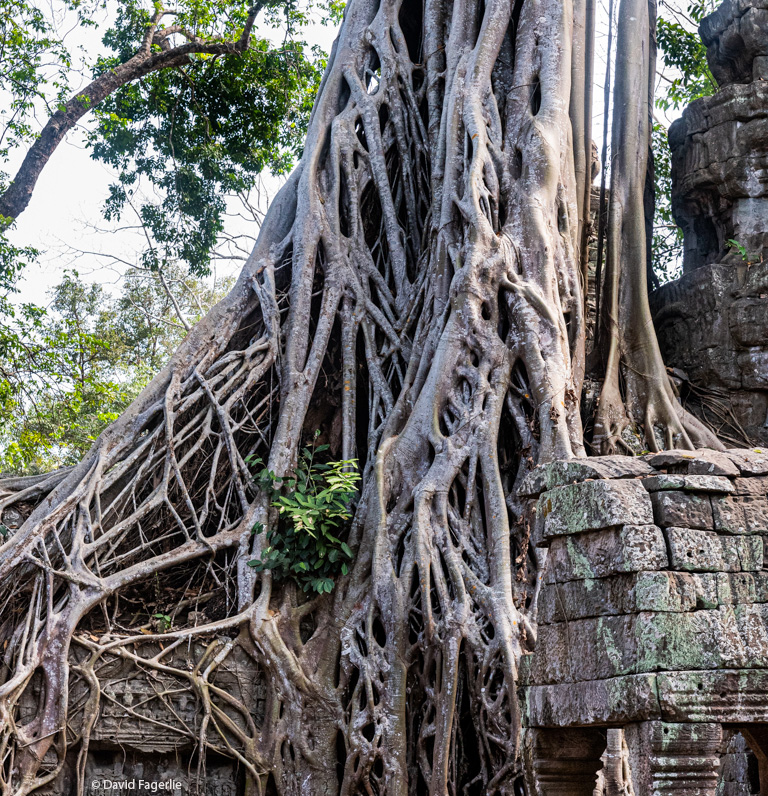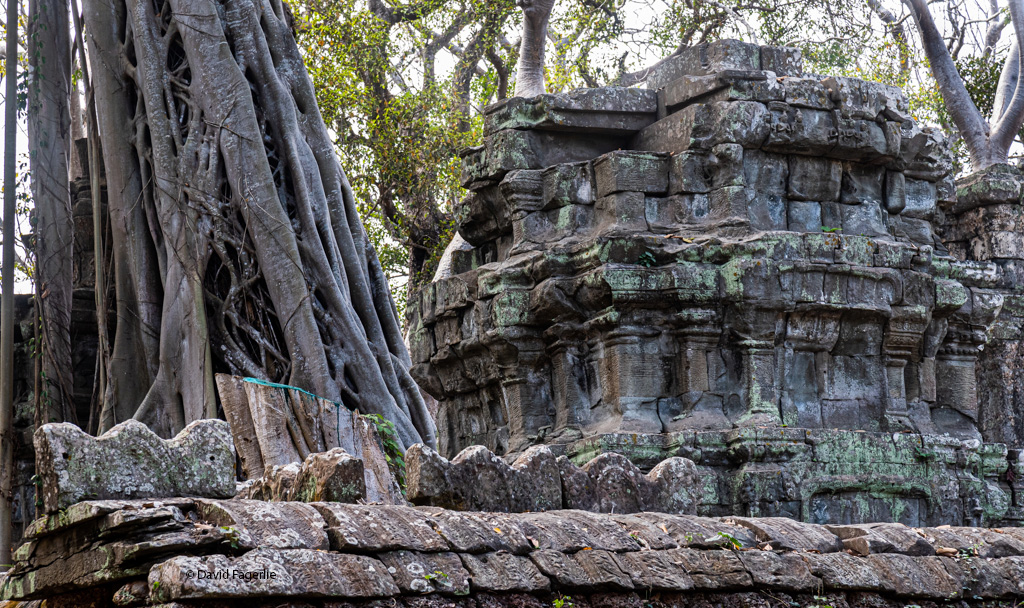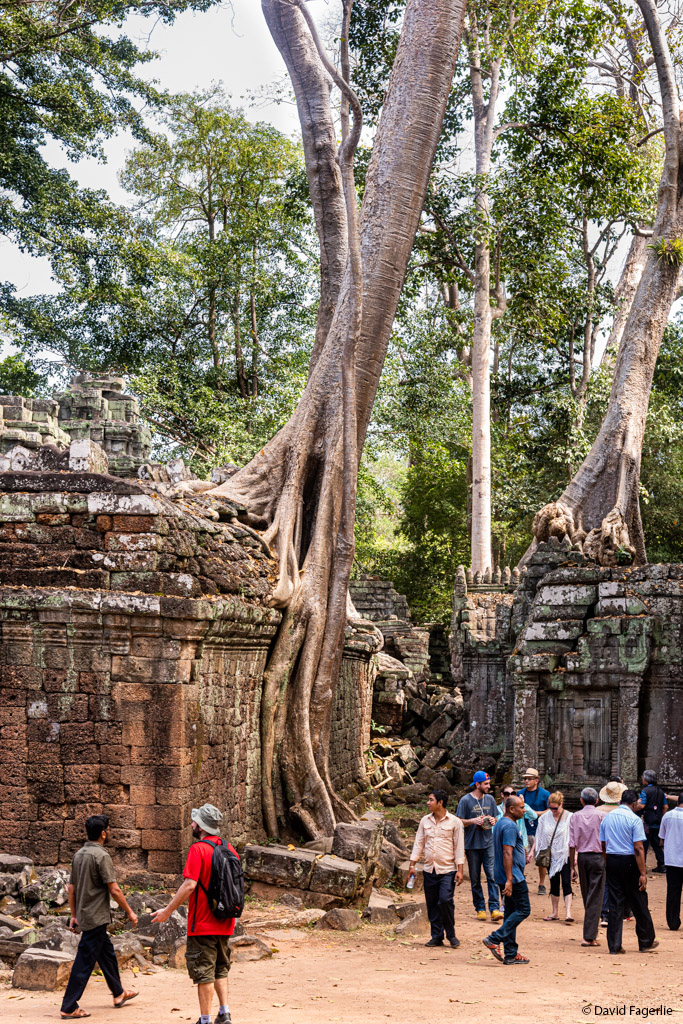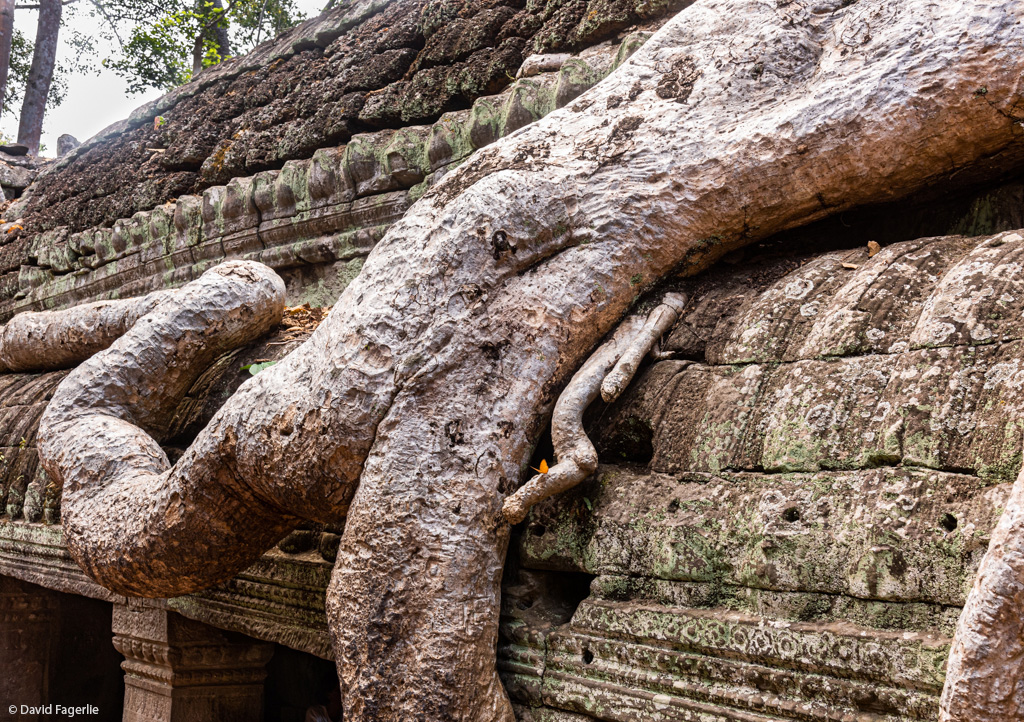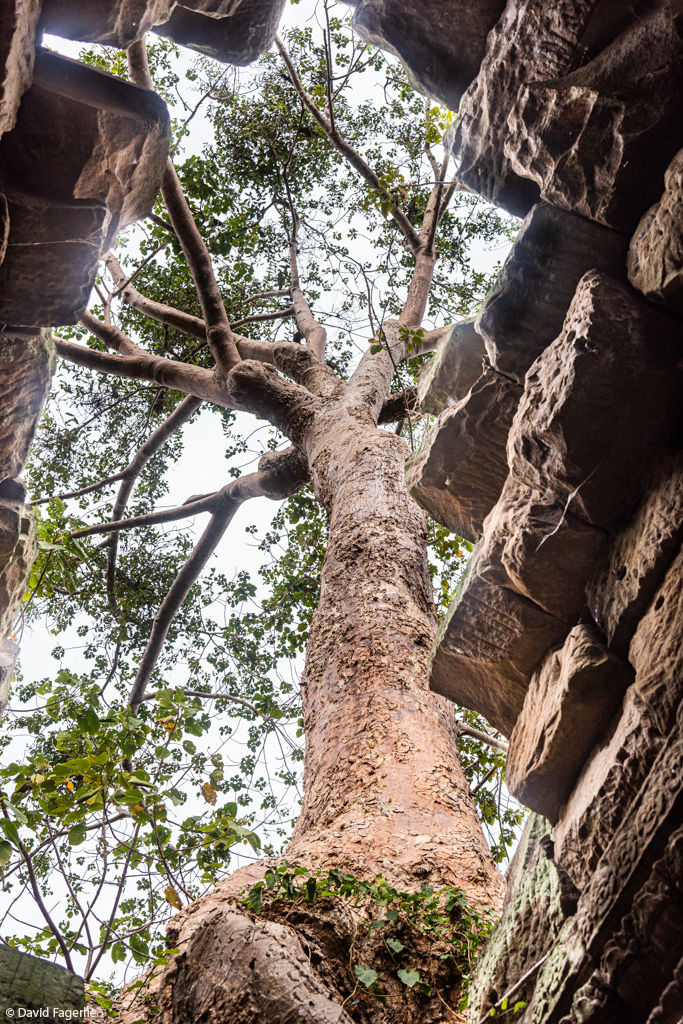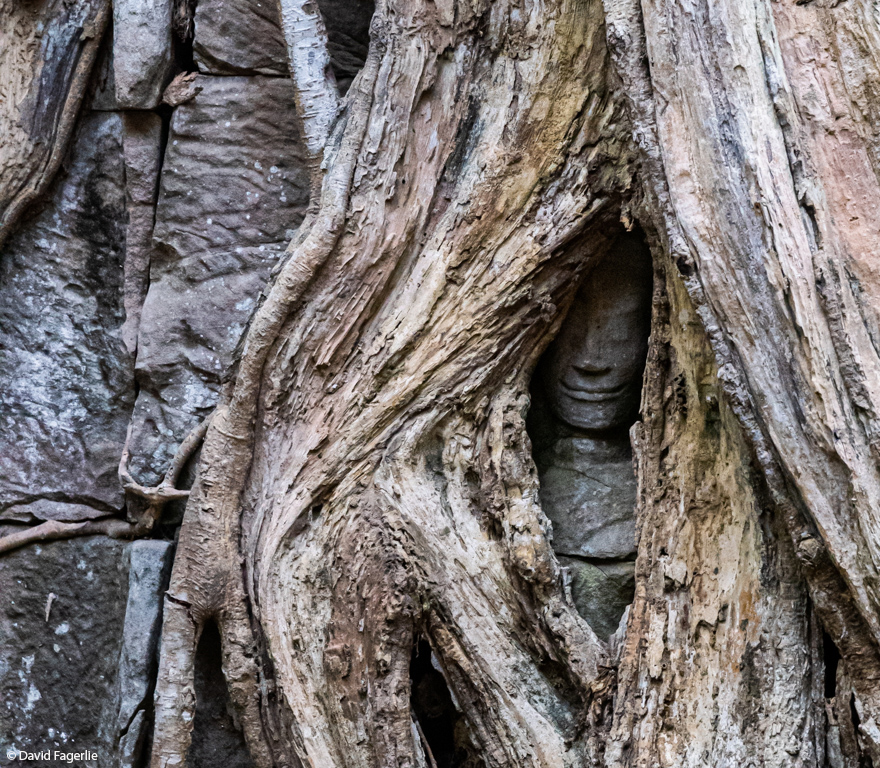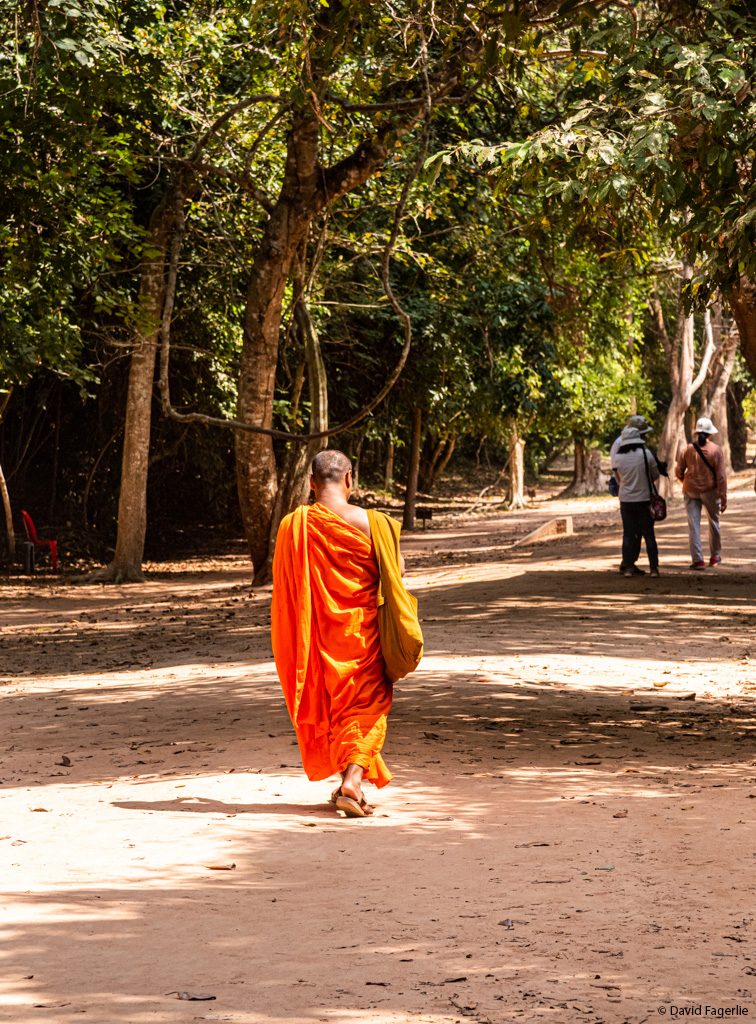 Also in the compound is Preah Khan Temple, built in 1191.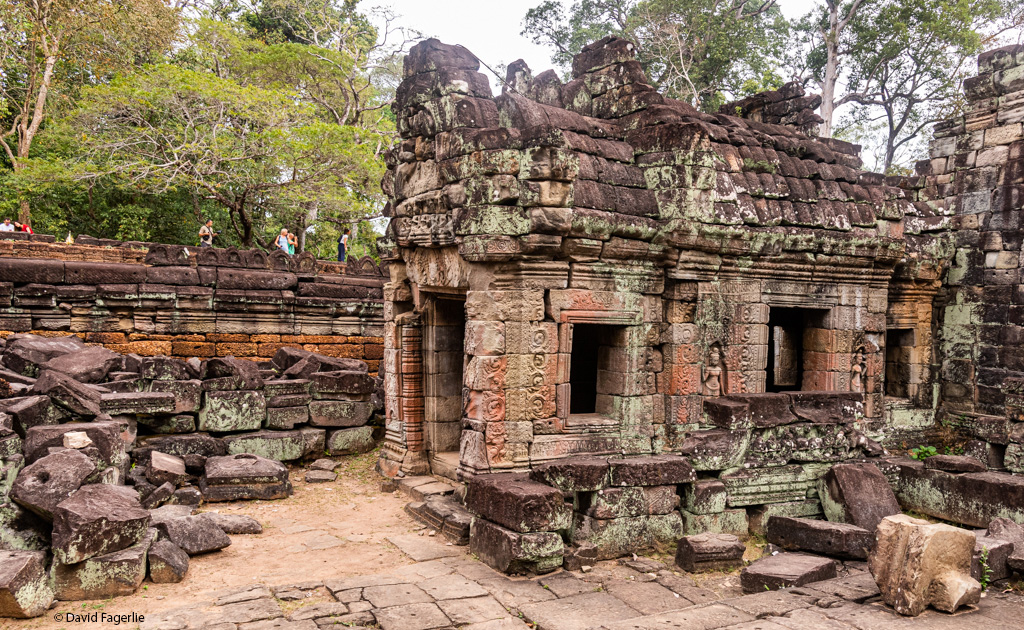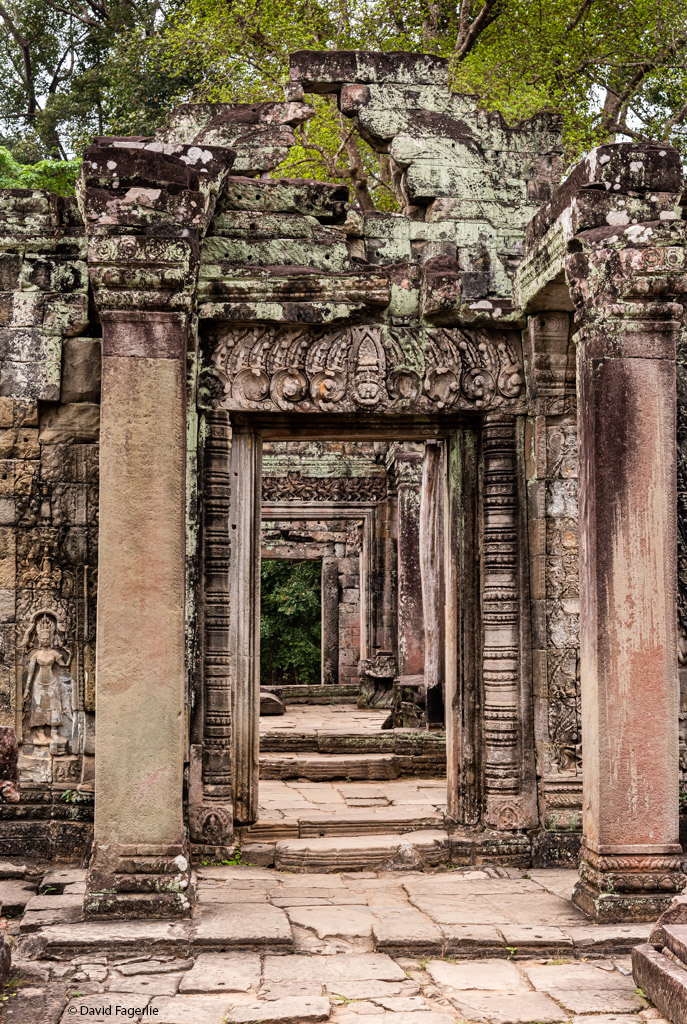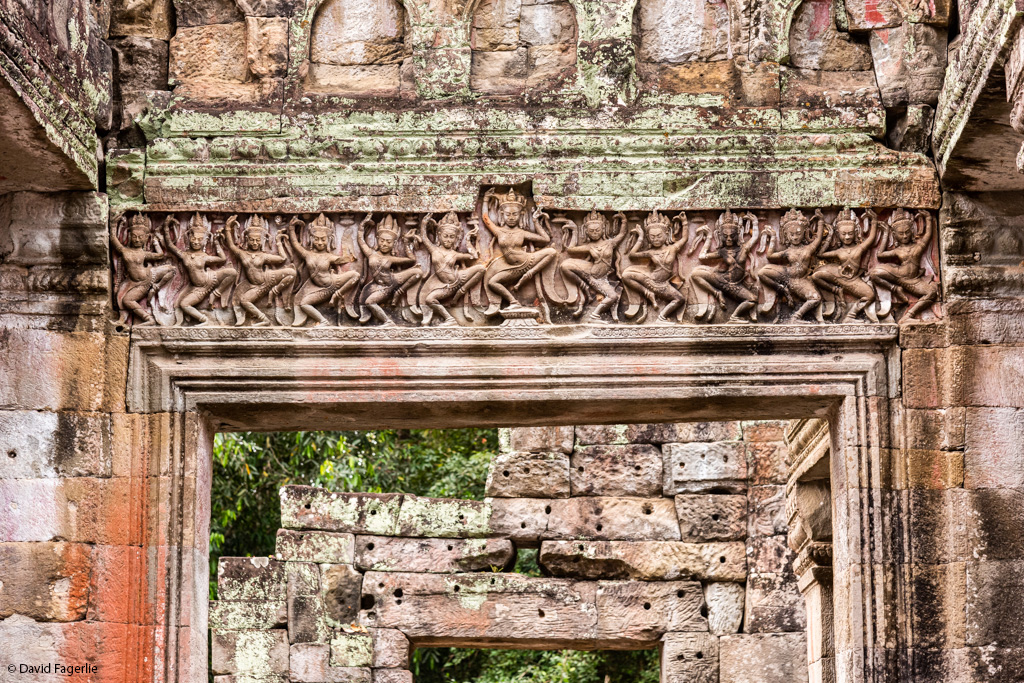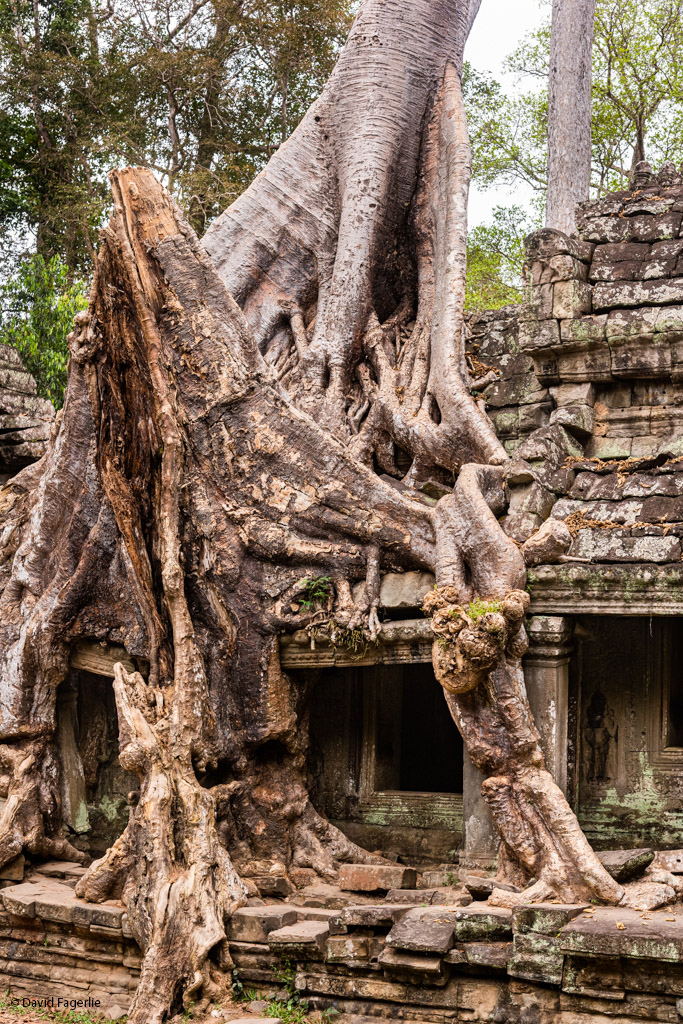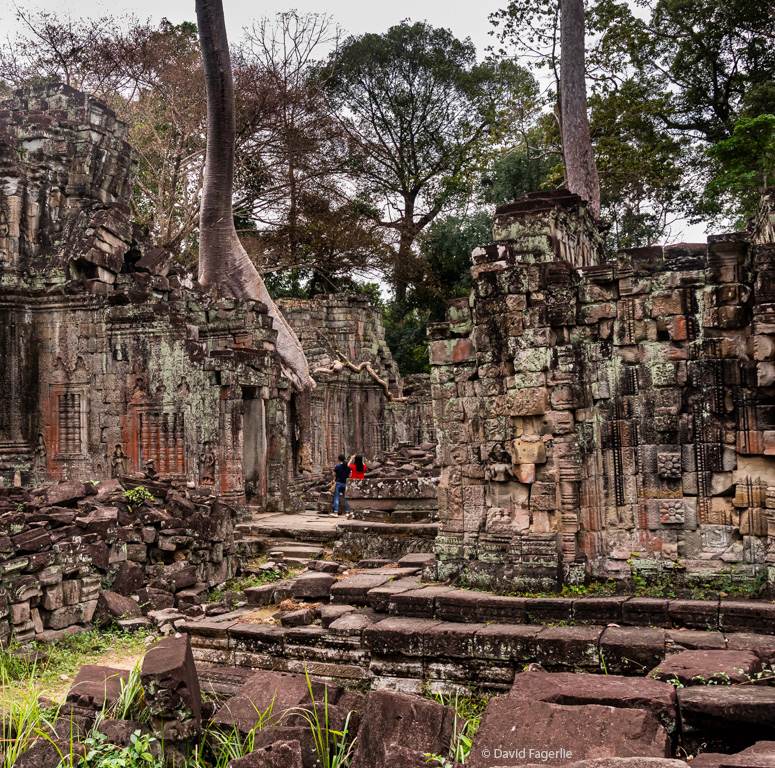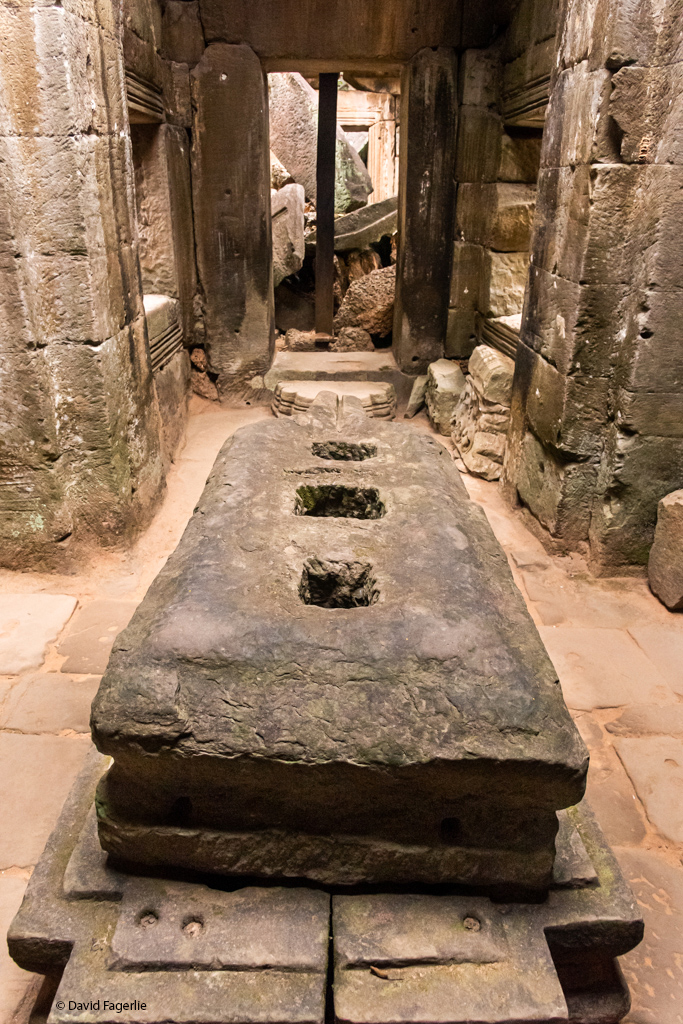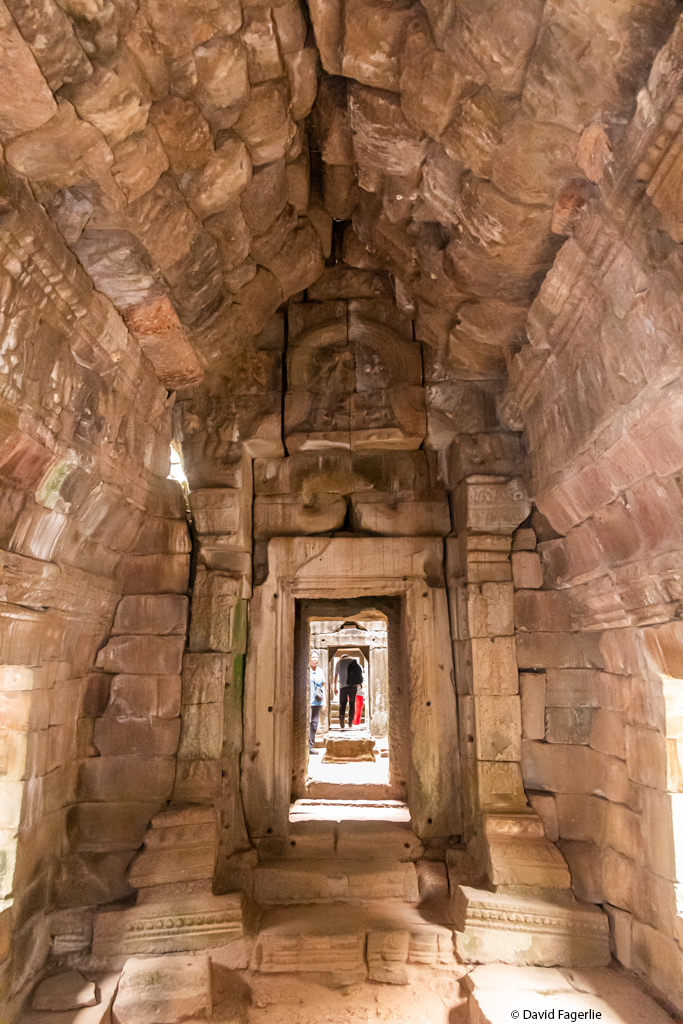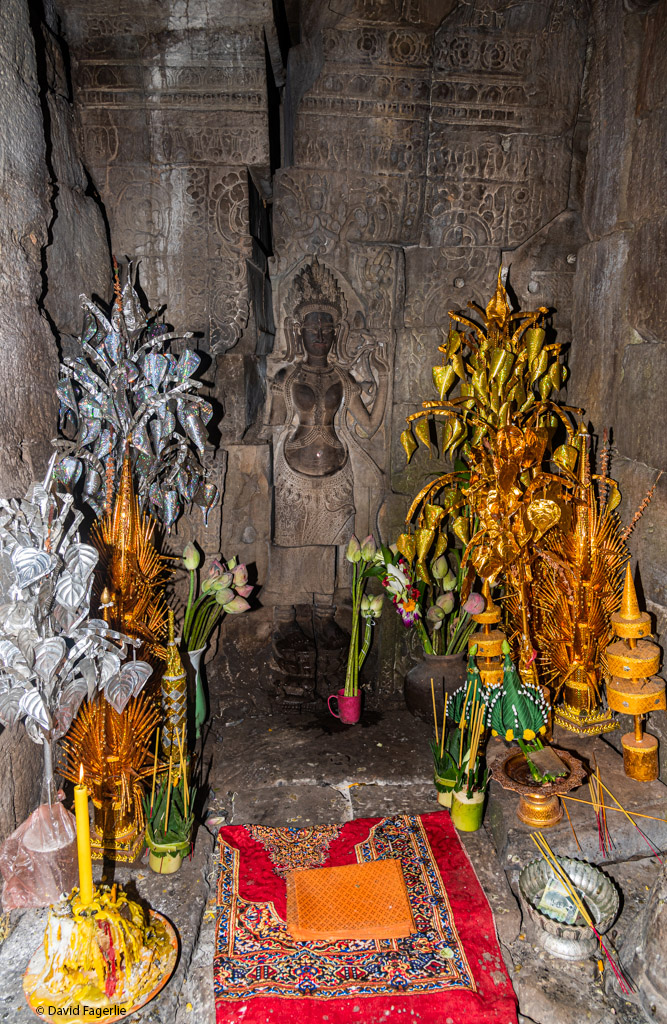 Many smaller temples are within easy walking distance.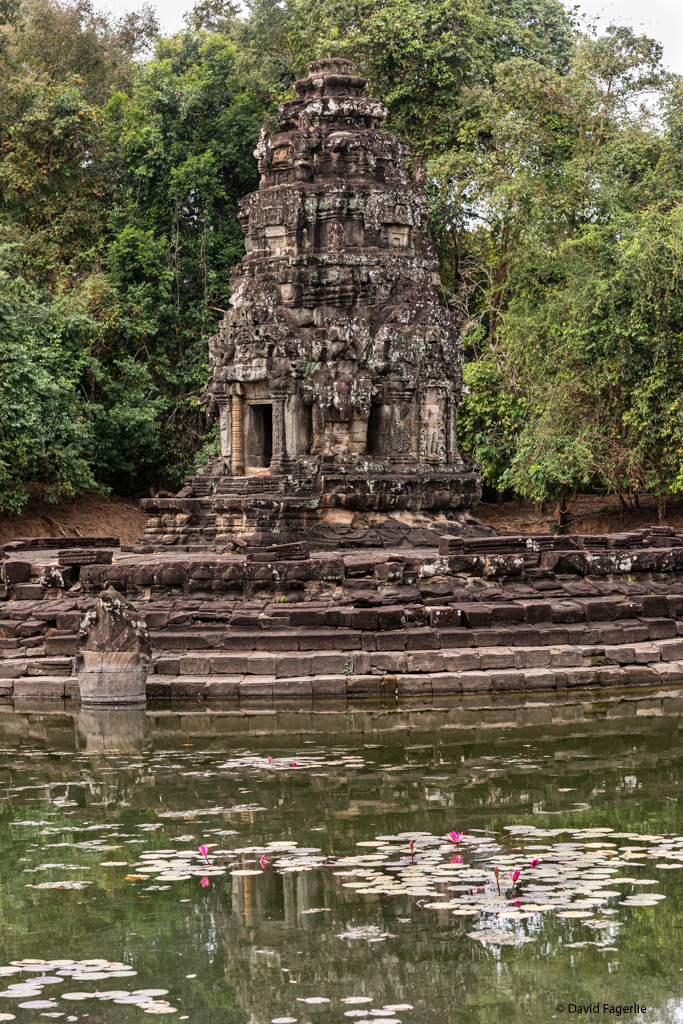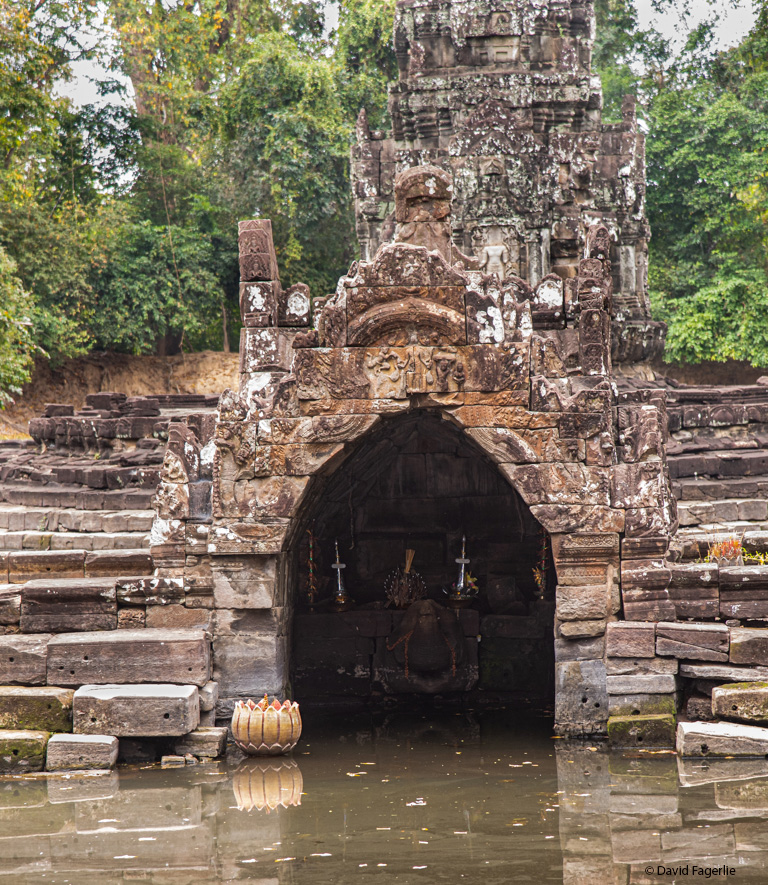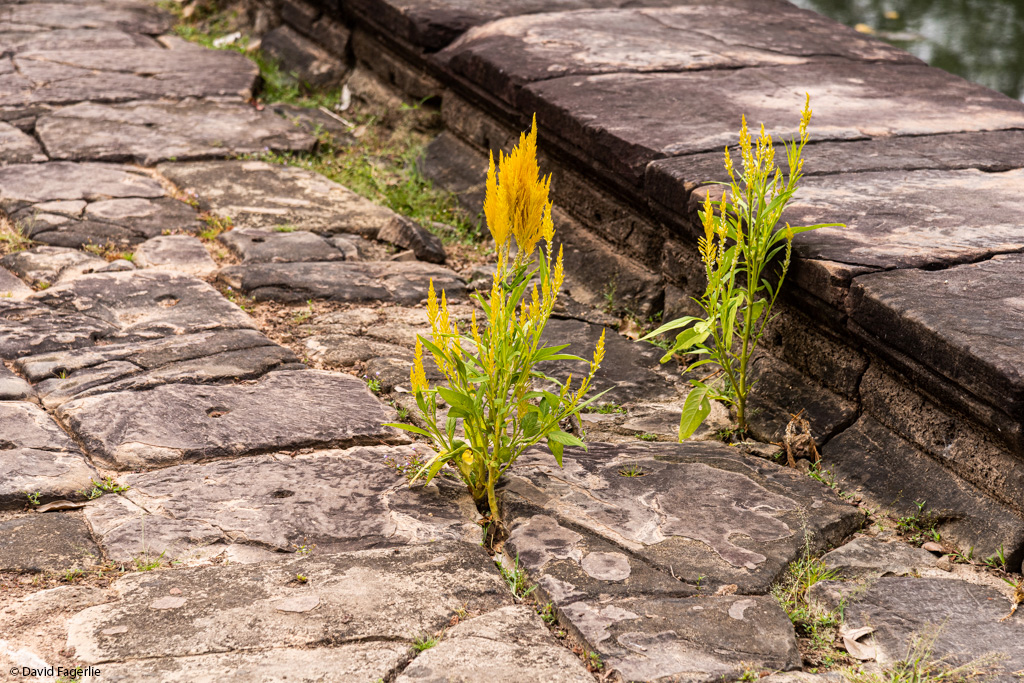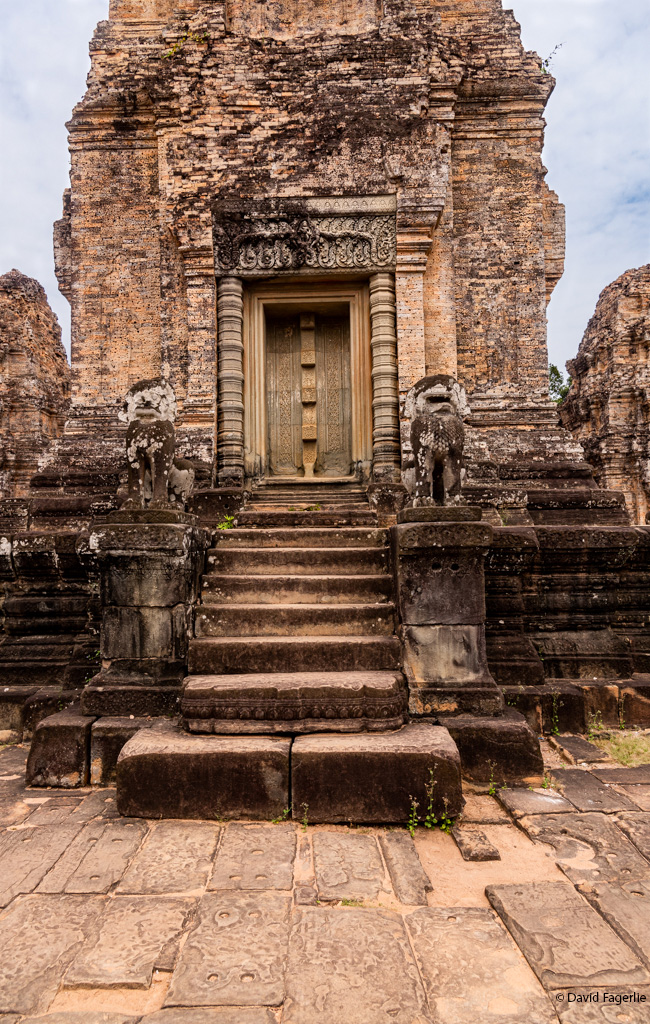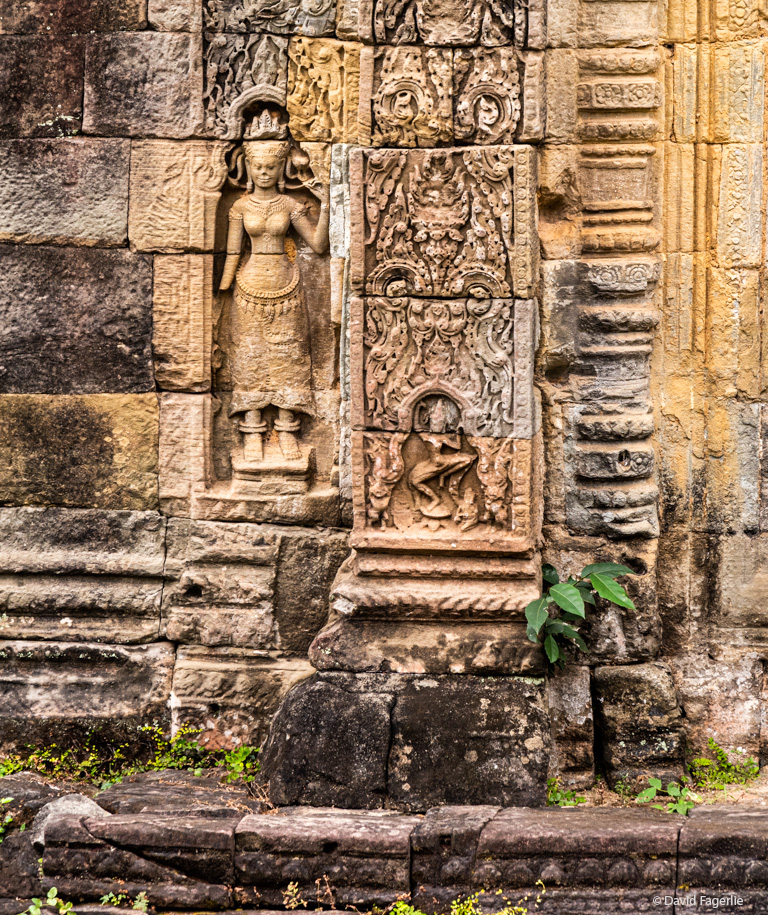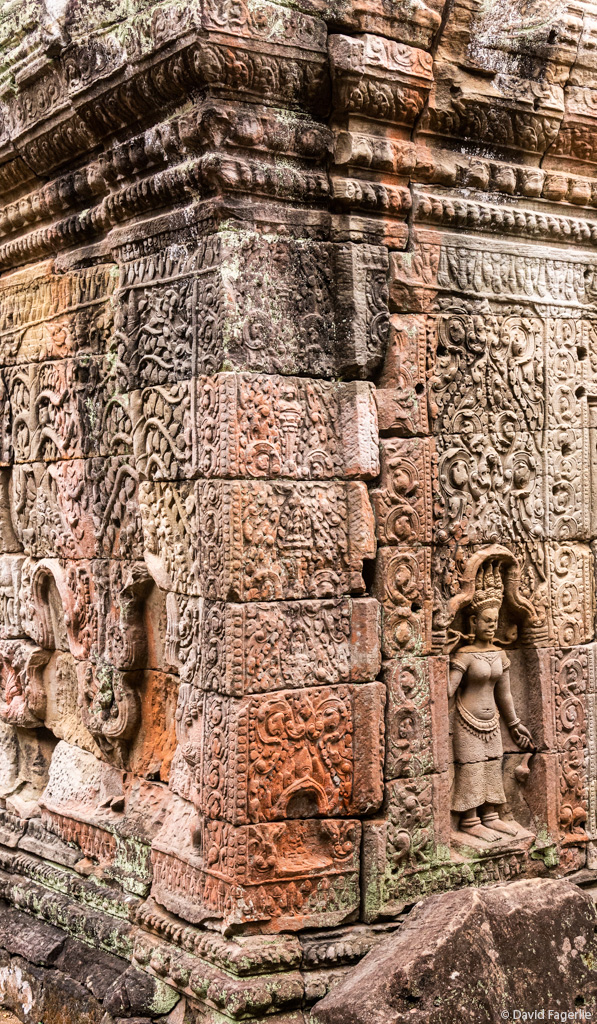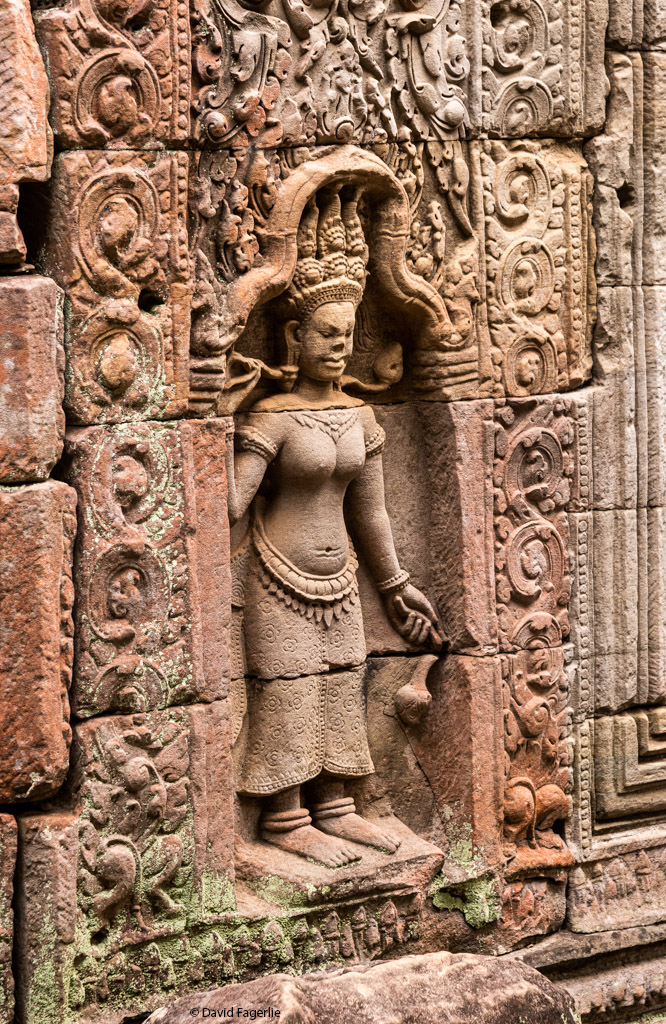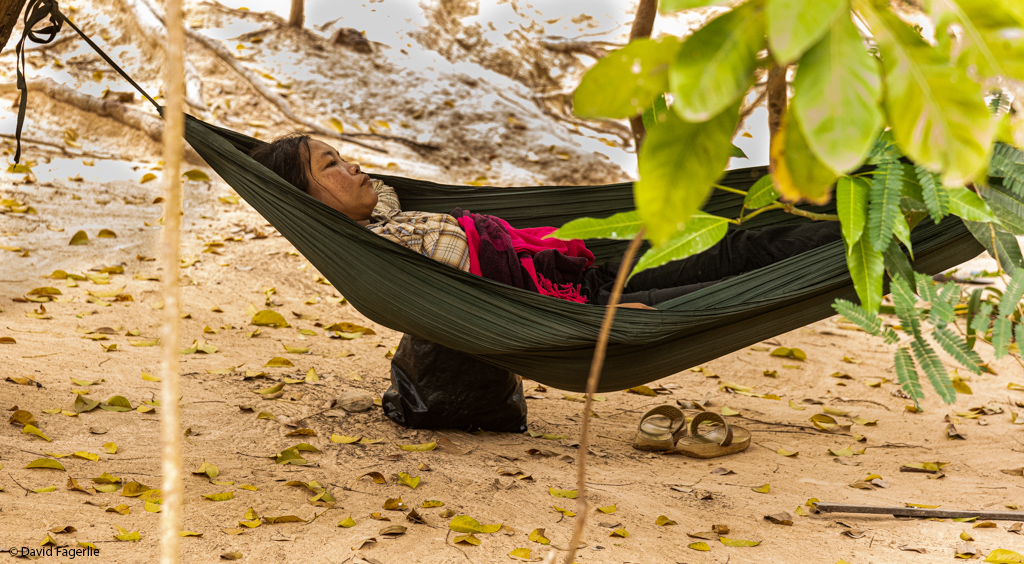 Next Monday we visit the great Angkor Wat and the most amazing Banteay Srei. I look forward to you seeing these ancient and mystical places with me. You can access the gallery for this chapter directly by clicking HERE.
A higher resolution slide show of today's images is in Galleries.