Ecuador – Part 8: Cuenca
Chapter 5: Art in Cuenca, 1st Course
It is said that Cuenca is the cultural center of Ecuador. I don't know how widely that is believed? I do know that Cuenca is very potent in visual arts, writing and performing arts including music, theater and dance. There is a strong writing culture with many published authors that live in and around the city. Well known musicians, some international, perform in Cuenca. There are many painters and sculptors in Cuenca. In the first photo a practical item is displayed as art. And it is quite nice, don't you think? The second photo is of a painting we bought from this artist. We framed and displayed in our living room. We have a lot of art but this painting received by far the most comments from friends. We gave it at a gift to our Ecuadorian landlords; they were beyond thrilled.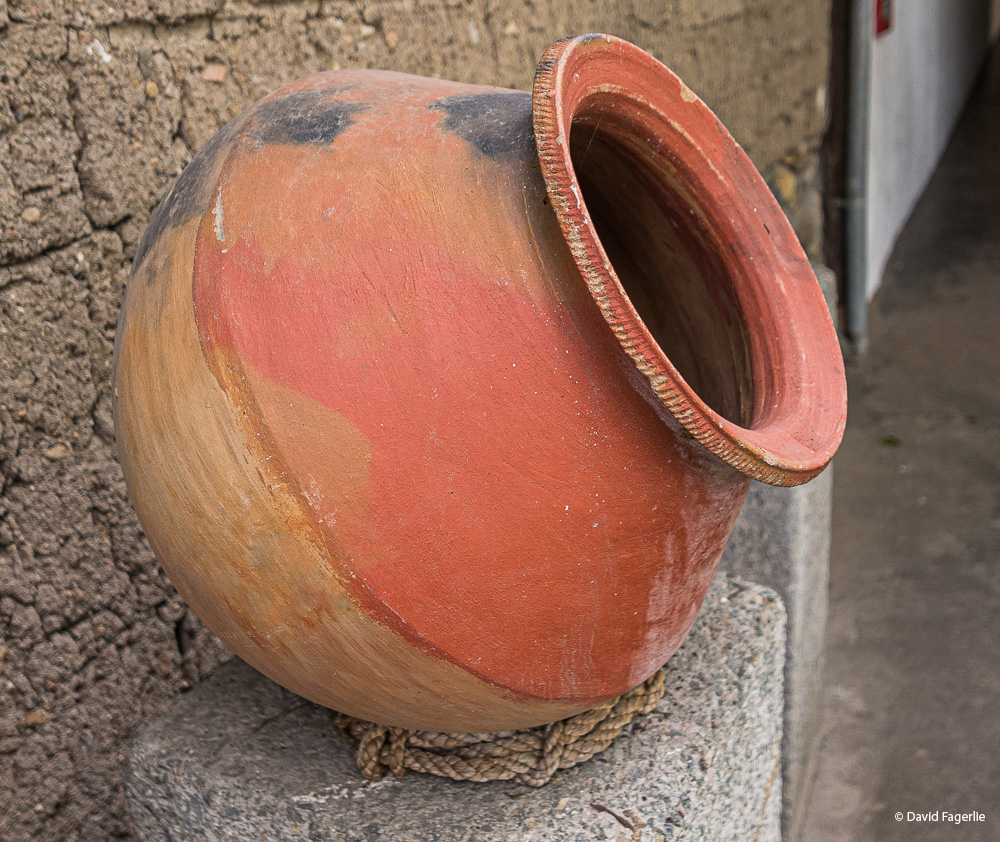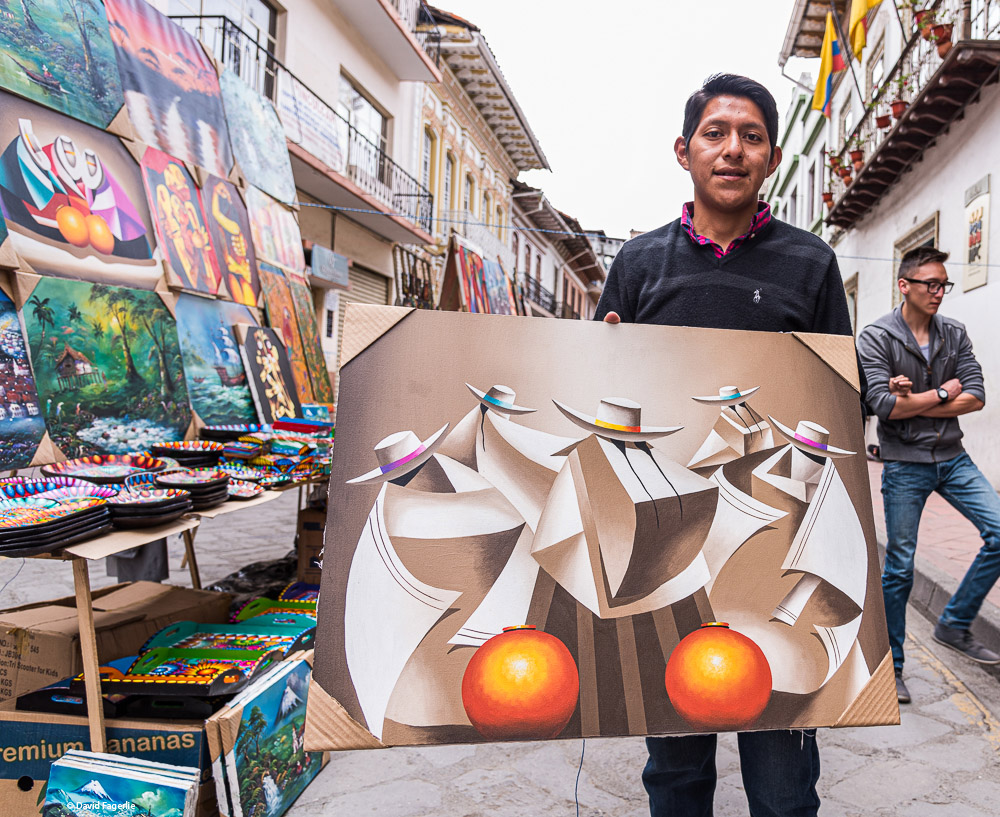 Ceramic arts flourish in Cuenca. Two ceramic artists are particularly well known. One of them has achieved unusual commercial success. Eduardo Vega's works, large and small, can be seen throughout Cuenca and at his studio, located at his home, is worth a visit.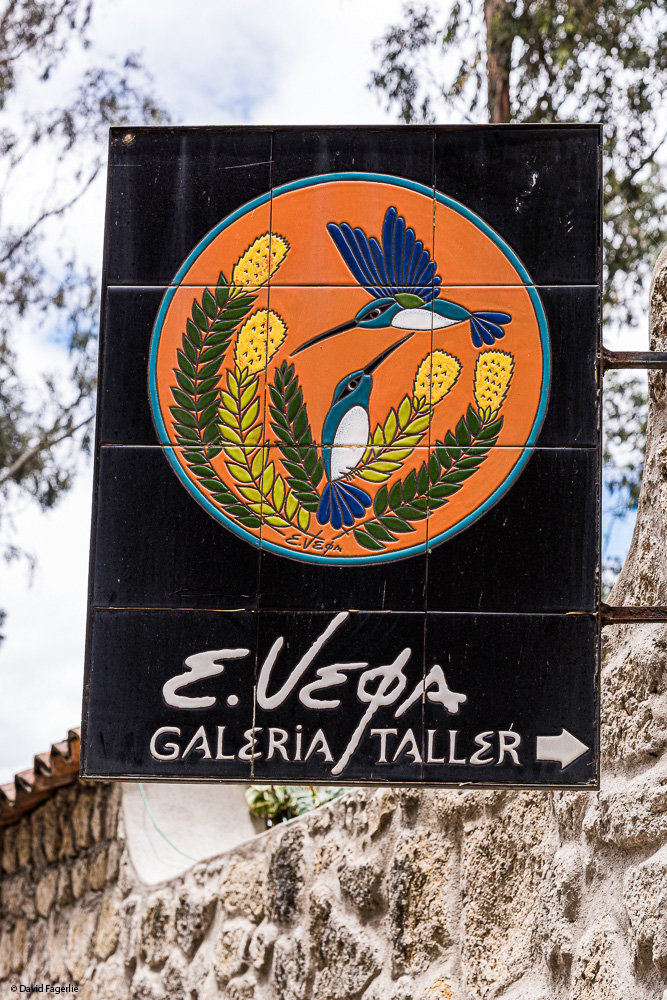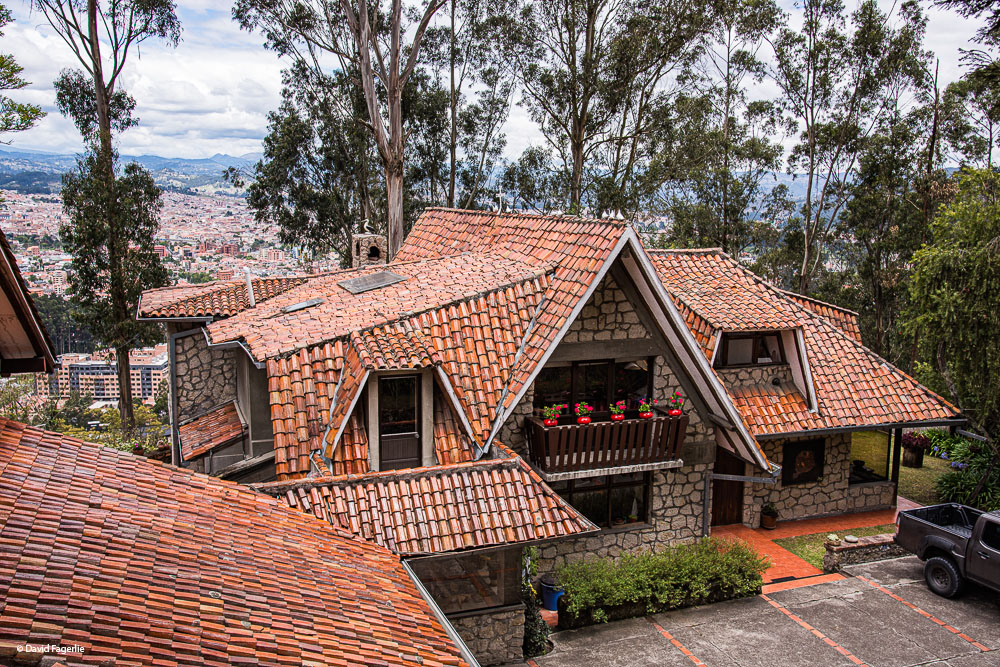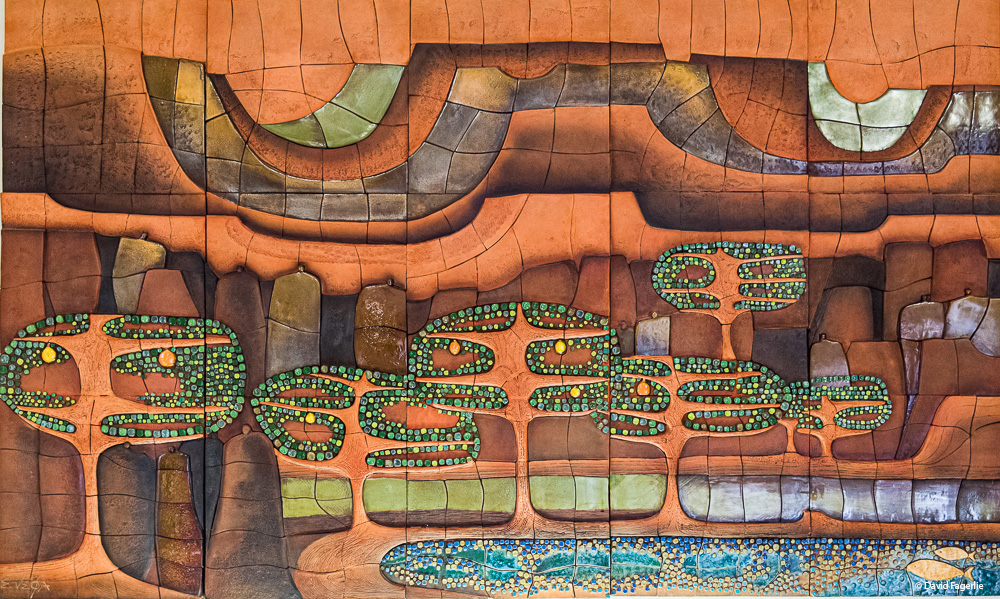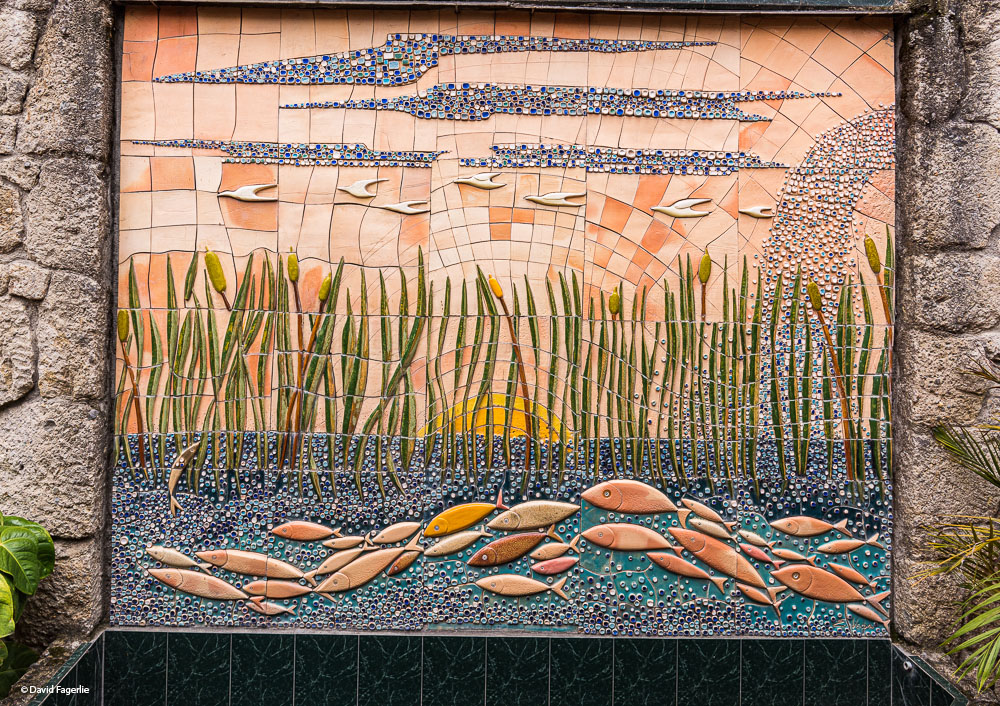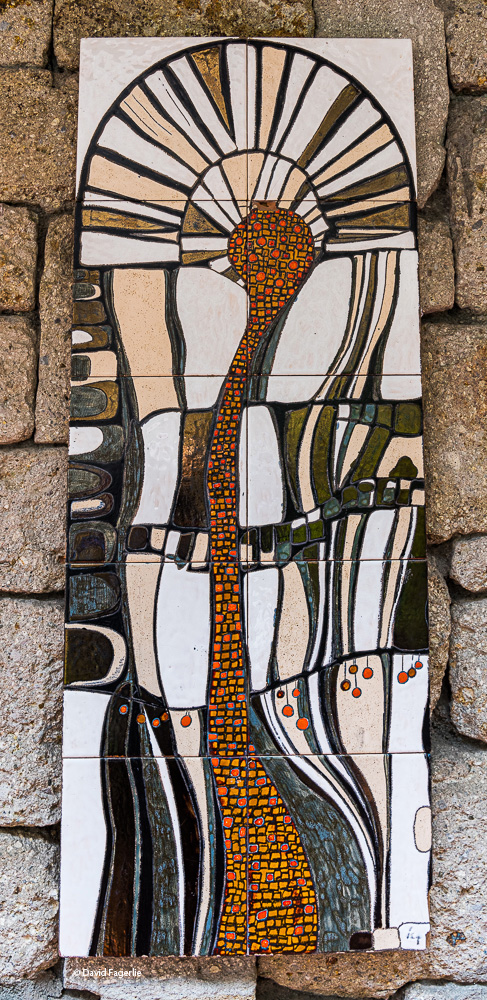 Vega's studio produces beautiful dish sets that are microwave and dishwasher safe. His studio has become a stop for many tourists.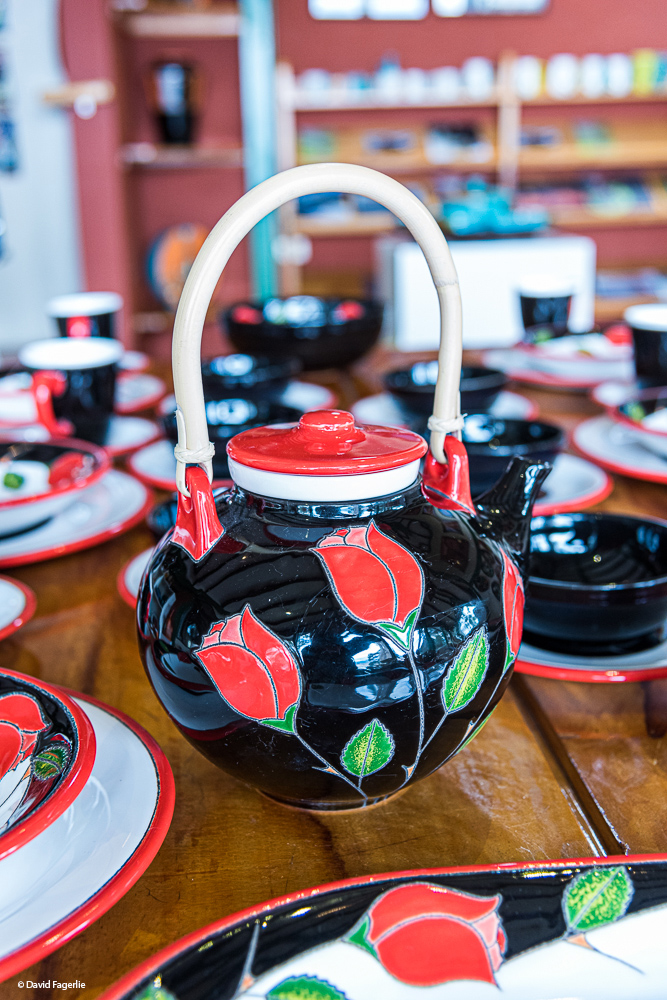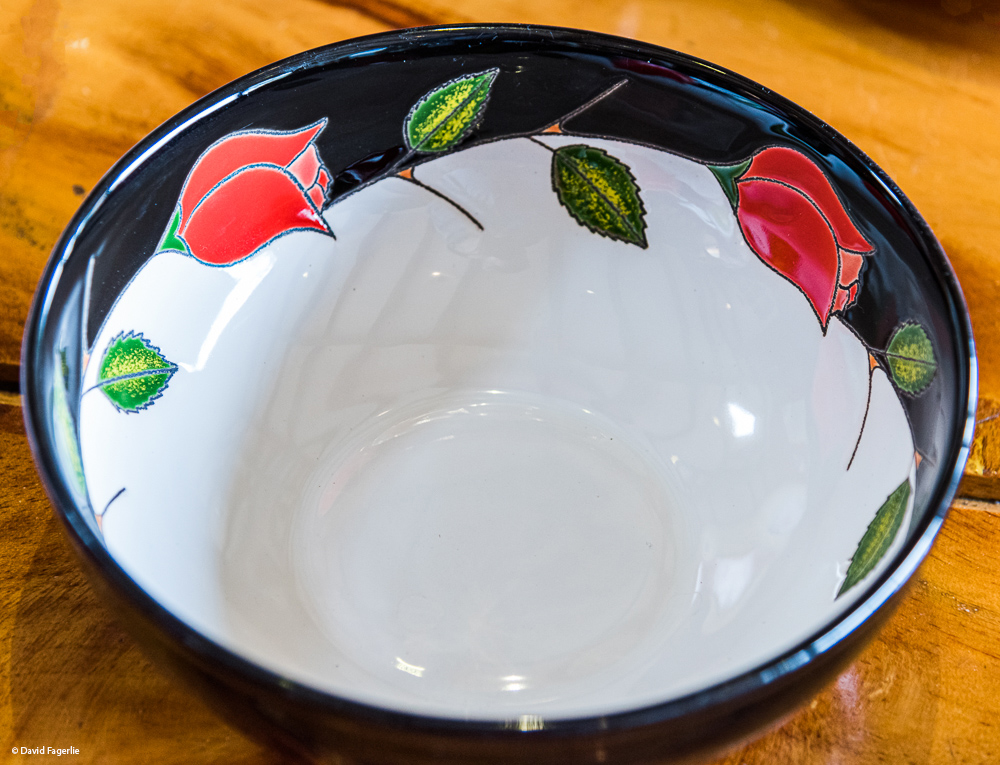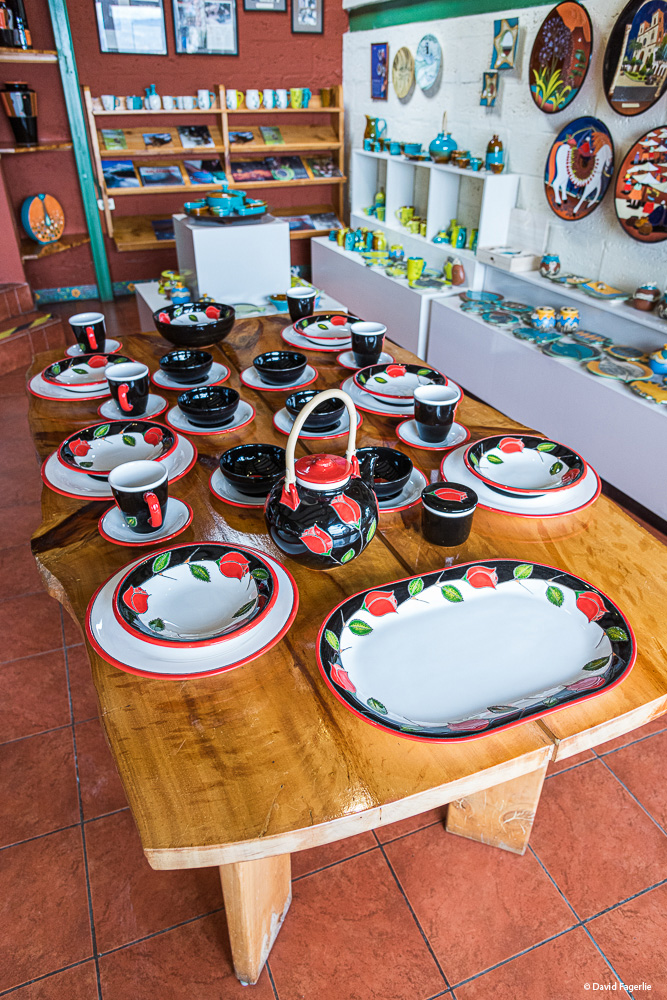 This large creation is at the University of Cuenca is located at the main entrance of the campus.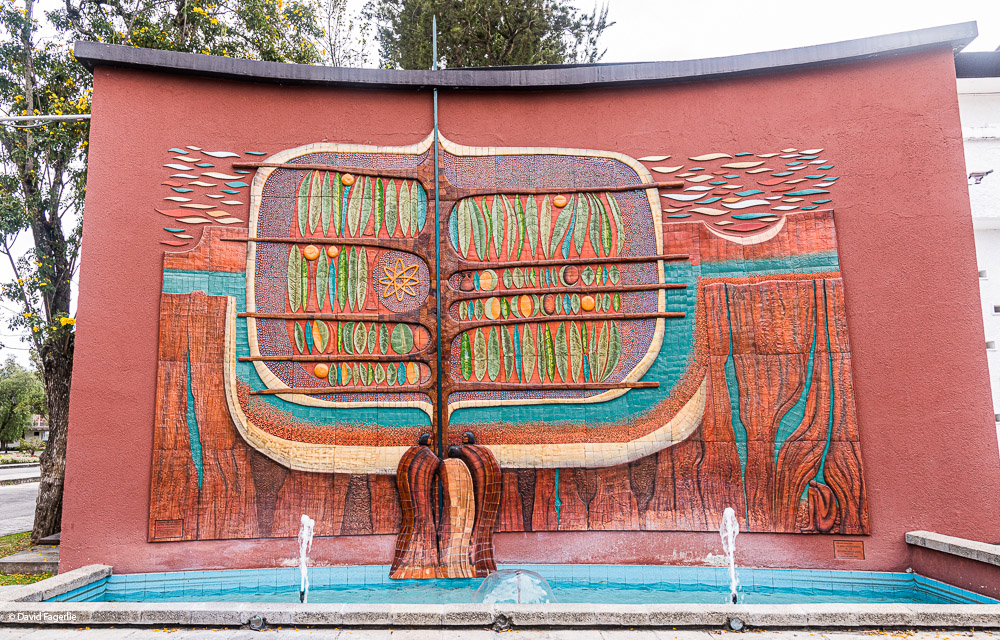 Artesa was associated with Vega until it spun off. You can see the similarities in design.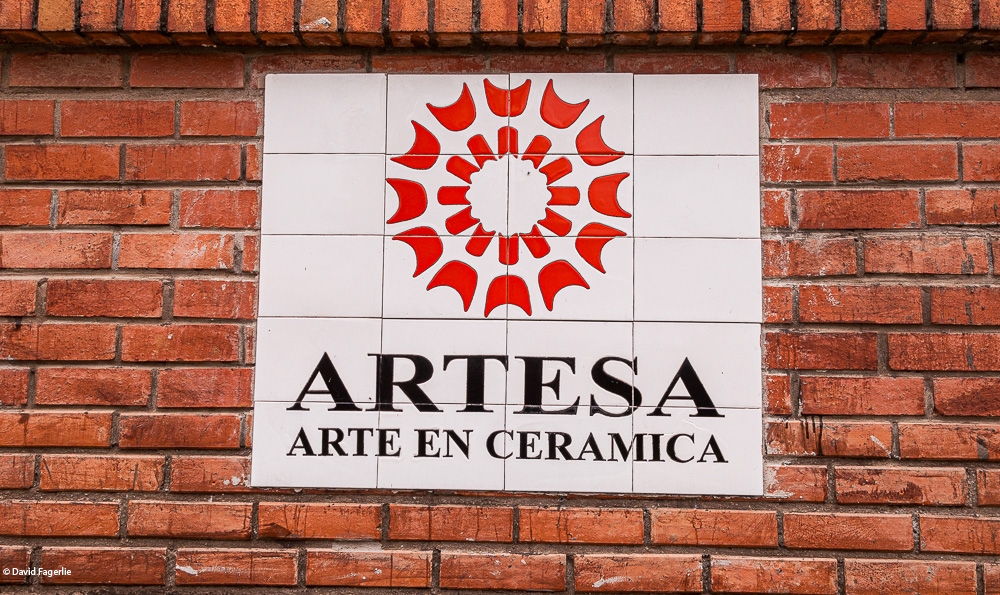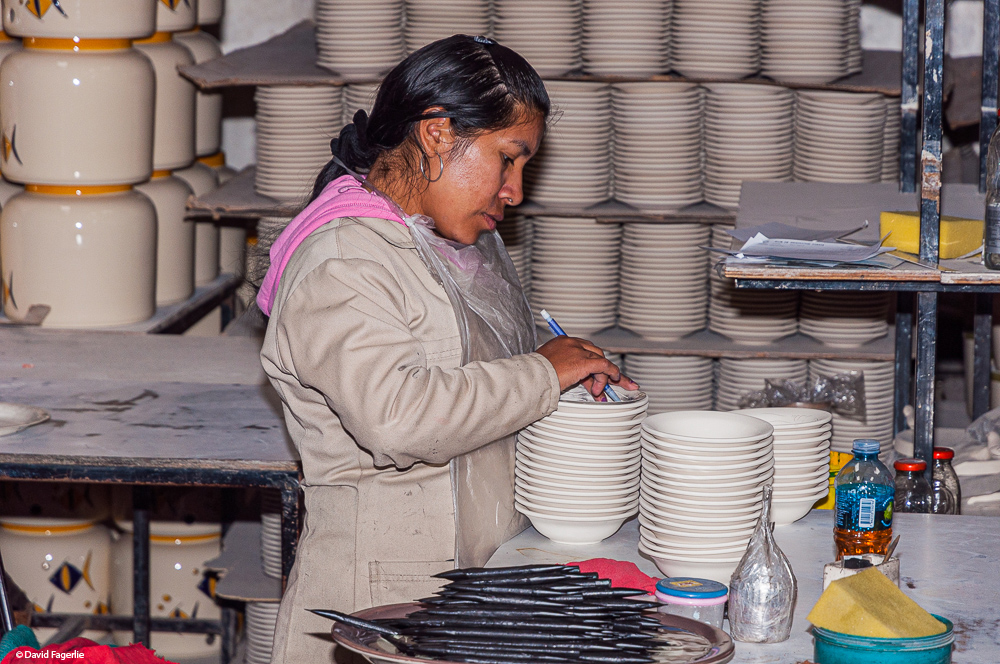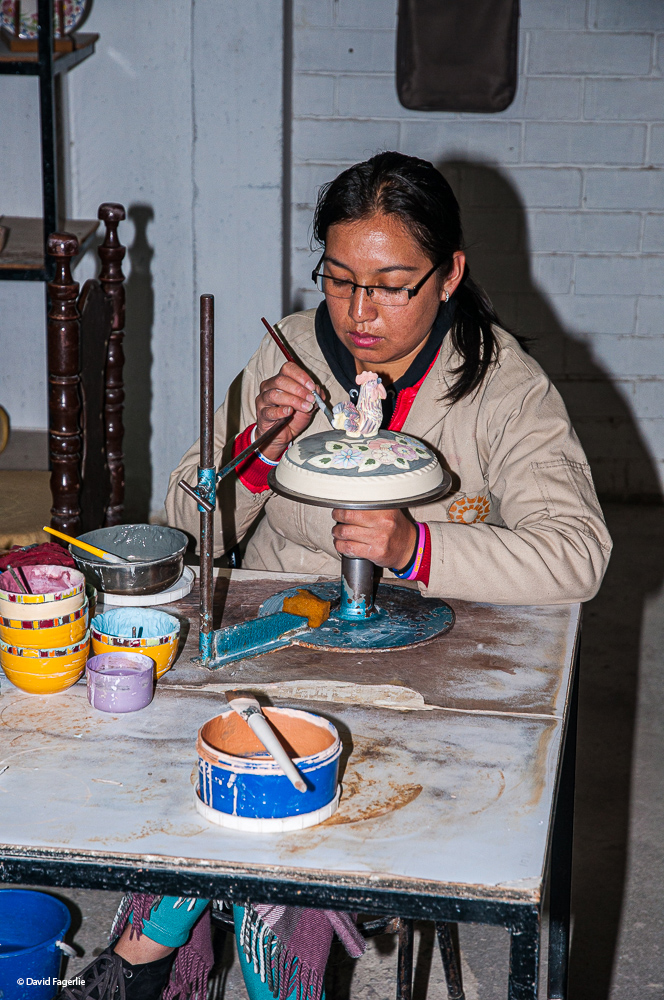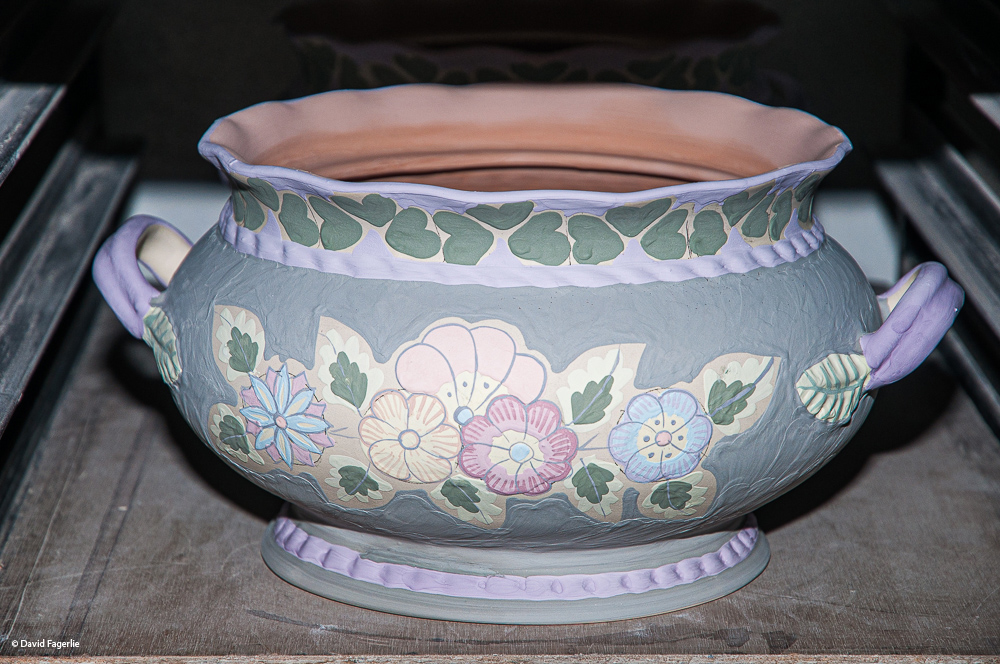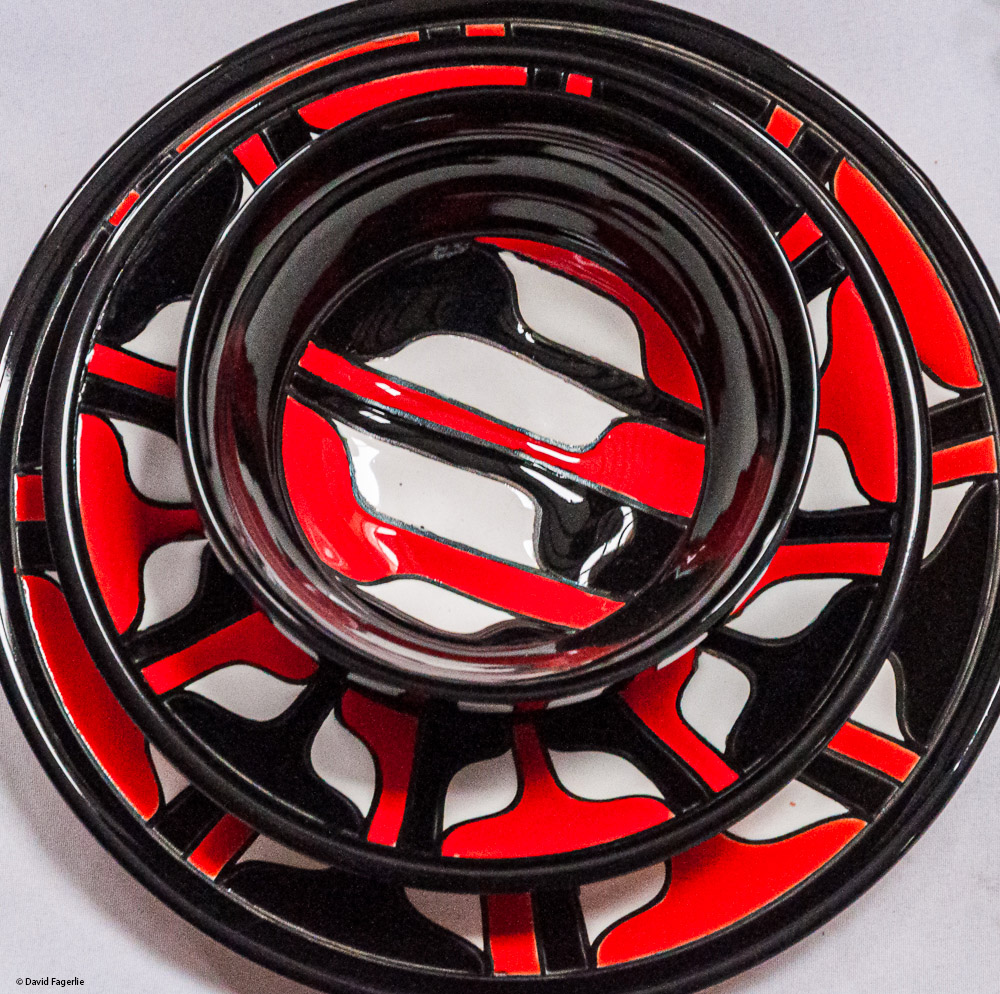 There is also a rich textile scene. The home pictured below belonged to a wealthy family on the north shore of the Tomebamba River when the house would have been on the very southern edge of the city. The family would have had a view of undeveloped land on the south side of the river. Today, the house is a textile museum mainly featuring clothing from indigenous groups as well as more contemporary styles.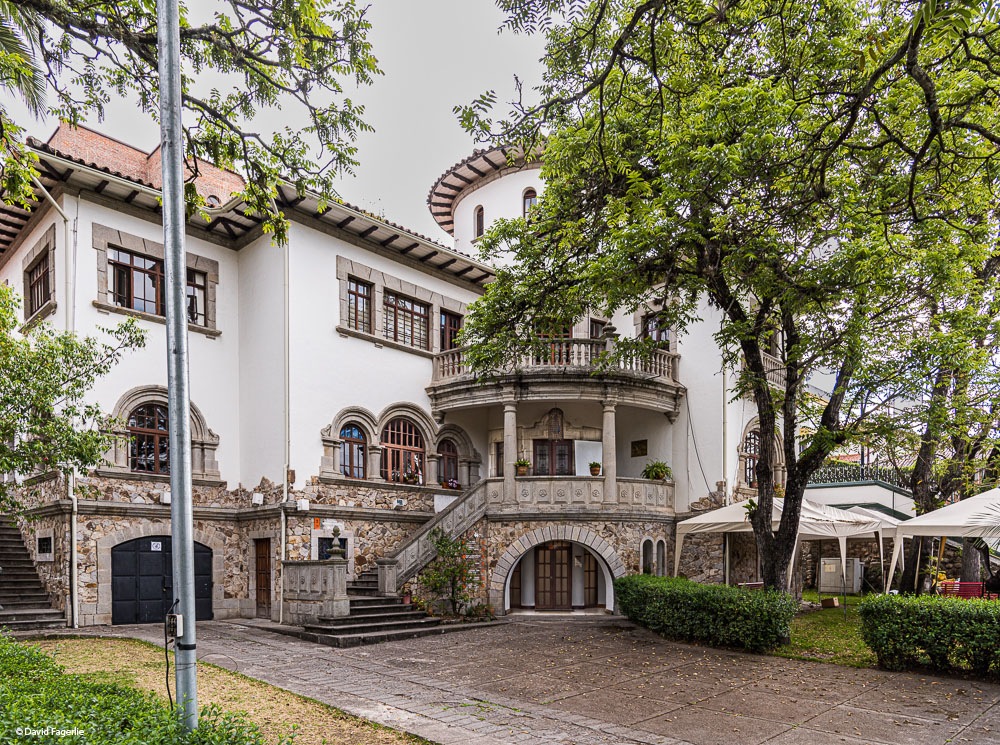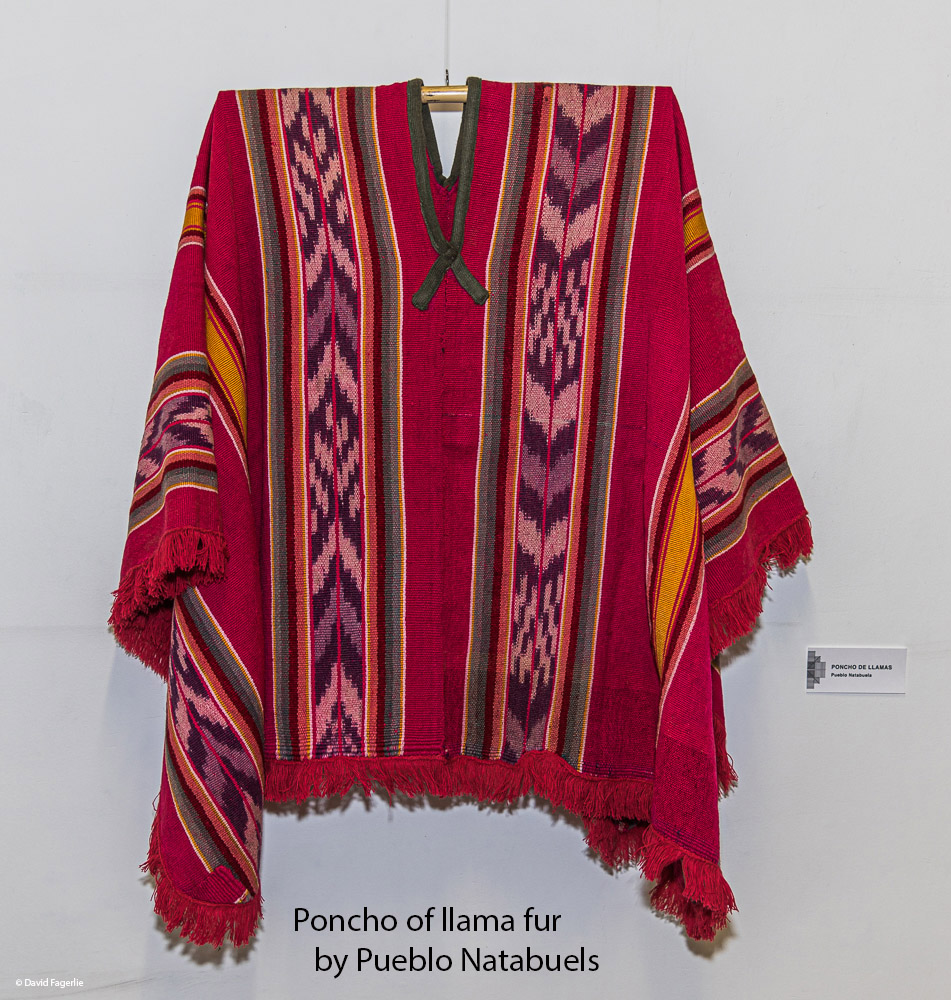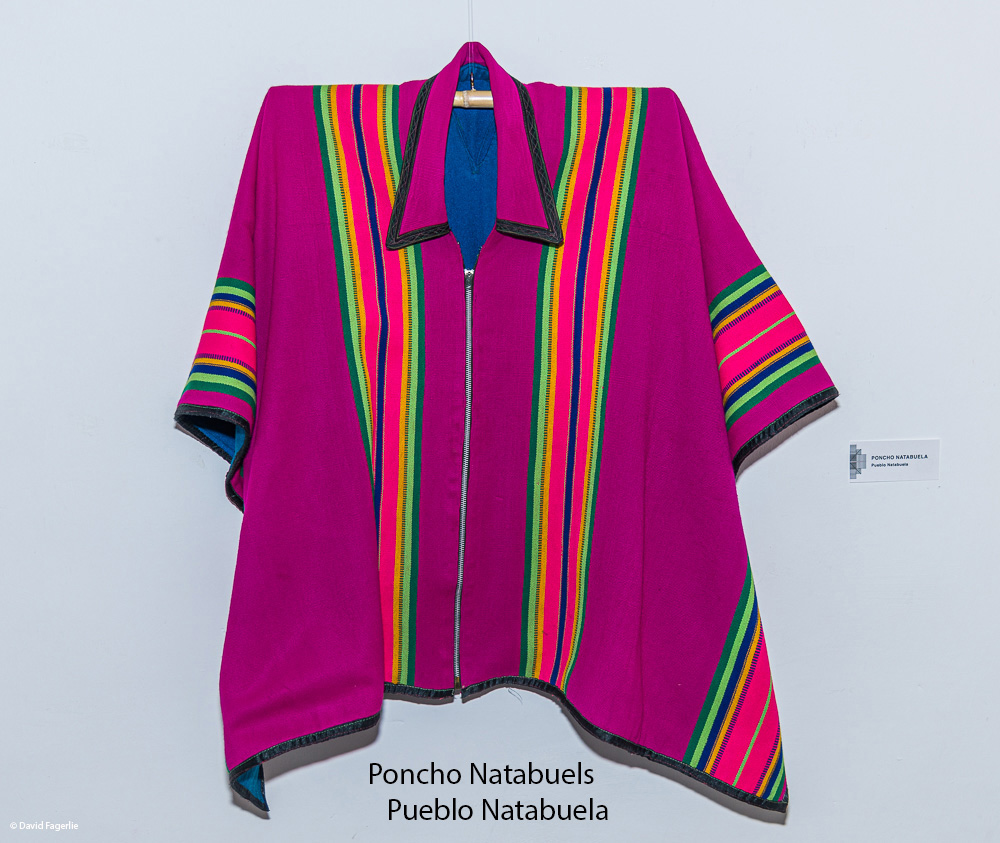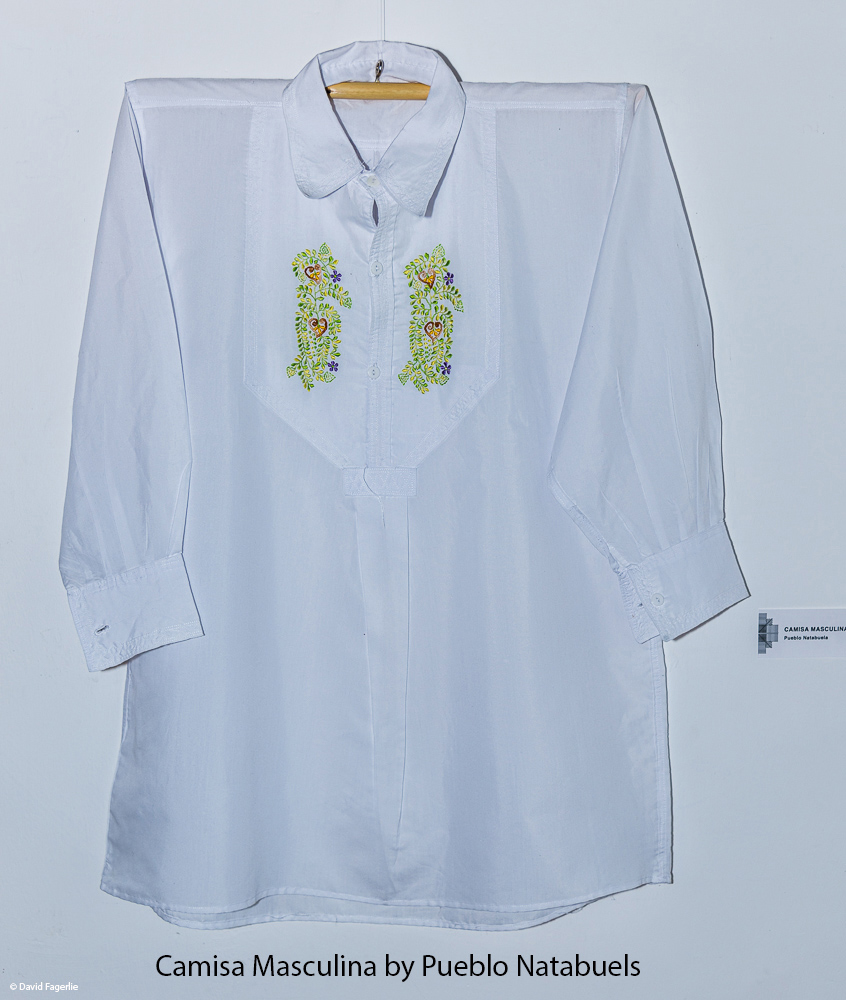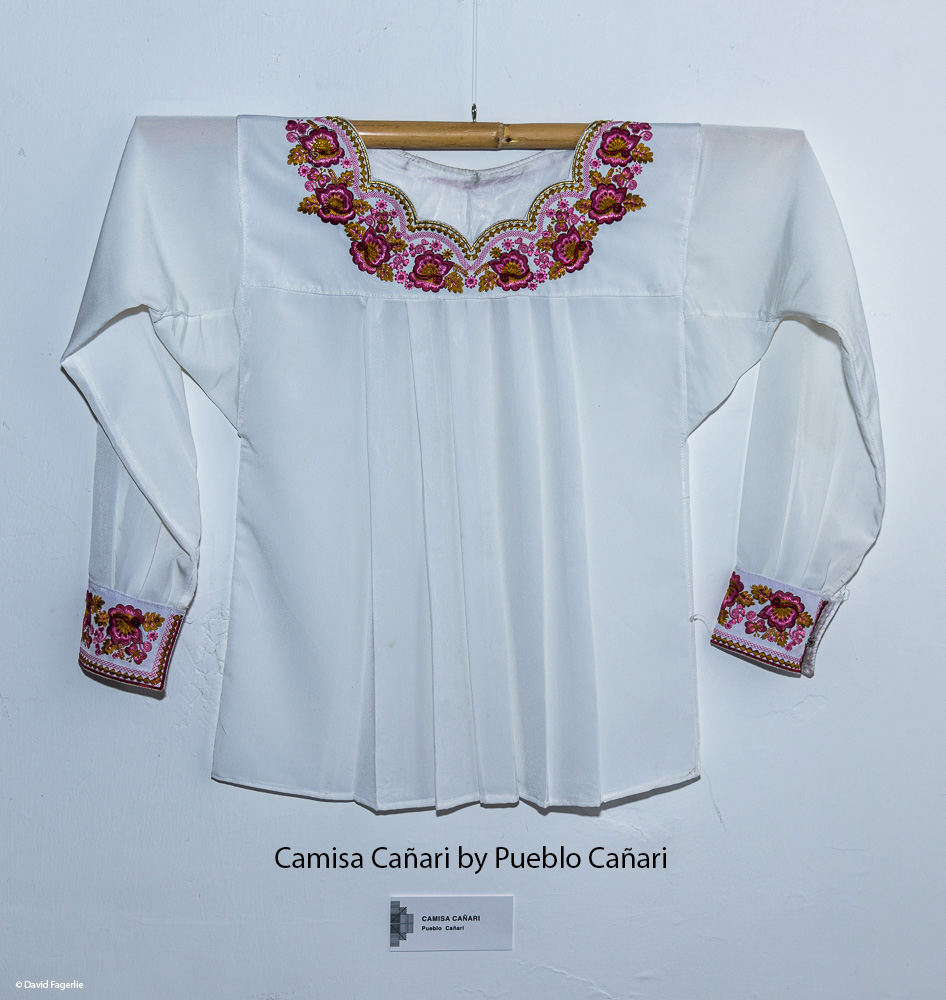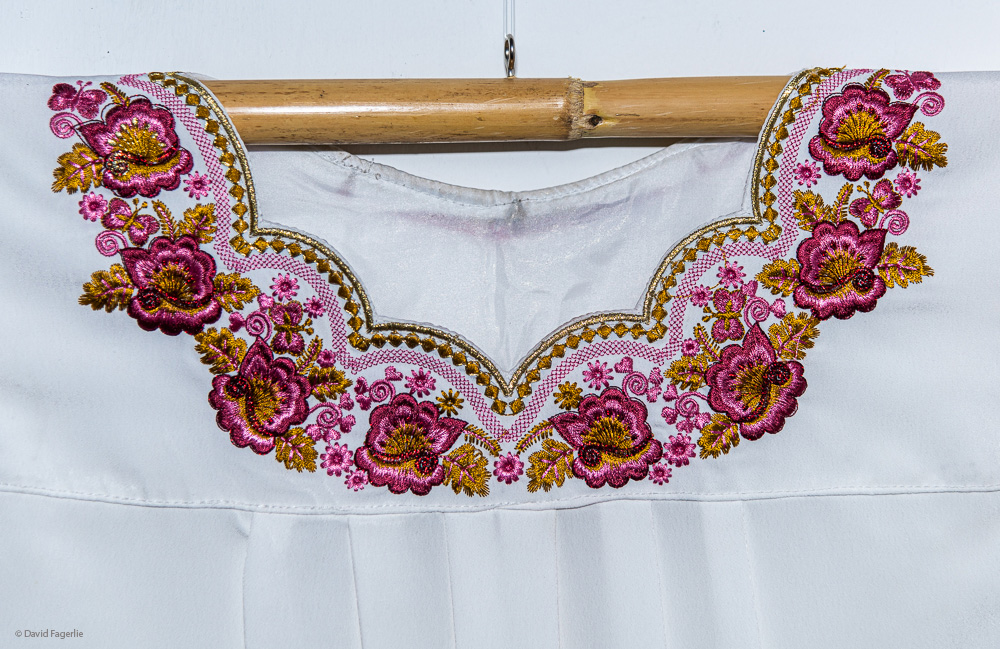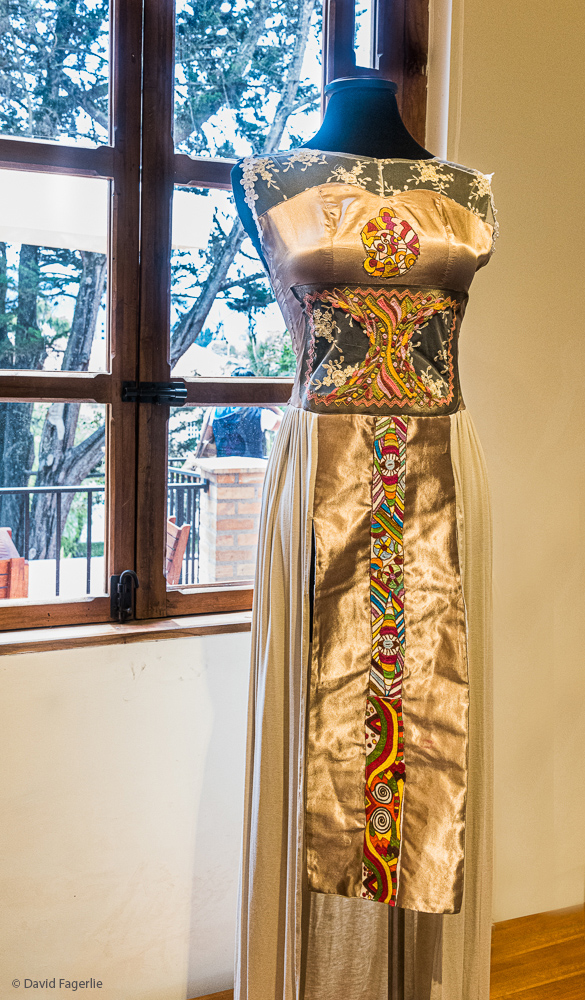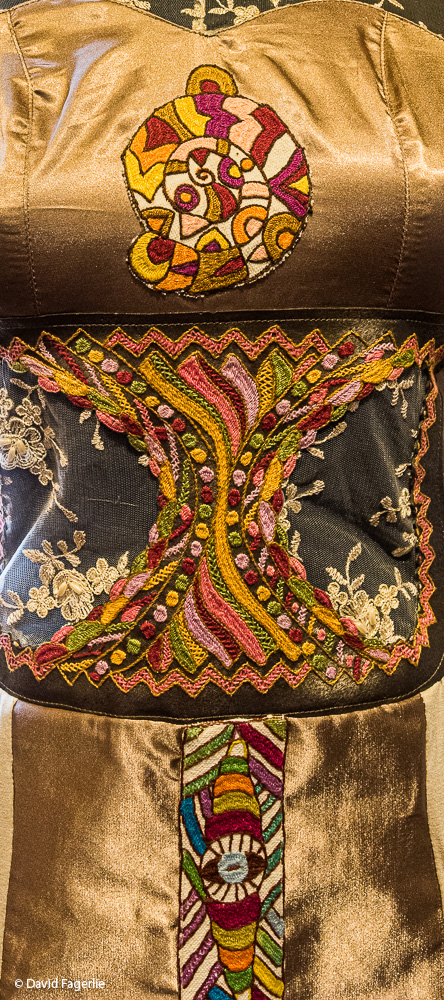 In an earlier chapter I mentioned chola women. Each year young women compete to be the Cuenca chola of the year. They attend events throughout the year. This celebration was an "expat appreciation day" in December 2015. Decorative clothing like this can cost more than $1,000 and sometimes much more, even double or triple that amount. I am guessing that this garment was much more; it was most likely paid for by the City of Cuenca.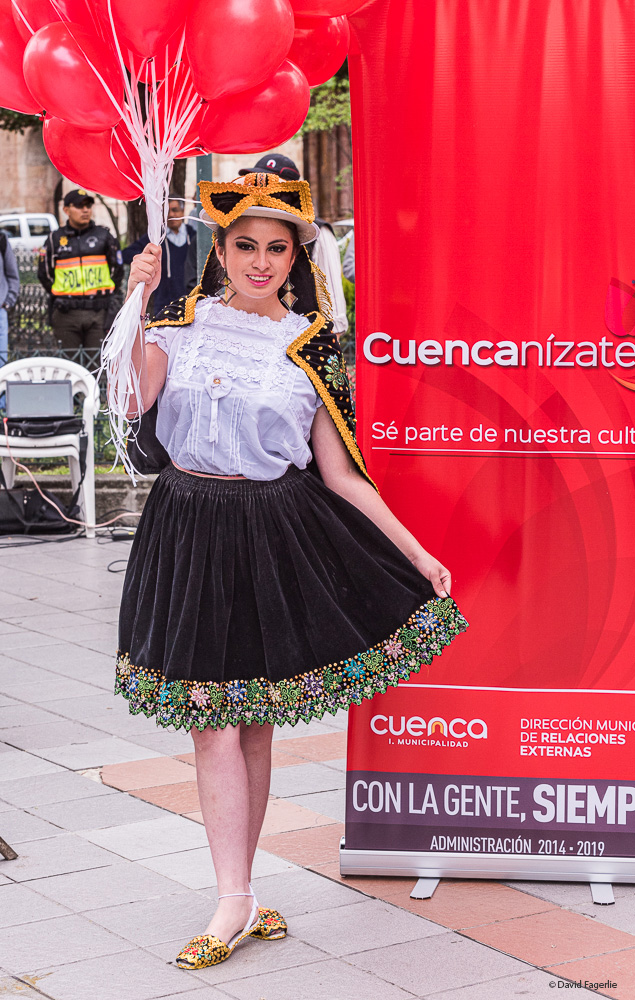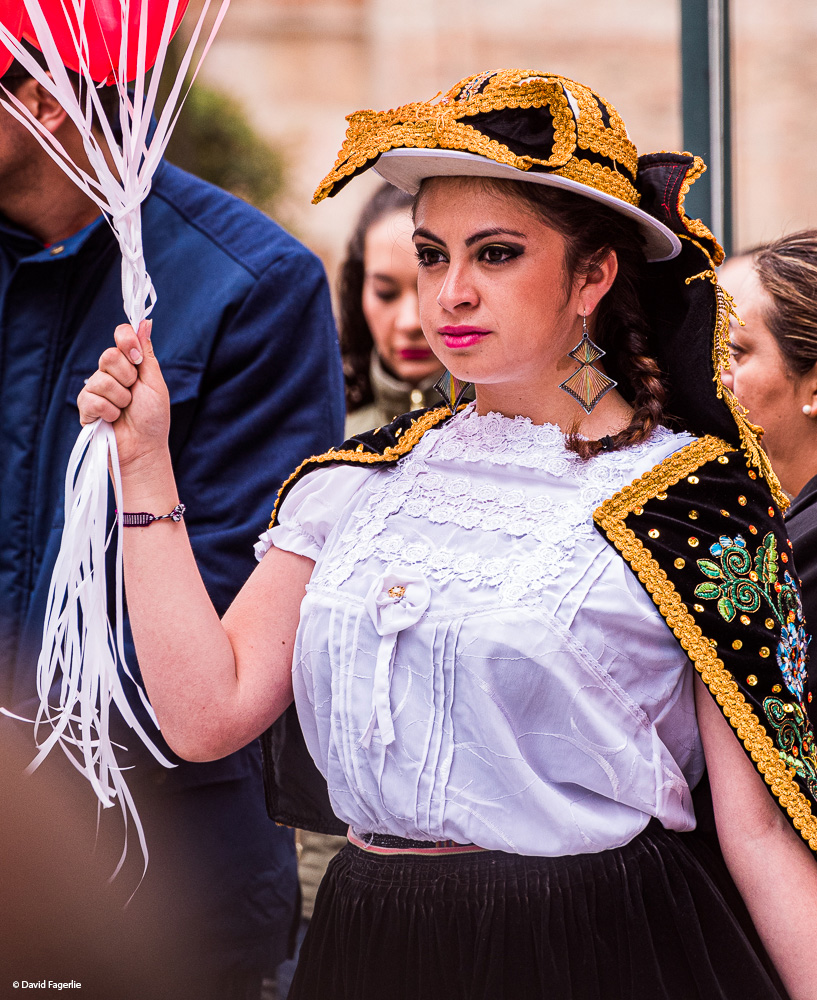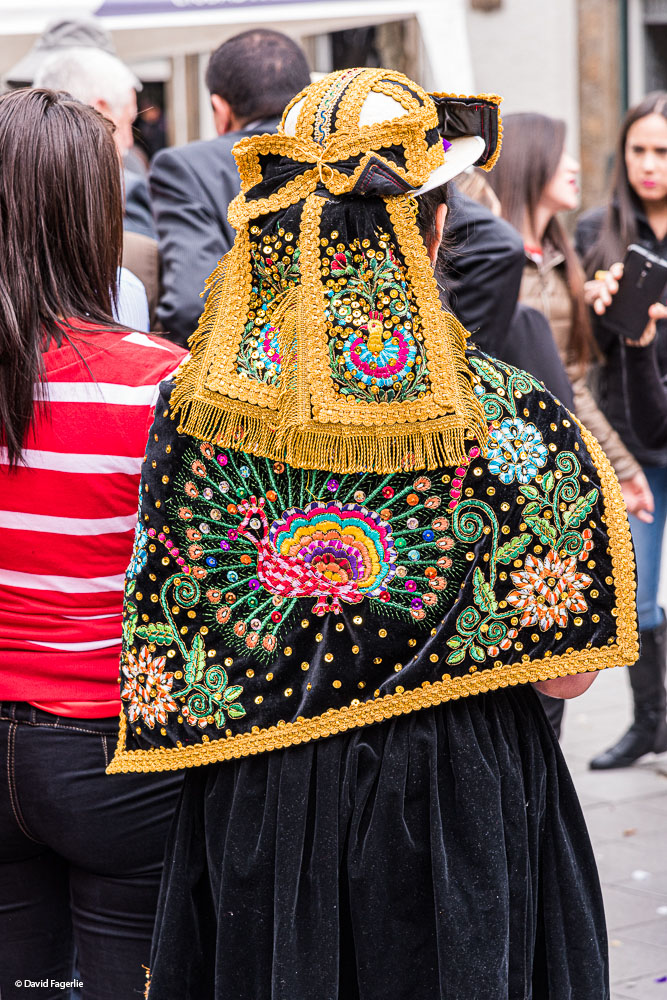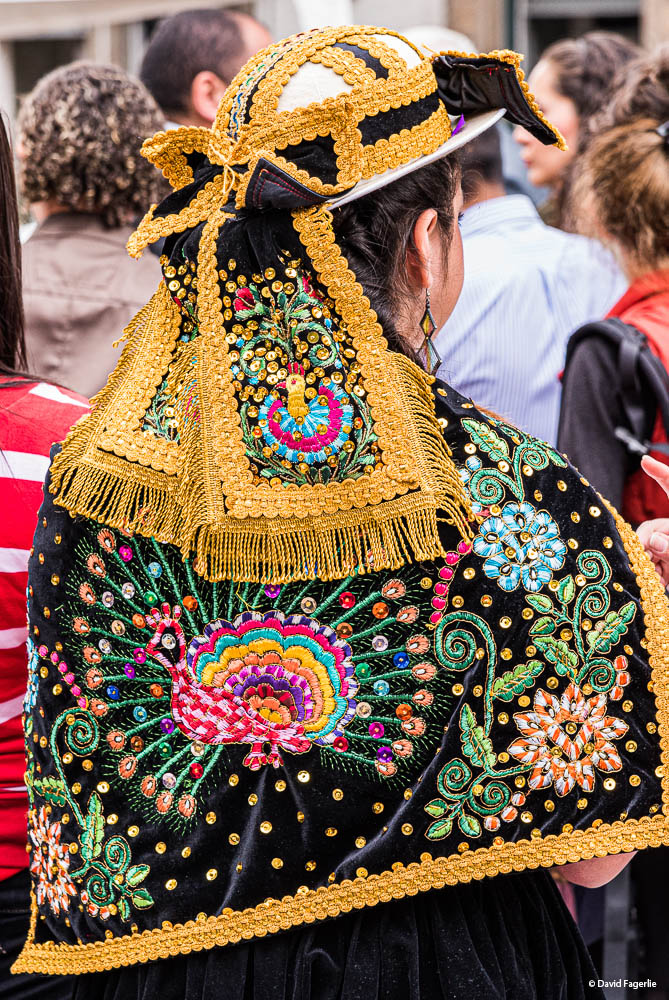 A table cloth at an event at San Francisco church.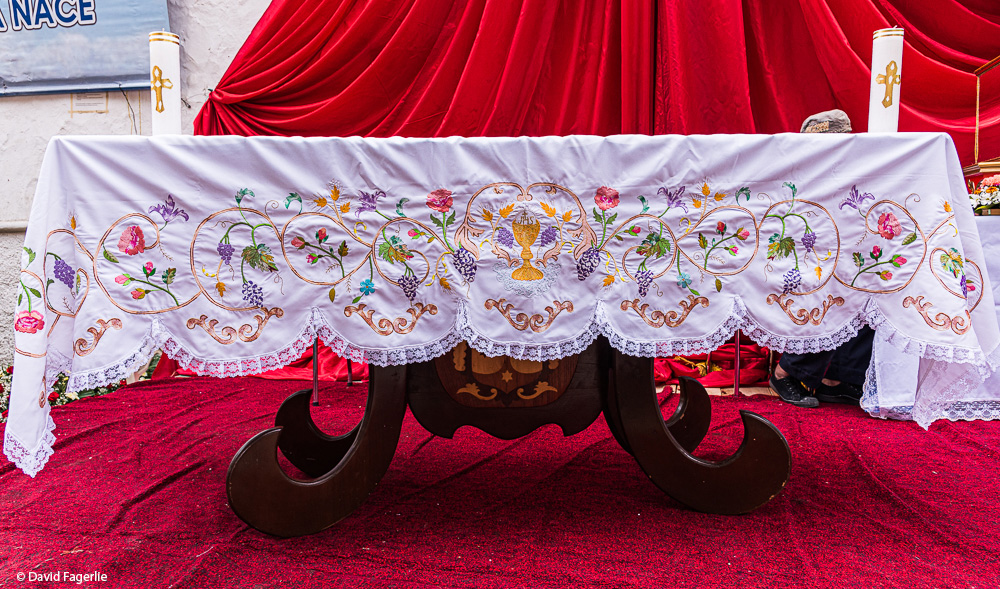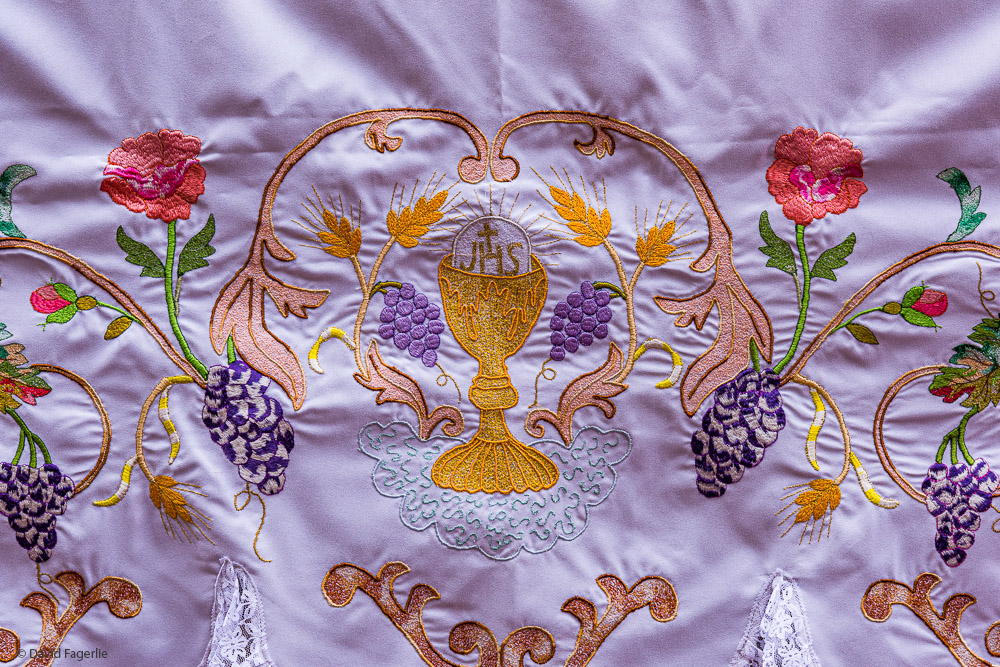 Street art.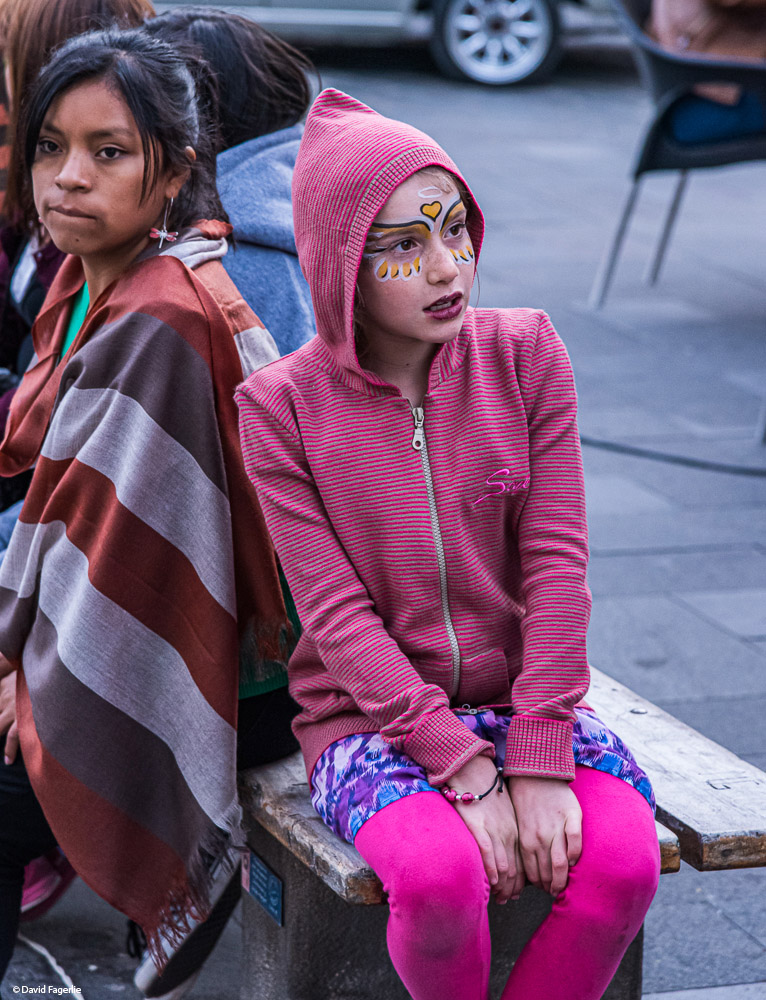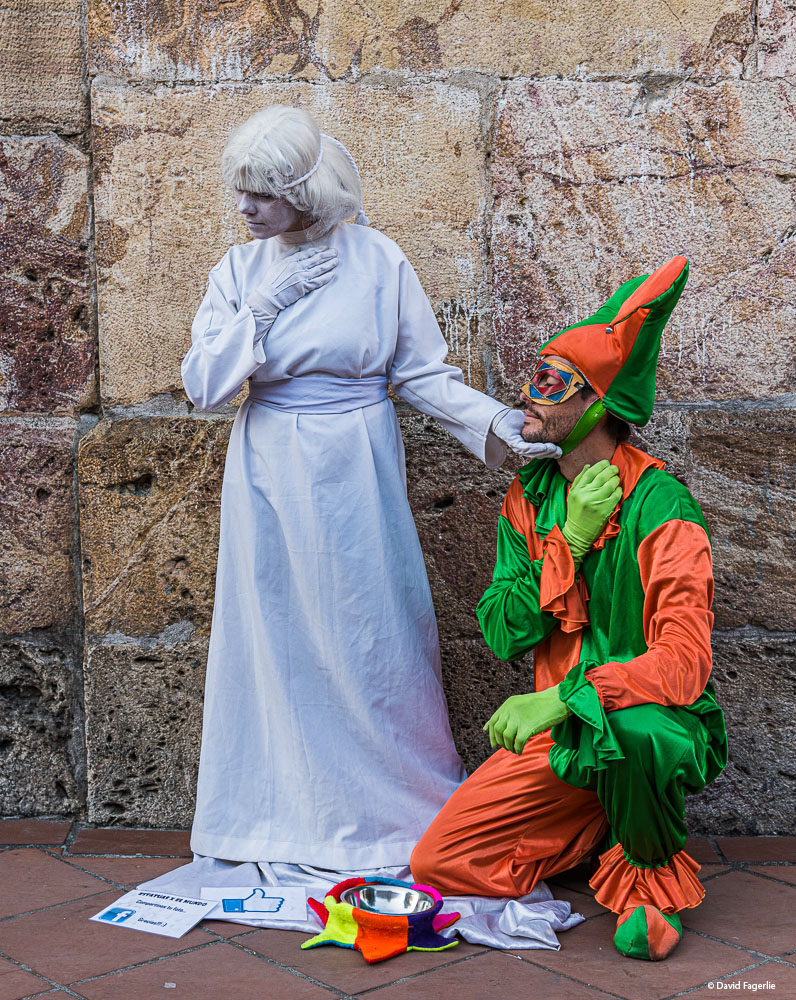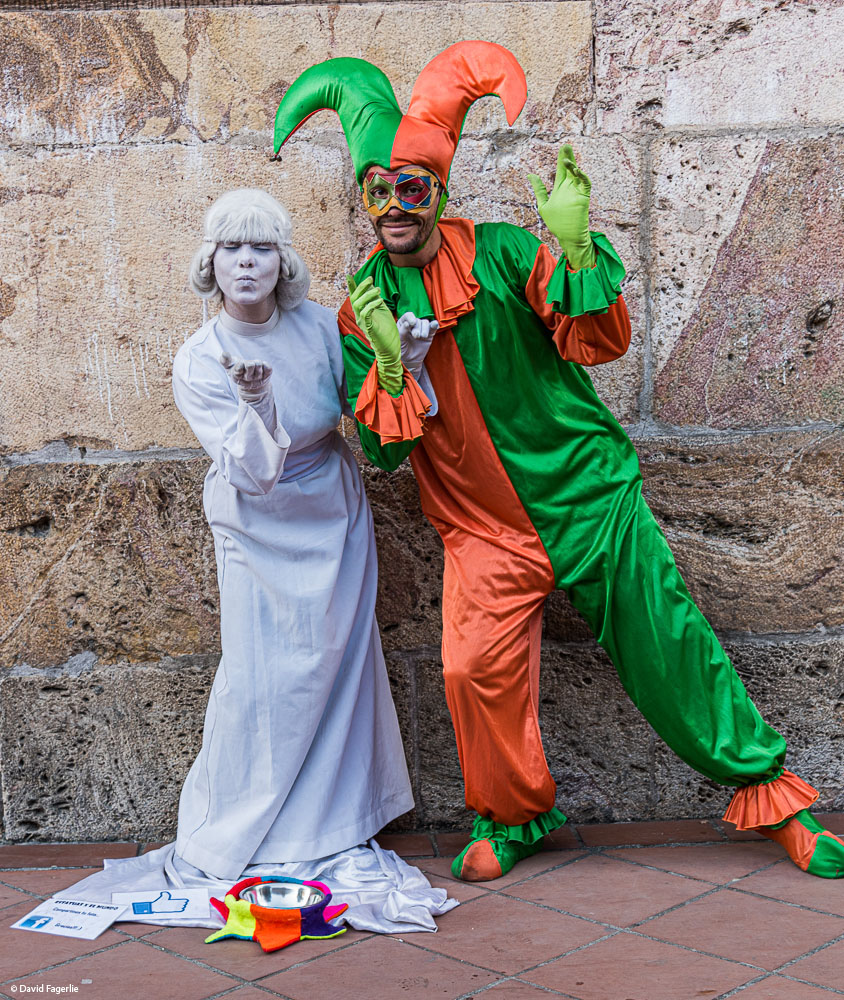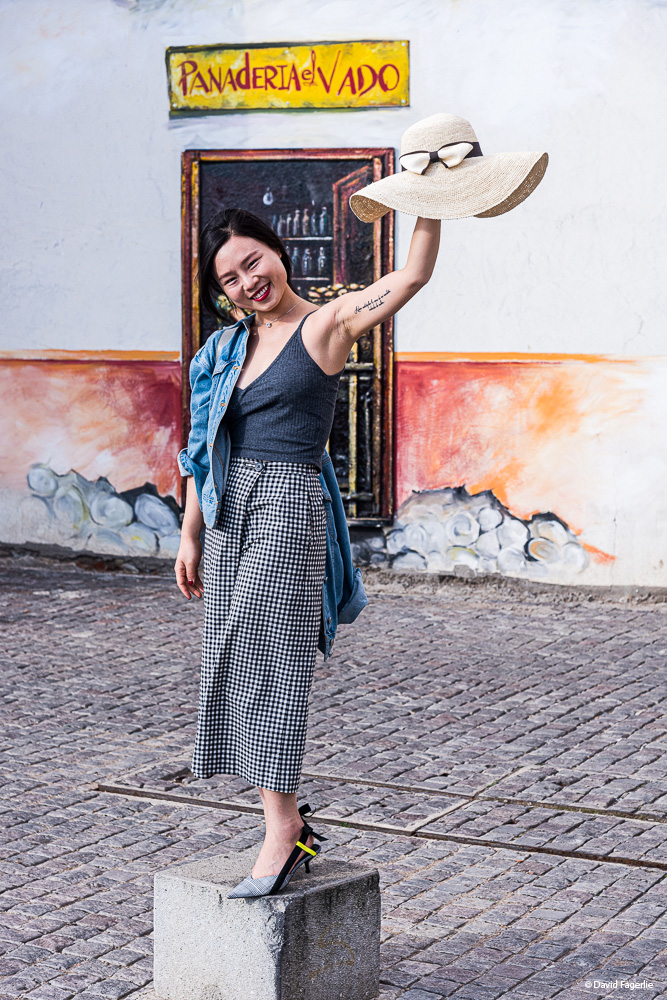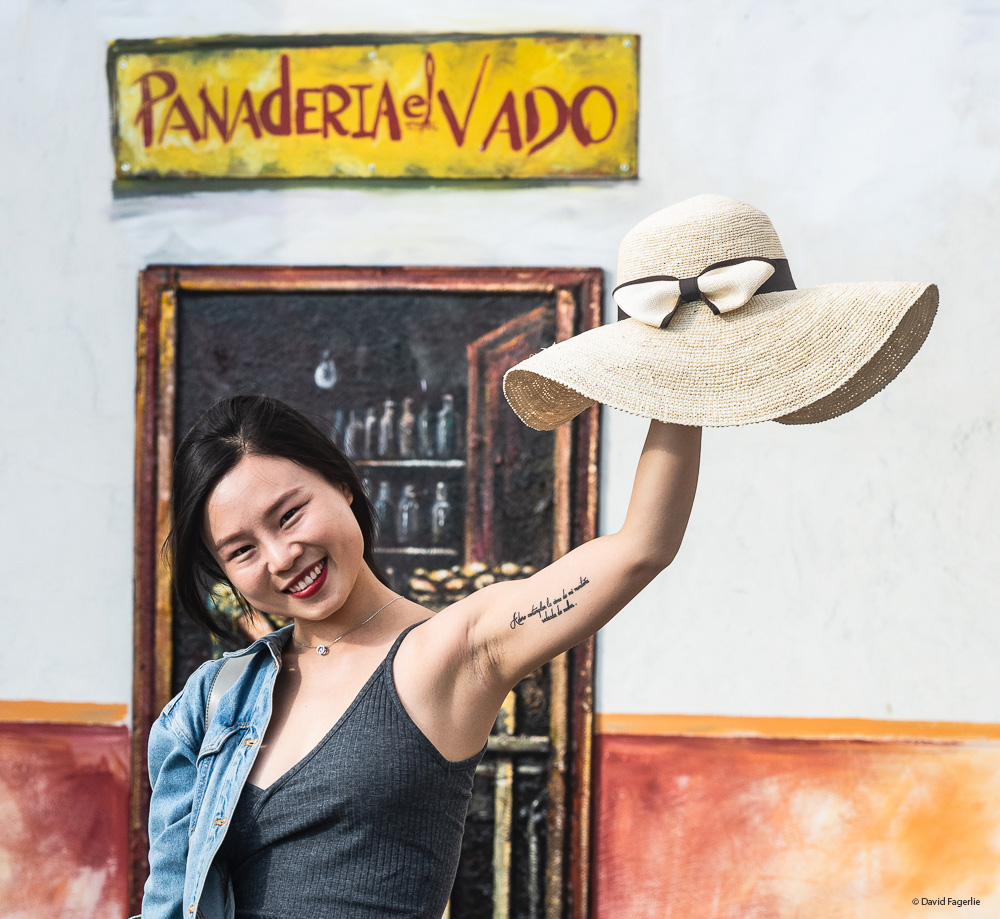 These buildings are on the inside edge of the wonderful La Plazoleta del Vado in El Centro. The outside edge offers a sweeping view if the mountains. Note the doorway and balcony of the building on the left.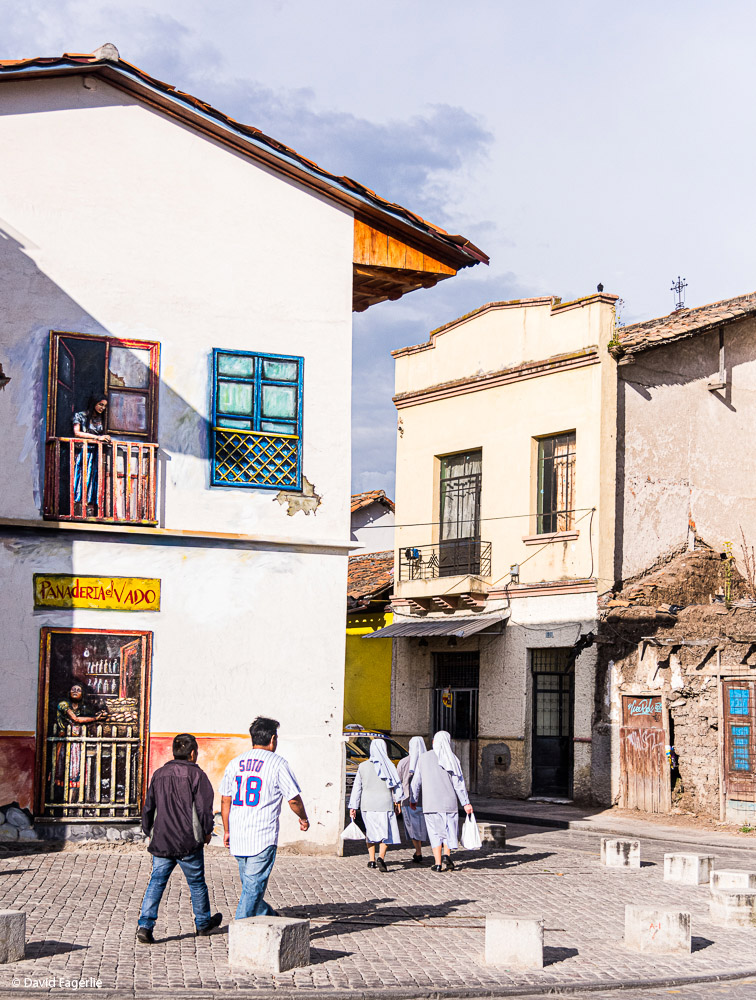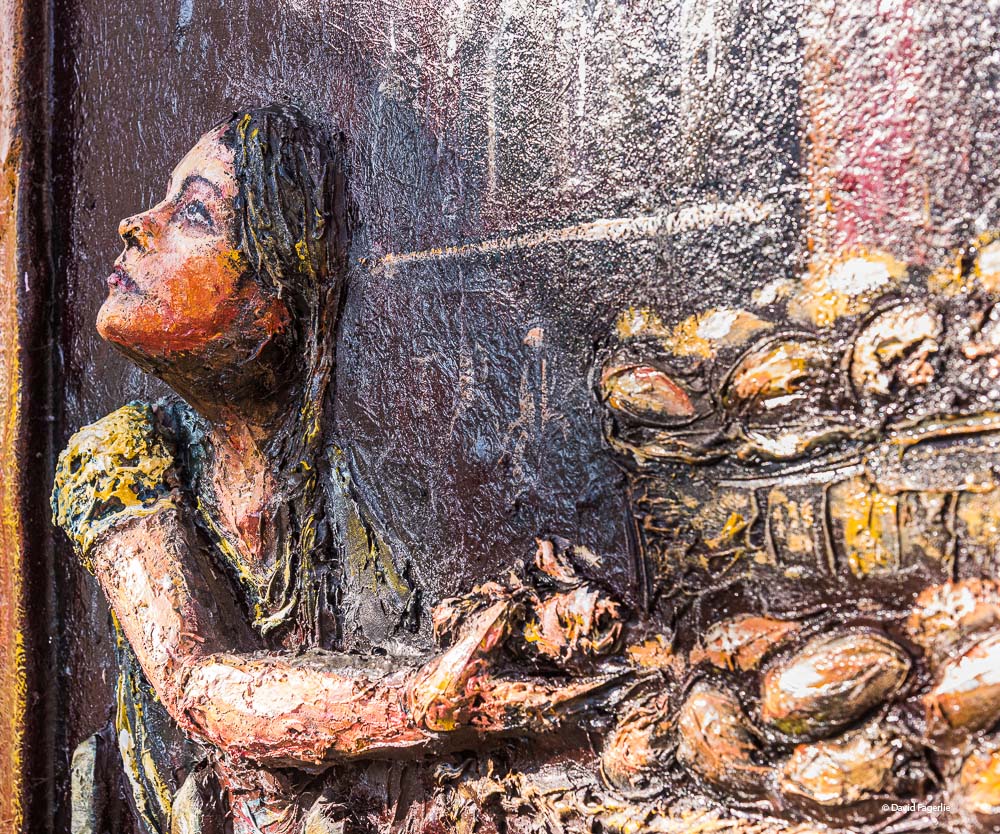 This statue of two chola women above a statue of Remingo Crespo Toral is very significant. First, a note about Ecuadorian names. "Remingo" is the man's first name. "Crespo" is the last name of his father and he probably dropped Toral on occasion. "Toral" is the last name of Remingo's mother. Many times on business cards or nameplates on office doors Toral might be shortened to T.
Remingo Crespo Toral was born on August 4, 1860. He was a Cuencano writer and public figure who became prominent throughout Ecuador, especially as a poet. He held many public positions such as deputy of the Province of Azuay, rector of the University of Cuenca, a position he held until his death in 1939, consultant lawyer for Ecuador in Madrid and more. His home in Cuenca is now a museum. Writers are revered in Ecuador and celebrated in Cuenca.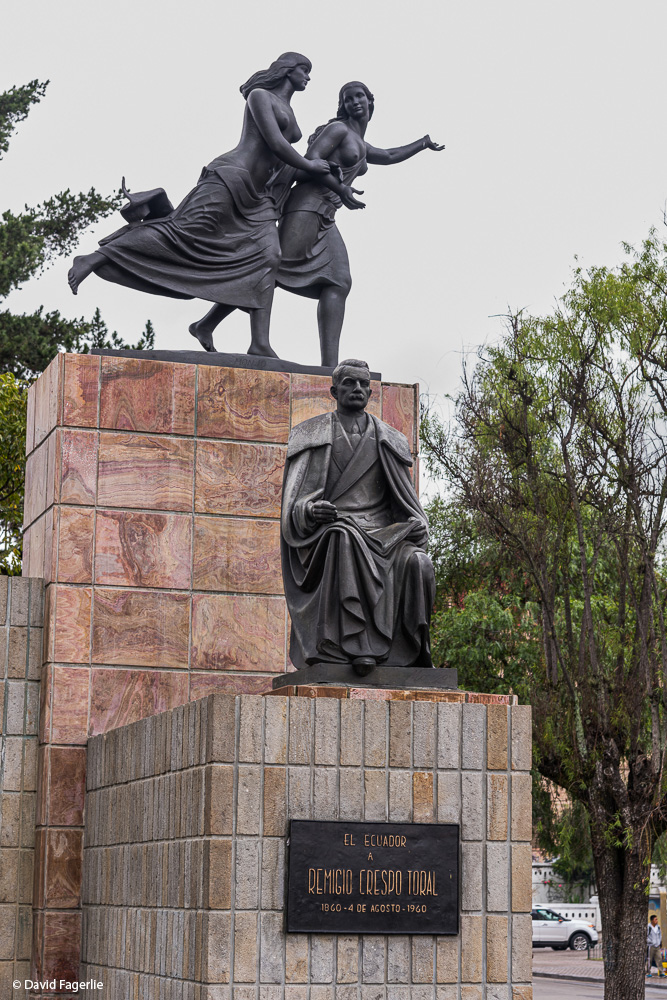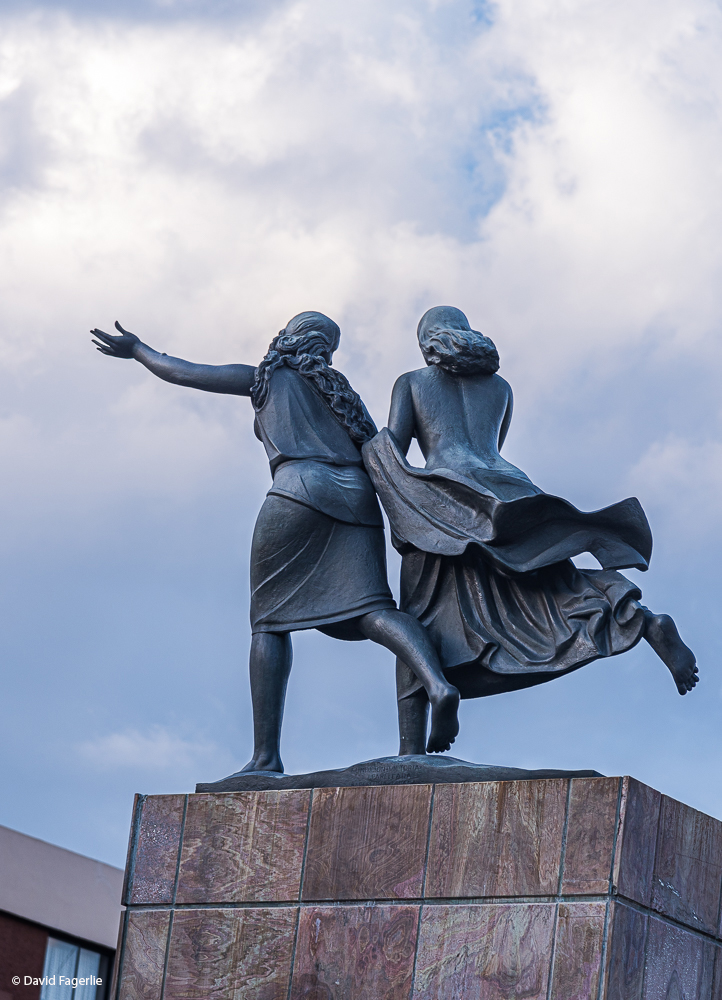 Contemporary art, in an office and elsewhere.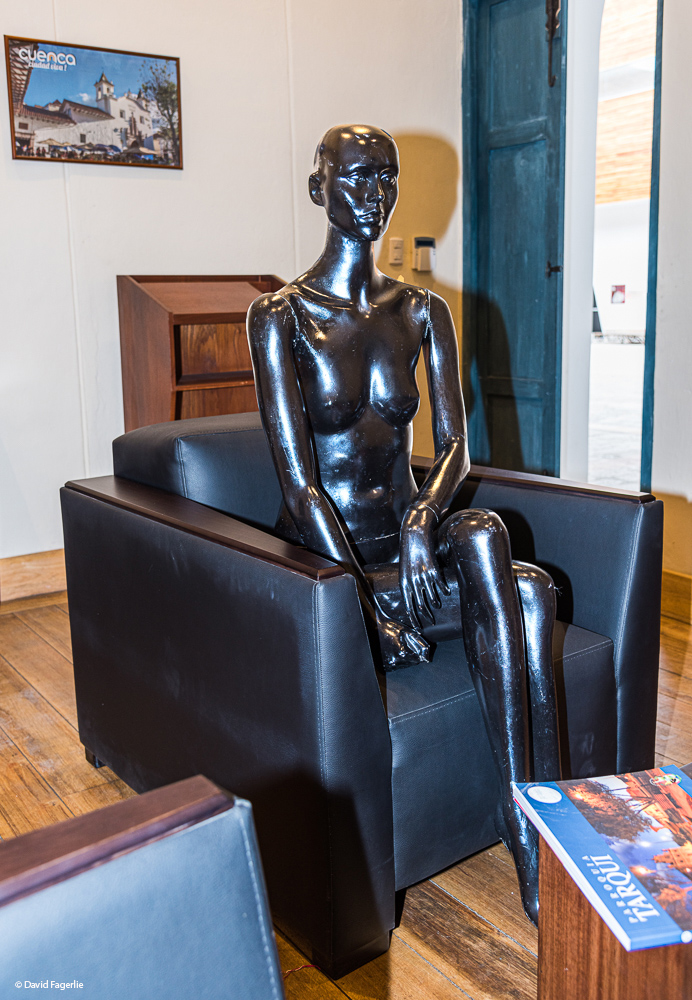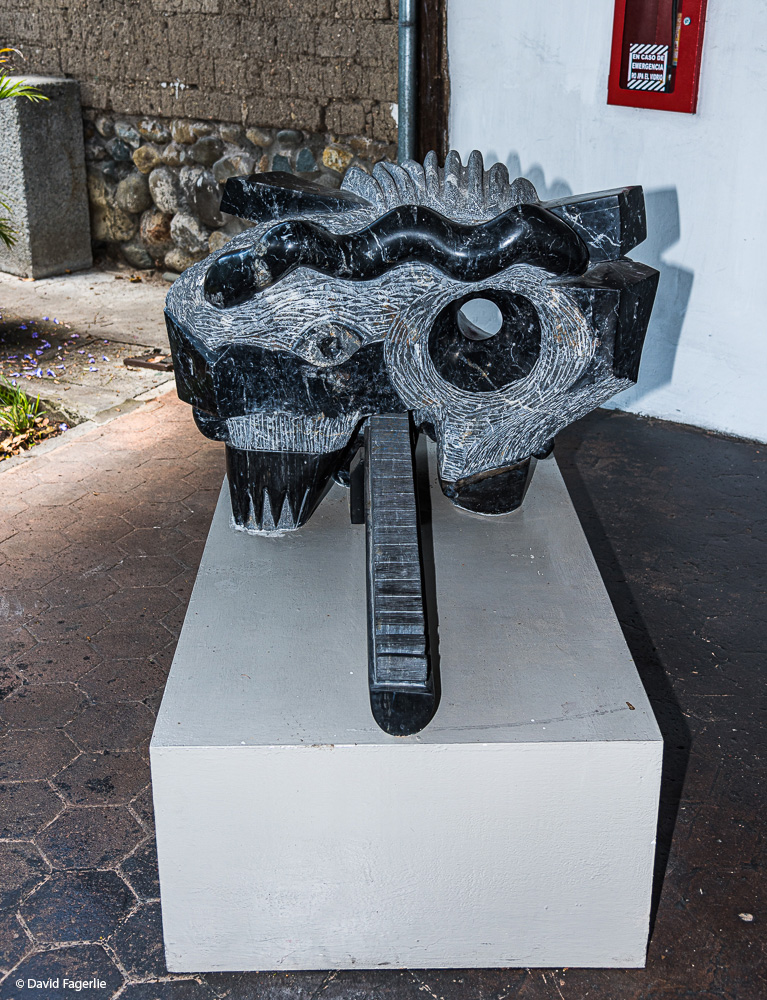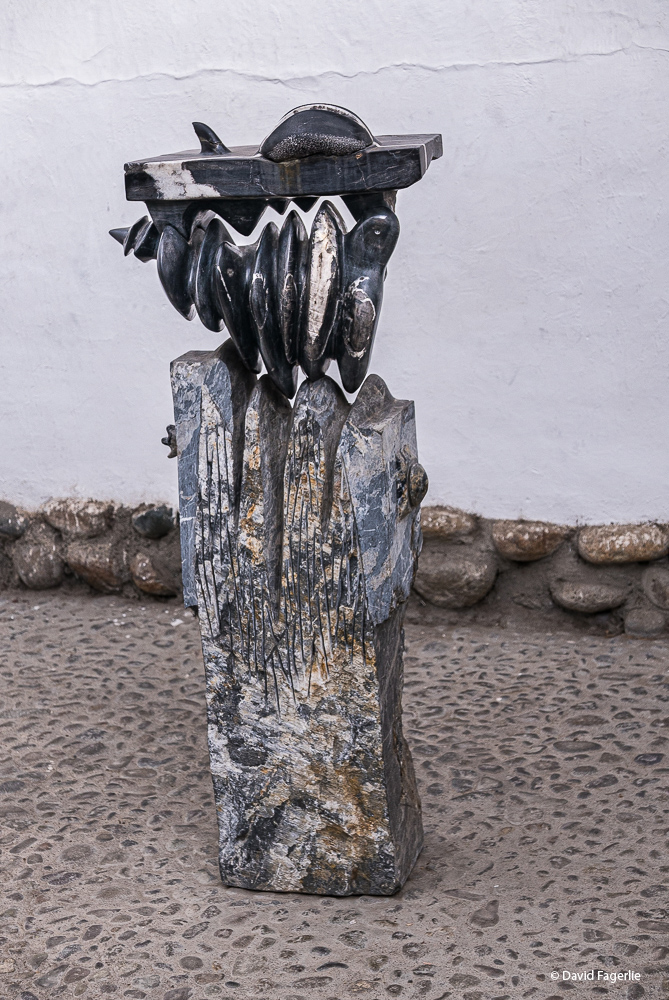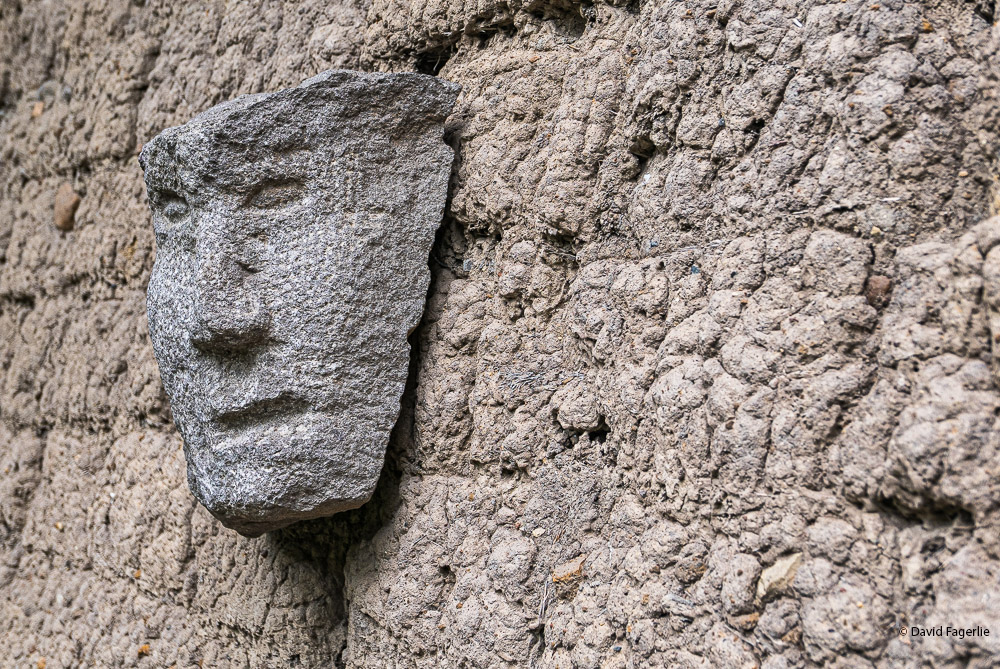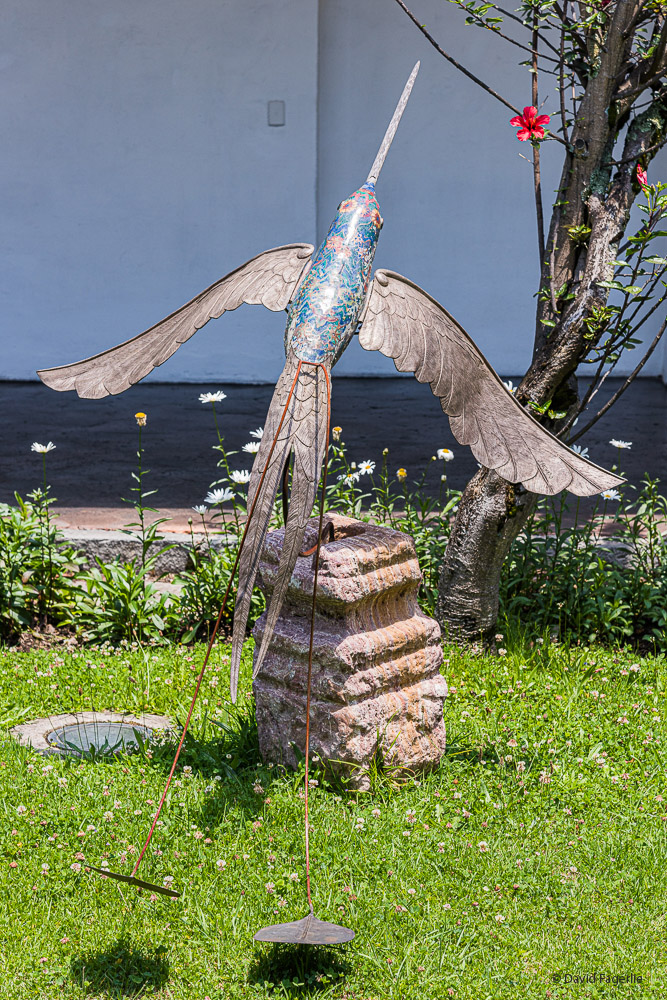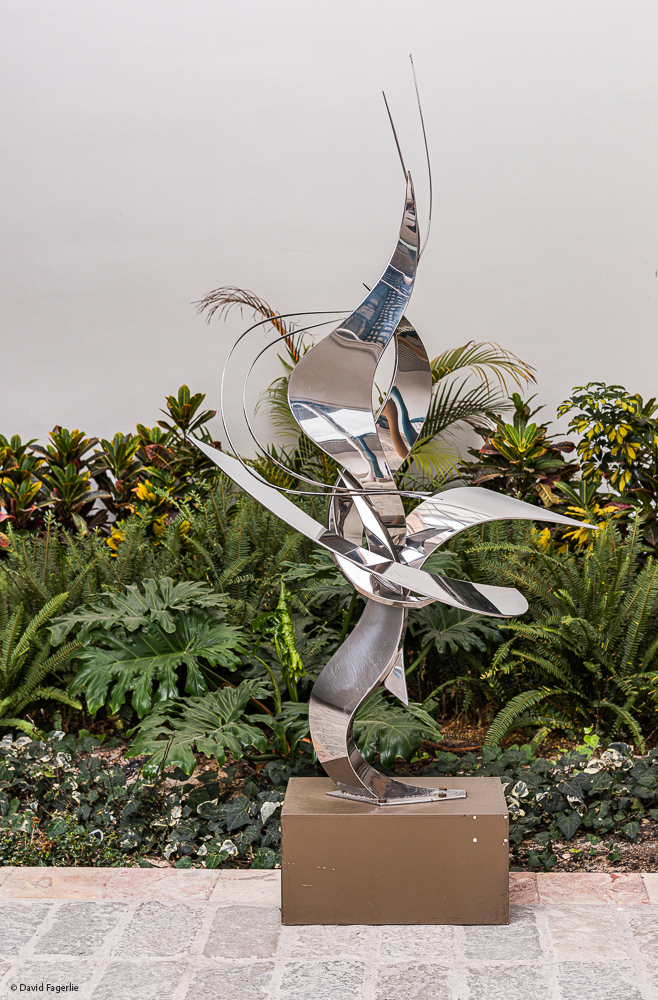 Here are photos of a statue in La Plazoleta del Vado. It has to be one of the most popular sculptures in Cuenca? There are always people around it. It is a depiction of an attempt by boys to climb a greased pole, a popular activity in Ecuador. To the family's horror, the top climber is getting his pants pulled down in the process.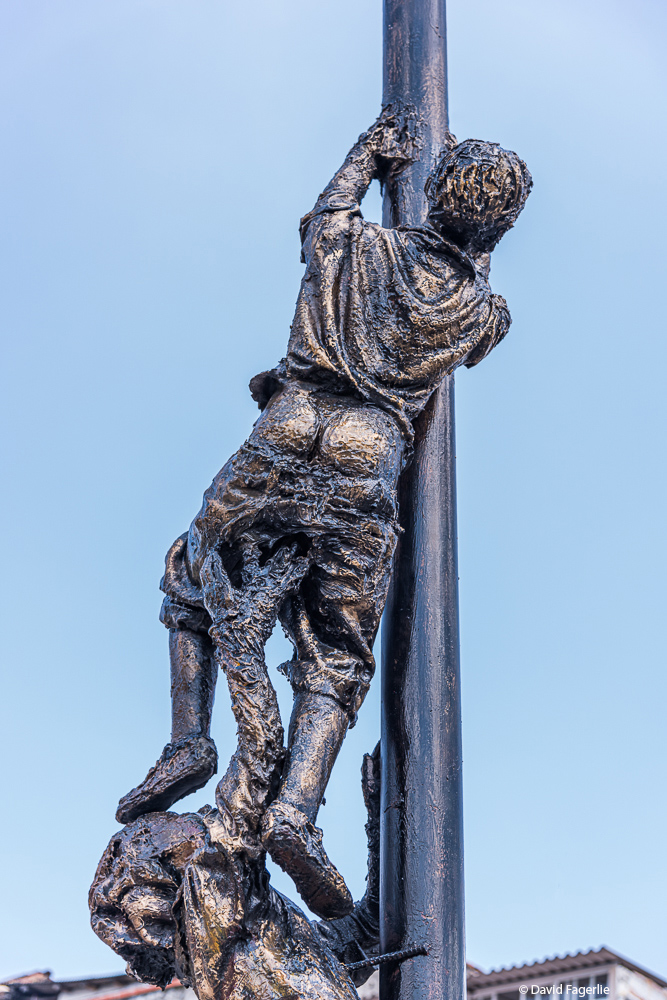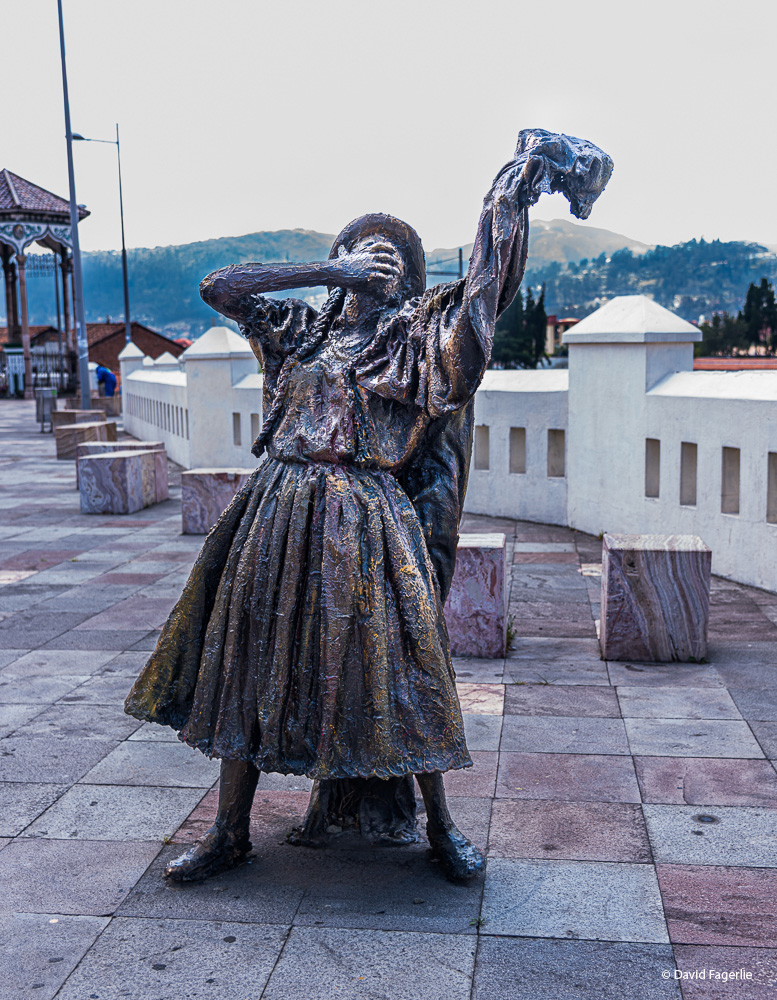 We enjoyed this temporary installation by Miguel Illescas. He has a studio in Cuenca. It is quite the place.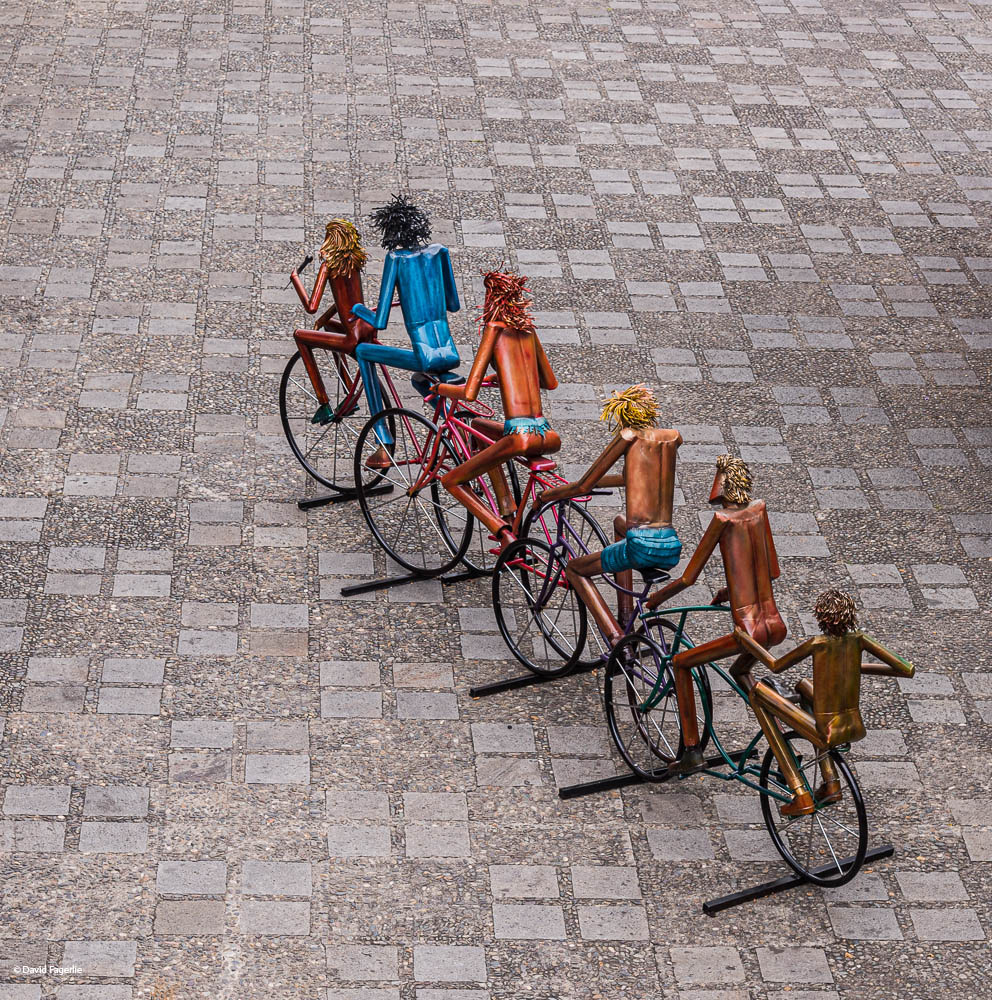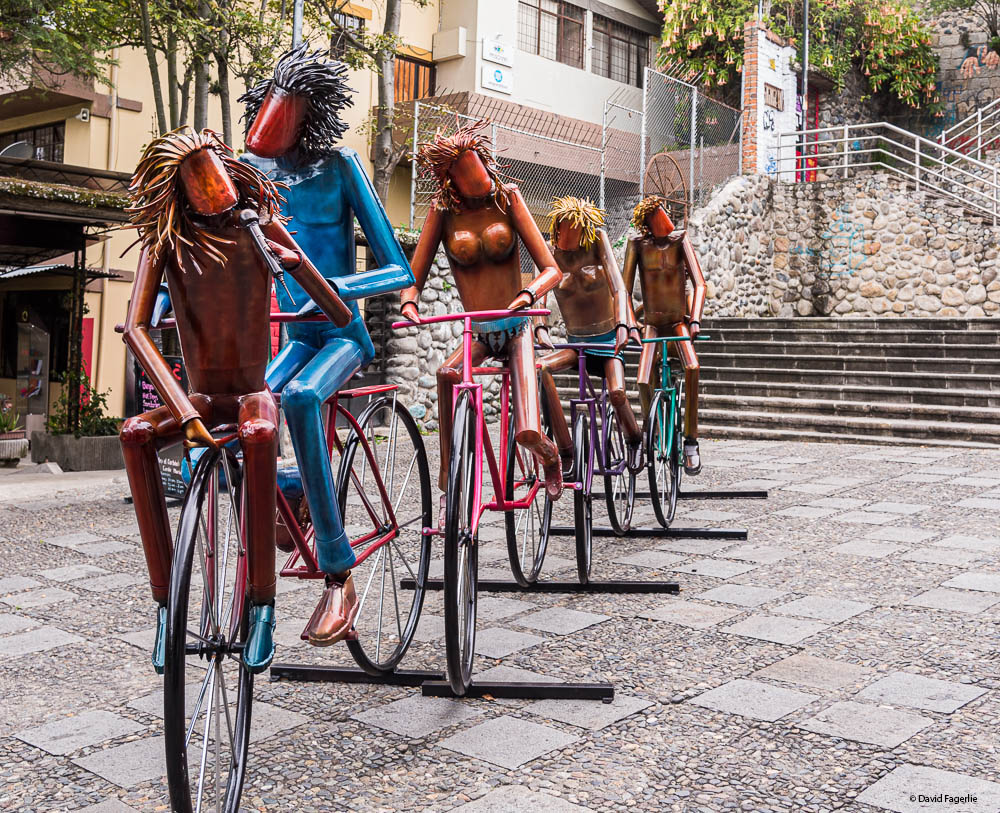 You can see the images of this chapter in higher resolution by clicking HERE.
Next week we continue our art theme with a look at some of the murals around the city. The pandemic is gaining strength again. Please take care.