Ecuador – Part 8: Cuenca
Chapter 11: Prohibido
El Prohibido Cultural Center, in an adobe building that is over 200 years old, is located in the same square that the greased pole sculpture resides. It is primarily dedicated to the works of artist Eduardo Moscoso. Spanish Wikipedia writes that the center is "dedicated to the support and dissemination of all alternative cultural manifestations in their different genres of expression: music, theater, painting, sculpture, video art, etc. It was not officially inaugurated; but, the museum opened its doors in 1996 due to the need of the artist Eduardo Moscoso to be able to freely express his works."
Moscoso writes that, "at the time, Cuenca society was characterized by its conservative character and Moscoso was constantly under attack, as his art centered around themes of sexuality, death, and fetishisms, among others - controversial issues that people as a whole were not willing to accept. For this reason, Eduardo Moscoso decided not to exhibit his works of art in the city museums. He began the search for a place where he could exhibit his art free from the prohibitions established by social norms of the day. At present, his works have achieved greater acceptance in the city, which has given way to new artists who identify with his art. Spanish Wikipedia writes, "Eduardo seeks to generate reflection using everything that is 'prohibited' in order to achieve a more open-minded society, eradicating all kinds of criticism of what is different."
Someone told me about the museum so a friend and I walked across El Centro to see it. Whoa! This place is pretty confrontative. Indeed, as a whole, Cuenca is conservative and deeply Catholic. Moscoso's art would violate the norms and sensibilities of the society. I guess art does that on occasion? The facade of the building is adorned with bright colors and packed with symbolism. It kinda draws one in, don't you think?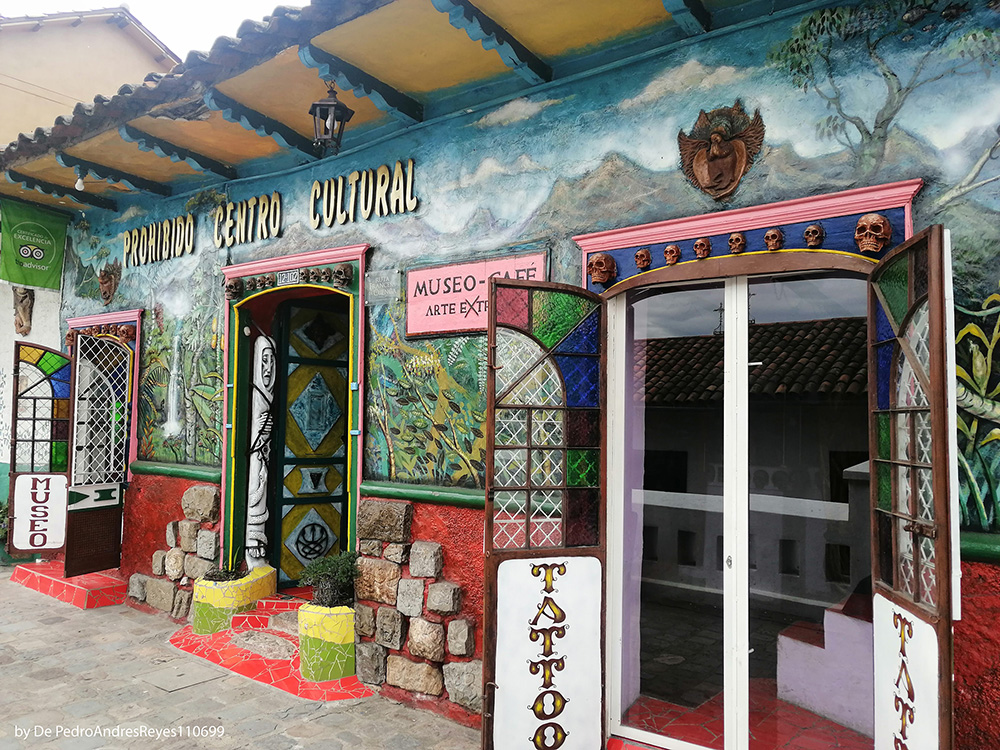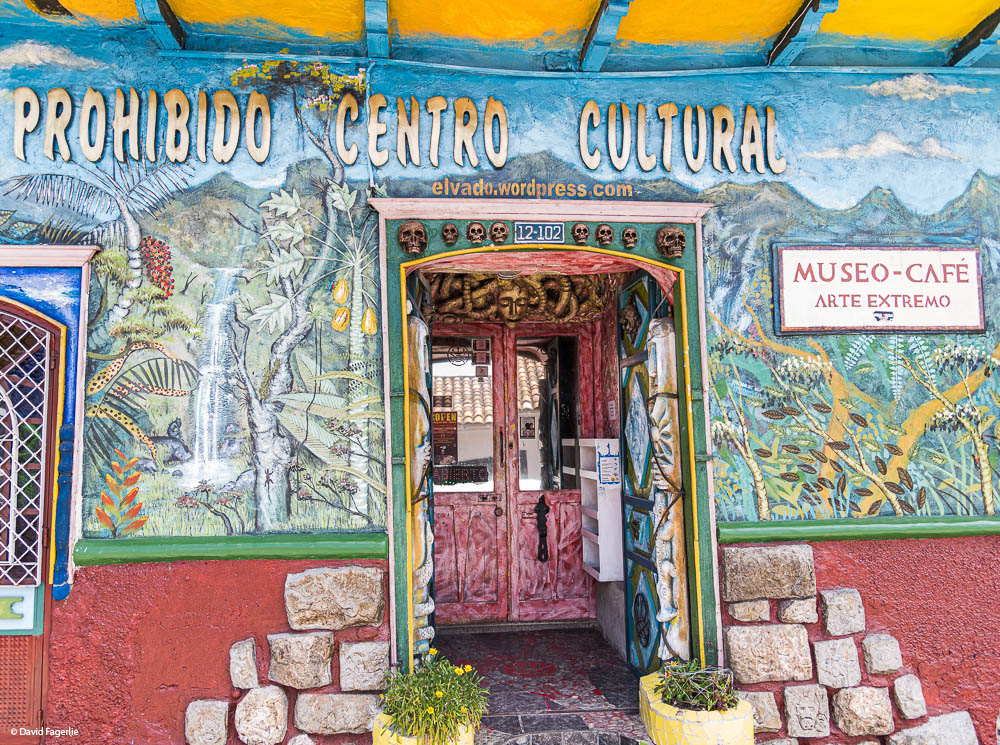 If the facade wasn't enough to portend what was in store for me maybe the ceiling art of the entry, which extended into the museum, was enough?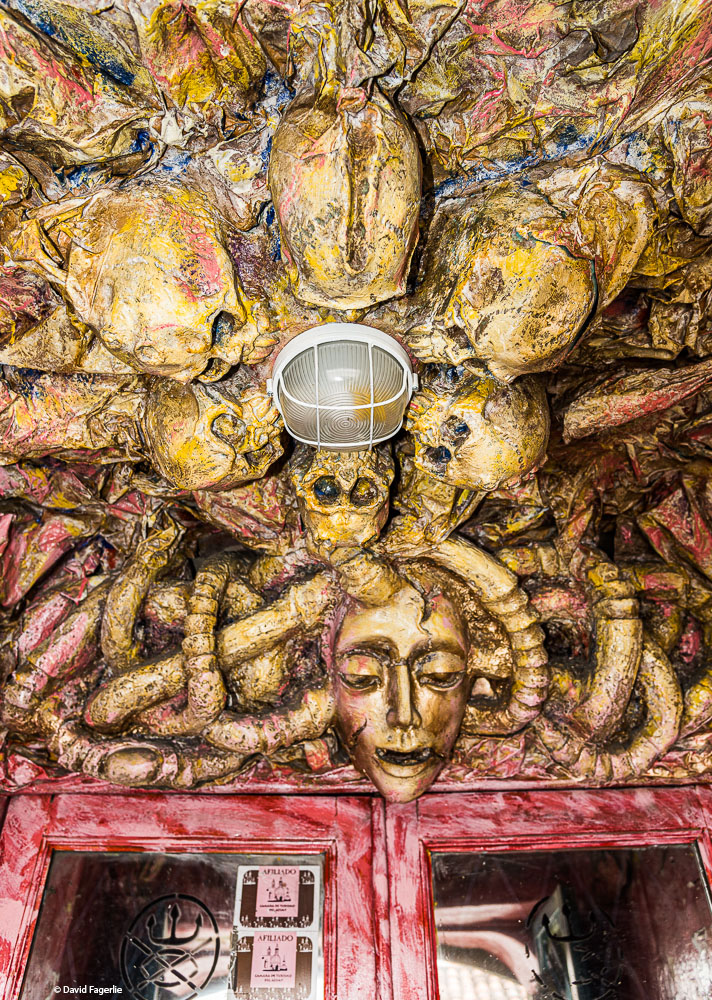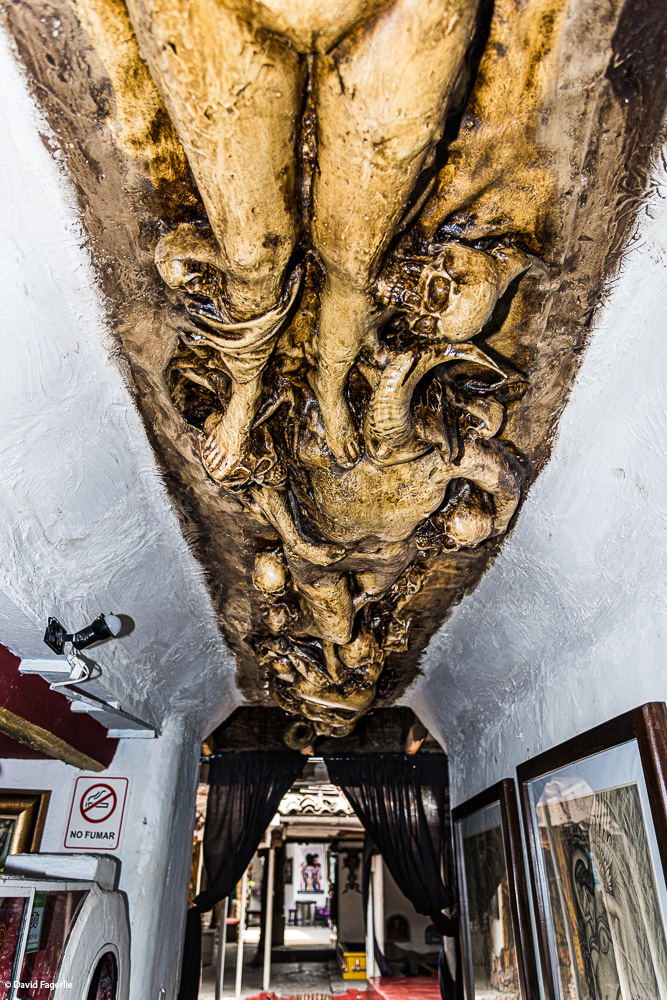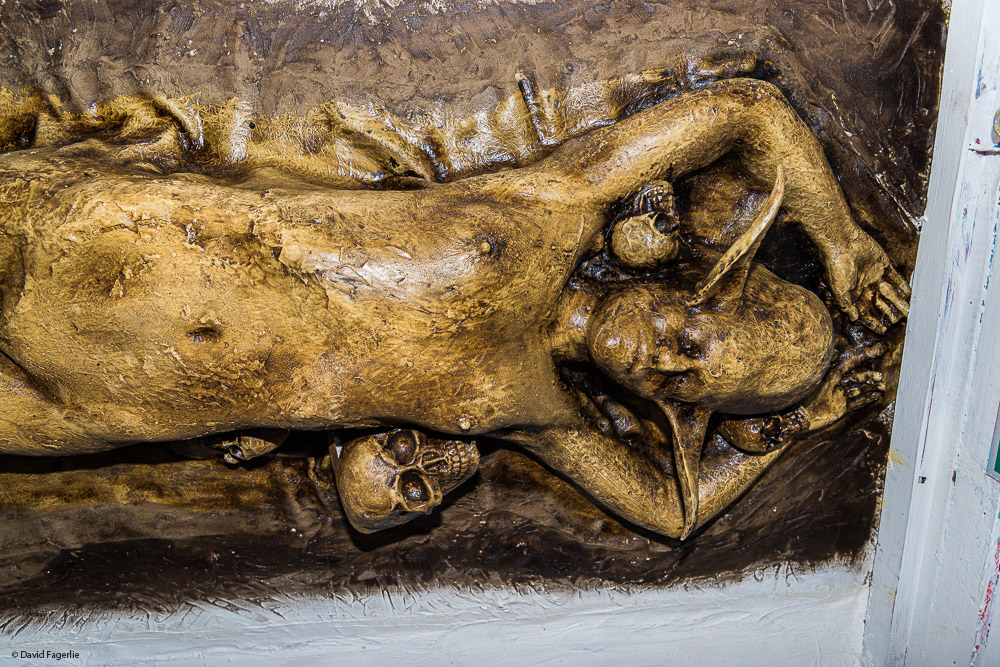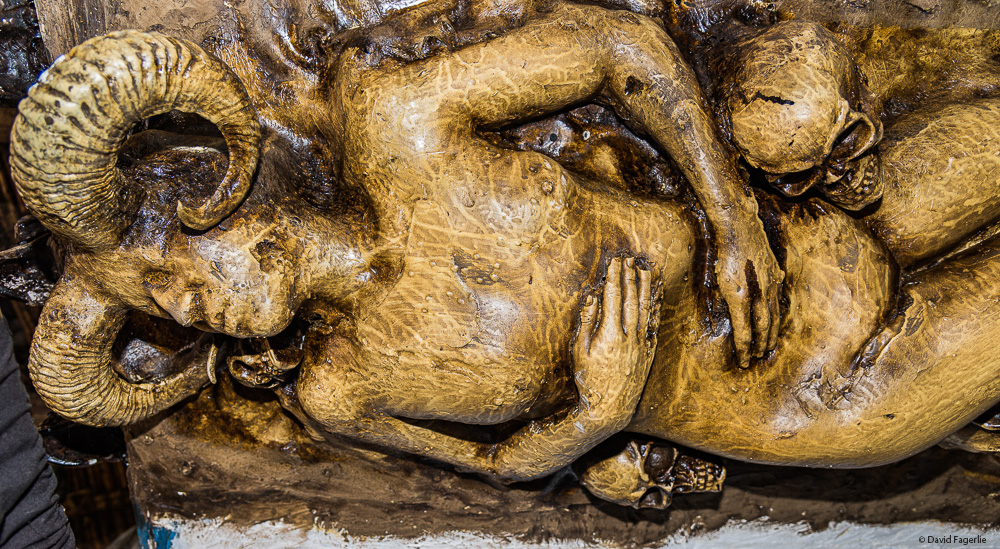 Both times that I visited I was photographing art; it did not occur to me to take context shots. Imagine three or four rooms off the entry hallway that are open to the center. There is a small coffee shop that is poorly maintained. Moscoso is a tattoo artist and there are a lot of tattoos in the museum, some very elaborate, walking around. Most of the people in the museum were hanging out; it seemed to be a regular crowd? They were talking amongst each other, all in Spanish. It was pretty clear that Moscoso had a following. Here is a poster with Moscoso and I believe one of his sons?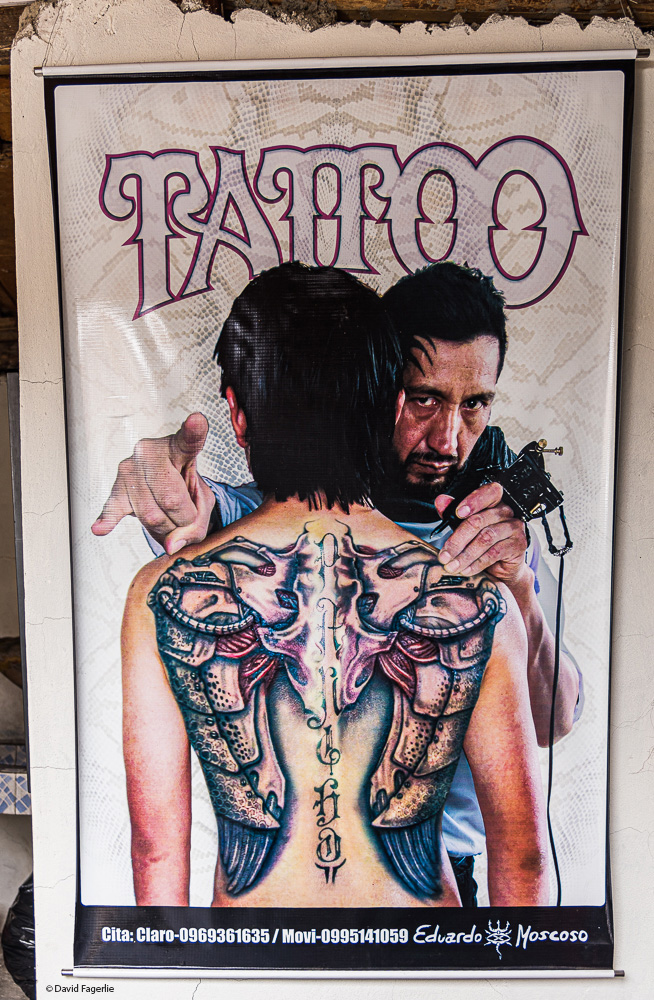 Just inside and near the entrance this is one of the first exhibits; an infant in a grave-like hole in the floor with rebar over it. Obviously, an infant in a bad situation.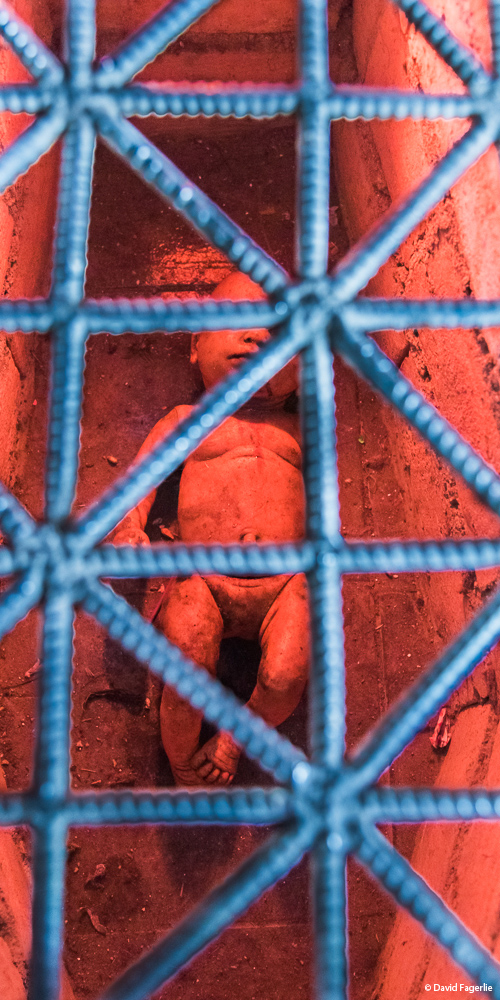 Check out this wall! Then, there is the rest of the place.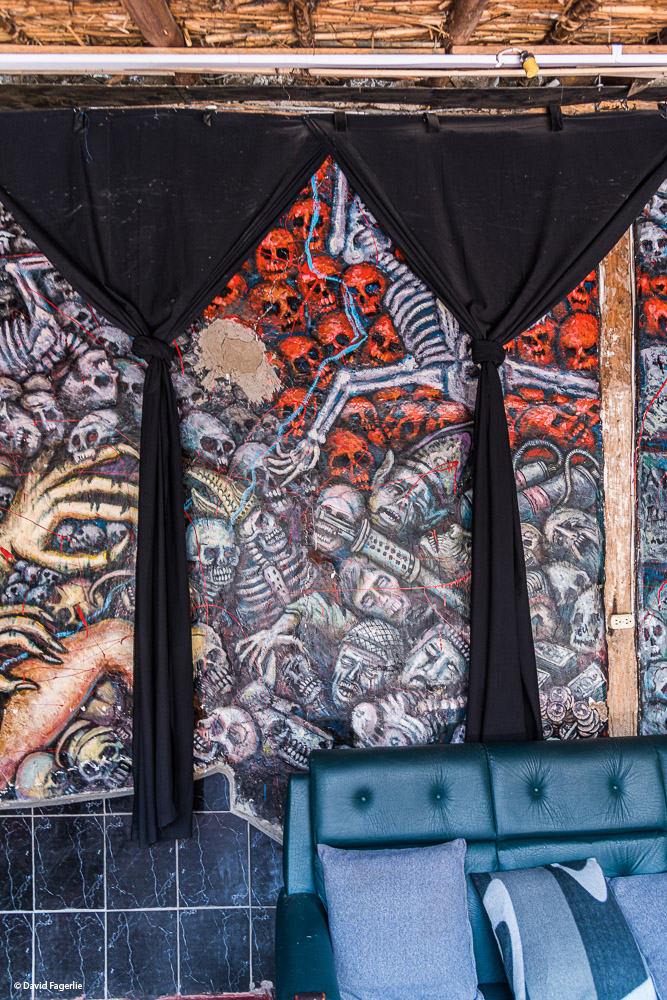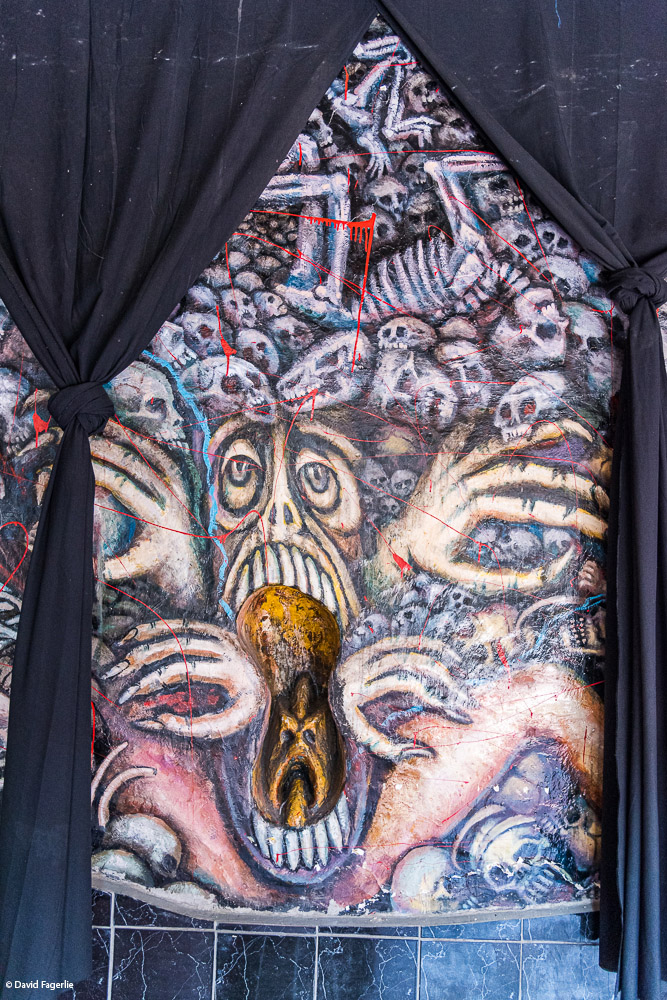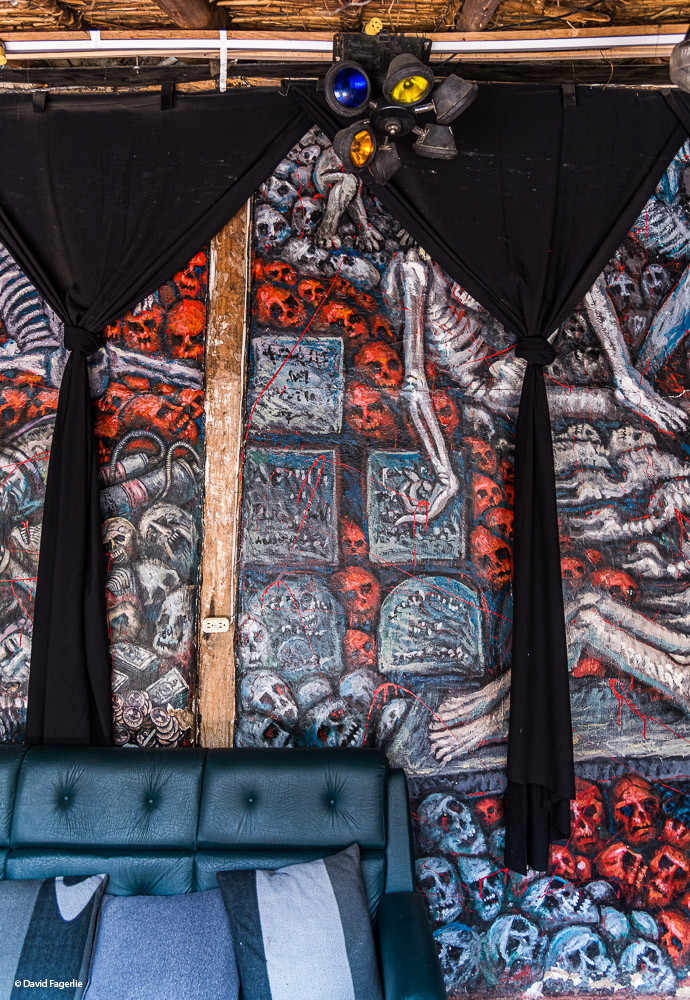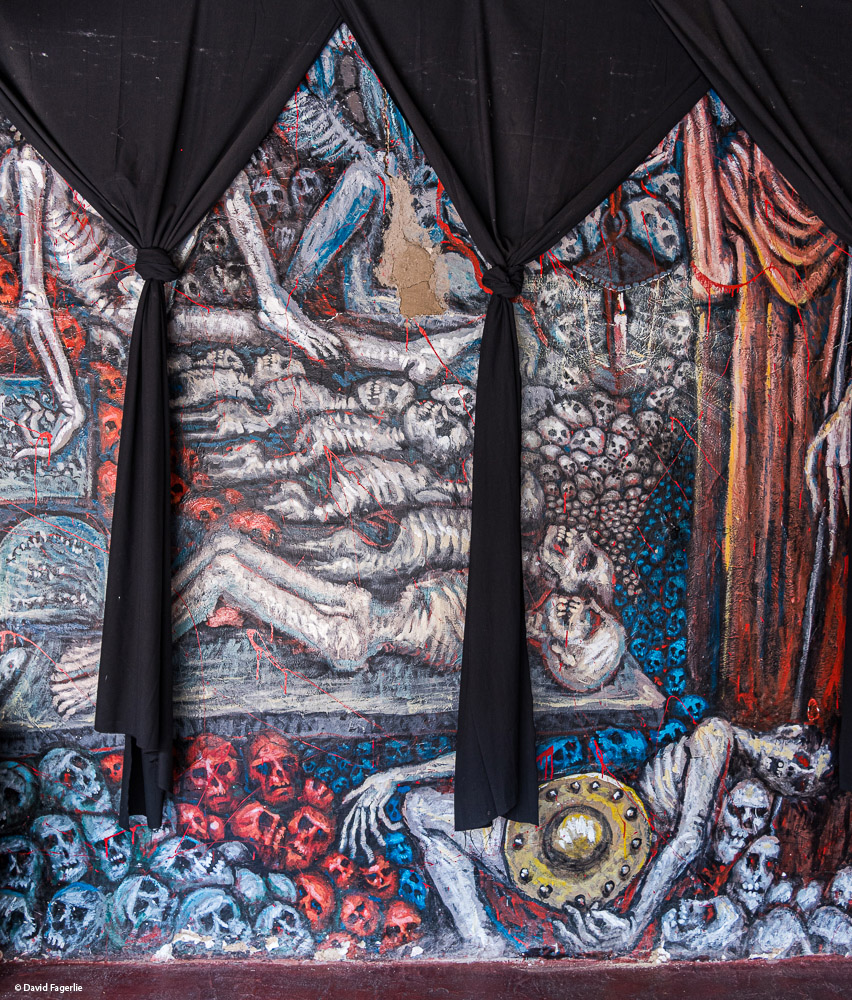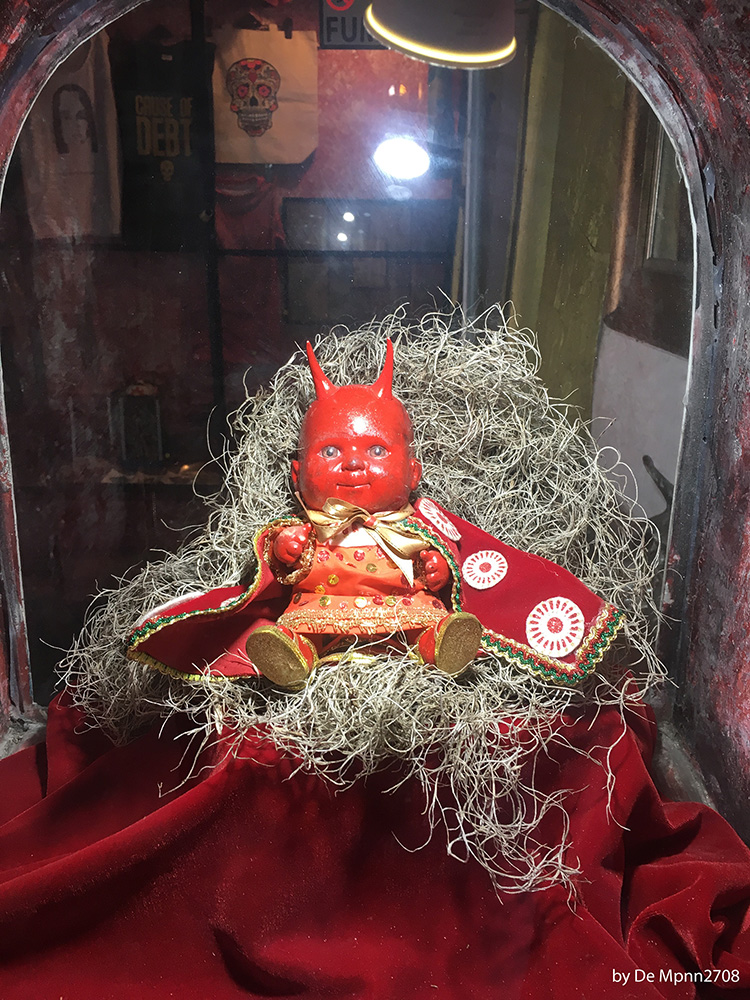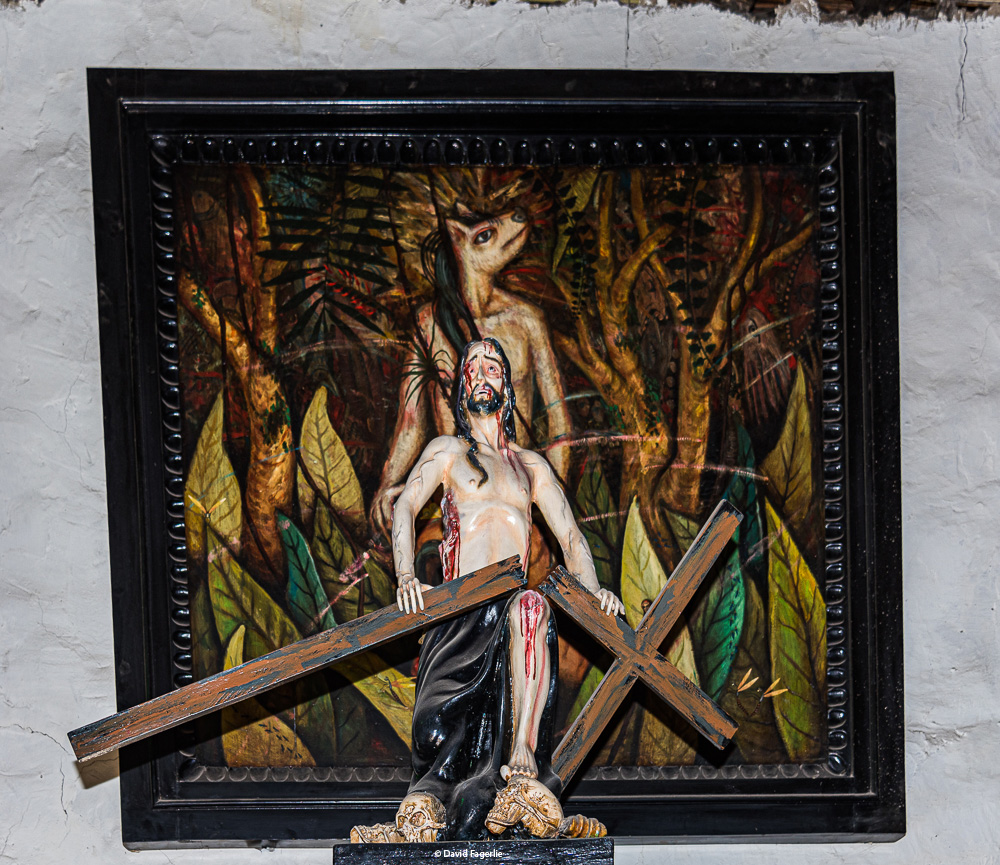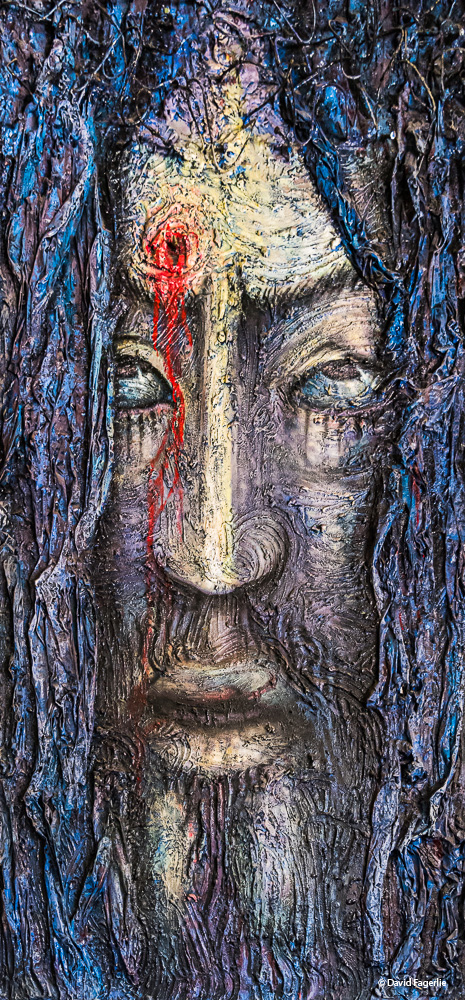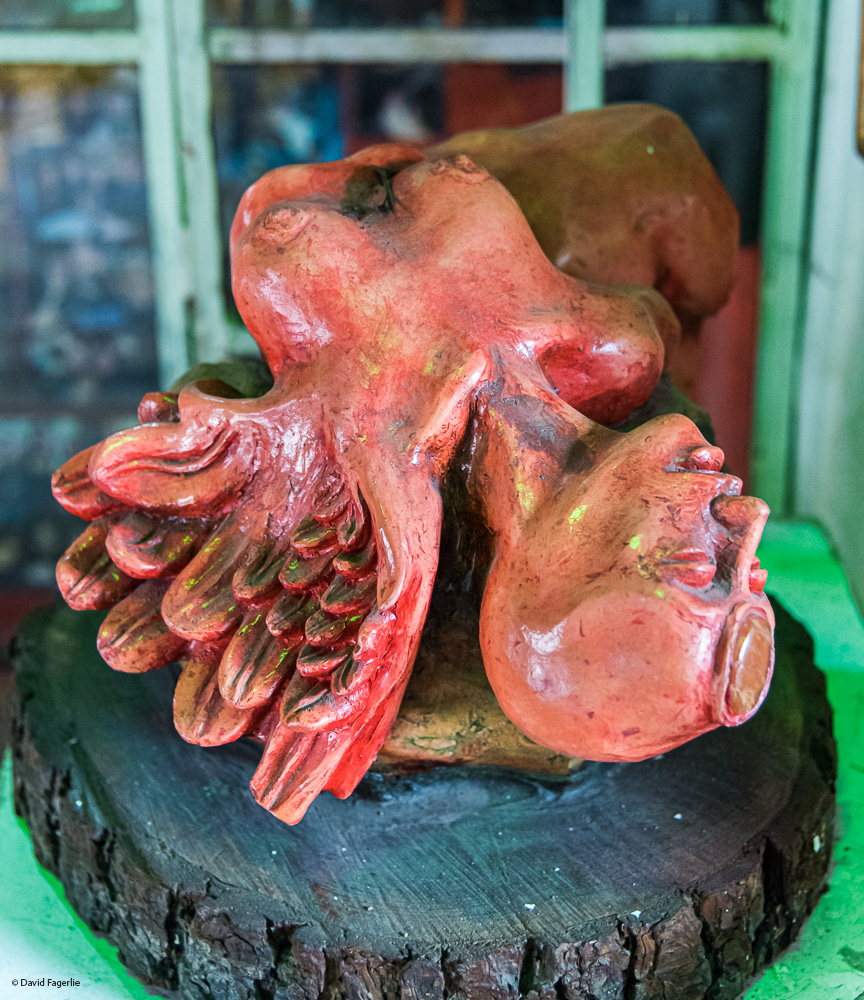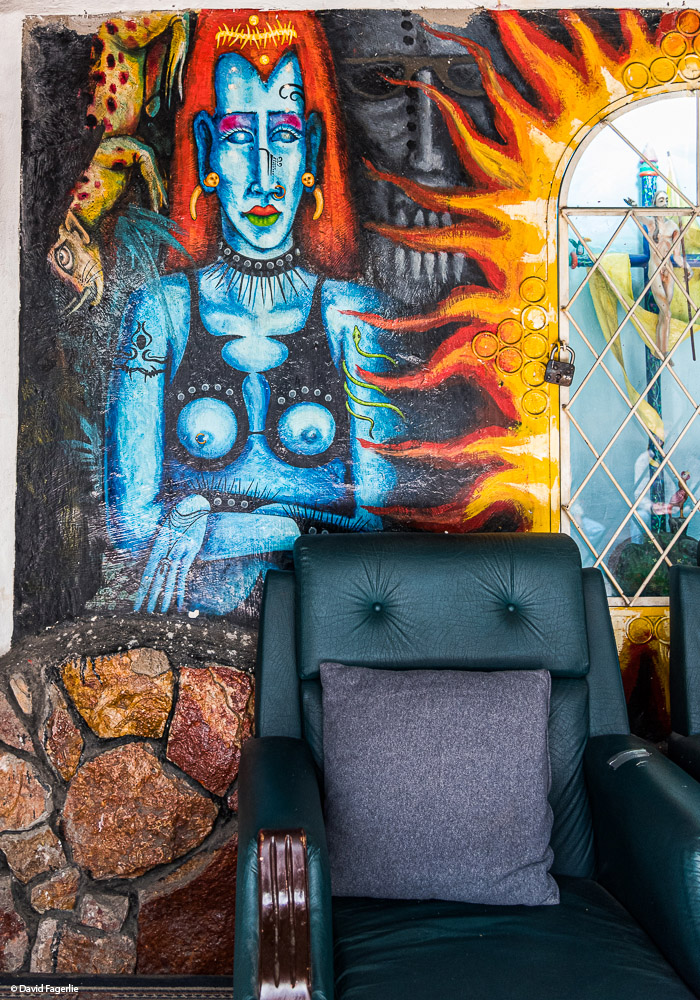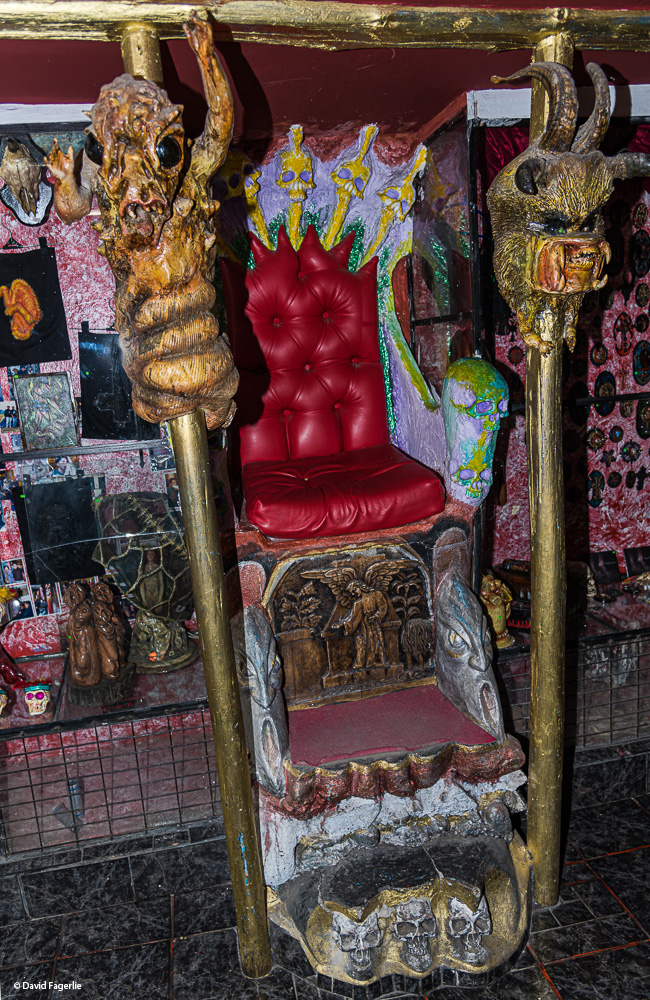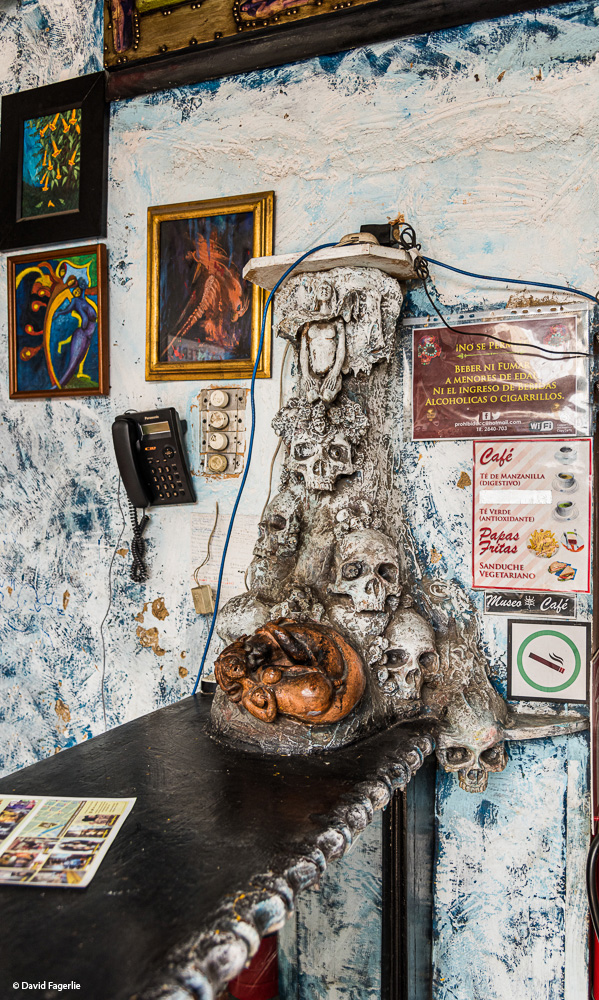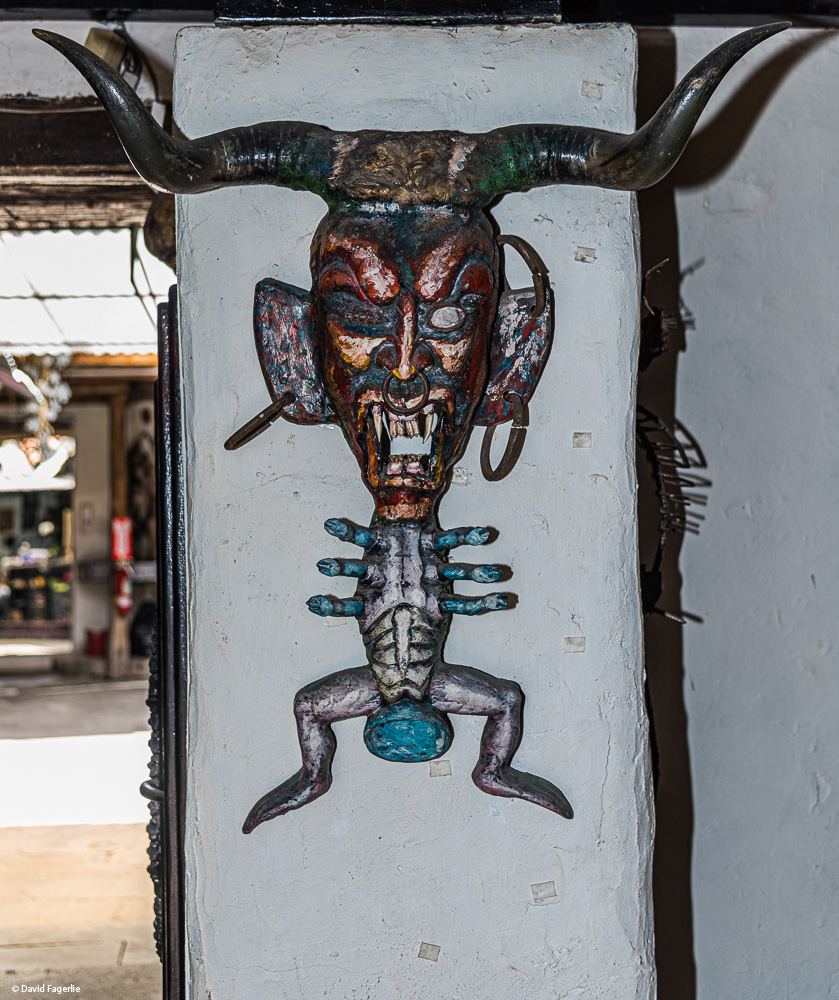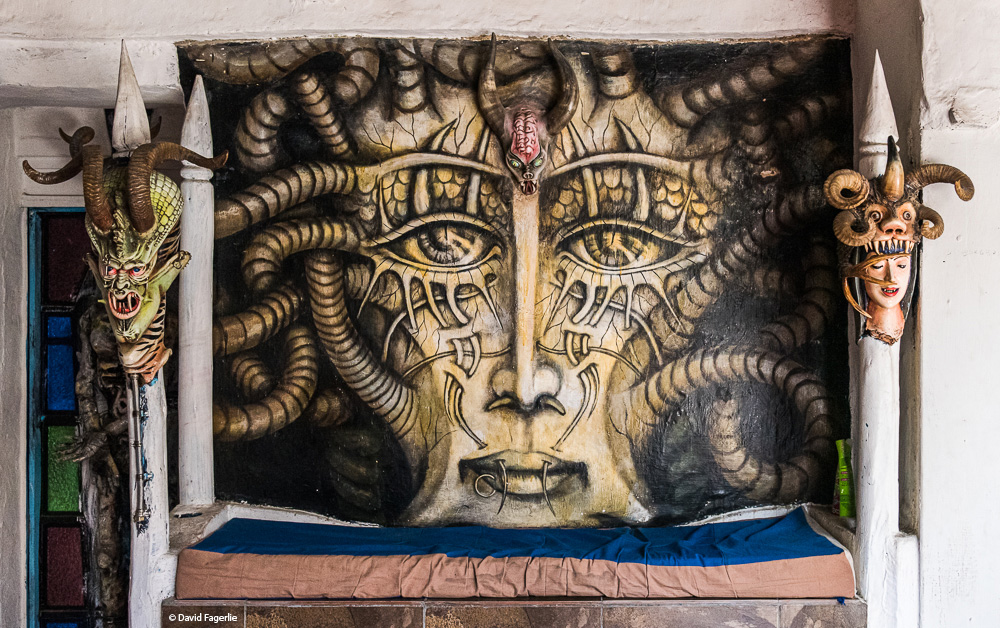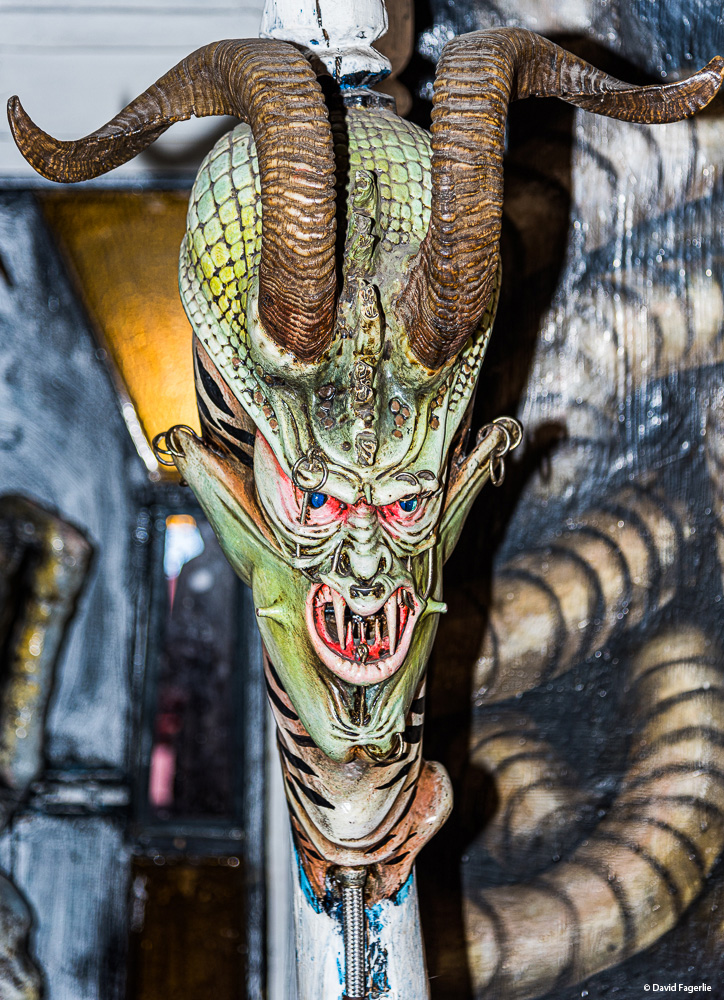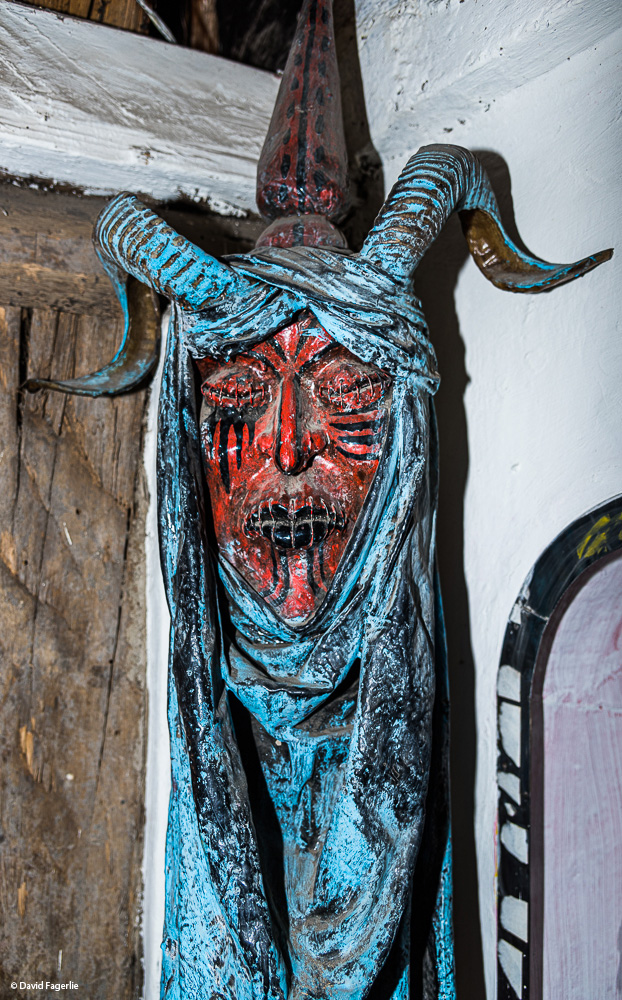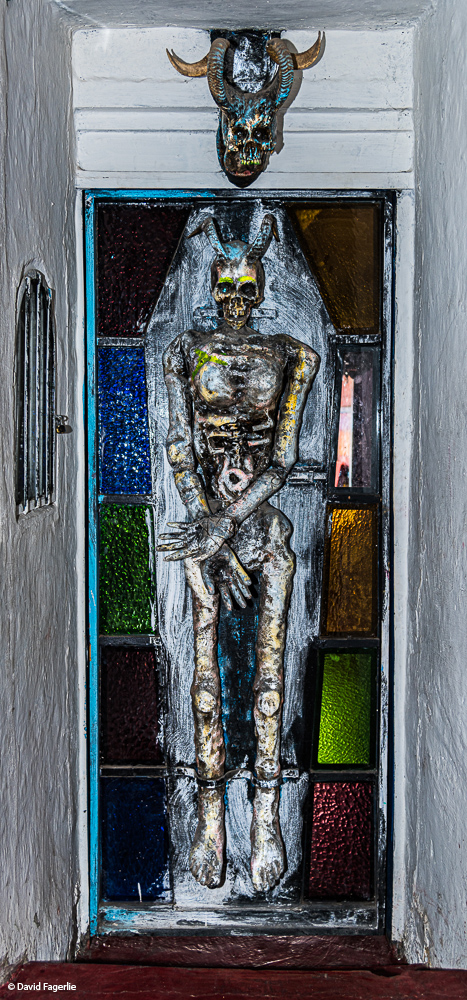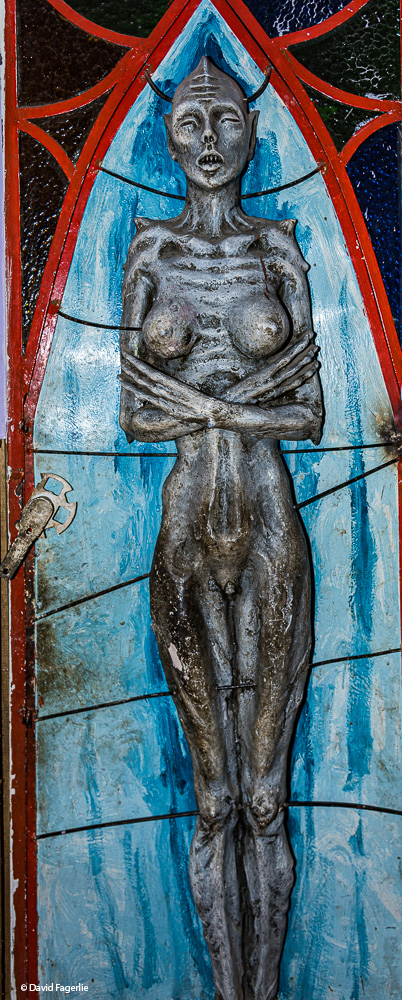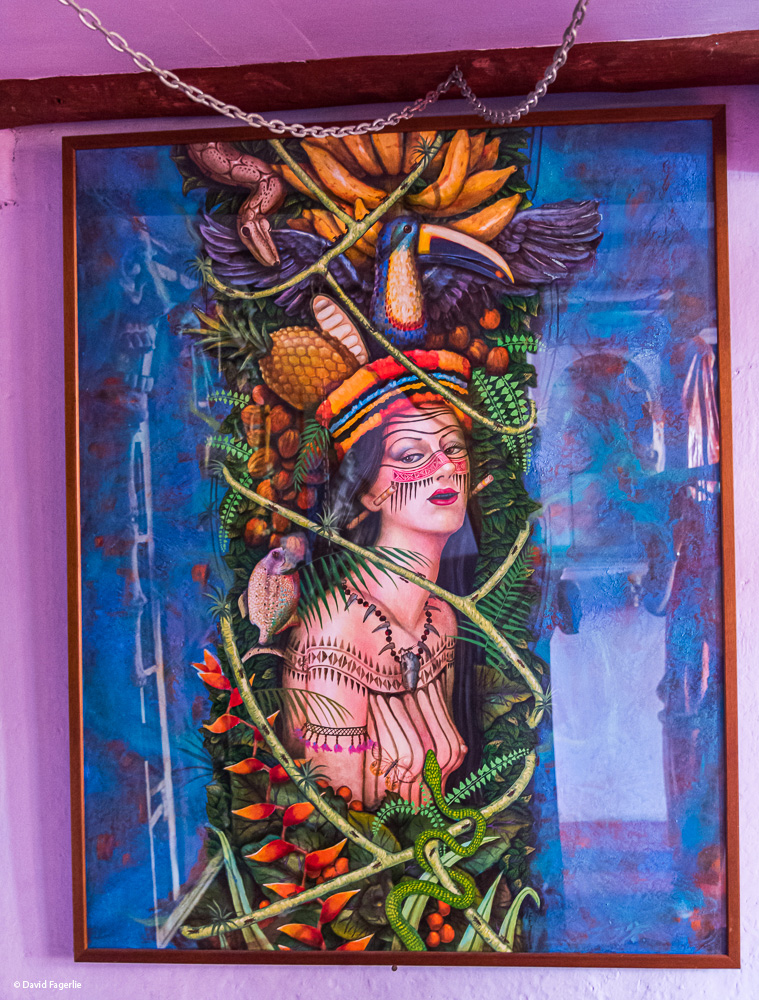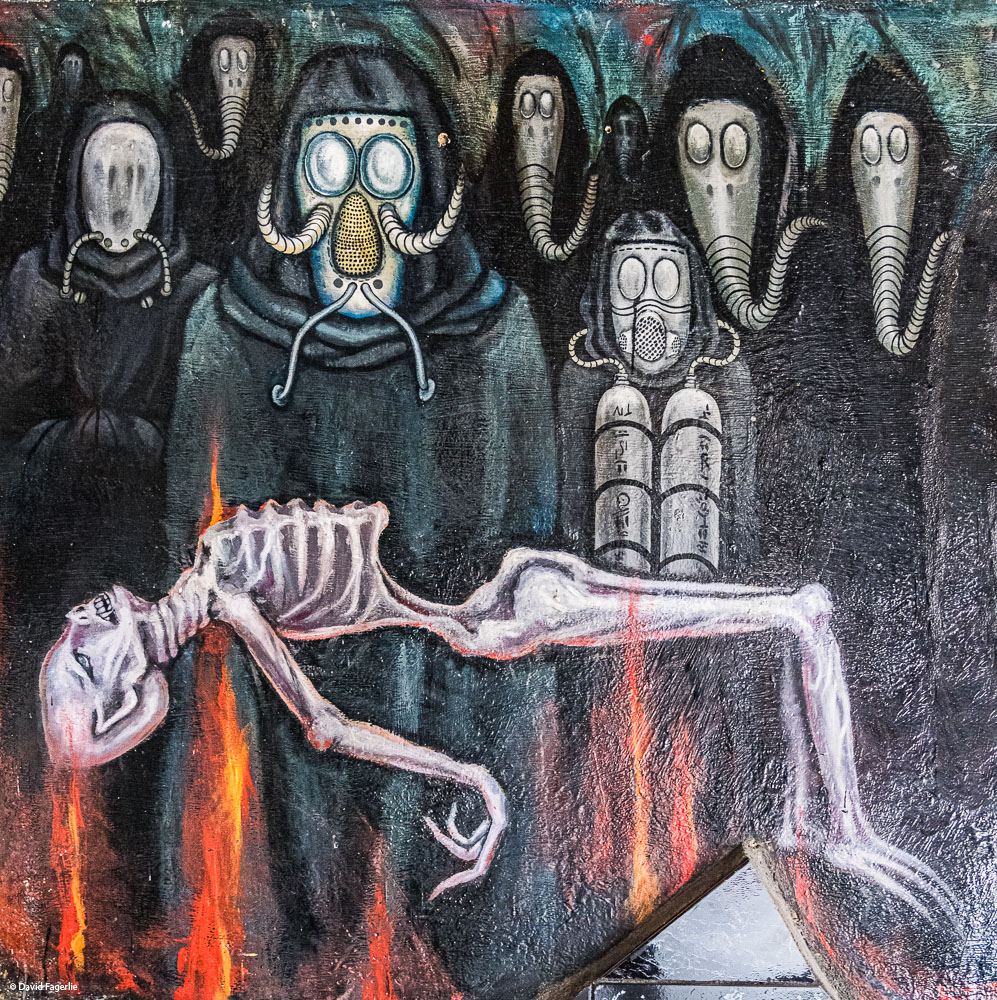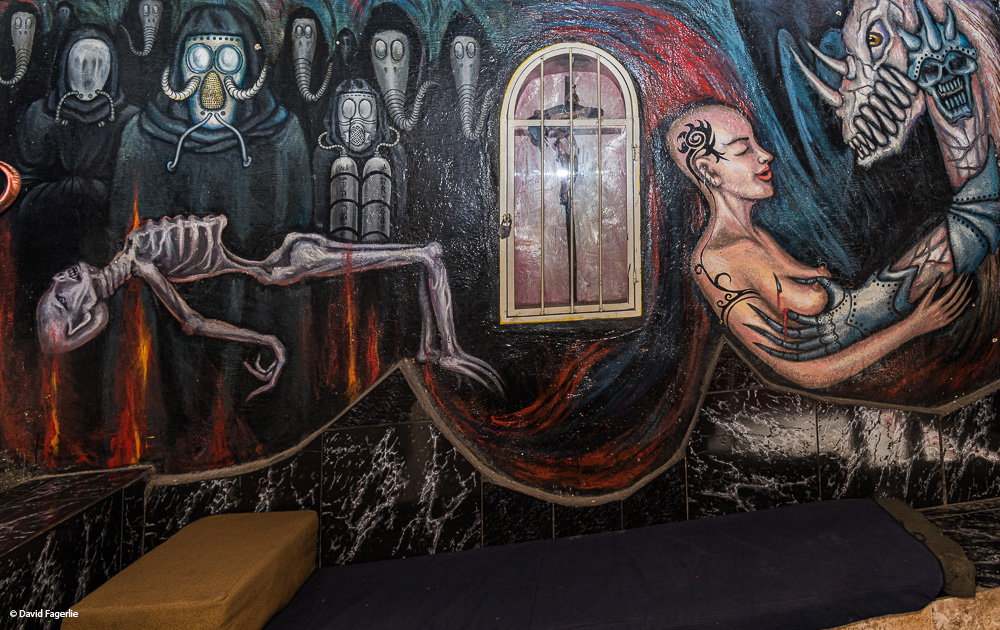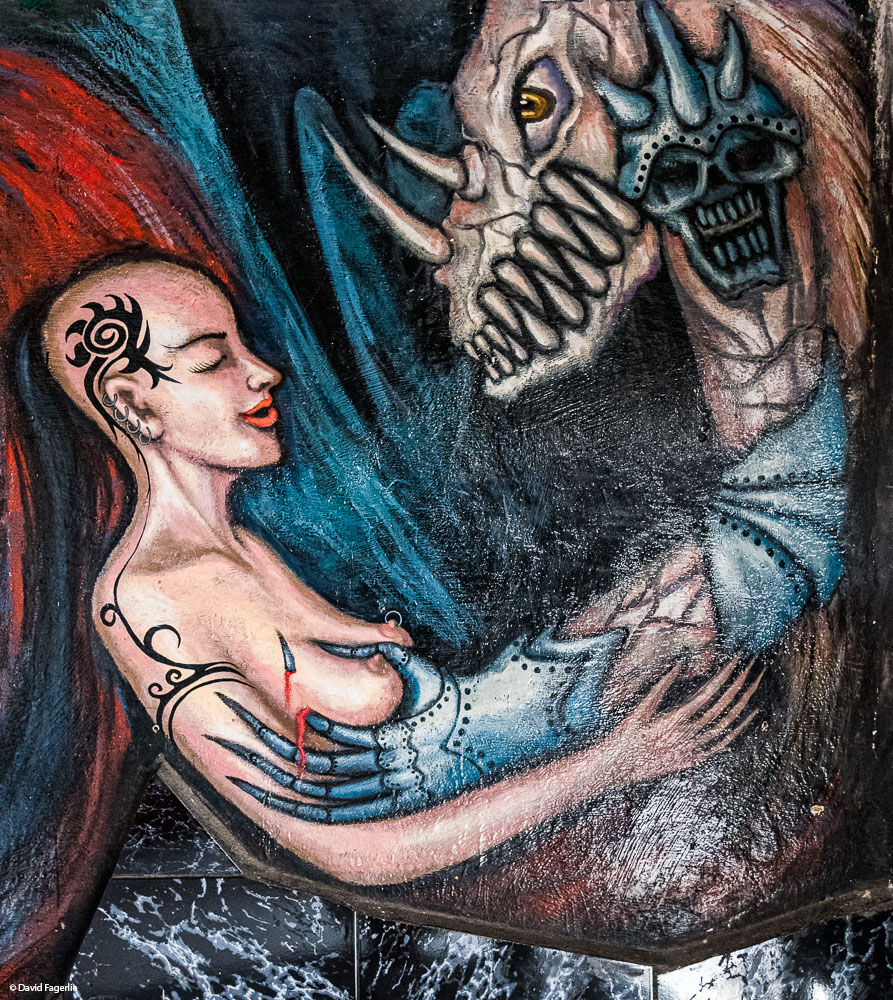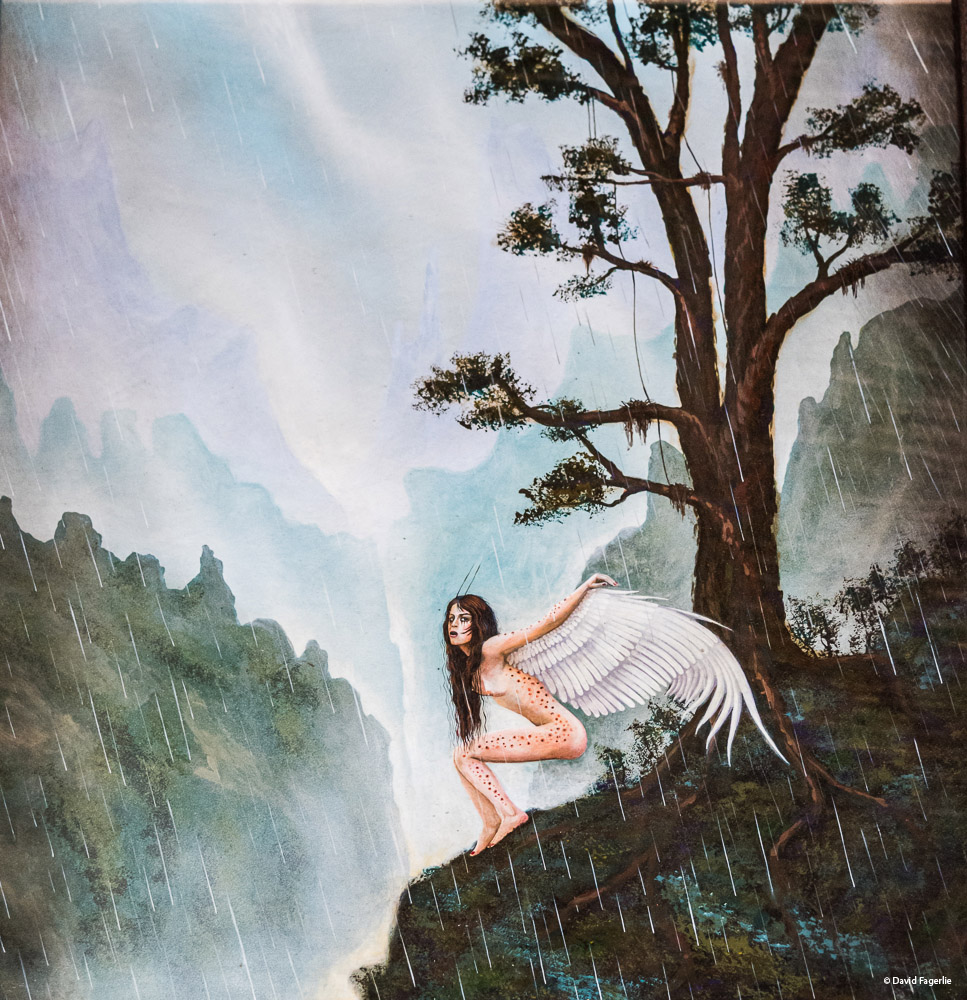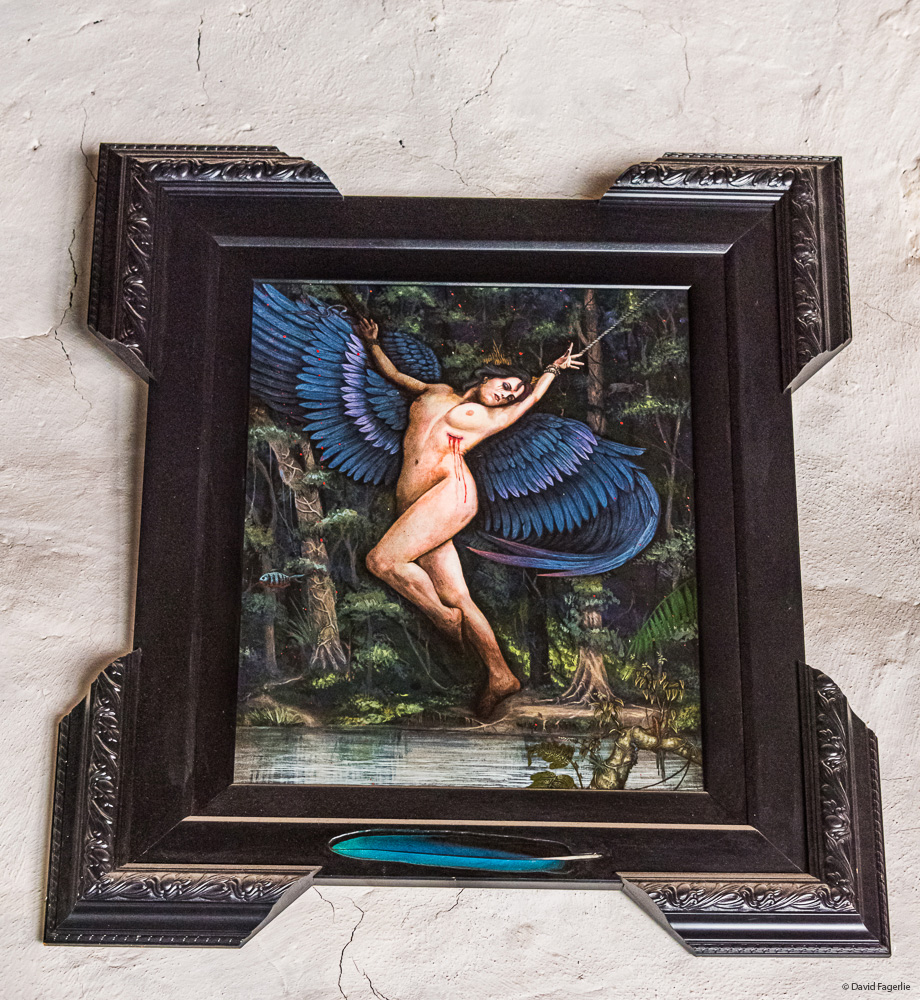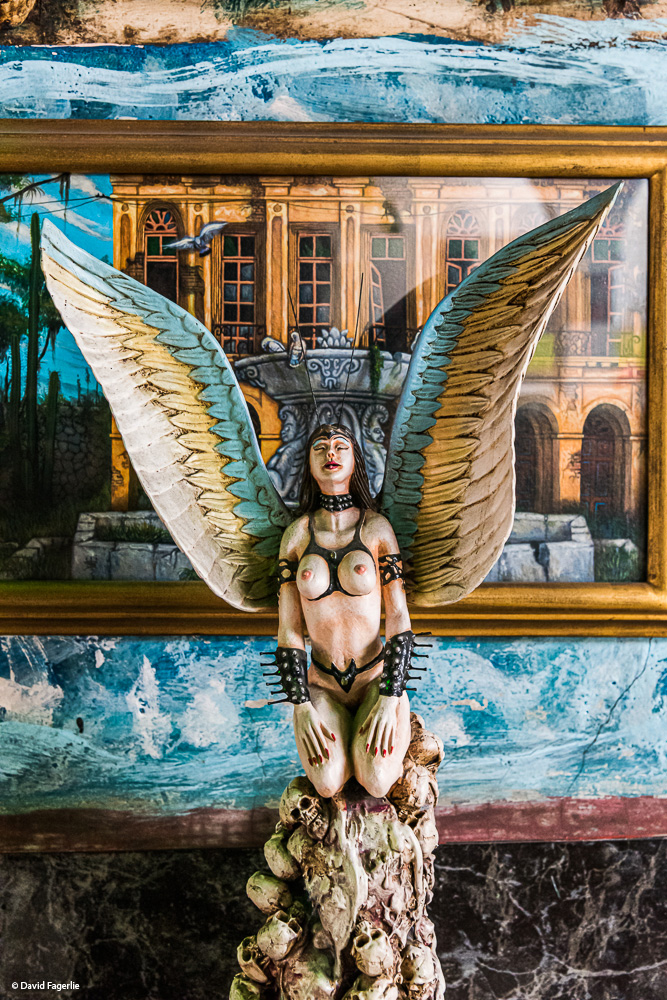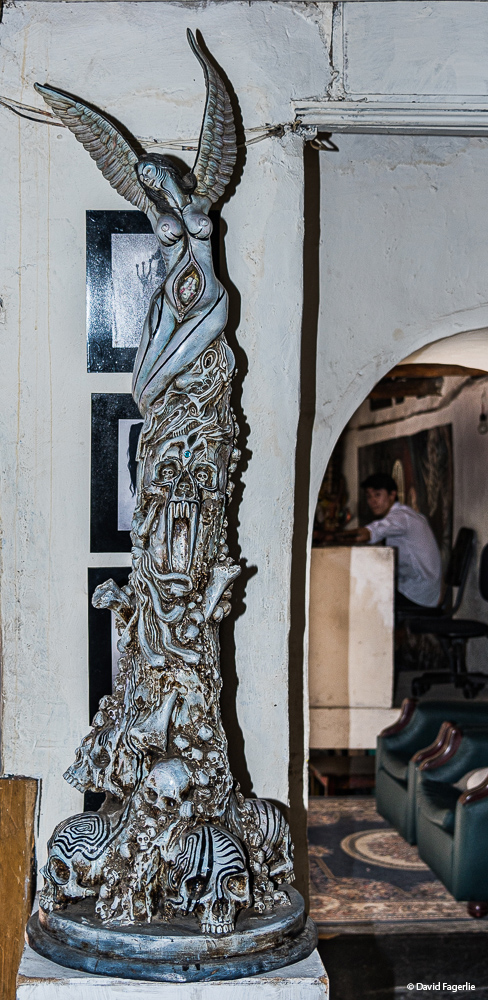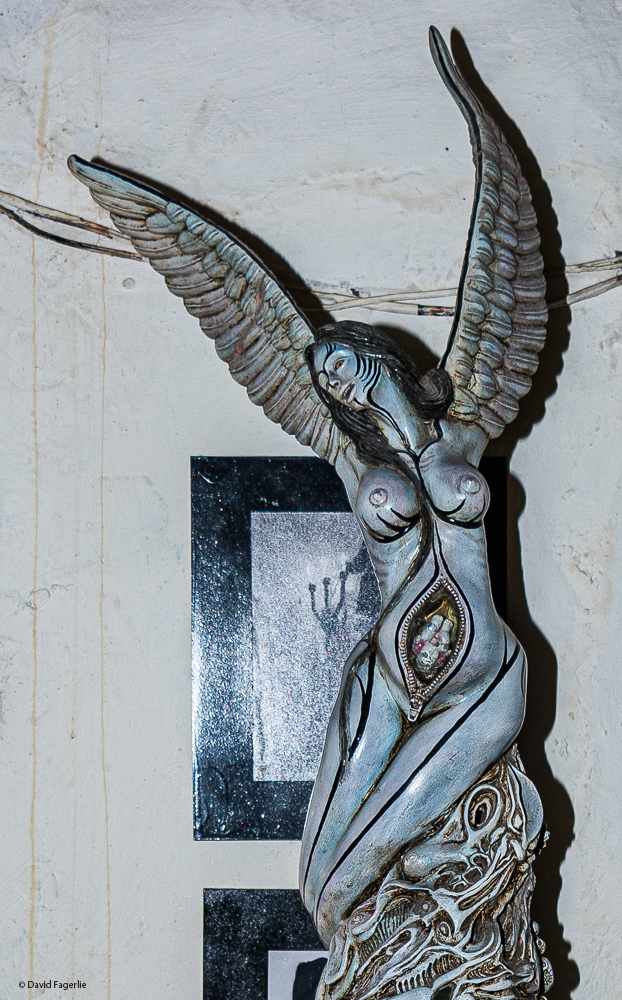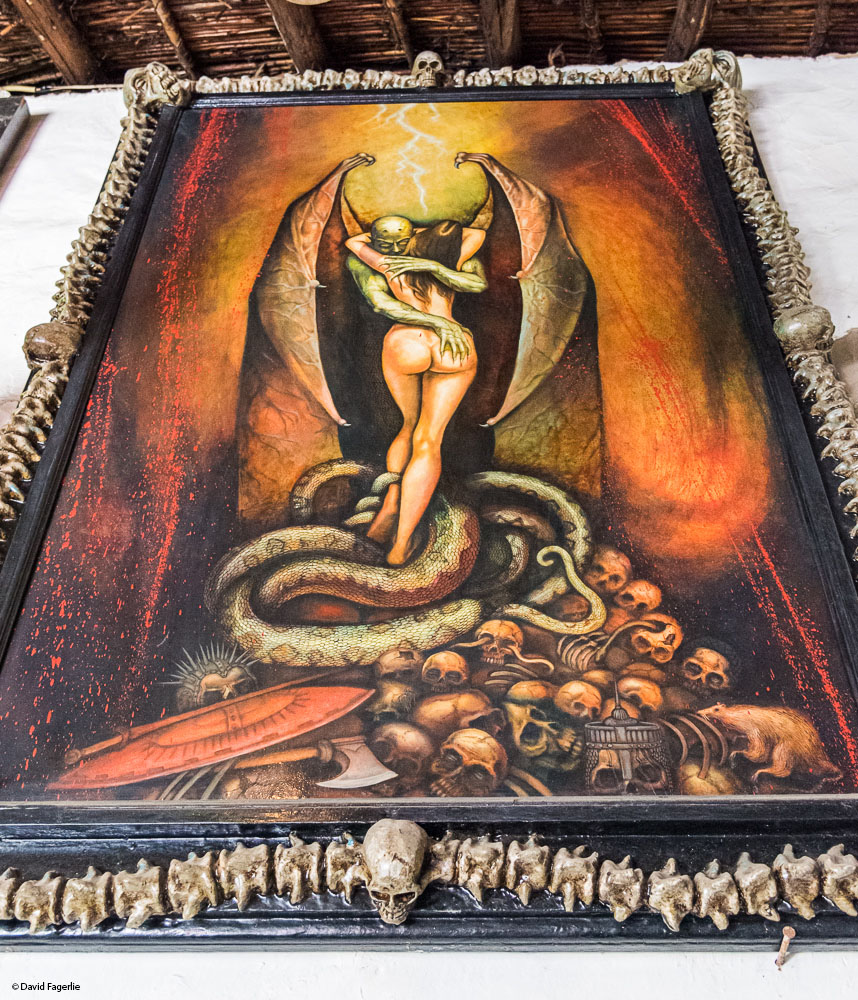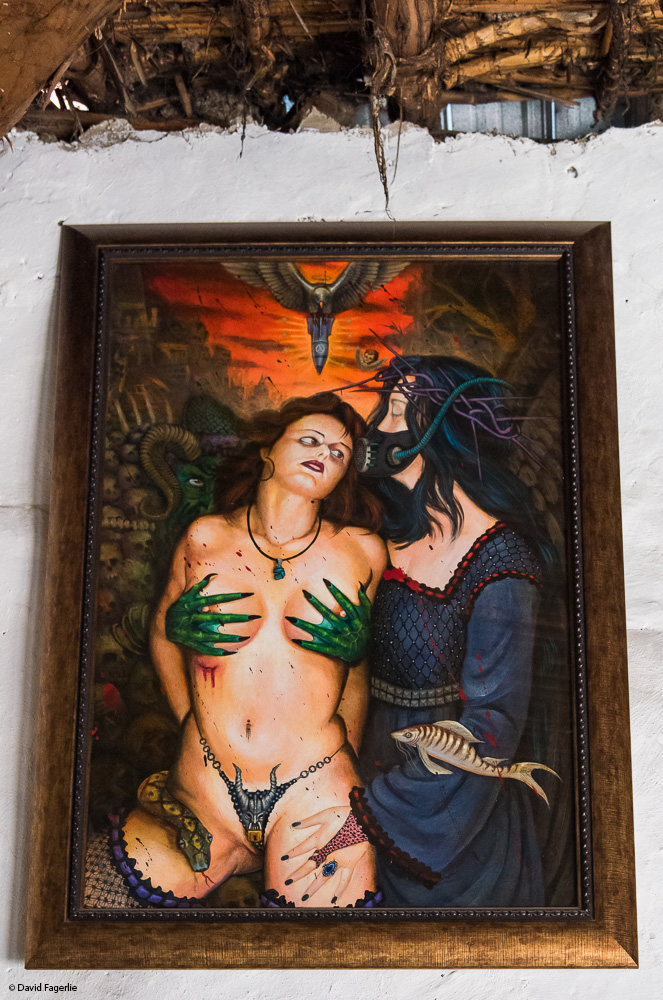 The door to the men's room.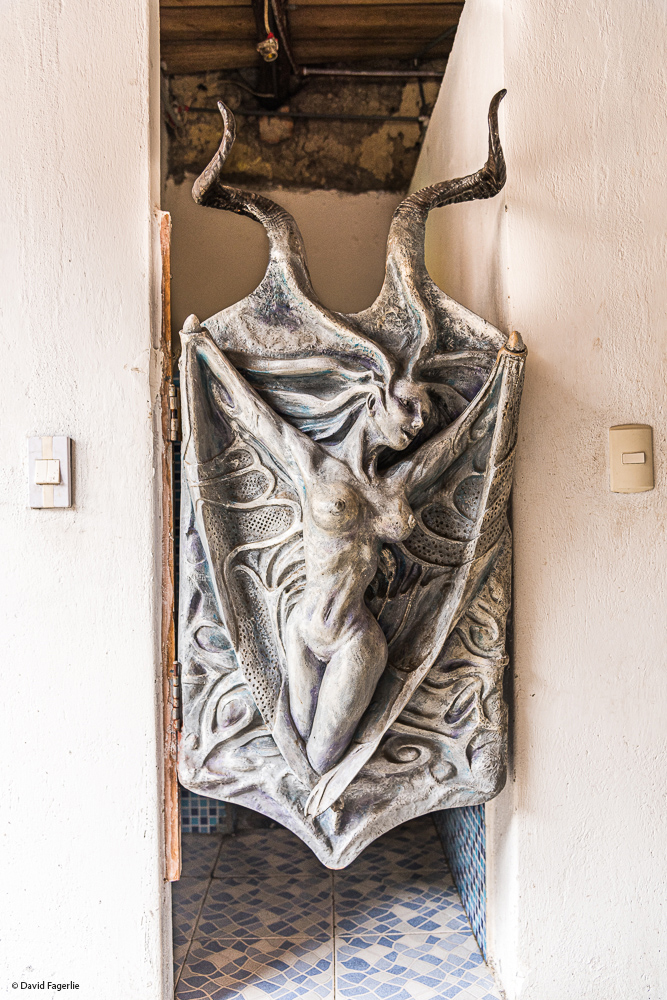 The urinal.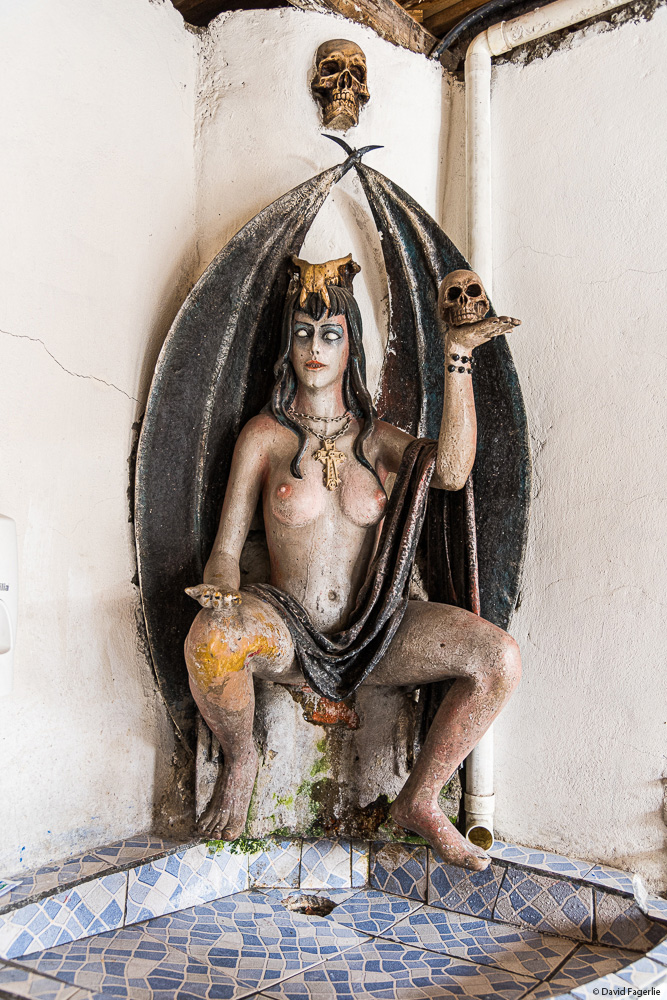 You may see higher resolution images by clicking HERE.
Next week we check out some festivals.