Devotion – Part 2: Spain
Chapter 7: Two Gothic Cathedrals and a Monastery
In this chapter we visit two more of Spain's Gothic cathedrals and a monastery outside of Barcelona up in the mountains.
Catedral de la Santa Creu i Santa Eulàlia
I could not find much information about Catedral de la Santa Creu i Santa Eulàlia (Barcelona Cathedral) other than it is the seat of the Archbishop of Barcelona and that construction started in 1298 but was not completed for 150 years. However, it is an important historic cathedral in the center of Barcelona and it seemed to be a place that people congregate in its large plaza. The cathedral sports great gargoyles!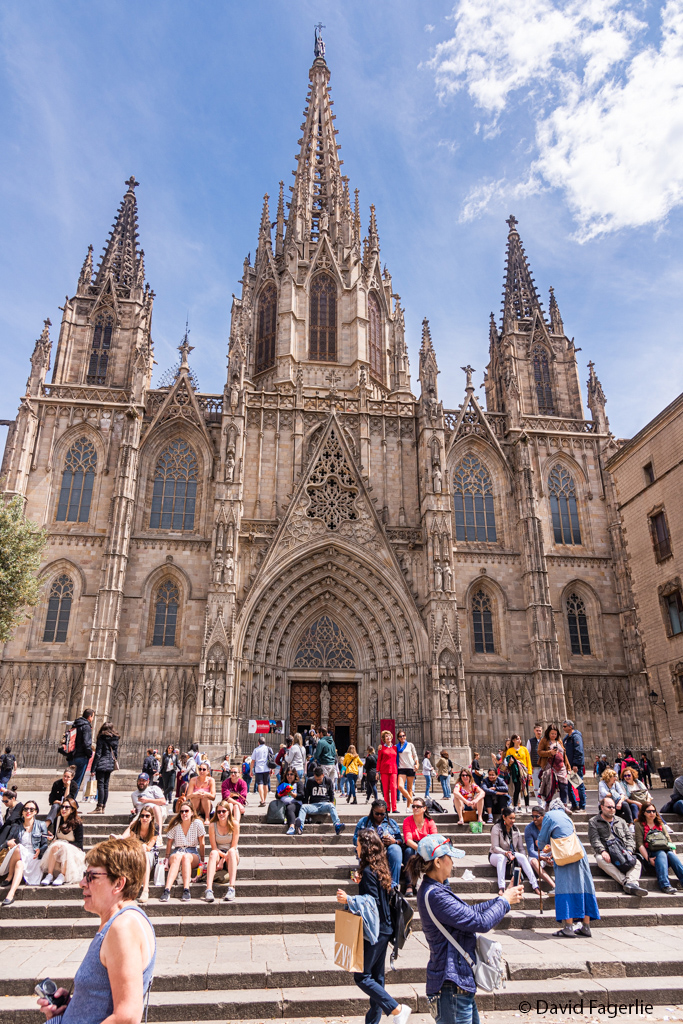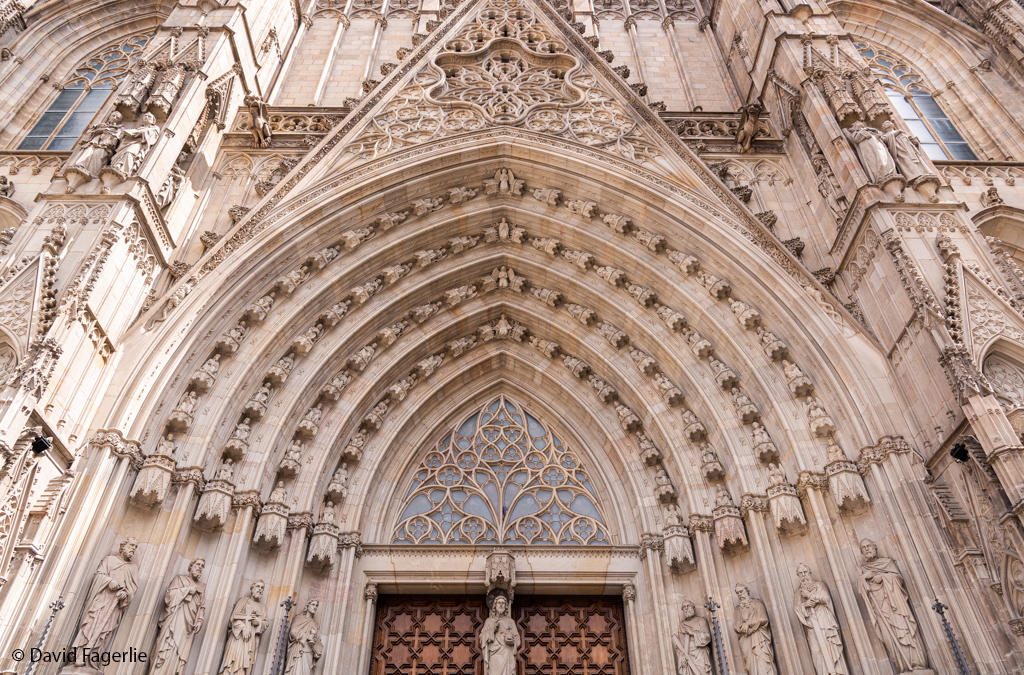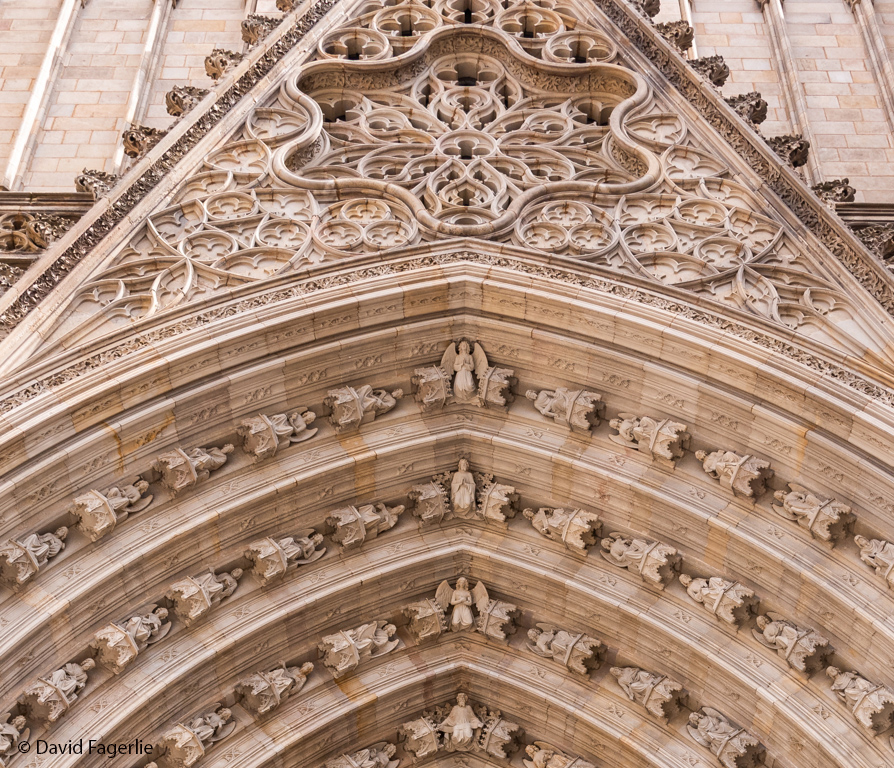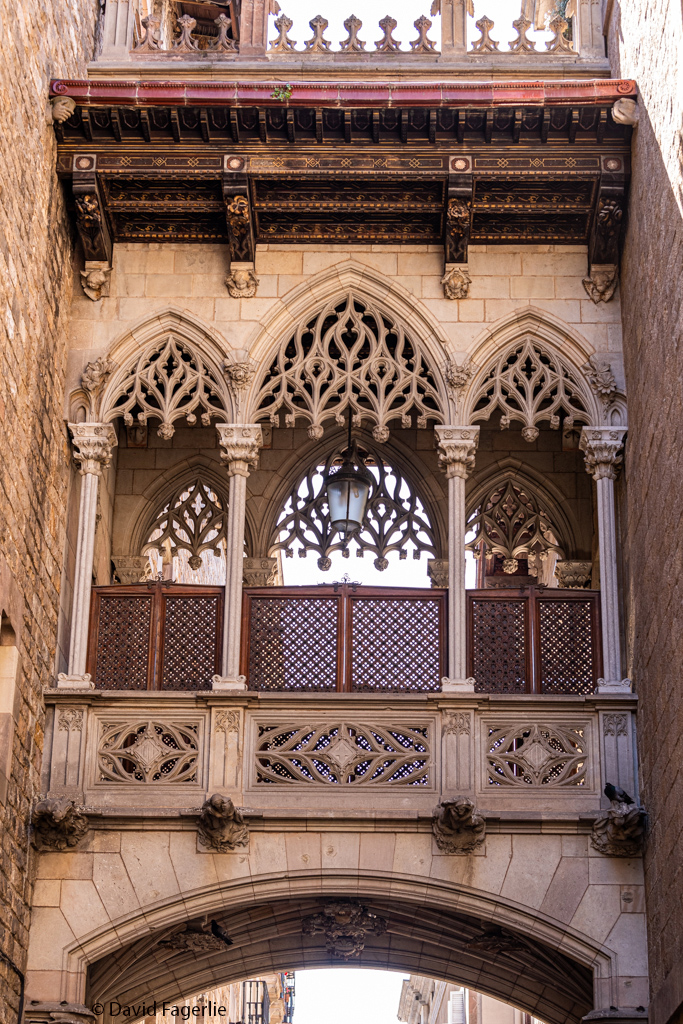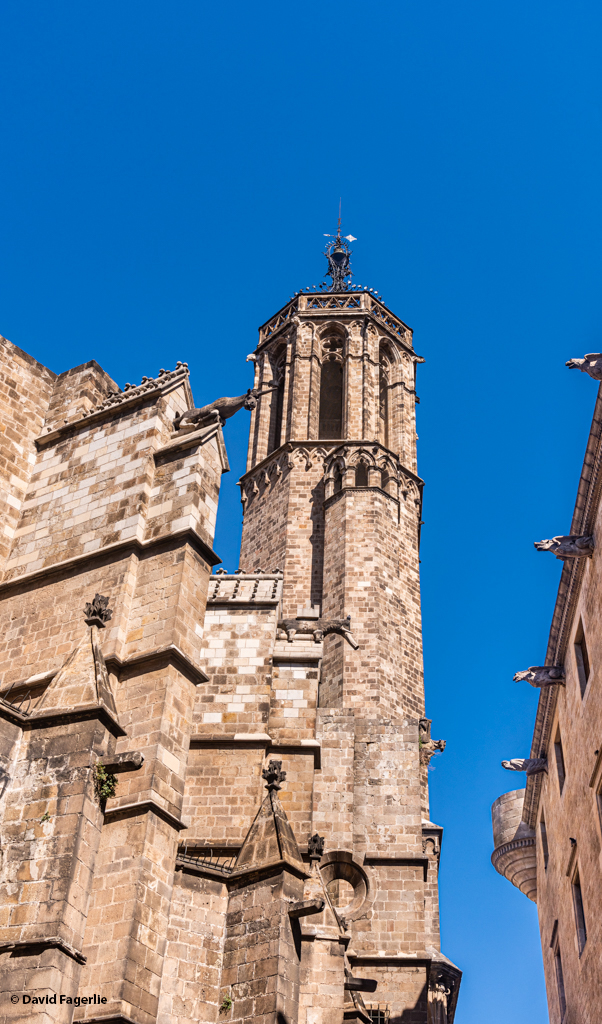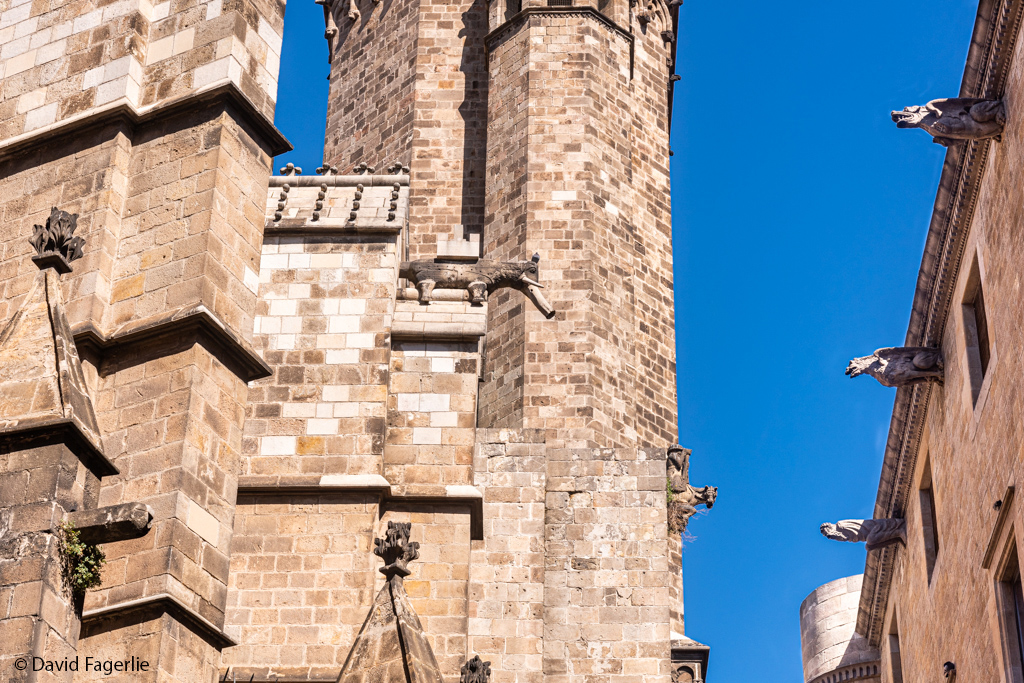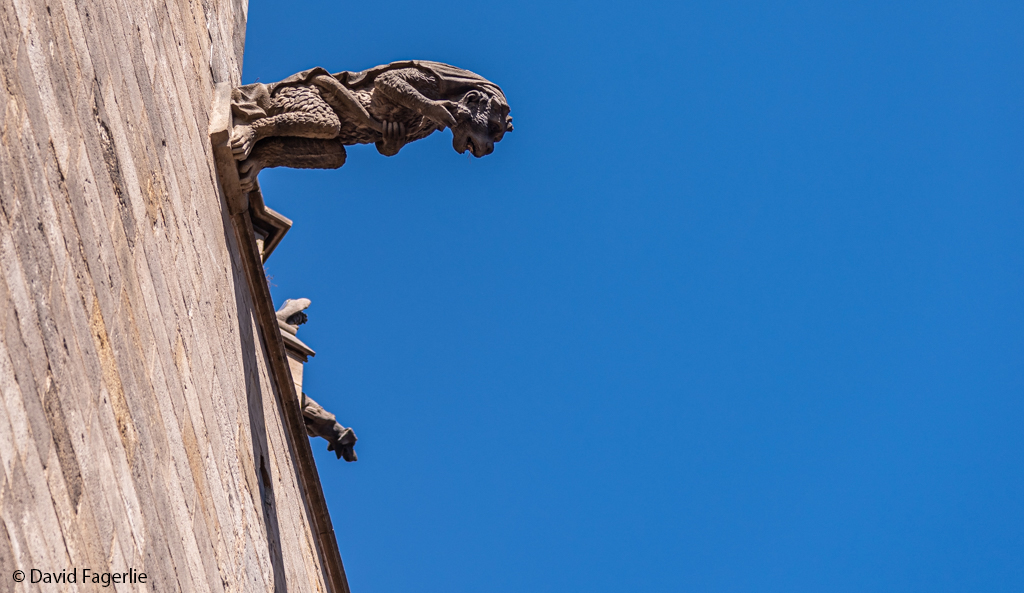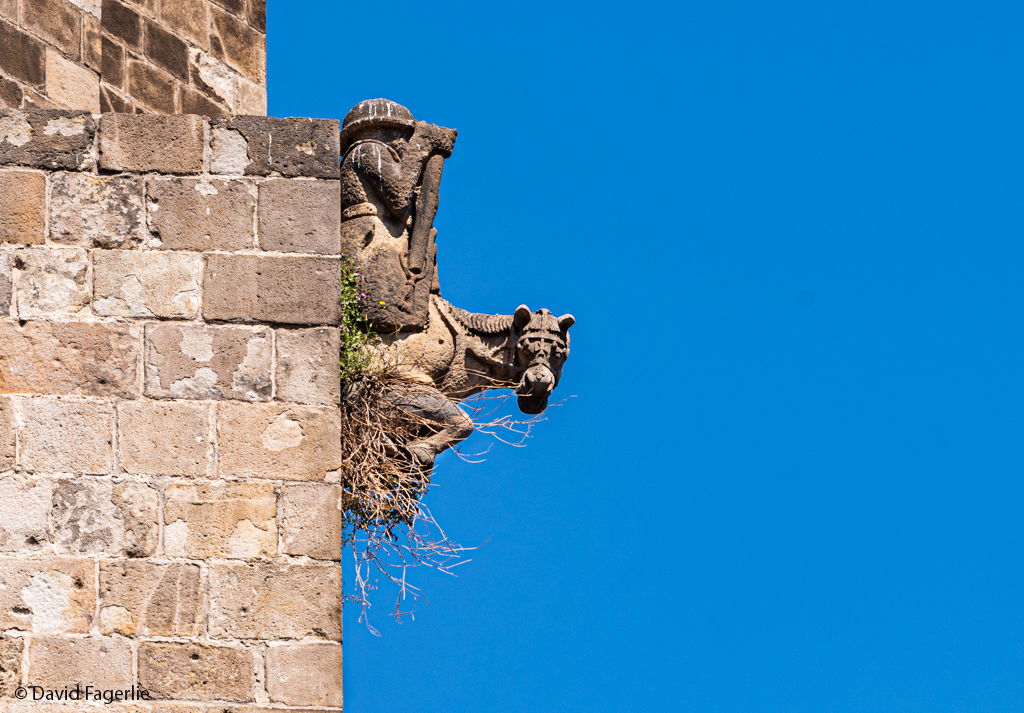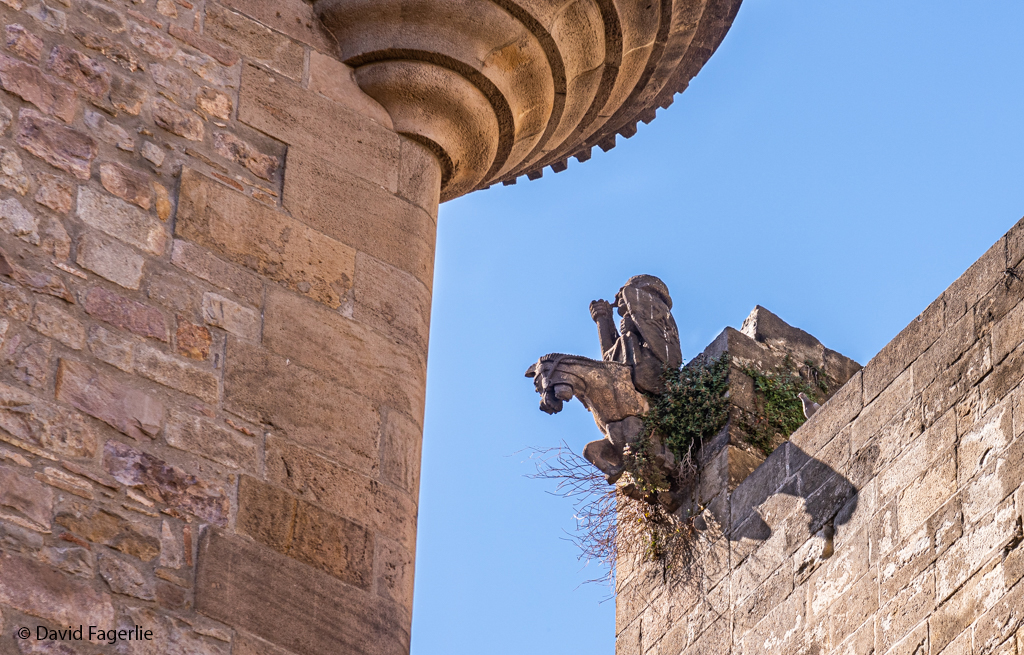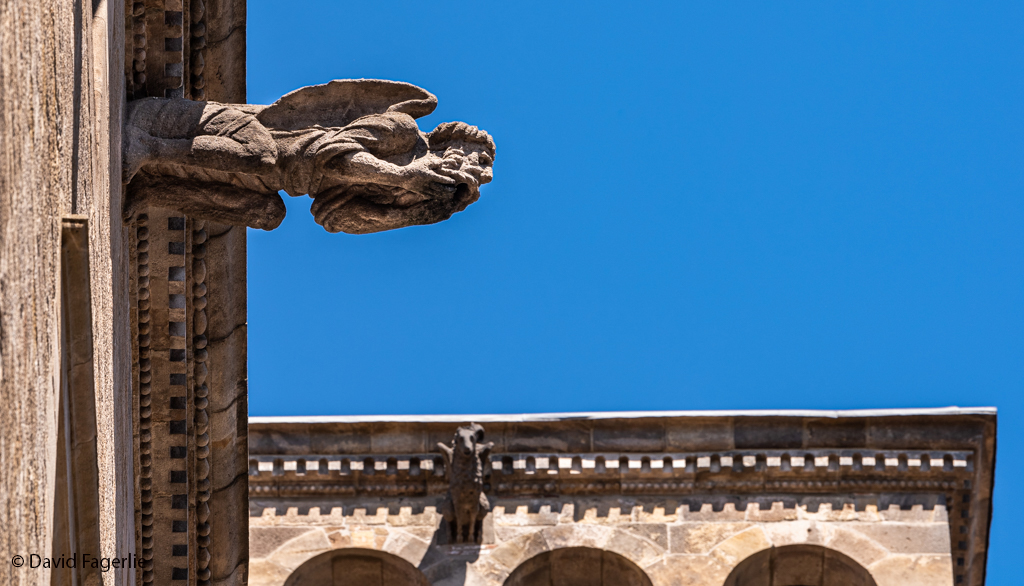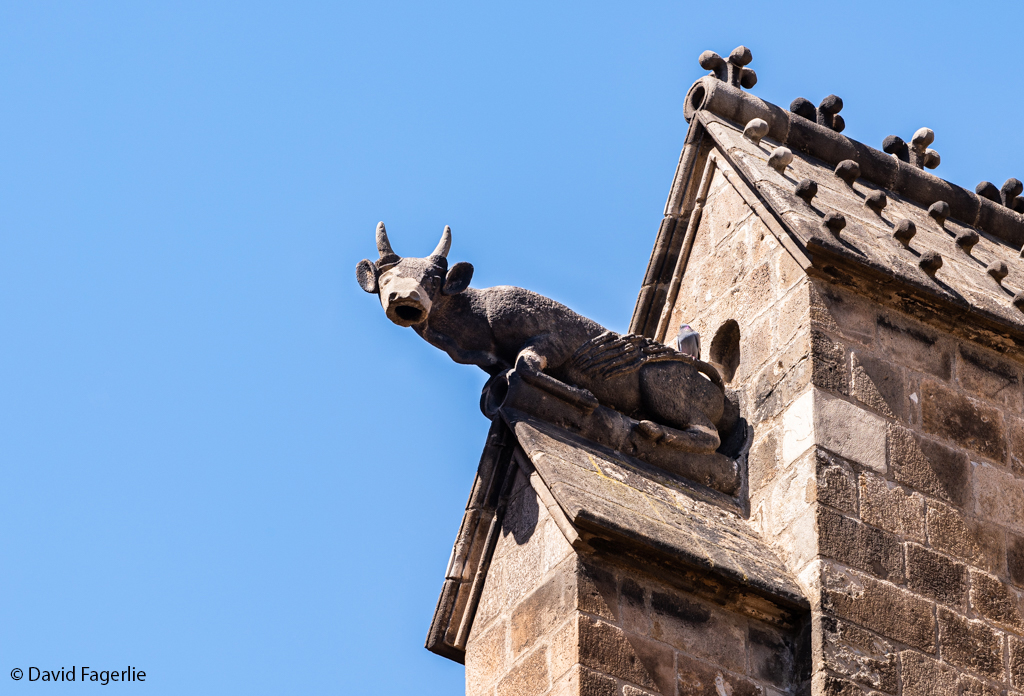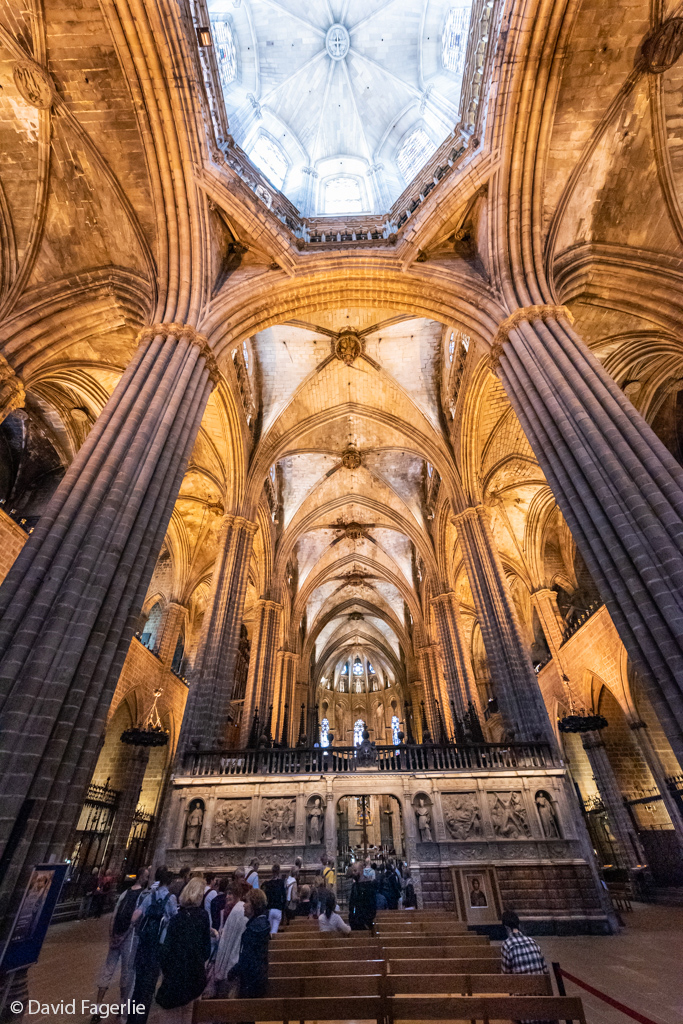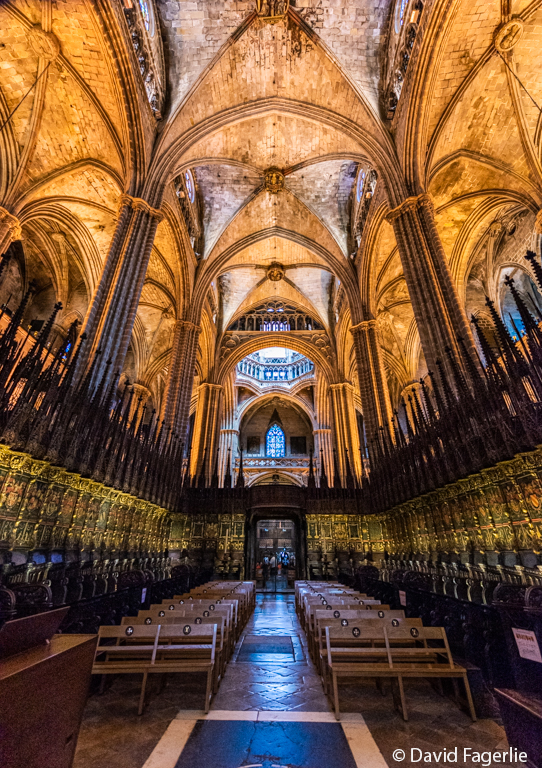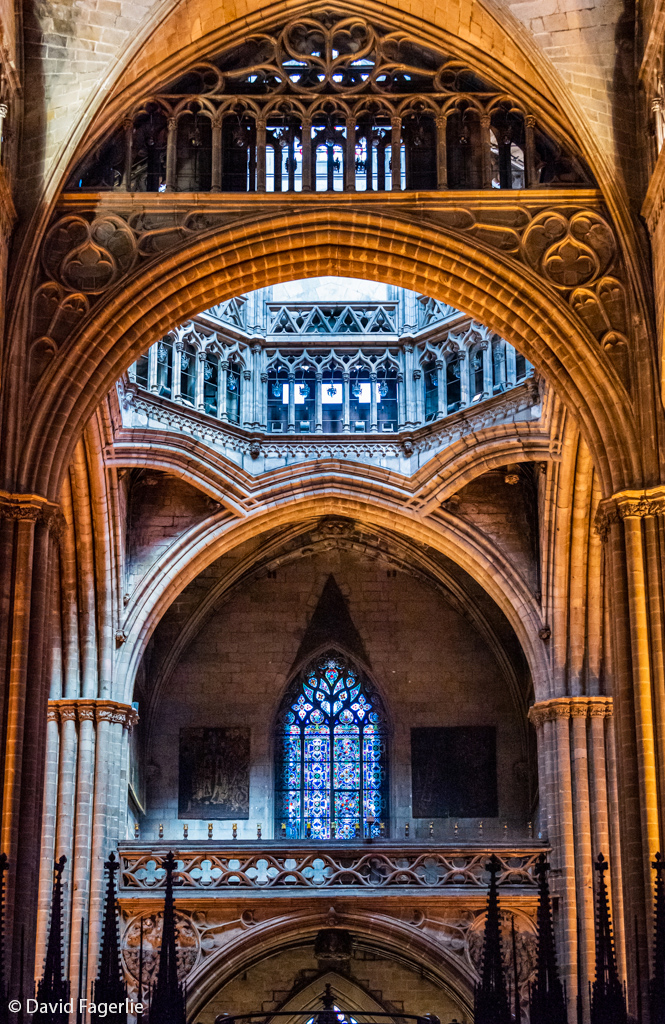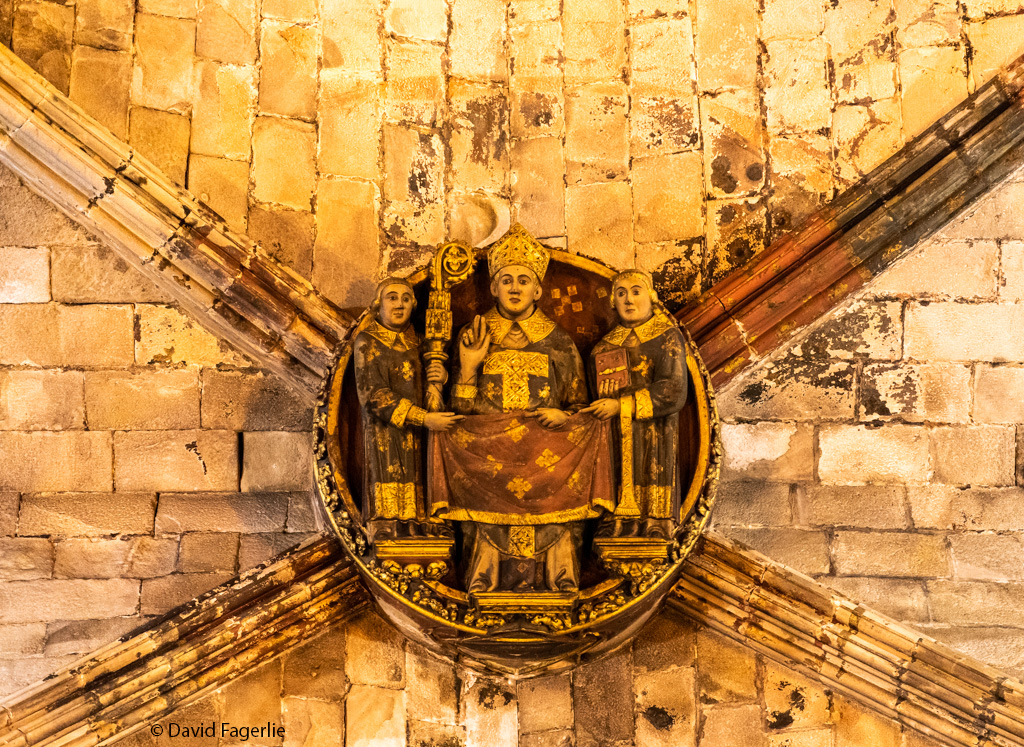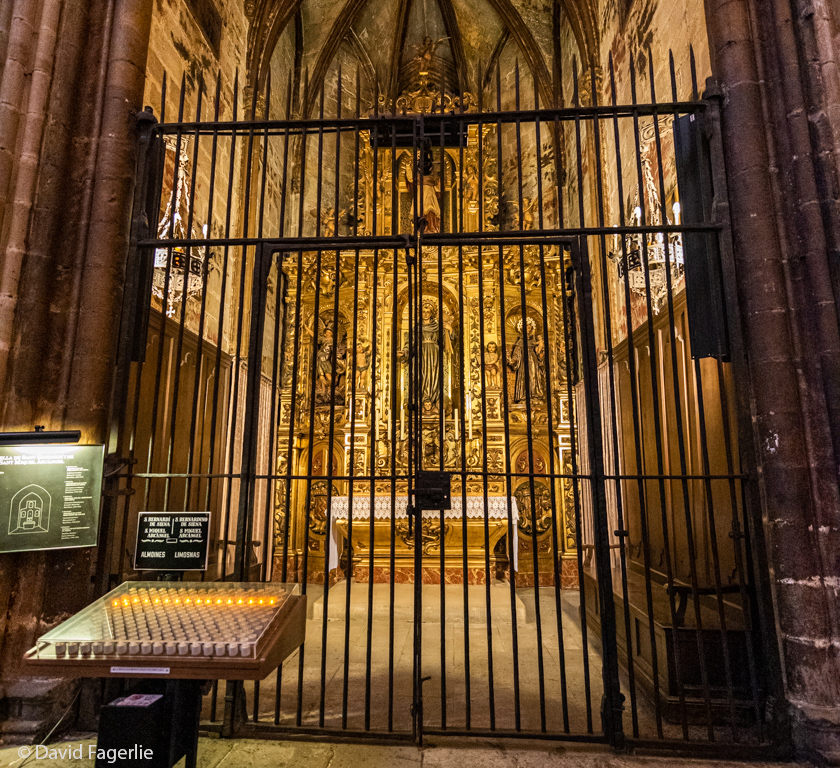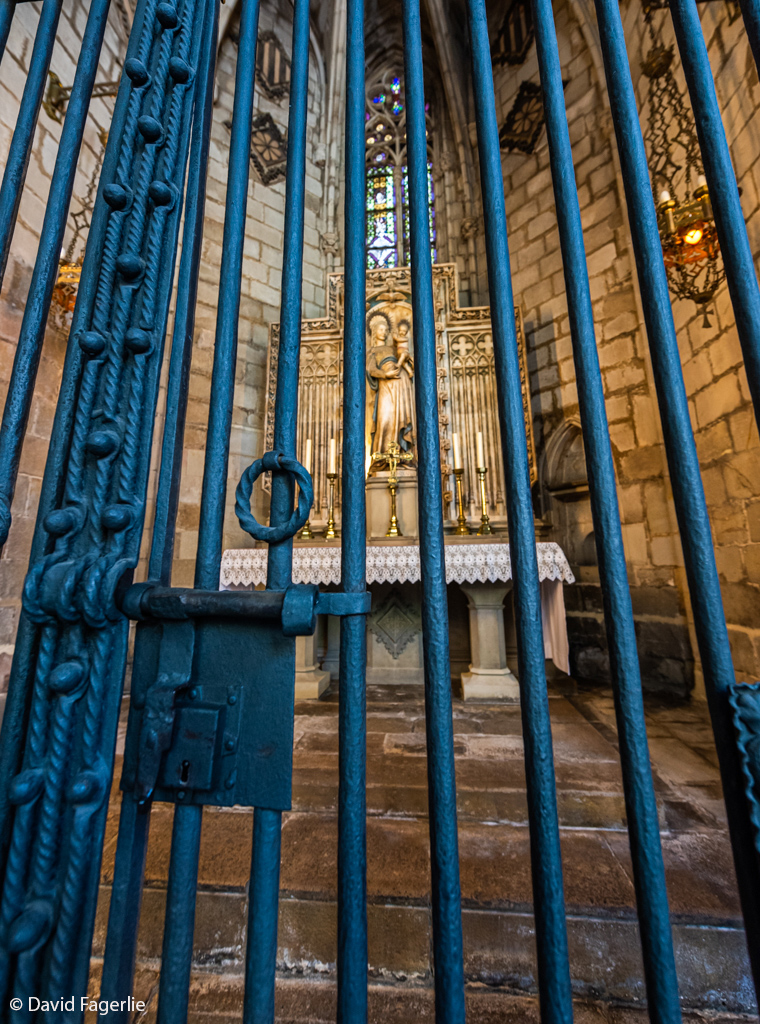 La Seu of Palma de Mallorca
The city of Palma is tucked into a large bay on the southwest end of the island of Mallorca; hence, the name it is known by – Palma de Mallorca. Palma is the capital and largest city of the Balearic Islands. The population of Palma (city proper) in 2019 was 401,270. Over 60,000 of those living in Palma are non-Spanish foreigners. Getting to Mallorca by ferry is a three-hour sailing from either Valencia or Barcelona. Inexpensive flights from either city are 45 to 50 minutes in length. The Palma airport serves 23 million passengers annually. Palma is a popular tourist destination. It is more expensive to visit or live in Palma than most of Spain.
By 123 BCE the Romans founded Palma and Pollentia, which is on the northeast end of Mallorca. Romans living on the Mediterranean used Palma as a sea port on their way to Africa. From 902 until 1229 Mallorca was under Islamic control. It was part of the Umayyad empire. Christians began populating Palma after 707 CE. After three months of siege by James I of Aragon the Christians took Mallorca on December 29, 1229.
The Cathedral of St. Mary of Palma, more commonly known as La Seu, was built by the Crown of Aragon. Construction was started in 1230 but the cathedral was not completed until 1601, 371 years later. This Gothic cathedral is 121 meters long and 40 meters wide. I can tell you from walking the entire circumference looking for the entrance, because I turned right instead of left, it took quite a while to make that journey. The nave is 44 meters high, making La Seu taller than Notre Dame and four meters shorter than Saint-Pierre de Beauvais, the tallest Gothic cathedral in the world.
The largest of two rosette windows, created in the 14th century, contains 1,200 pieces of stained glass; it is the largest rosette window in the world. The cathedral was damaged in an earthquake in 1851 and some repairs were done in the Neo-Gothic style.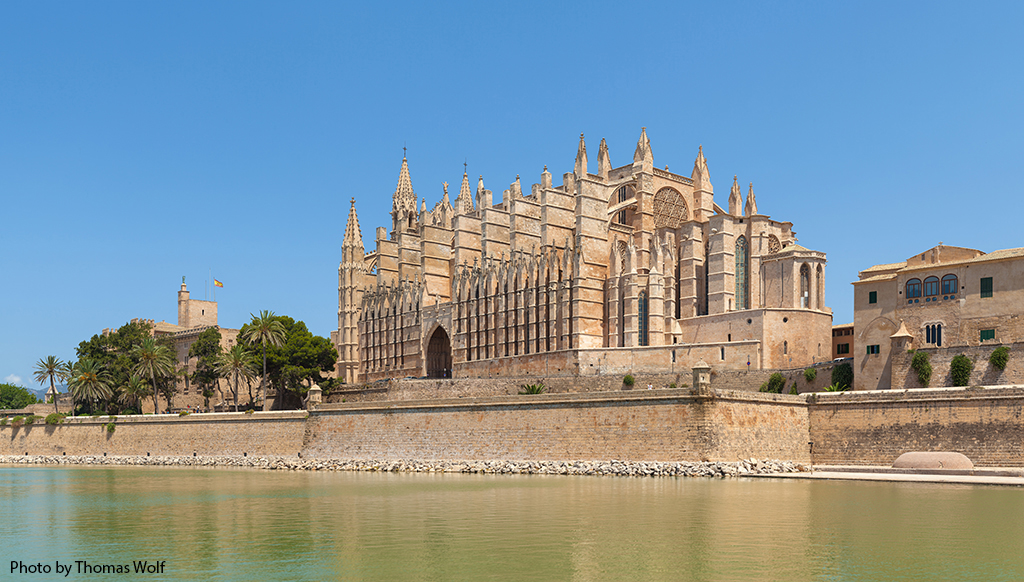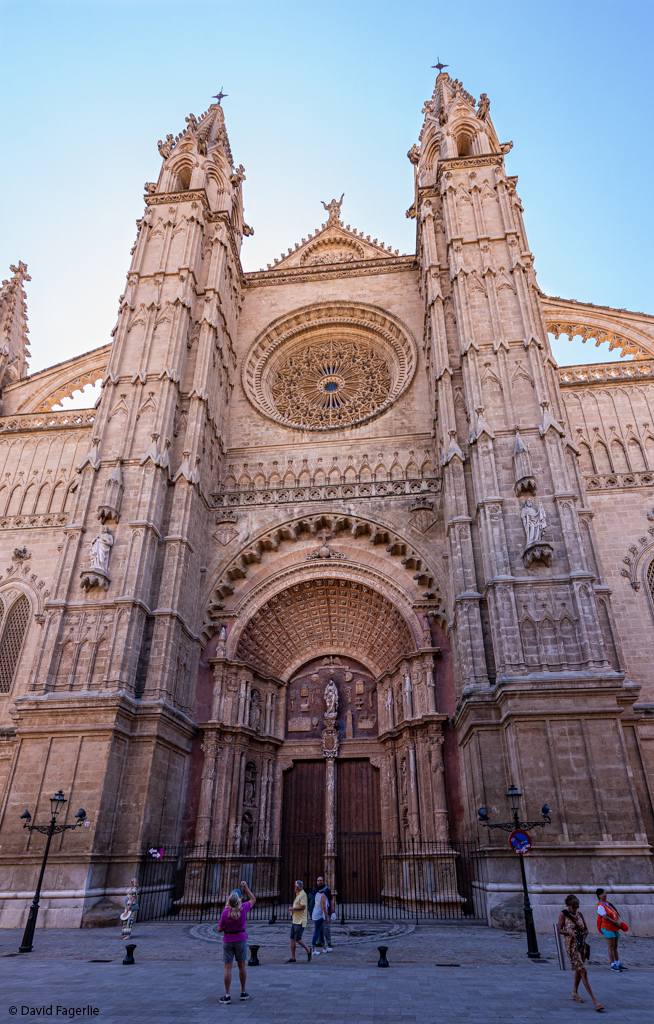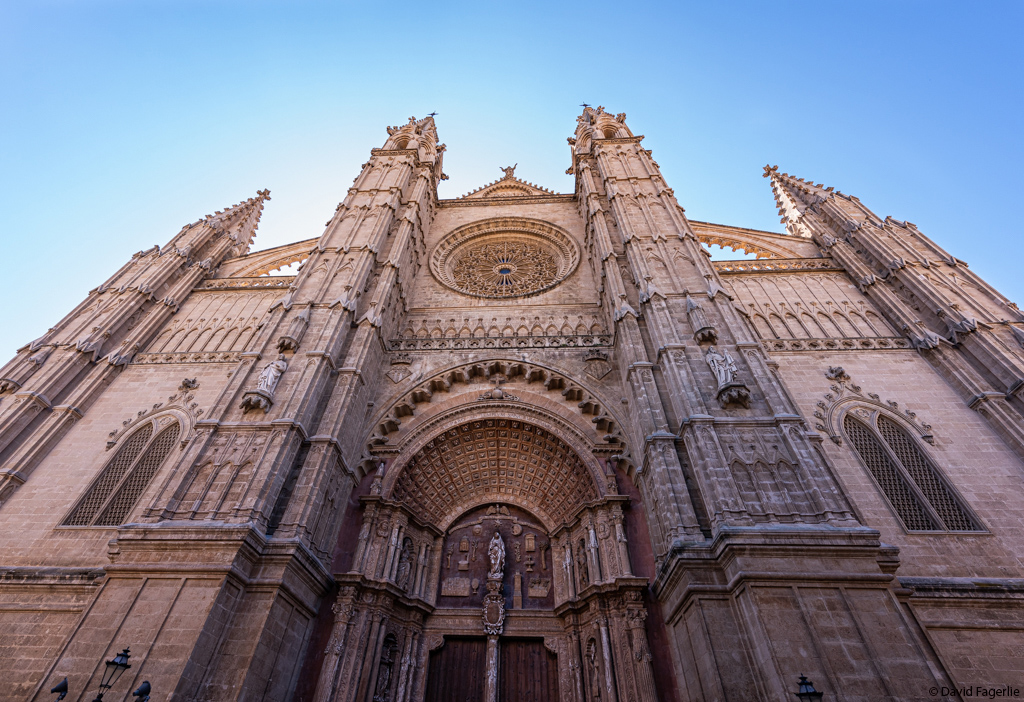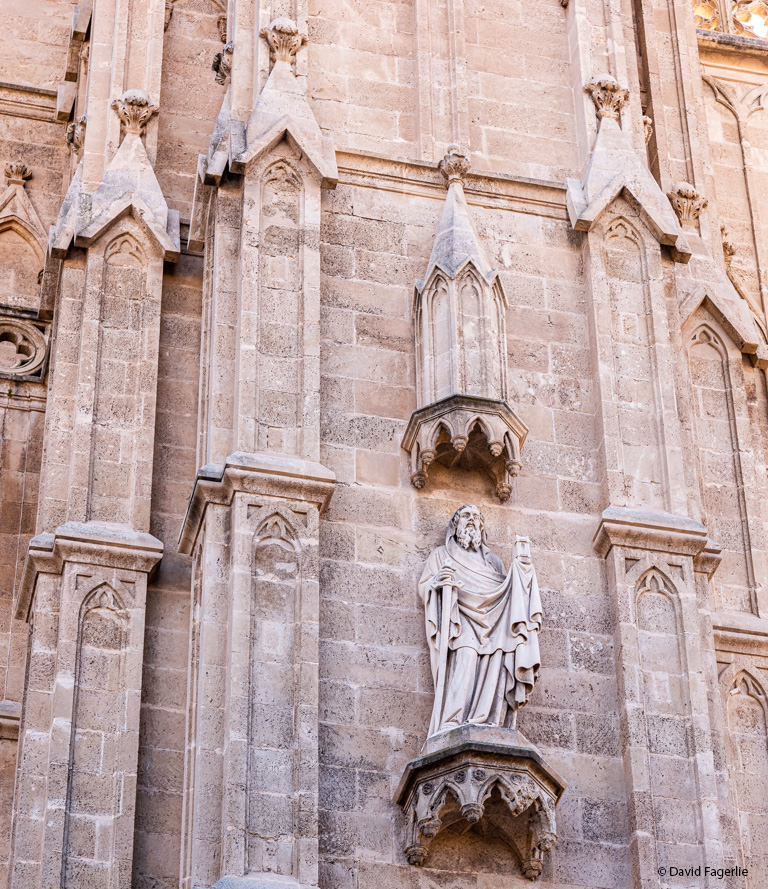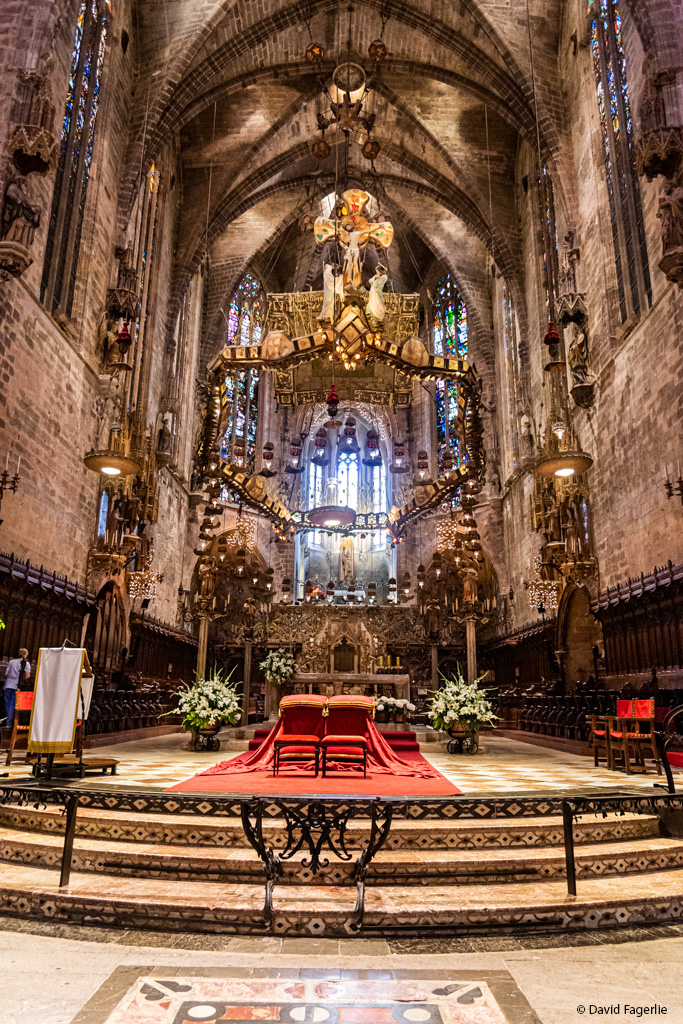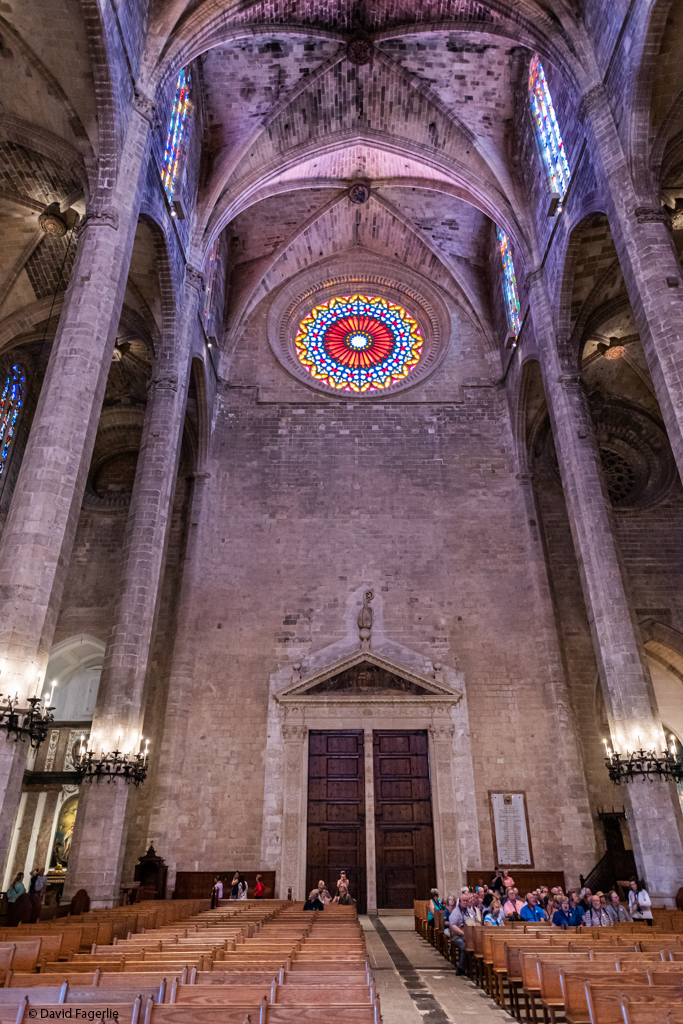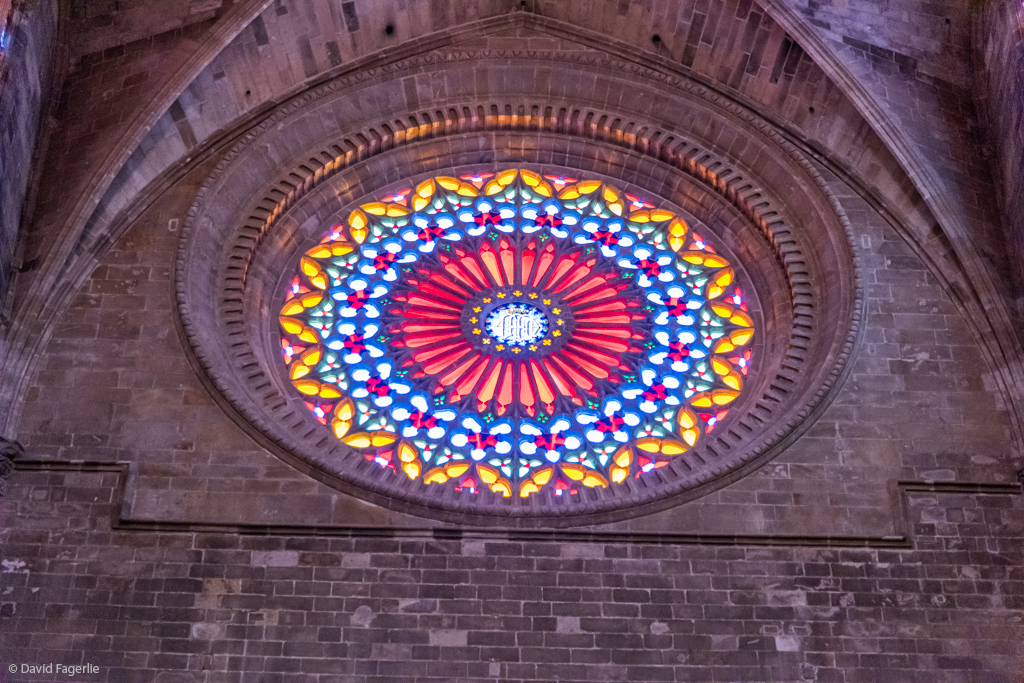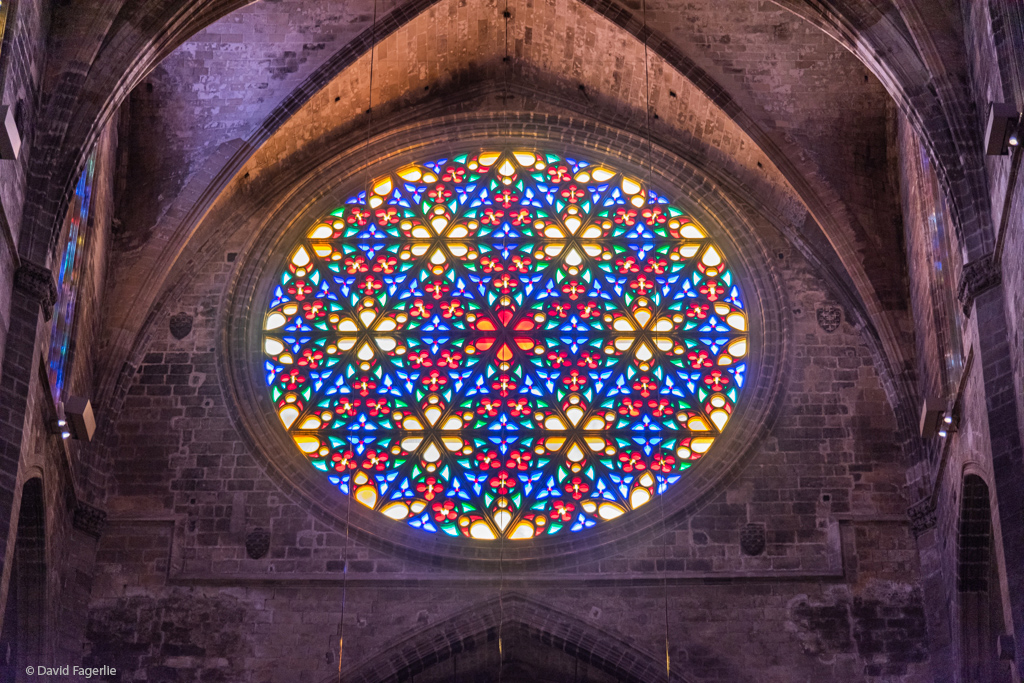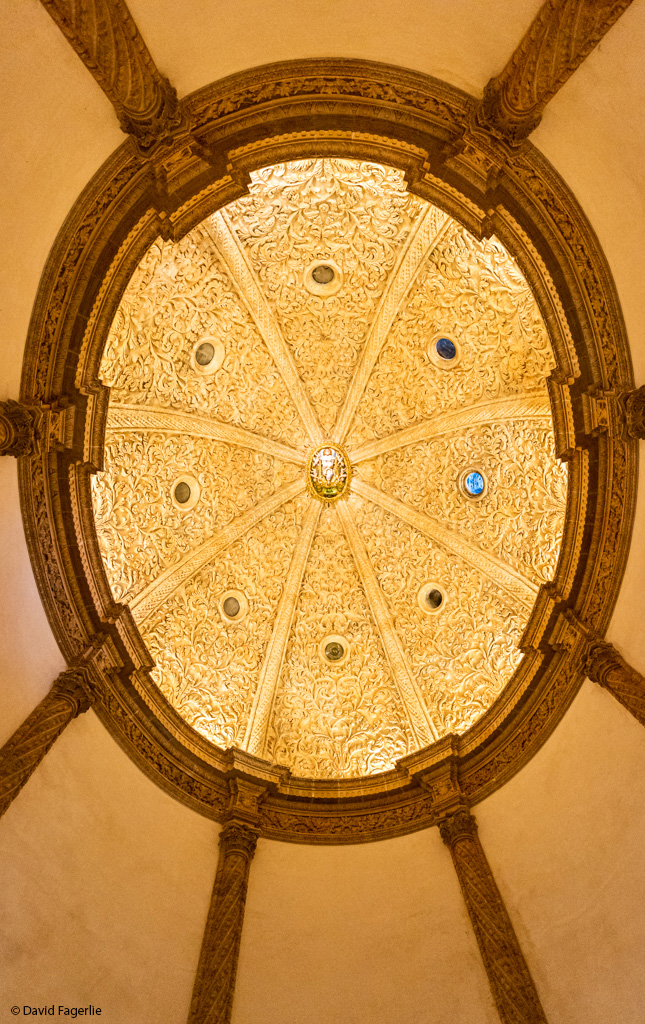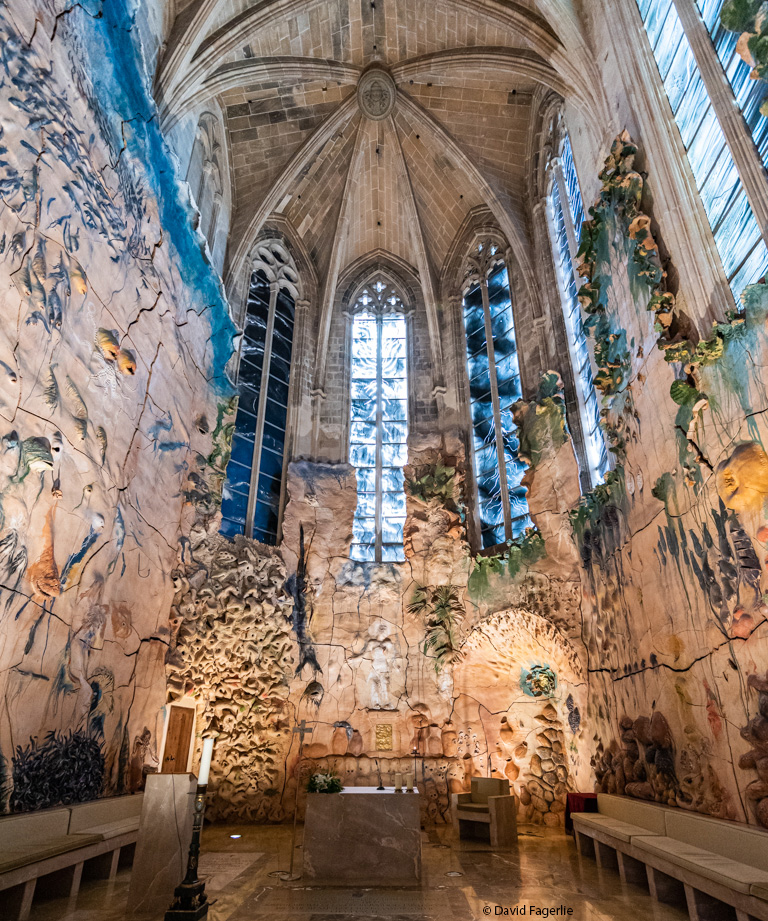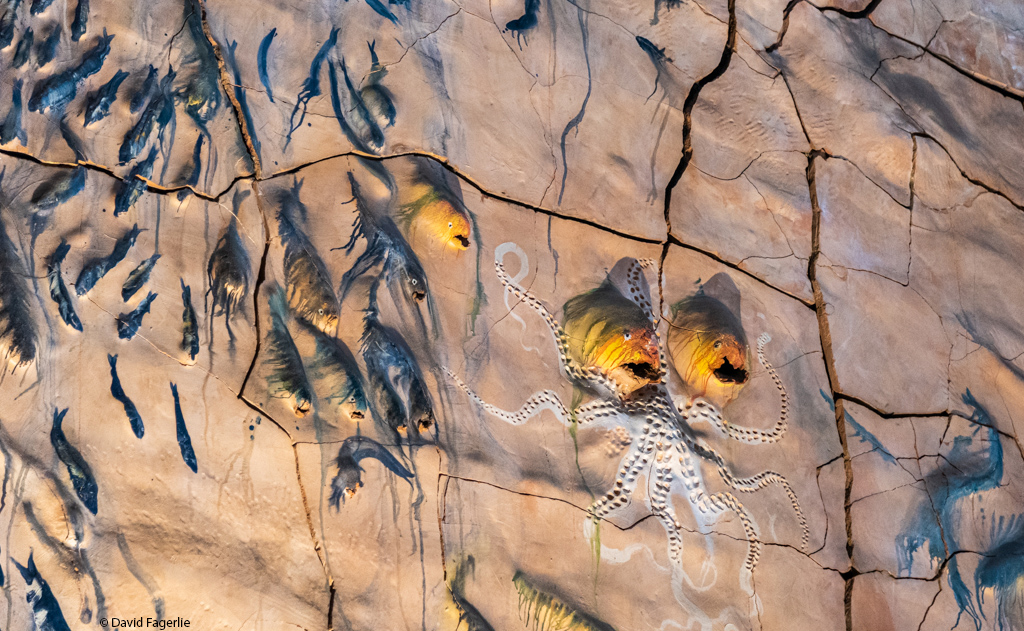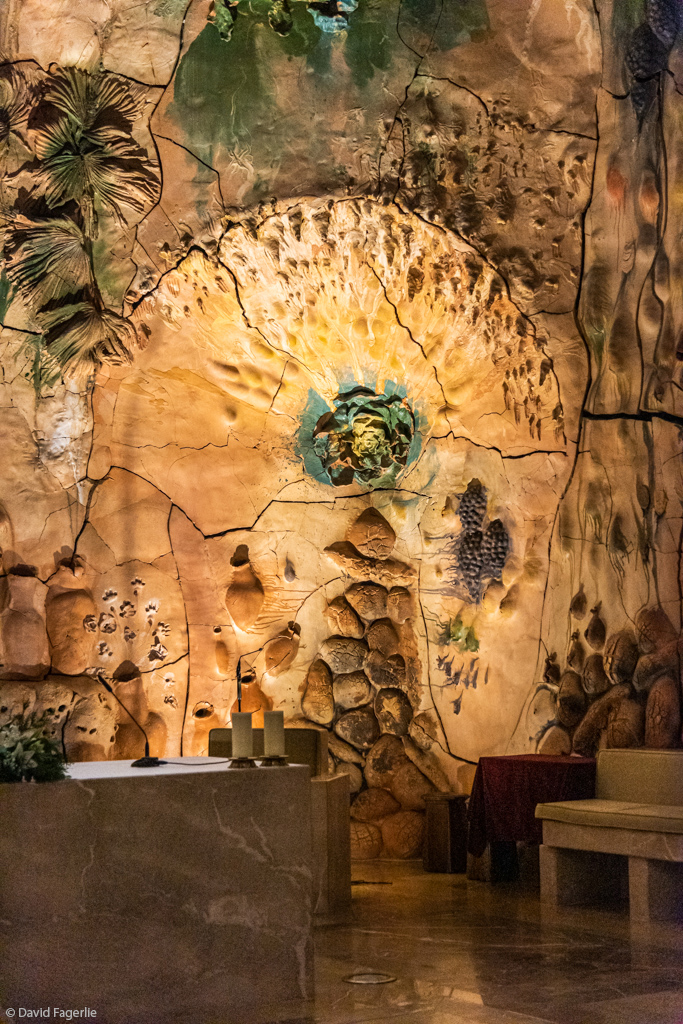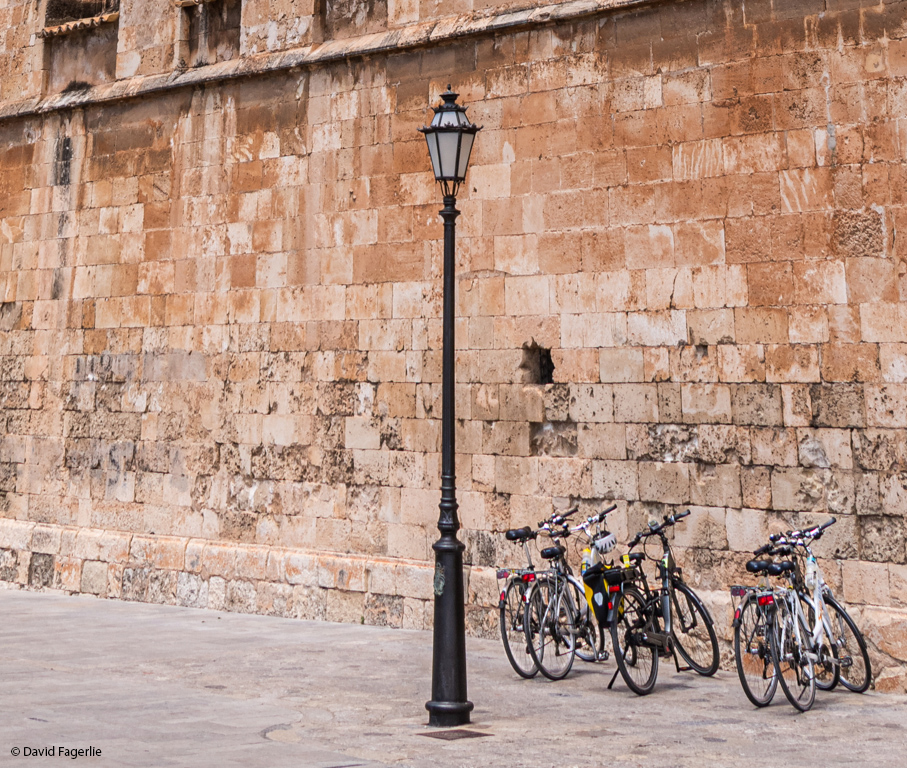 Montserrat
Forty-eight kilometers northwest of Barcelona is Monserrat mountain. Montserrat means "serrated mountain." Nestled in a rock outcropping is Santa Maria de Montserrat Abbey. It is a Benedictine monastery and residential boys school and boys choir. The mountain had religious significance in pre-Christian times when a temple to Venus was built at the site by the Romans.
The monastery at Montserrat is the most important pilgrimage in Spain. Pilgrims from around the world come to see the Virgin of Montserrat, also called Our Lady of Monserrat. The statue is painted black with gold coloring for the sculpted clothing; it is known as the dark skinned lady of the mountain. The statue is kept in a small darkly-lit area behind the chapel. Visitors are allowed to parade past the statue.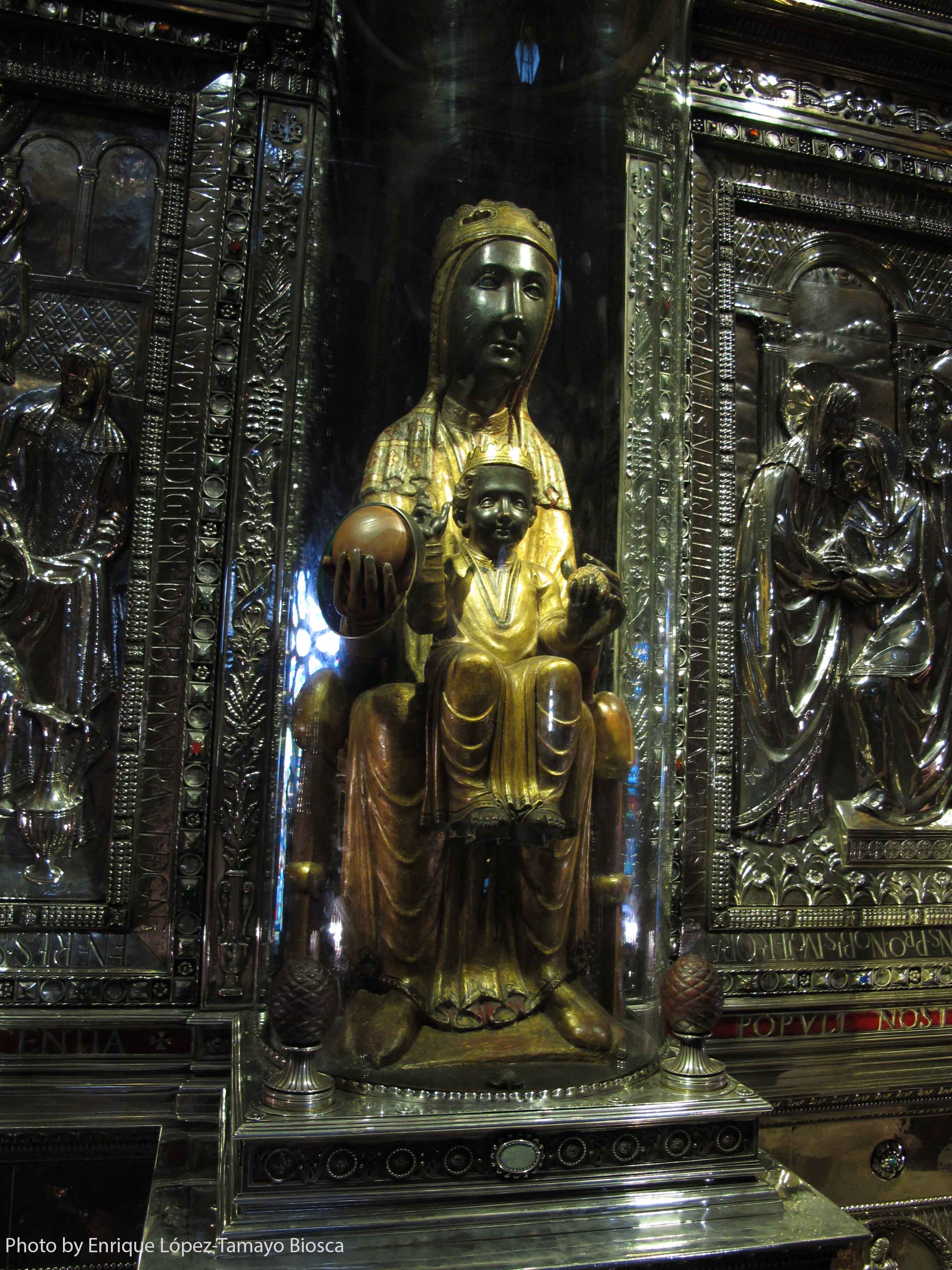 It is believed that the wooden statue of the Madonna holding the world in her hand and the Christ Child in her lap was carved by Saint Luke in the year 50 CE when he lived in Jerusalem. For unknown reasons the statue was moved to Egypt. In 718 the statue was moved to Barcelona to escape destruction by invading Arab Saracans. The statue fell out of sight until 880 when, as legend has it, shepherds watching their flock at night saw lights and heard singing from a mountainside in Catalunya. They found the statue in a cavern and brought it to a nearby abbey. The abbey was expanded to a monastery in 1025. One of the hermits from Montserrat, Bernal Boil, accompanied Christopher Columbus on his voyage that landed at America.
Montserrat Abbey was destroyed by Napoleon in 1811 and then largely abandoned due to "anticlerical" legislation in the 1830s. The abbey was slowly rebuilt starting in 1858. Turbulent times came again in the Spanish Civil War (1936-1939). It is believed that 23 monks were killed in that war. The autonomous government of Catalunya managed to save Montserrat and prevent looting.
Today the monastery is quite large. The architecture is unremarkable except for an attractive sanctuary. However, the setting is spectacular.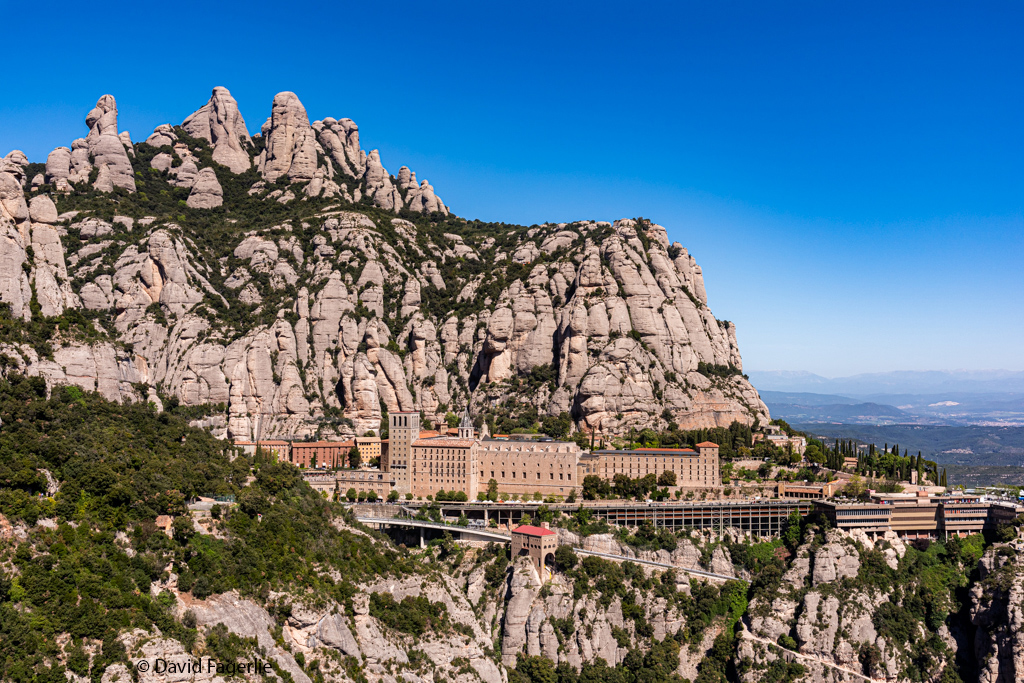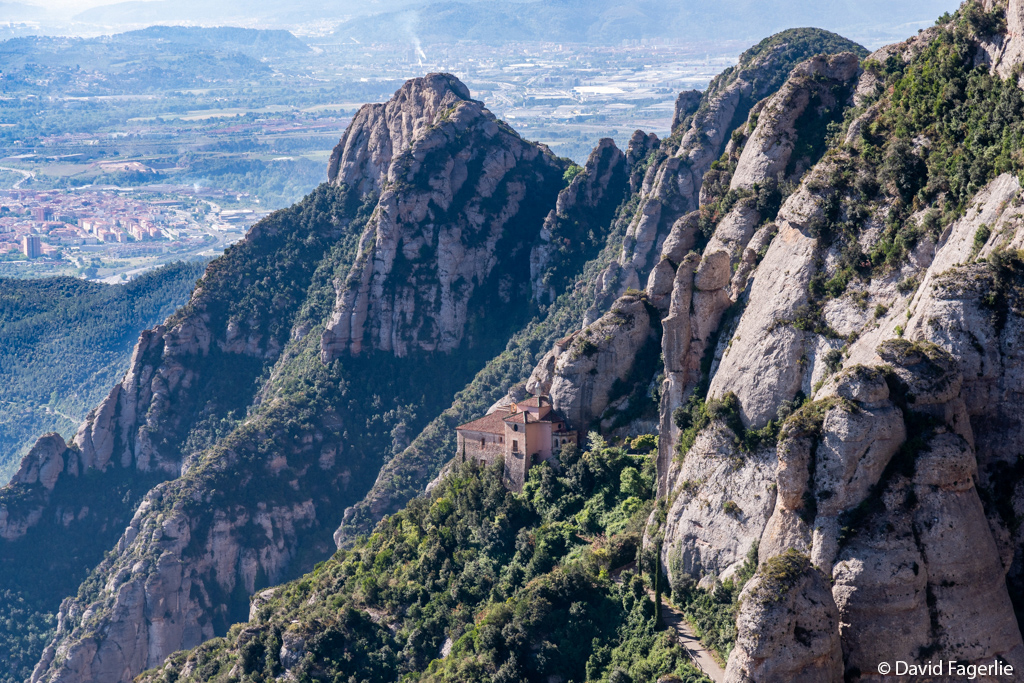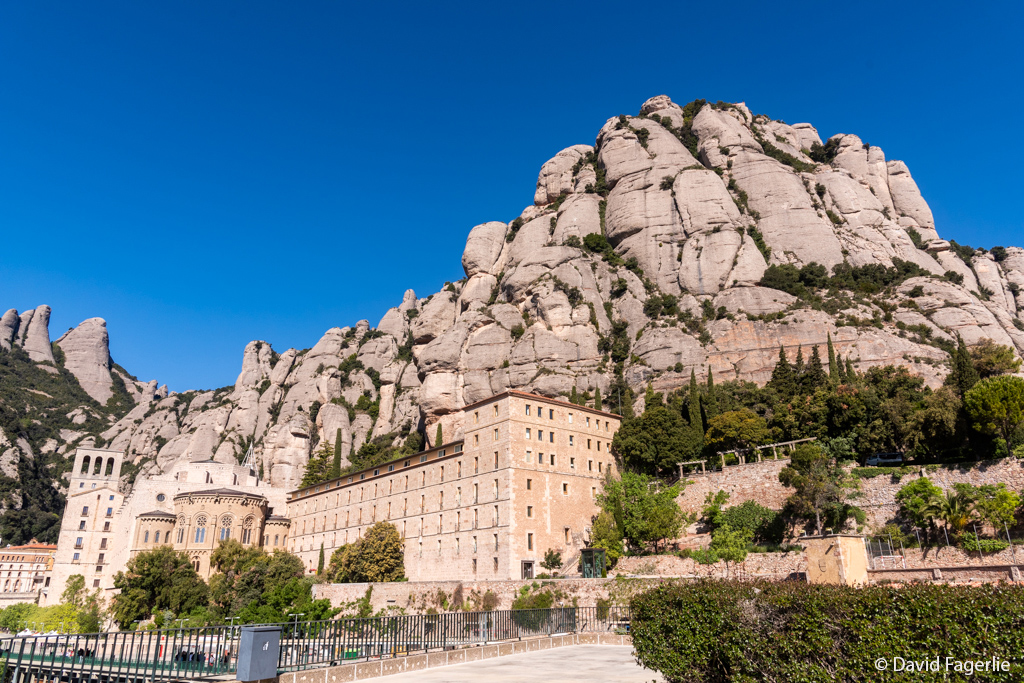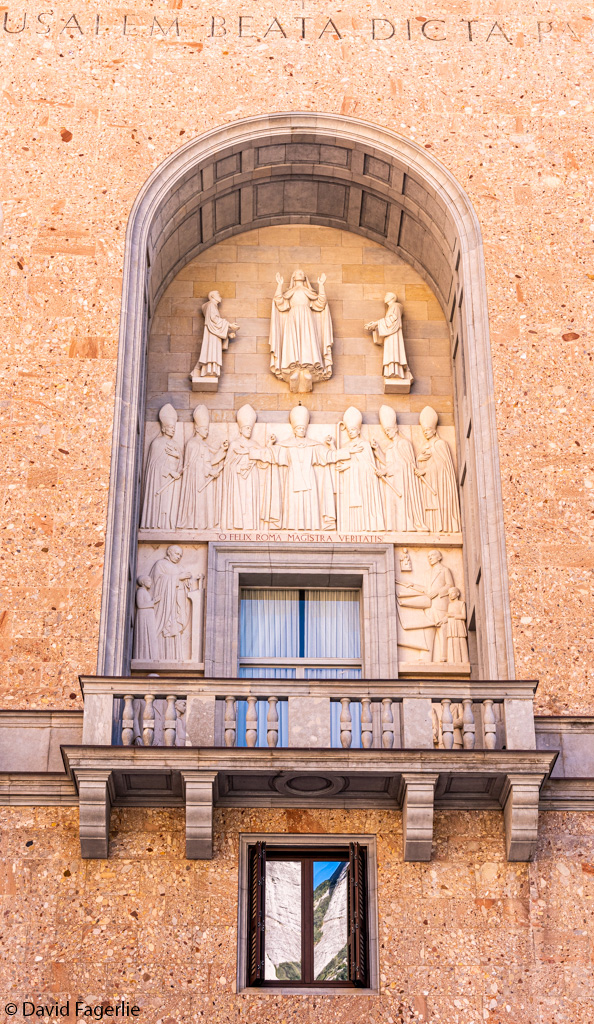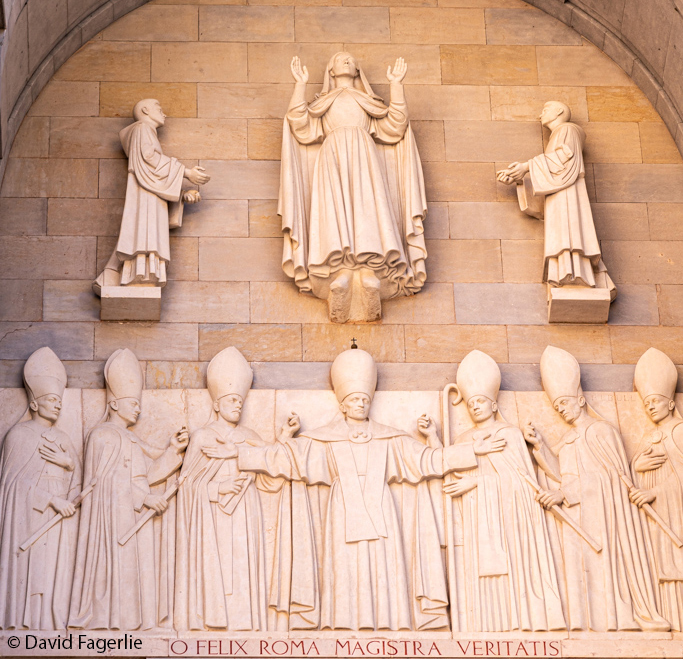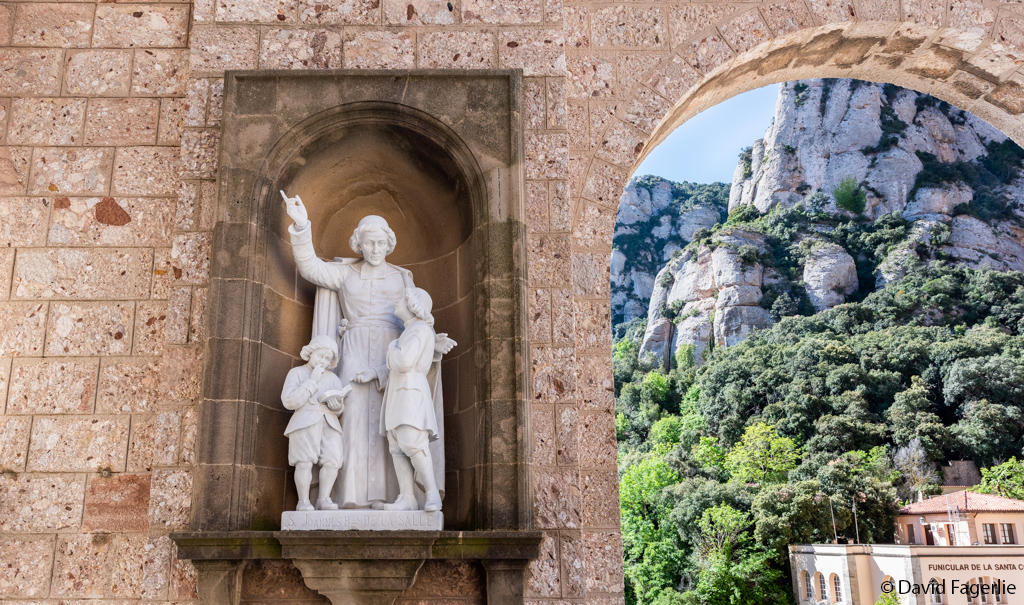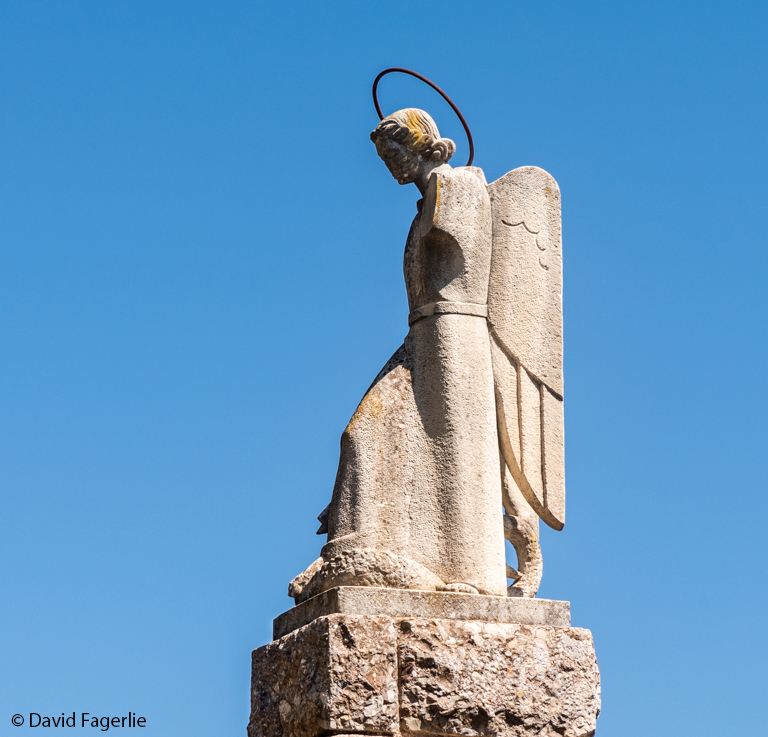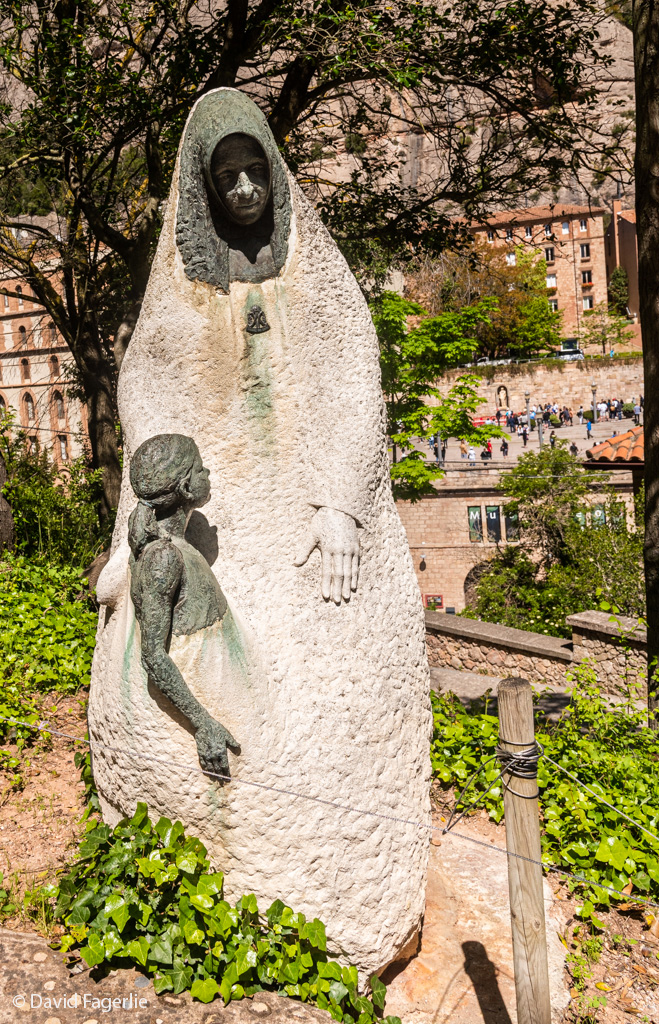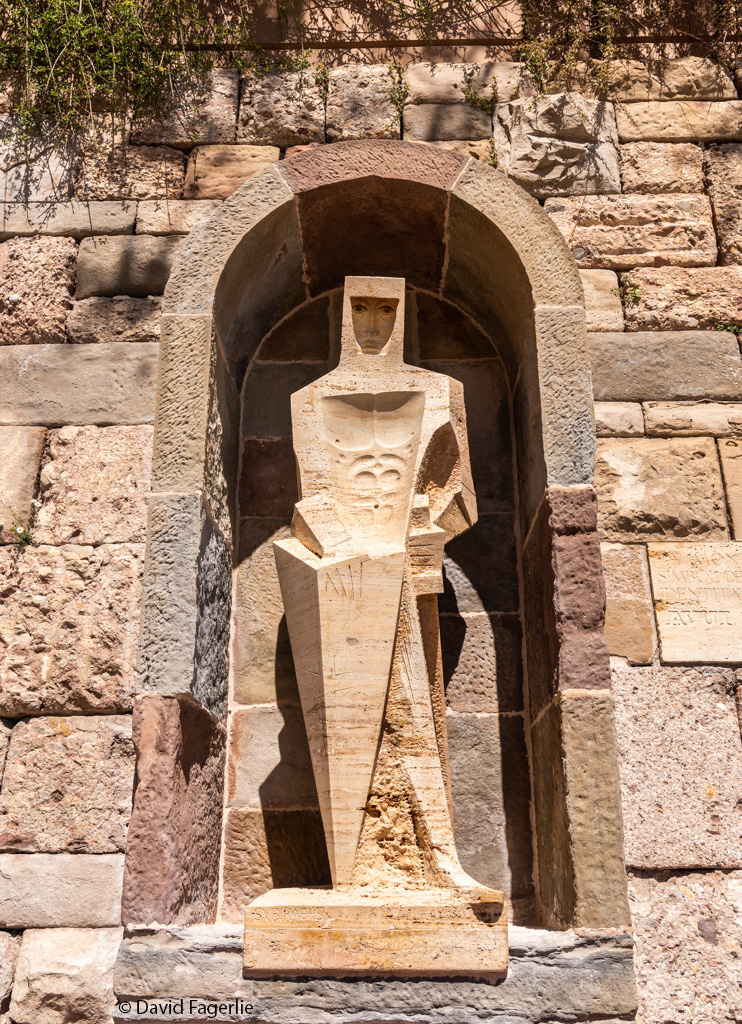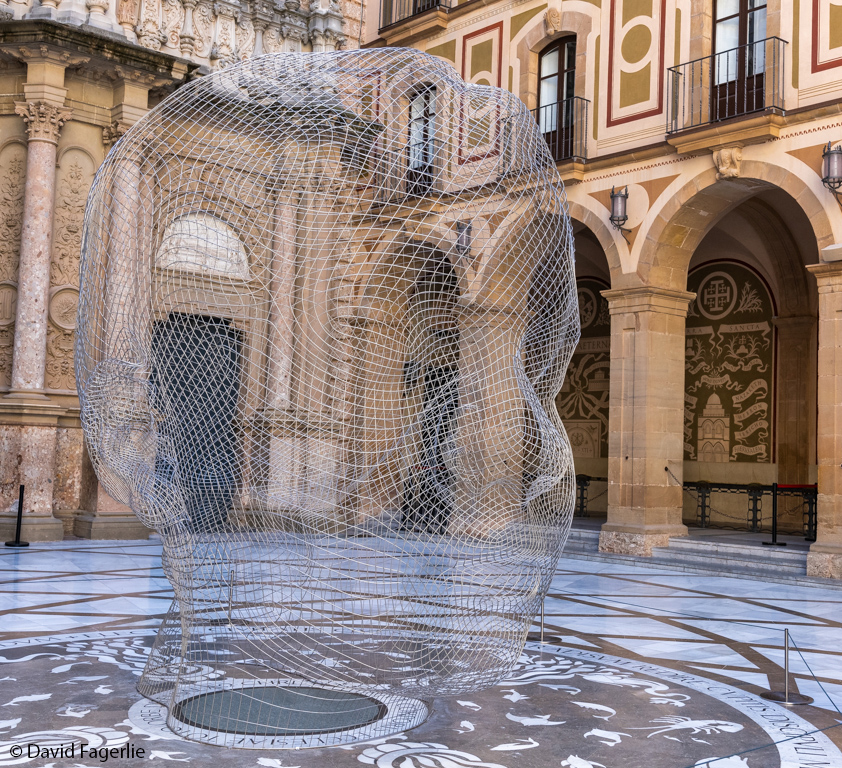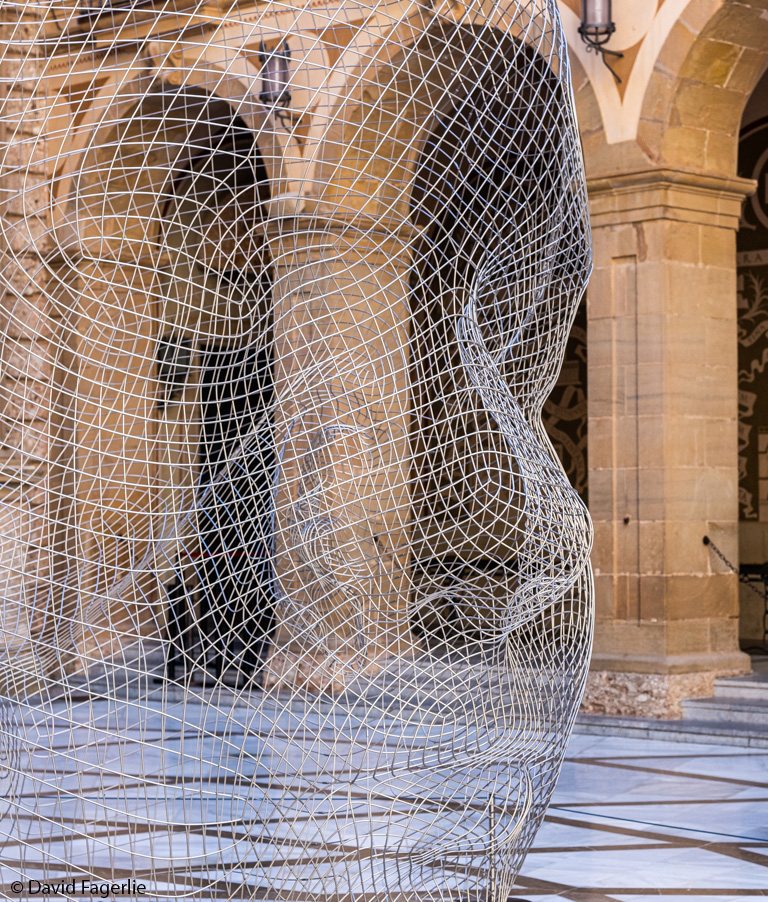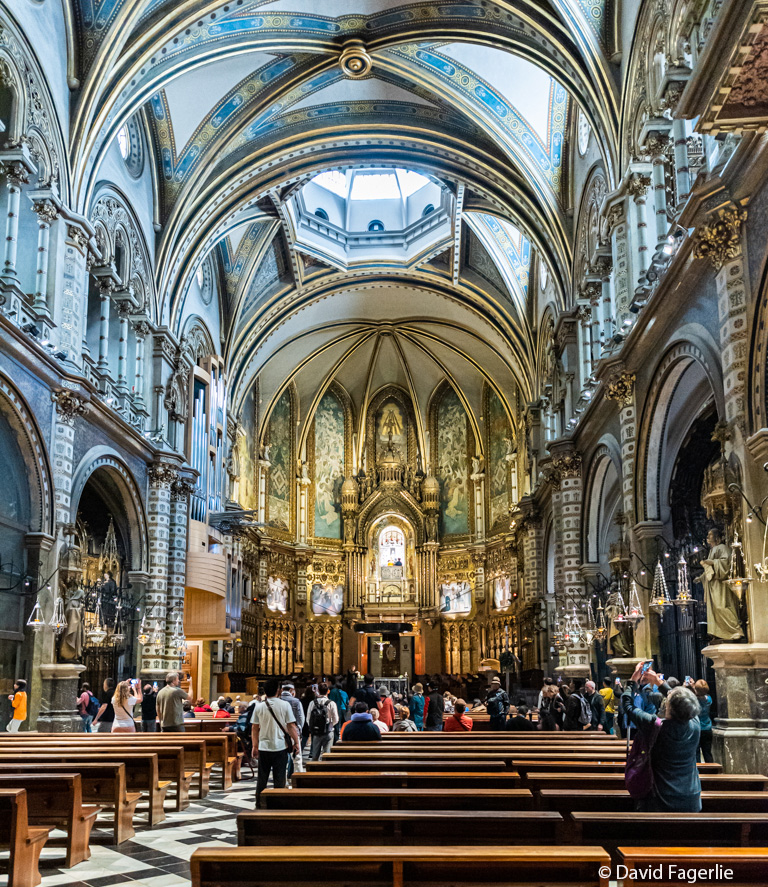 Montserrat is a Benedictine monastery. The order takes responsibility for insuring that the mountain, monastery and sanctuary remain places for people to gather and worship. Recent literature indicated there were over seventy monks at the monastery. They dedicate their life to prayer, providing shelter and to work. They follow a set rhythm in which work and prayer play a part. I lived in a benedictine monastery outside a small town in central Mexico while a college student. Every day chanting and singing by the monks filled the hallways of the monastery and brought peace to us all.
Montserrat is home to one of the oldest boys' choirs in Europe; the first written account of the choir at Montserrat was in 1223. Boys live at the monastery, which has a school providing general education as well musical training. They perform mid-day every day except holidays and Saturdays. The choir travels worldwide.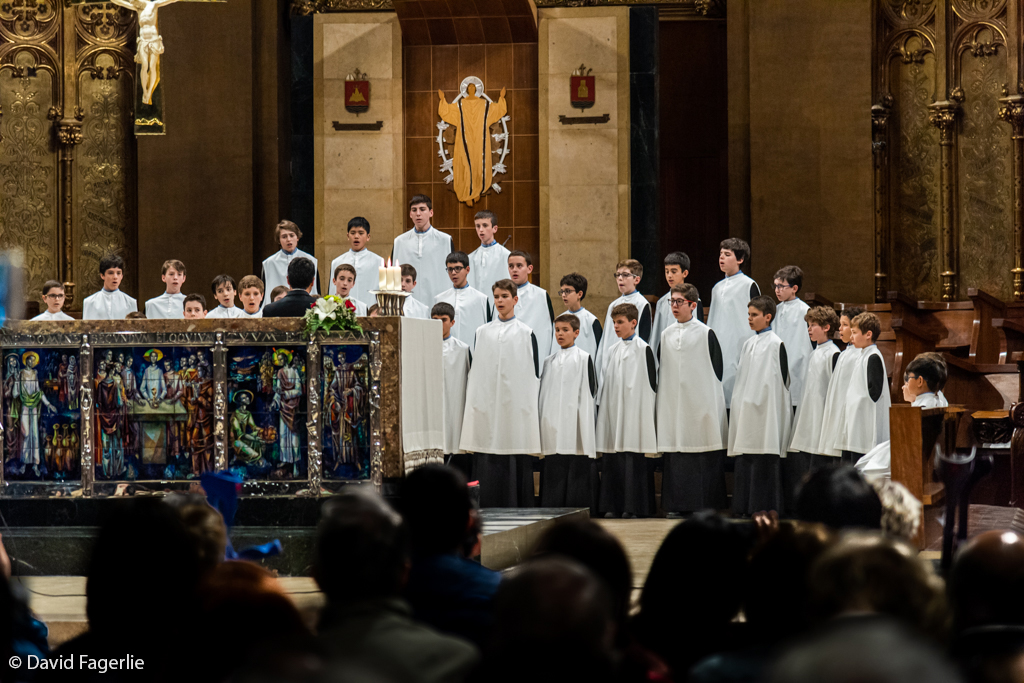 A higher resolution slide show is available in Galleries. You can access the gallery for this chapter directly by clicking HERE.
This concludes Devotion – Part 2 and our travel in Spain. You might wonder why I did not feature Madrid? I do not have images that fit the devotion theme. However, I highly recommend visiting Madrid; it is an amazing city.
Next Monday we begin Devotion – Part 3 in Cambodia. Until then, I hope that you have a great week.