Devotion – Part 2: Spain
Chapter 6: Antoni Gaudí
Antoni Gaudí was born on June 25, 1852 and lived until June 10, 1926 (age 73). He was a Catalan architect who became the most prominent architect of Catalan Modernism. Some of the shape concepts were in play by other architects; however, Gaudí took concepts to a level far beyond his contemporaries. His works are one of a kind and a reason to visit Barcelona, if for no other reason.
Gaudí's work was influenced by his life passions of nature and religion in addition to architecture. Considering the backdrop of the art scene in Barcelona I displayed in the last chapter it seems to me Gaudí had the good fortune of being born with extraordinary talent in a culture that encouraged artistic expression. I see a connection between the styles of Gaudí and the sculptor Joseph Clarà; their forms have the same "flow."
Gaudí brought into his designs ceramics, stained glass, wrought ironwork forging and carpentry. Influenced by Neo-Gothic art and Oriental techniques, Gaudí became part of the "Modernista" movement which was reaching its peak in the late 19th and early 20th centuries.
His Roman Catholic faith intensified during his life and religious images appear in many of his works. This earned him the nickname "God's Architect." Between 1984 and 2005 seven of Gaudí's works were declared UNESCO World Heritage Sites. Gaudí's masterpiece, the still-incomplete Sagrada Familia, is the most visited monument in Spain.
Basílica de la Sagrada Família
Construction began on the Basílica de la Sagrada Família (Sagrada Familia) on March 19, 1882 under architect Francisco de Paula del Villar. Villar resigned in 1883 and Gaudí took over. He transformed the project with his architectural and engineering style, combining Gothic and Art Nouveau forms. Gaudí devoted the remainder of his life to the project and he is buried in the Sagrada Familia crypt. At the time of Gaudí's death less than quarter of the project was complete. Construction progressed slowly, completely dependent on private funds, and was interrupted by the Spanish Civil War. In 1936 revolutionaries set fire to the crypt and destroyed some of the master plans. It took sixteen years to piece the fragments of the plan back together. Computer aided design has increased the speed of development and construction, which passed the midpoint in 2010. It is hoped that the Sagrada Familia can be completed by 2026, the centenary of Gaudí's death. I climbed a bell tower in Barcelona to get this territorial view that shows the prominence of Sagrada Familia in the Barcelona landscape.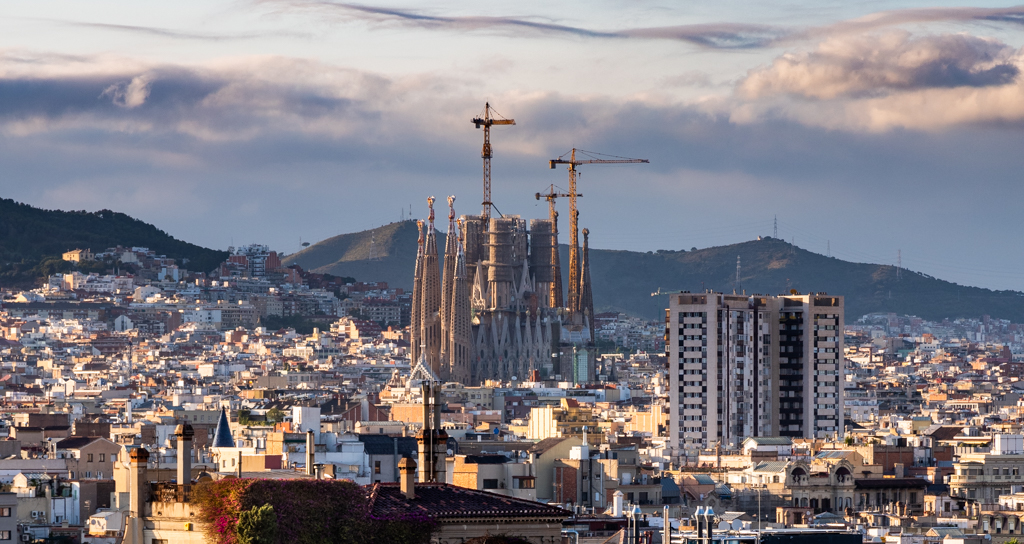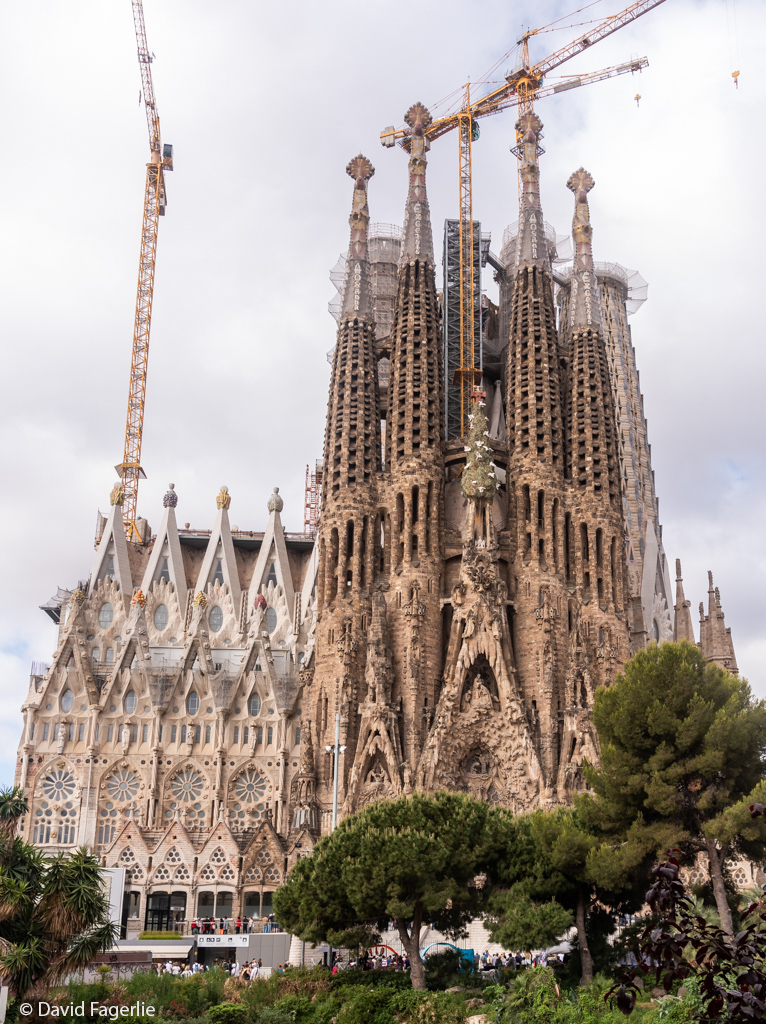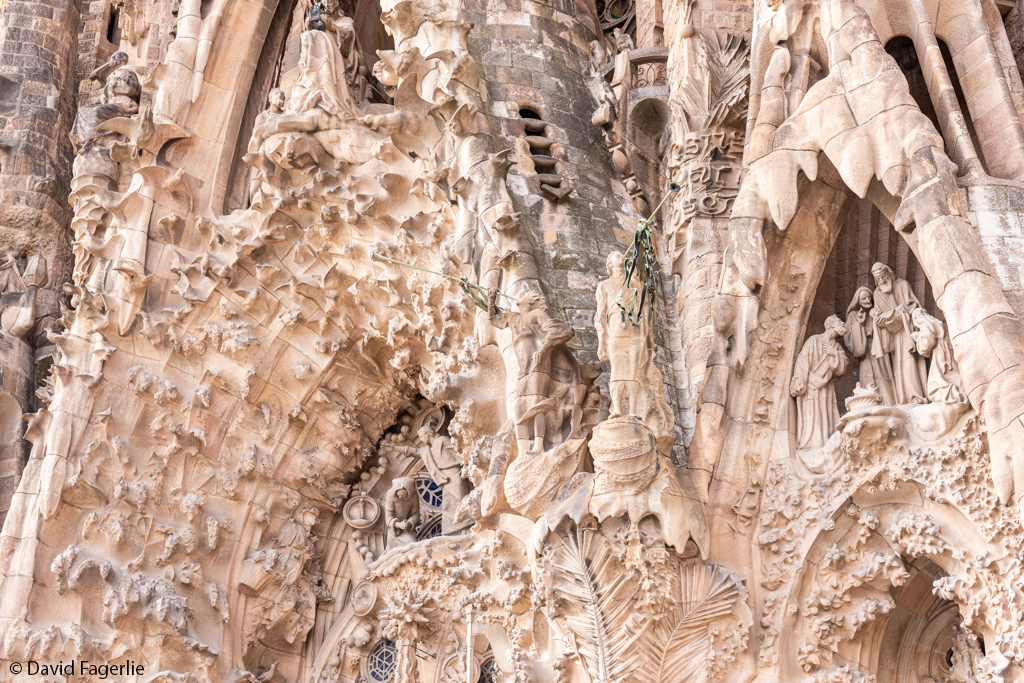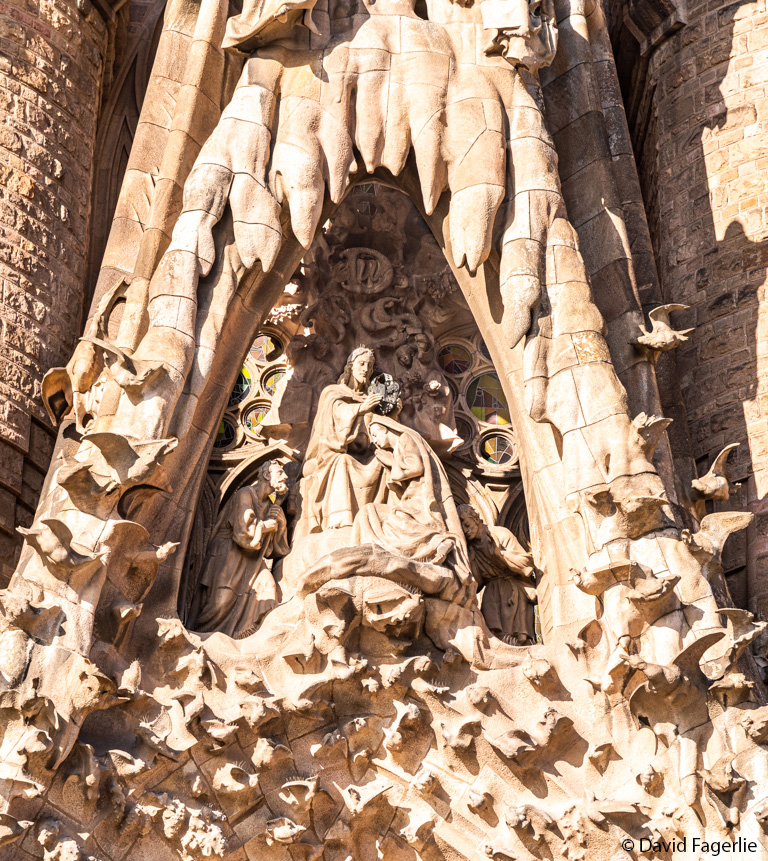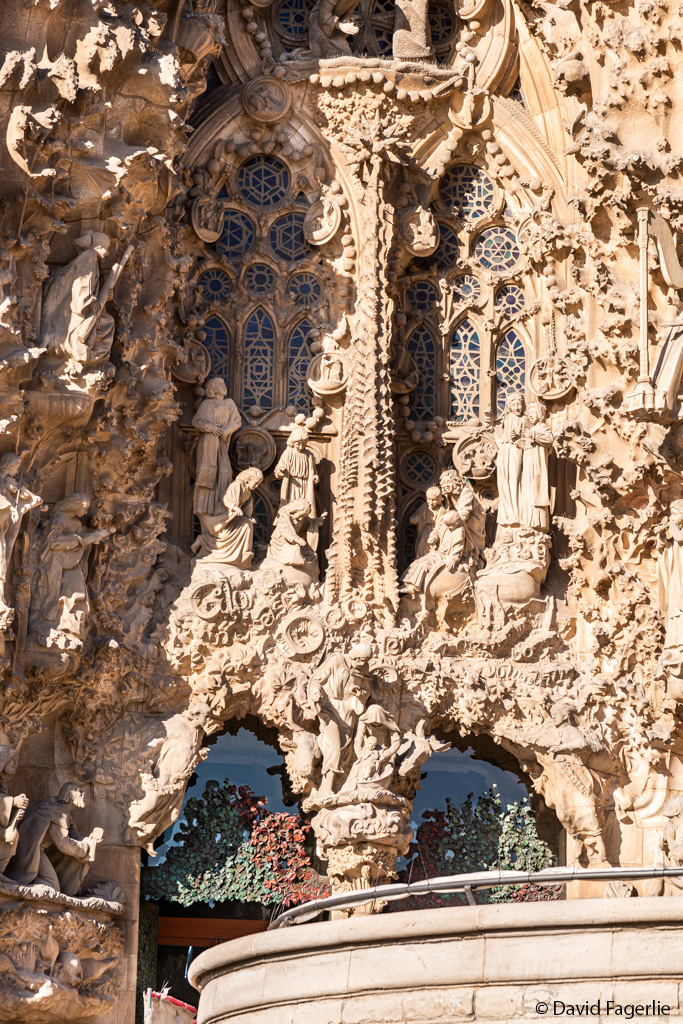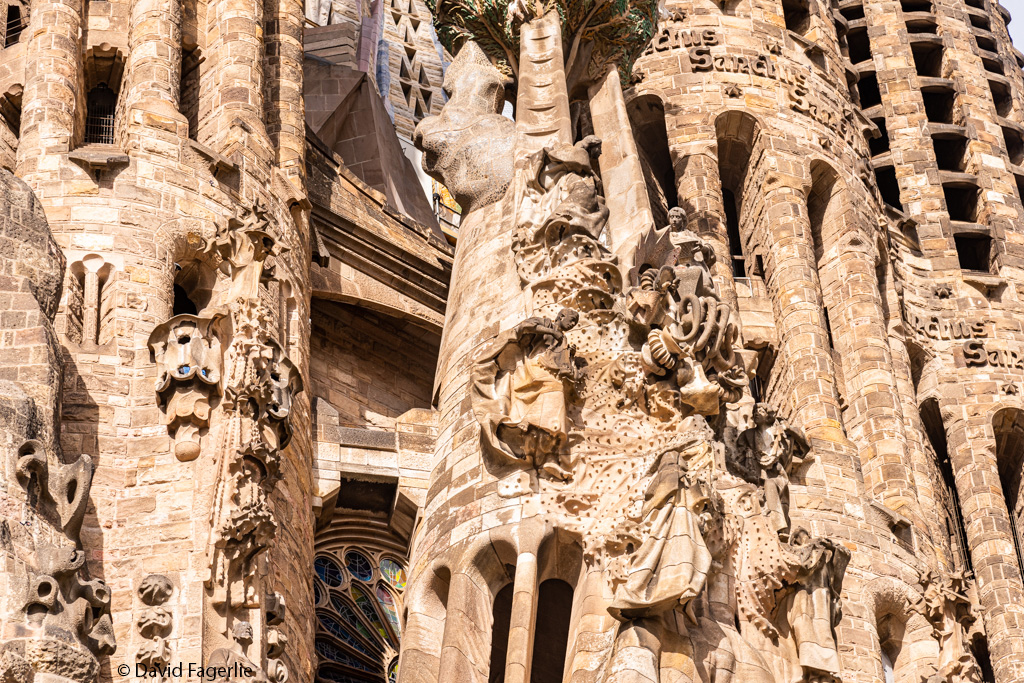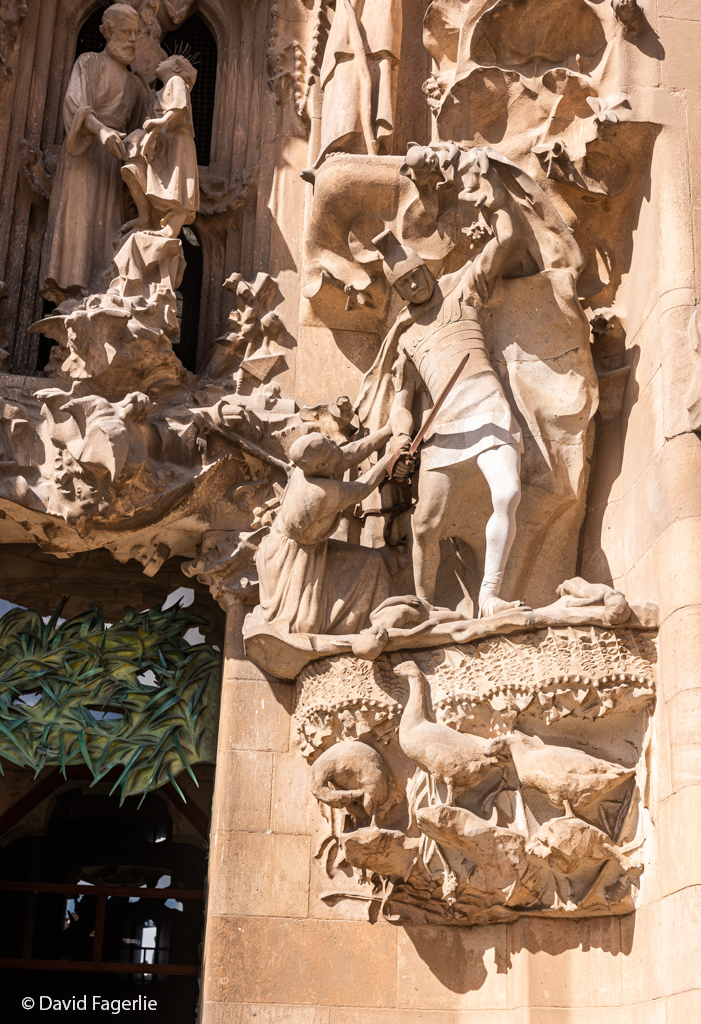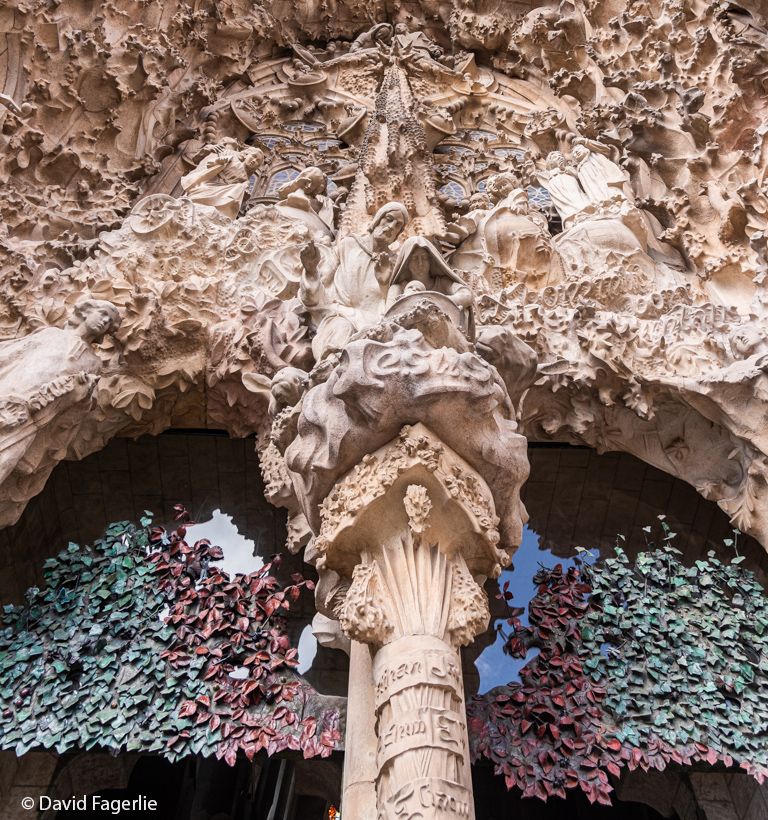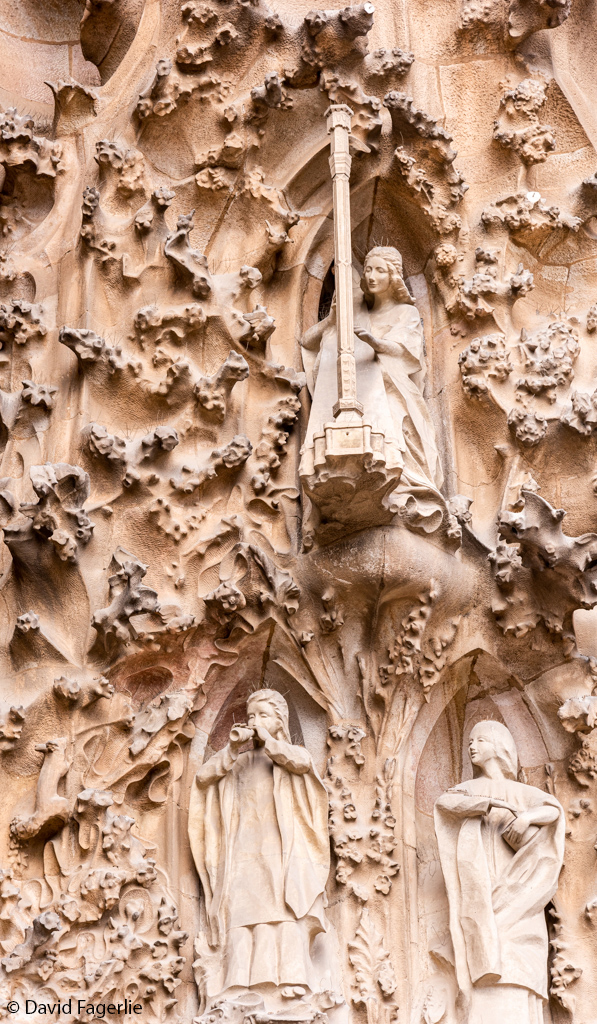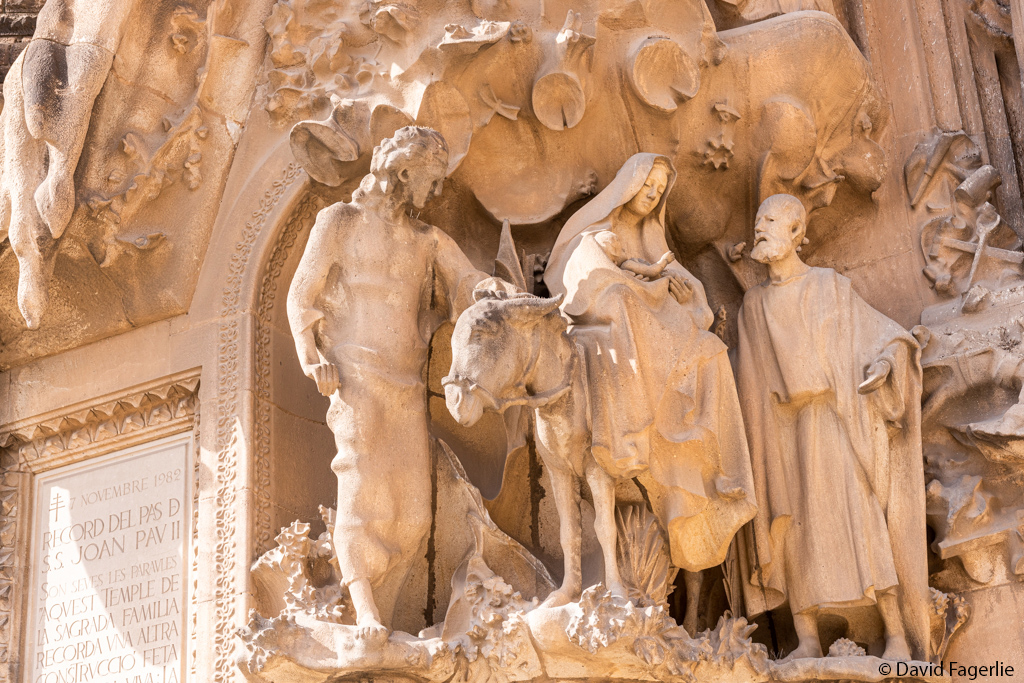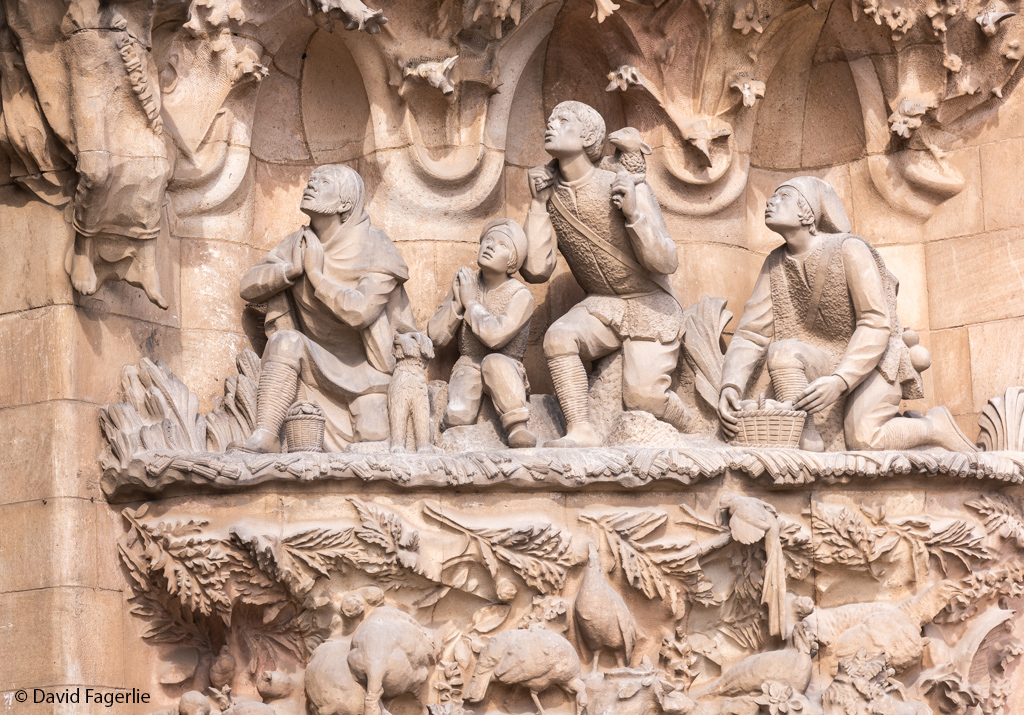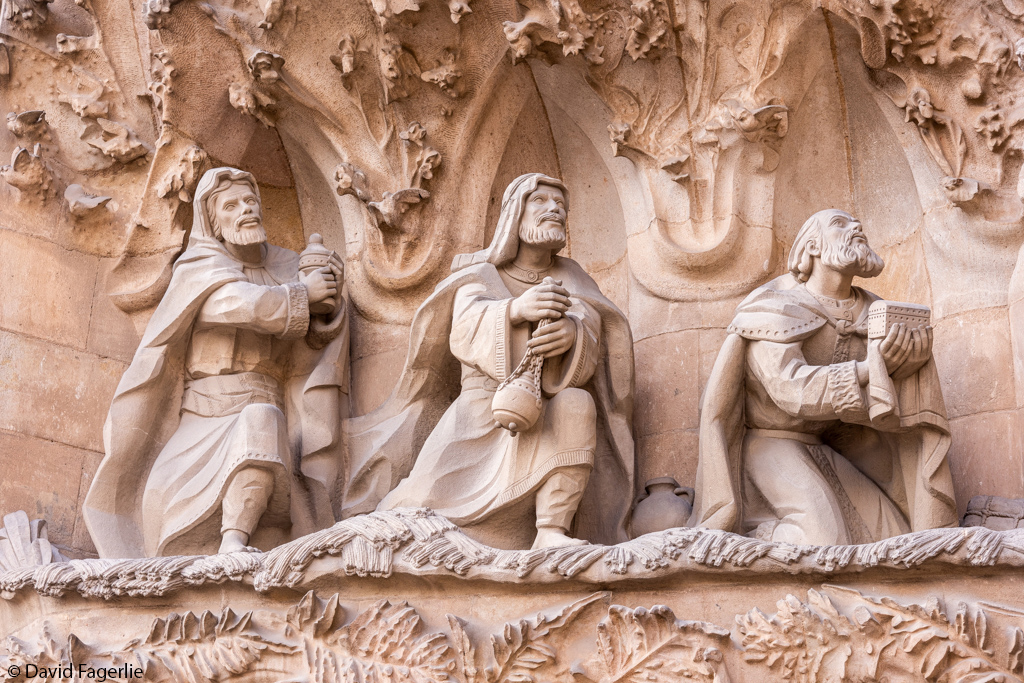 The style of stone work on the front side of the Sagrada is quite different from the back side.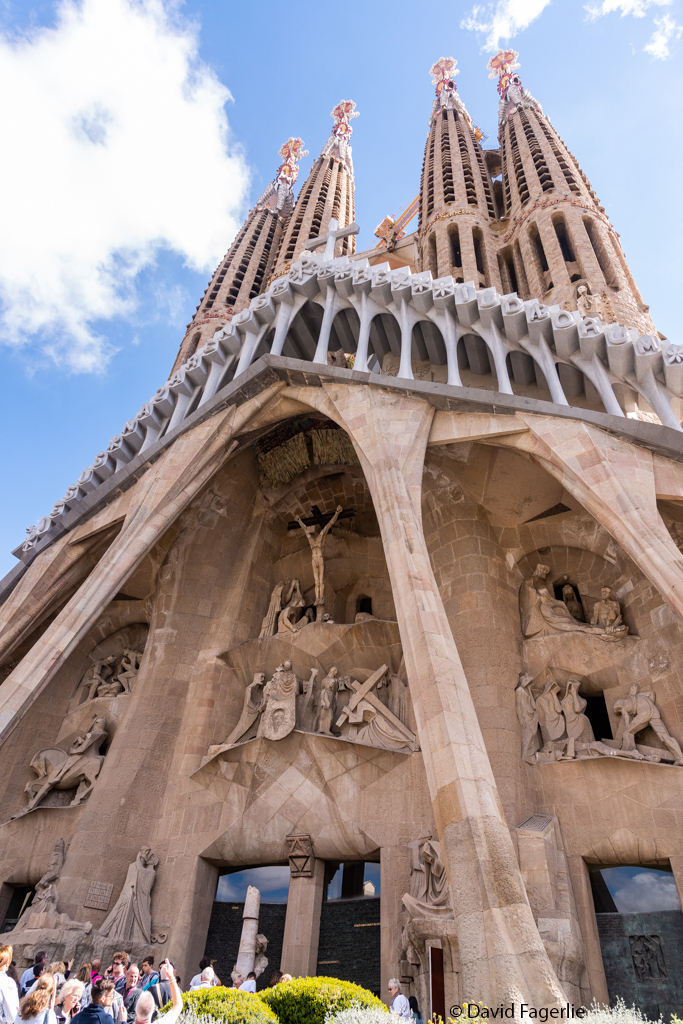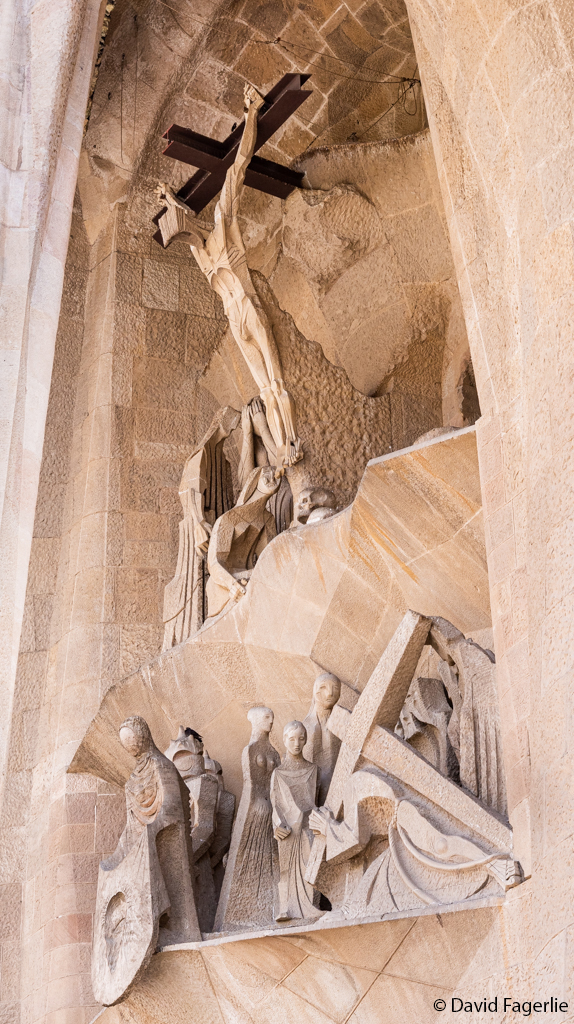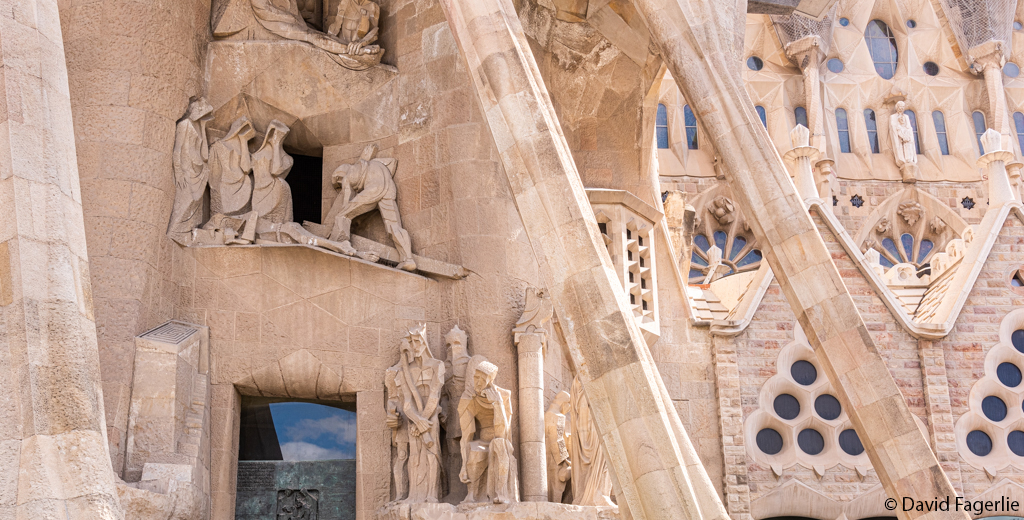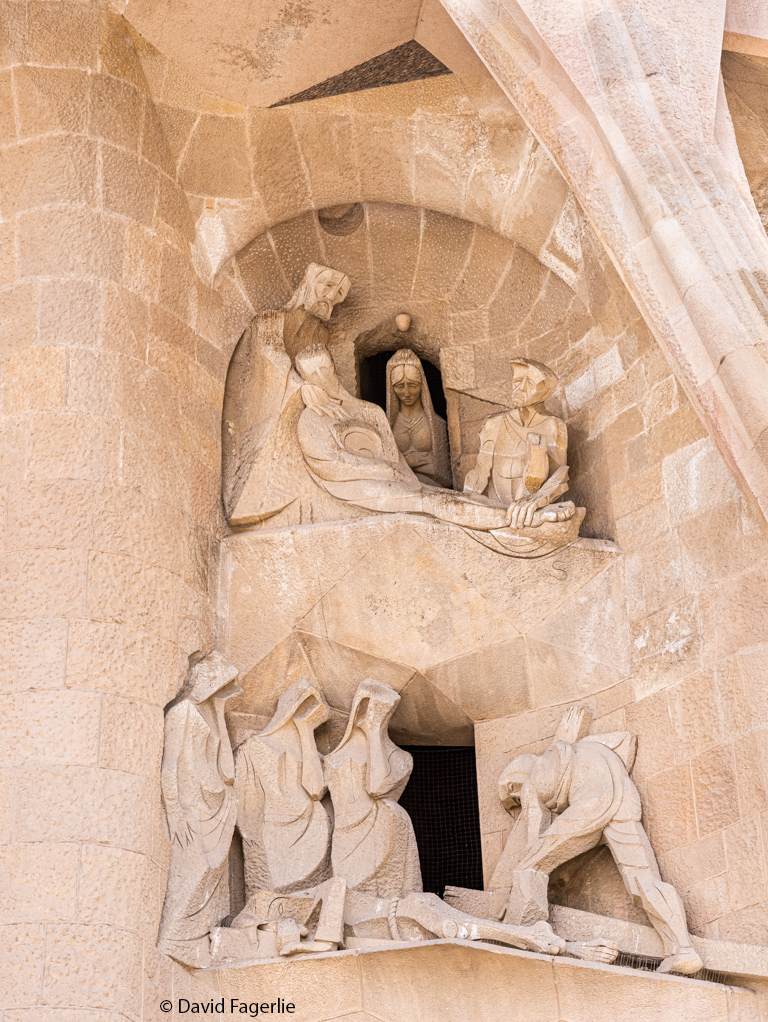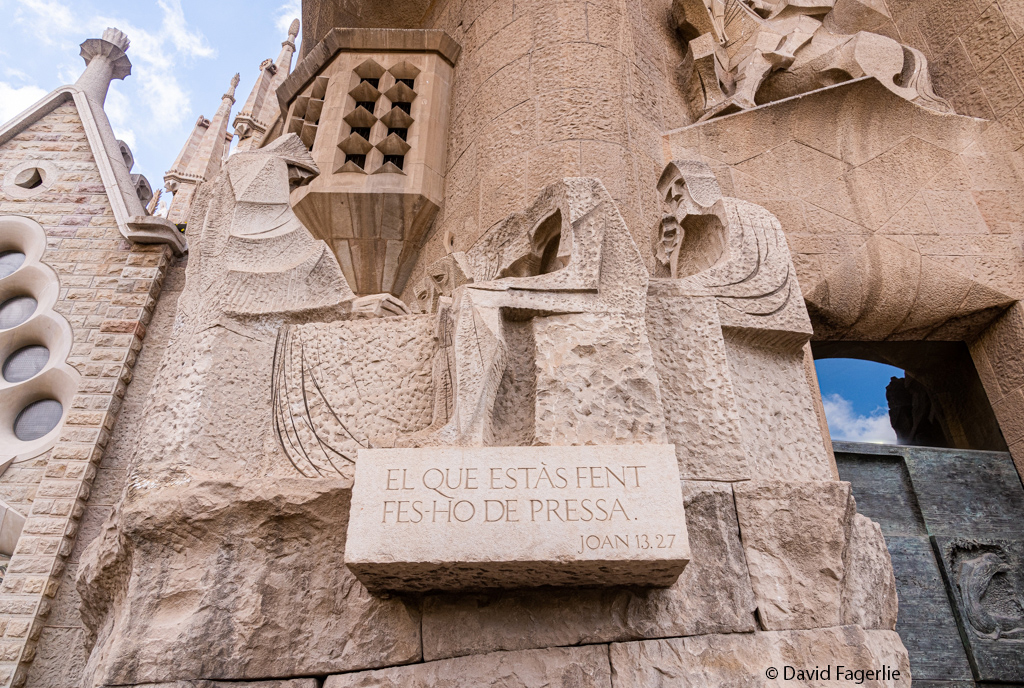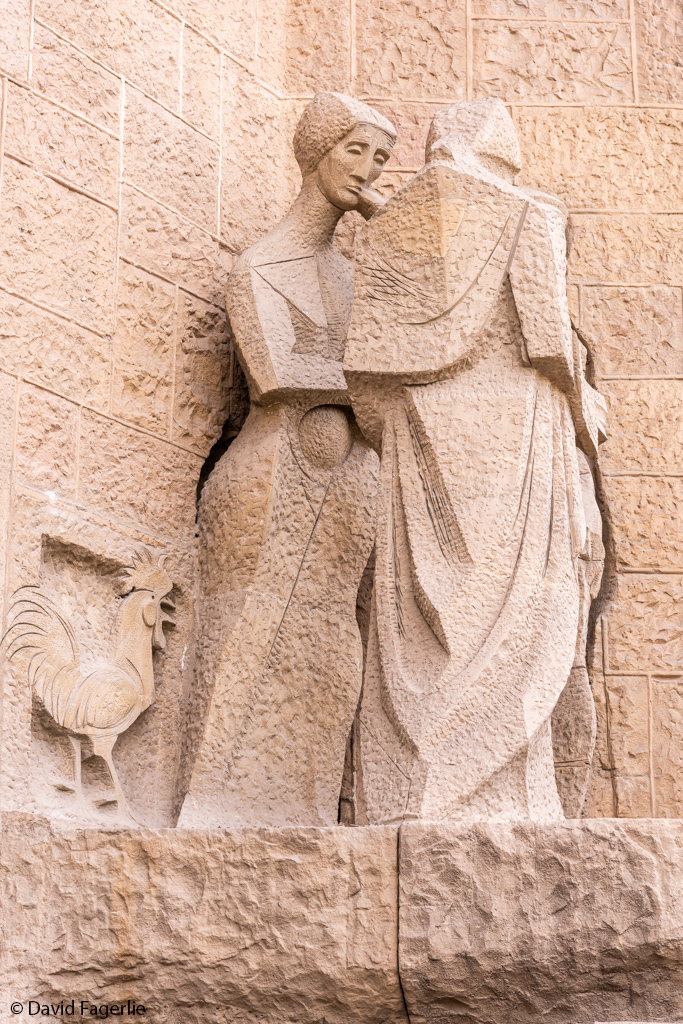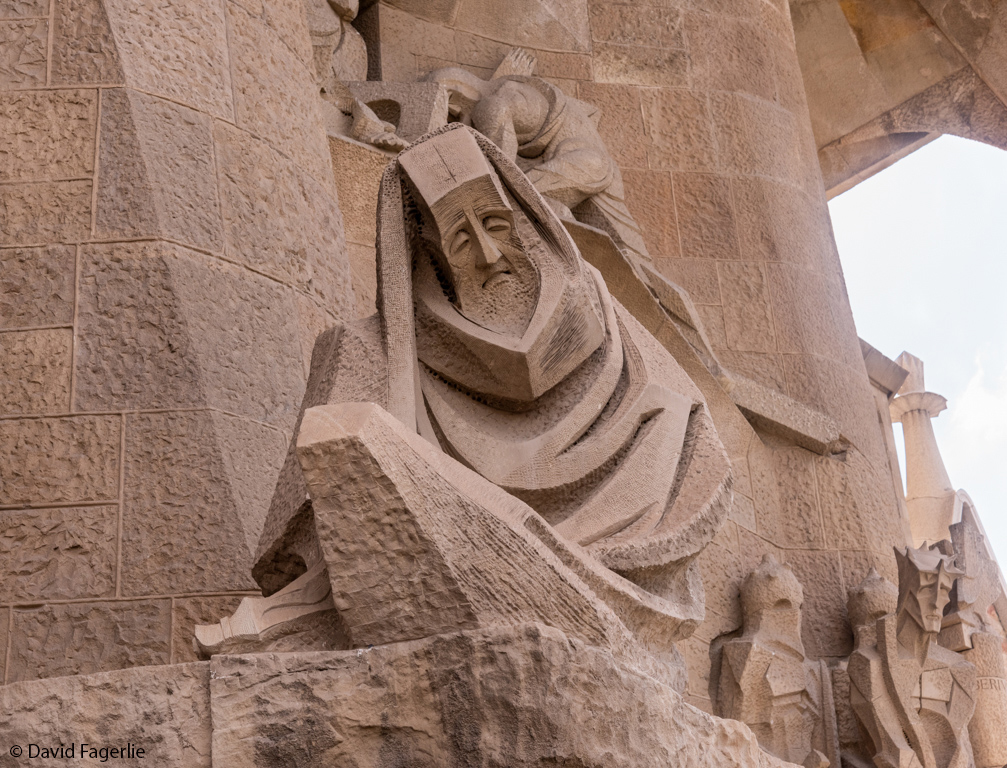 If the outside wasn't enough of a mind-bender for you, the inside will take you over the edge.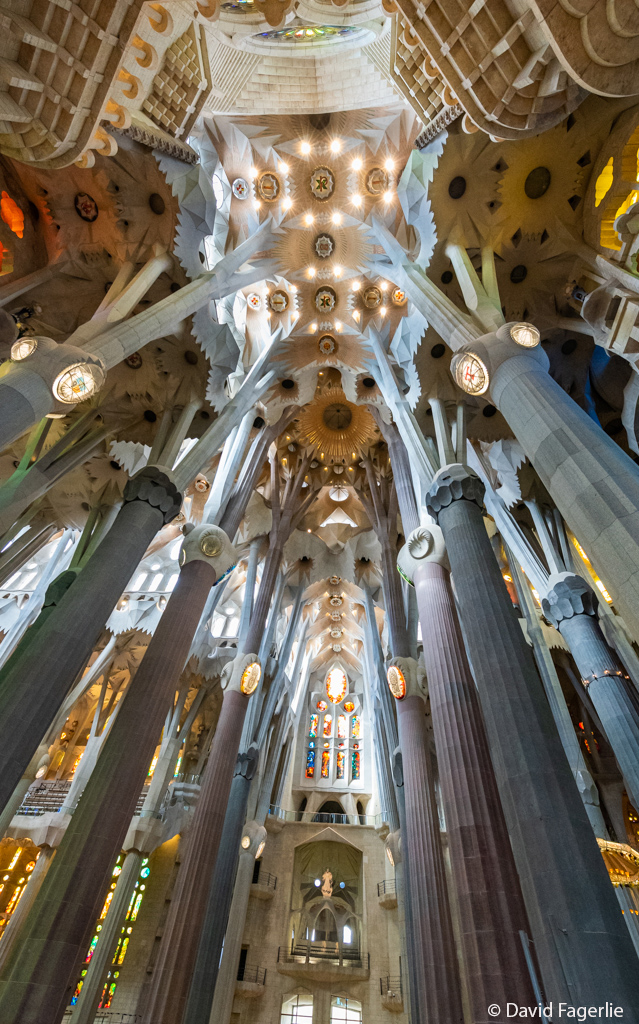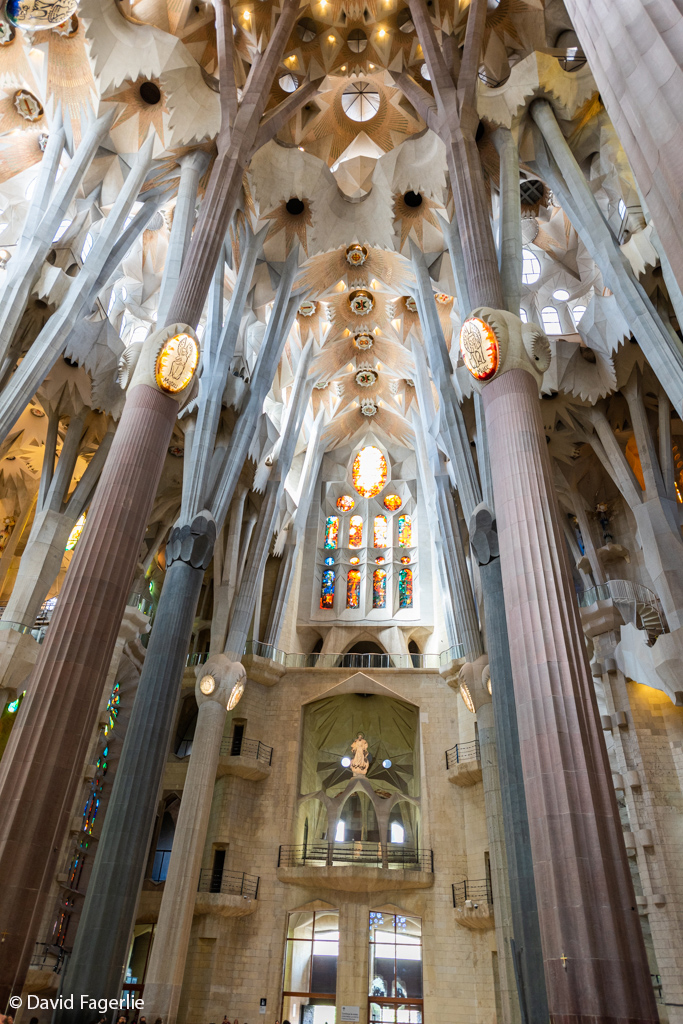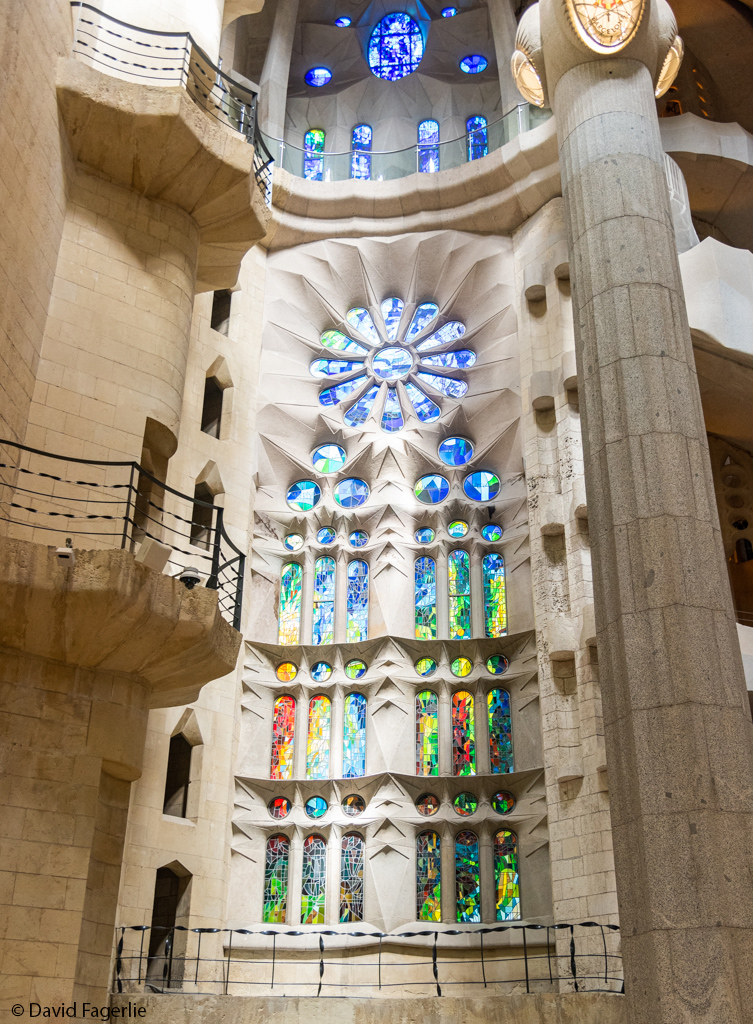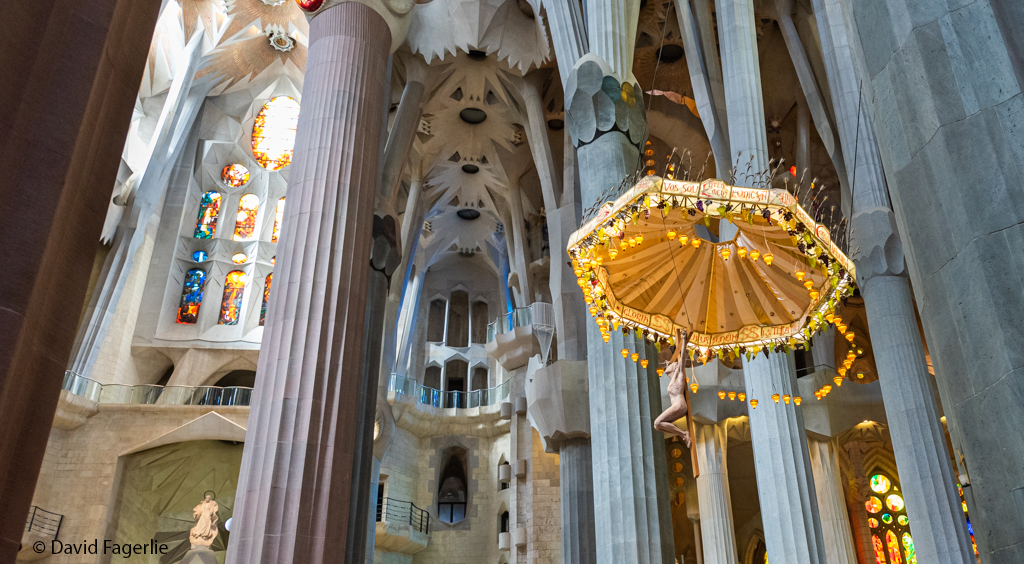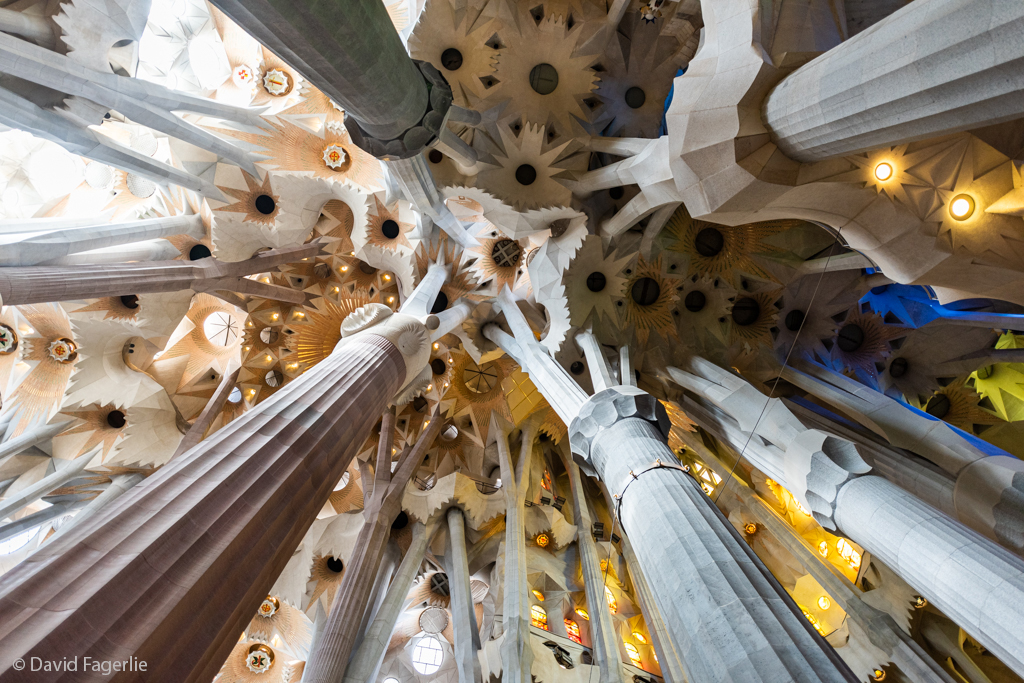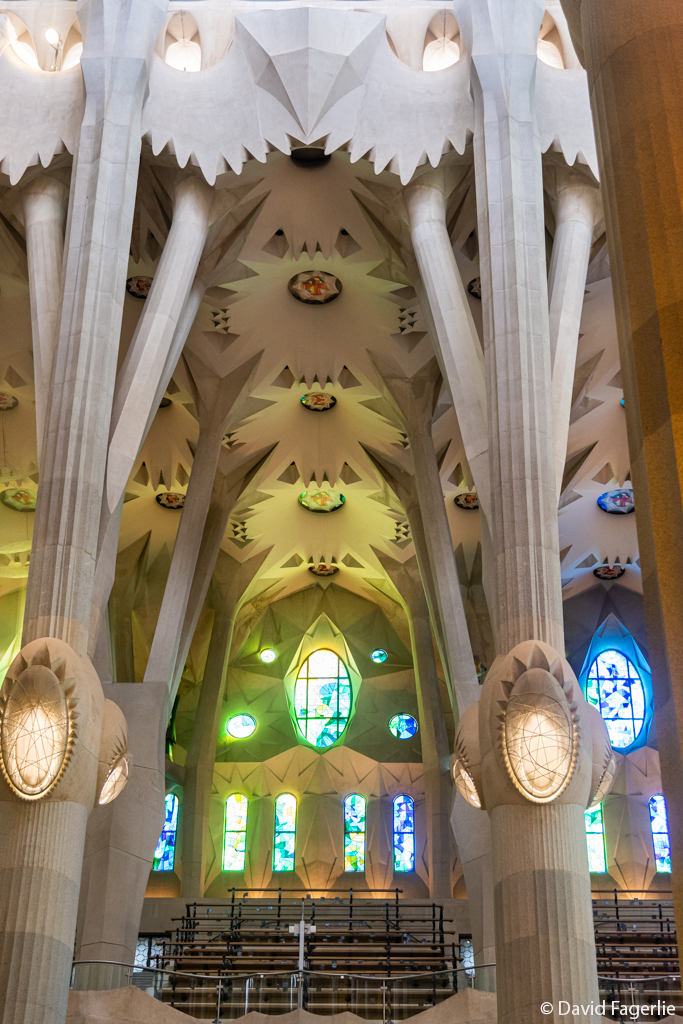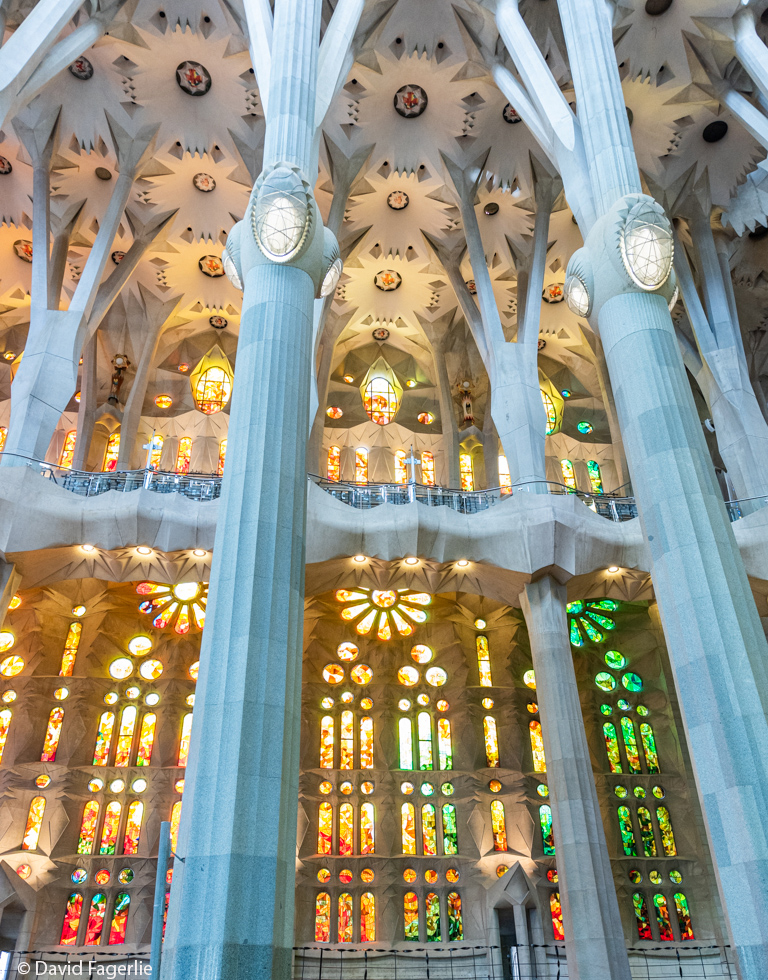 Gaudí's genius really shows up as the Sagrada reflects changes in sunlight.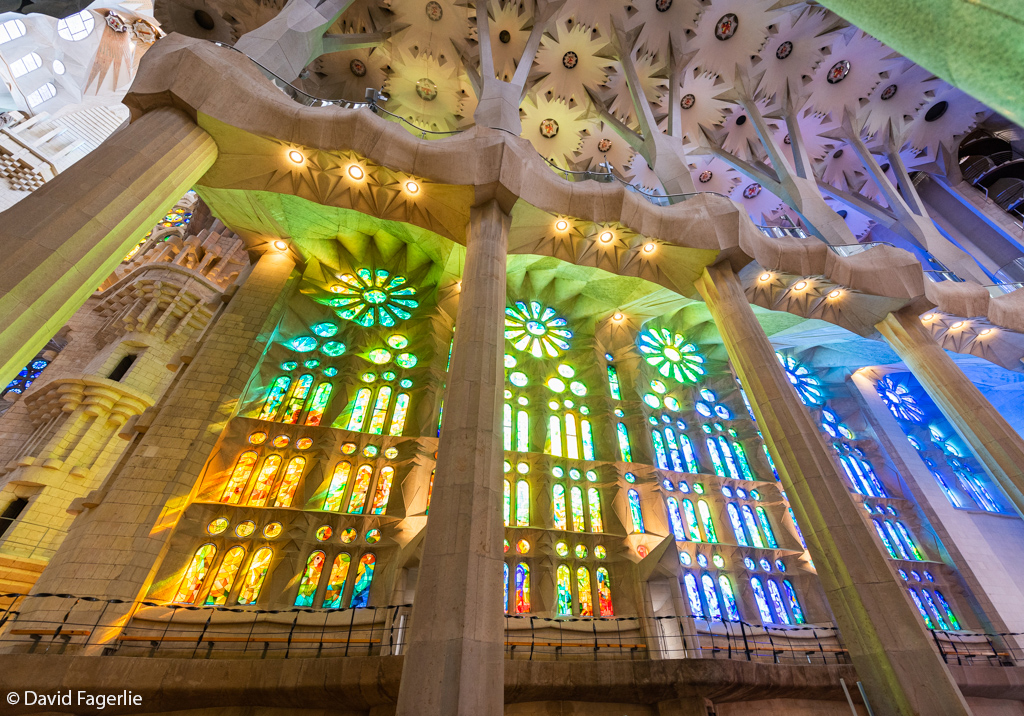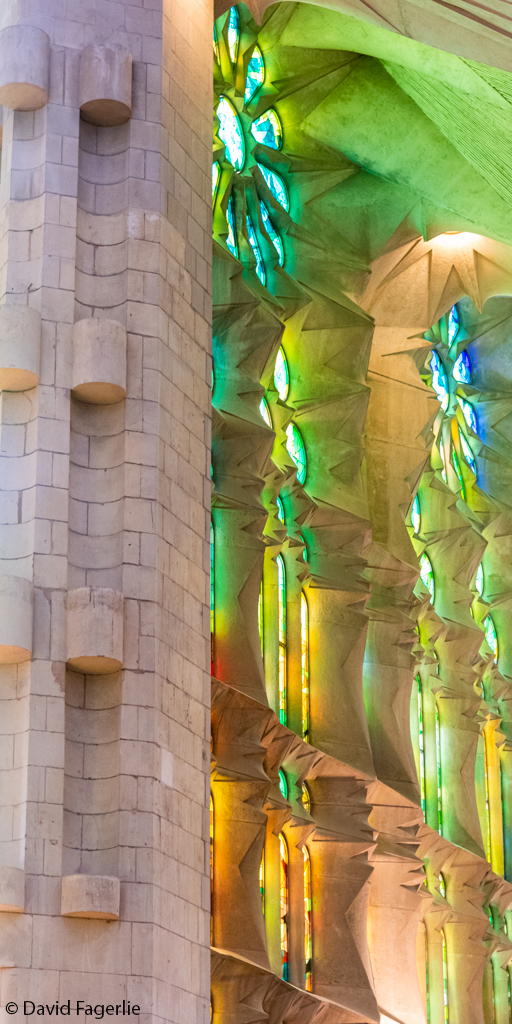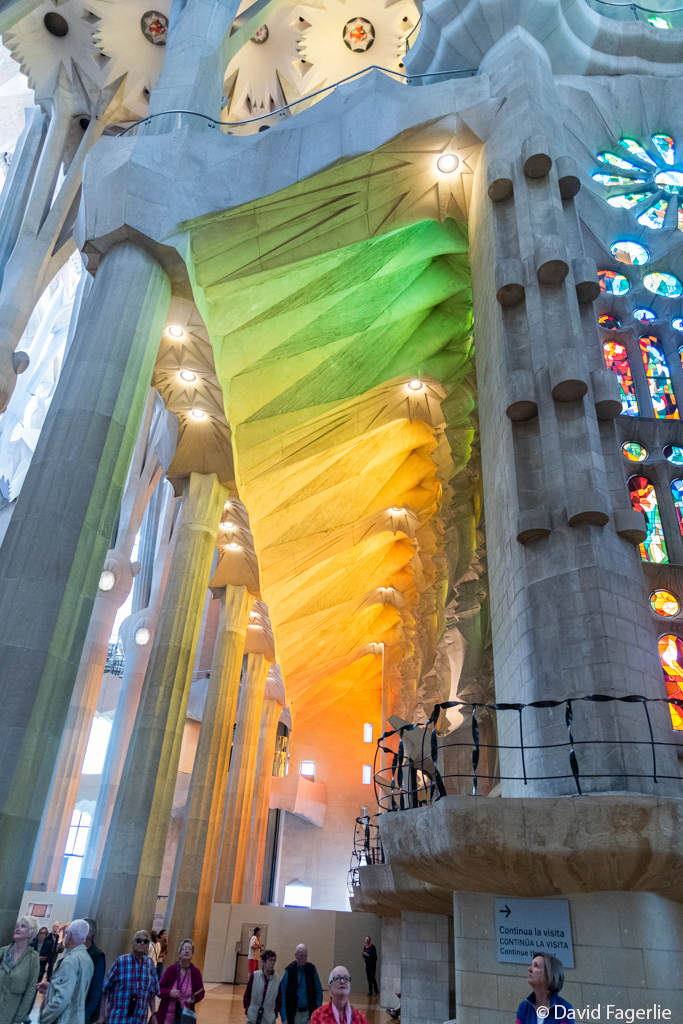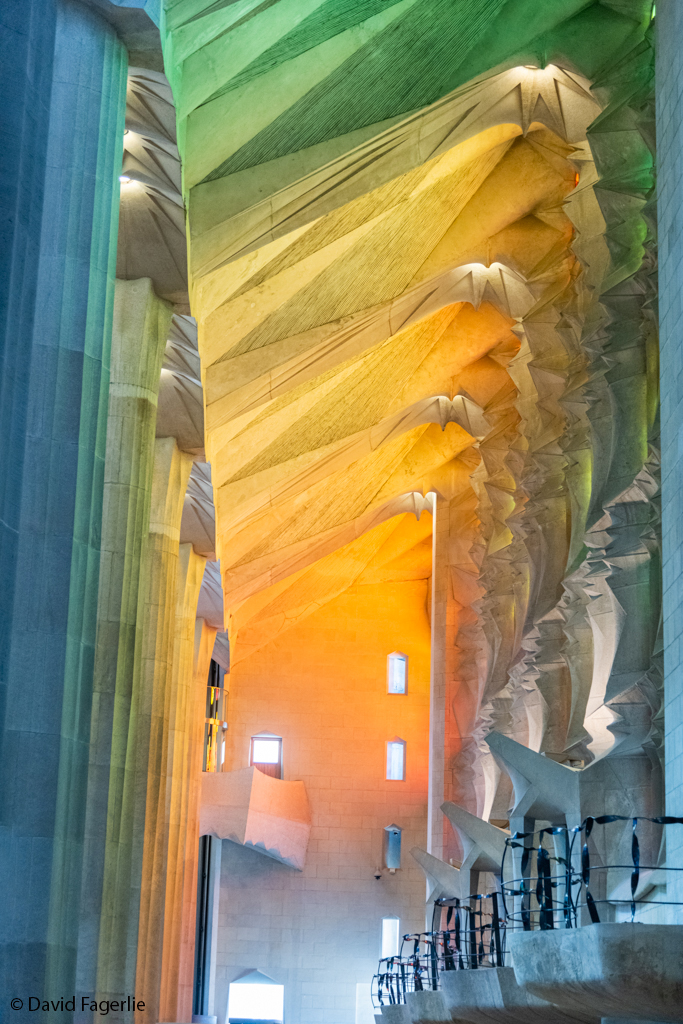 Park Güell
The Sagrada Familia was Gaudí's most spectacular undertaking but other works of his are quite noteworthy. Among Gaudí's works that were declared World Heritage Sites is Park Güell, named for Eusibi Güell. "Güell and Gaudí conceived this park, situated within a natural park. They imagined an organized grouping of high-quality homes, decked out with all the latest technological advancements to ensure maximum comfort, finished off with an artistic touch. They also envisioned a community strongly influenced by symbolism since, in the common elements of the park, they were trying to synthesize many of the political and religious ideals shared by patron and architect…" – Wikipedia When that effort collapsed Gaudí designed the property as a park and lived in one of the model homes.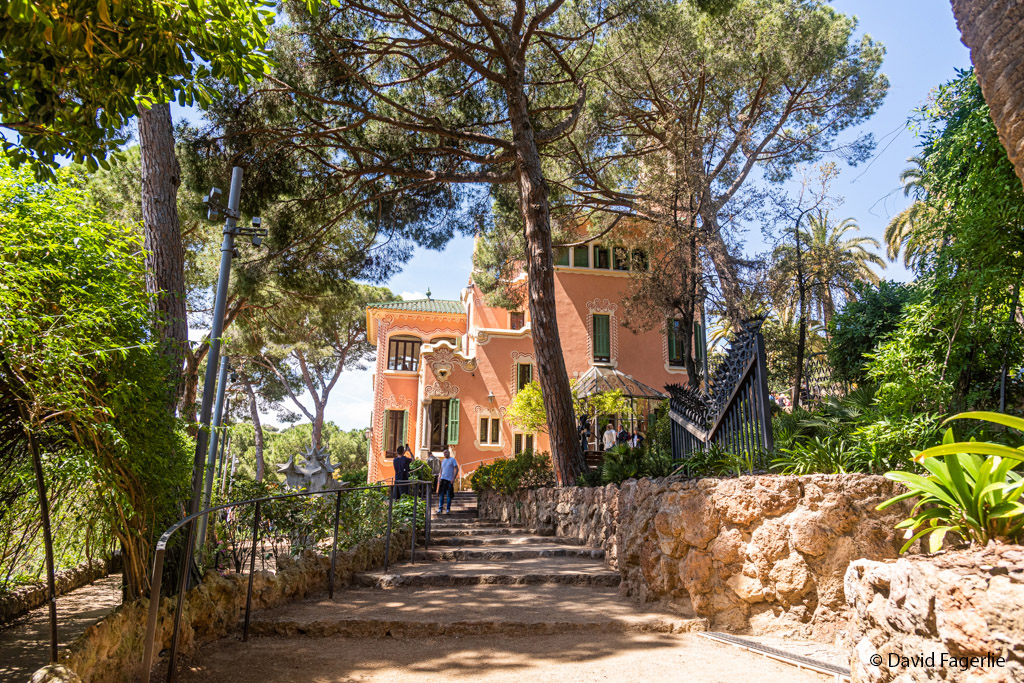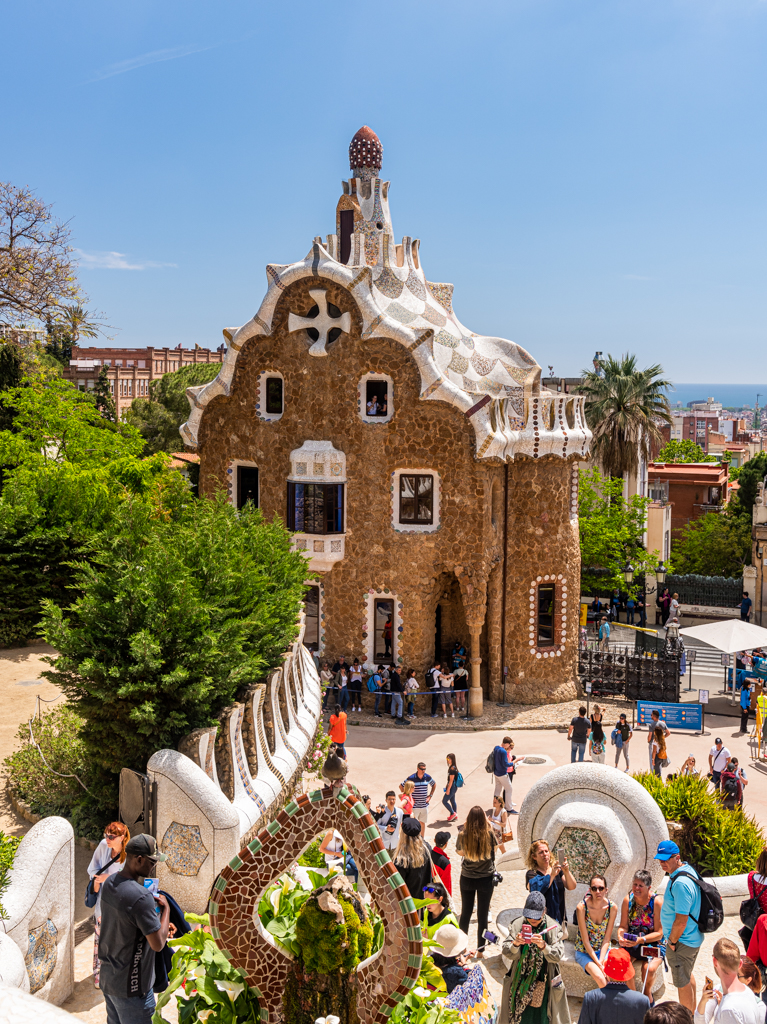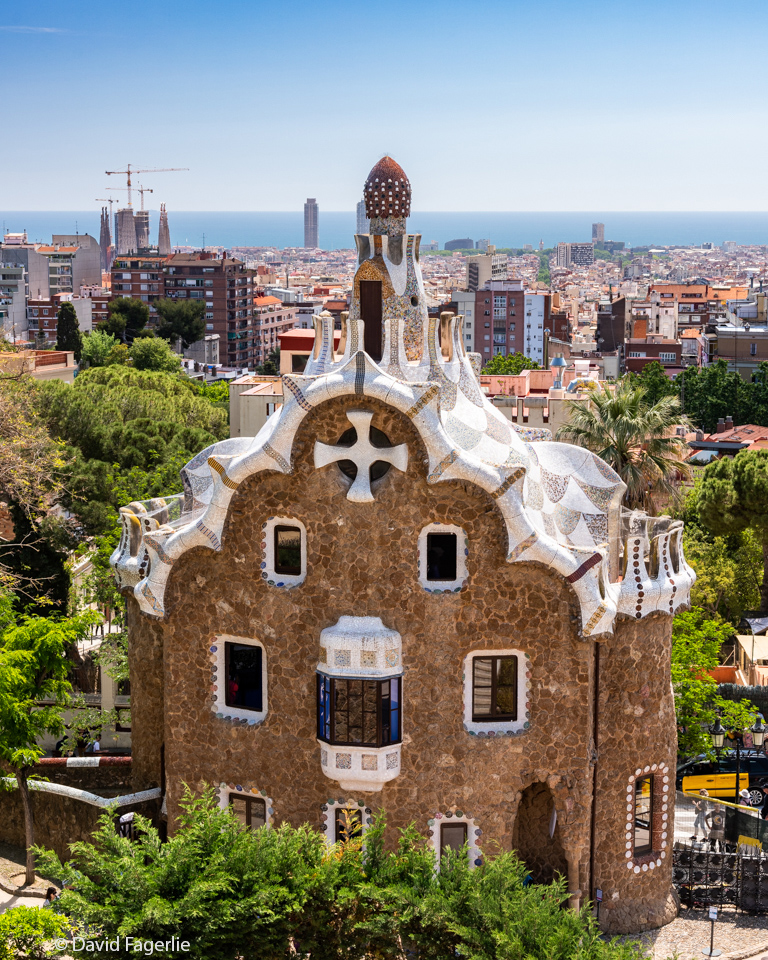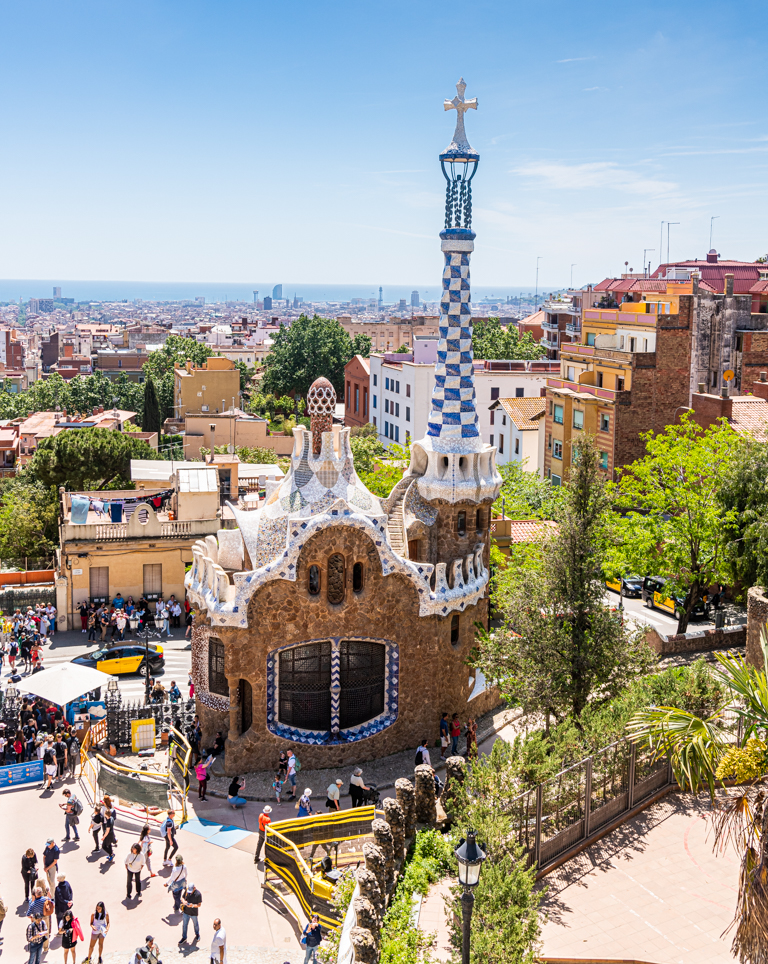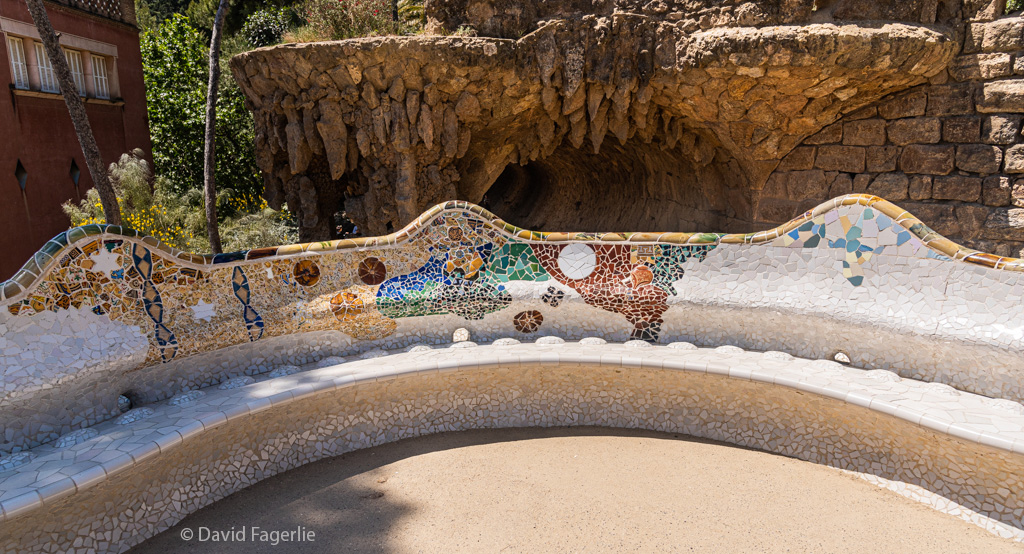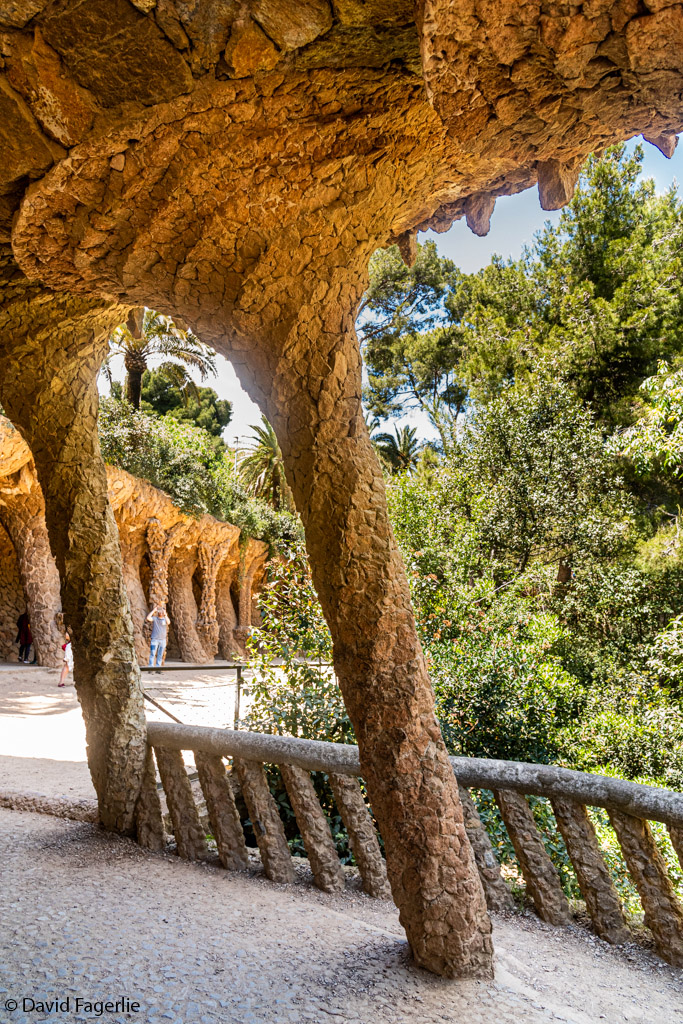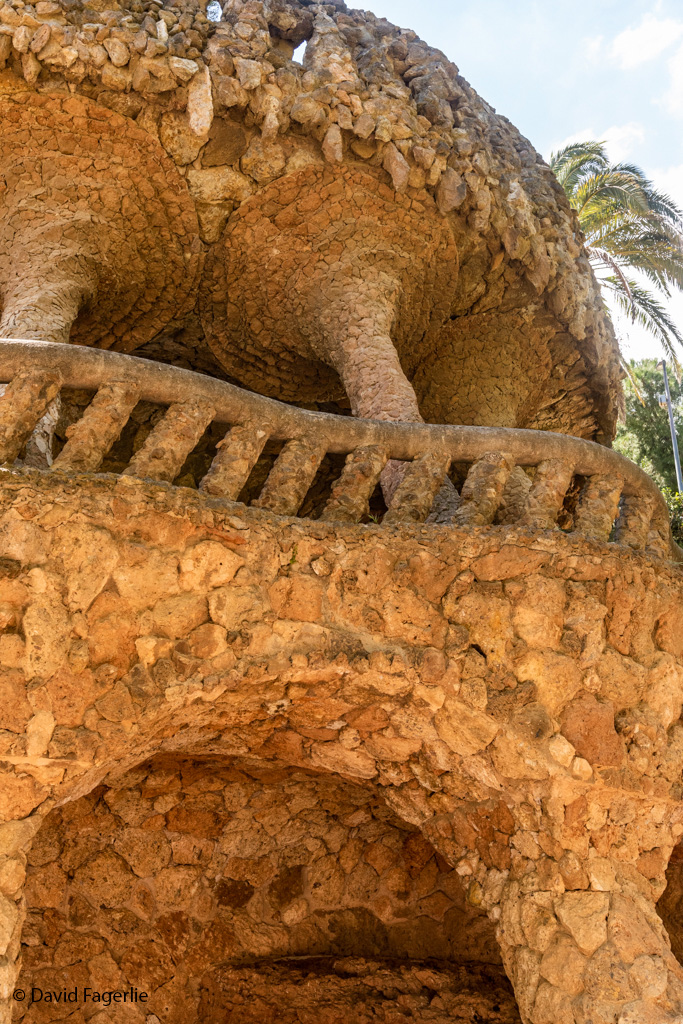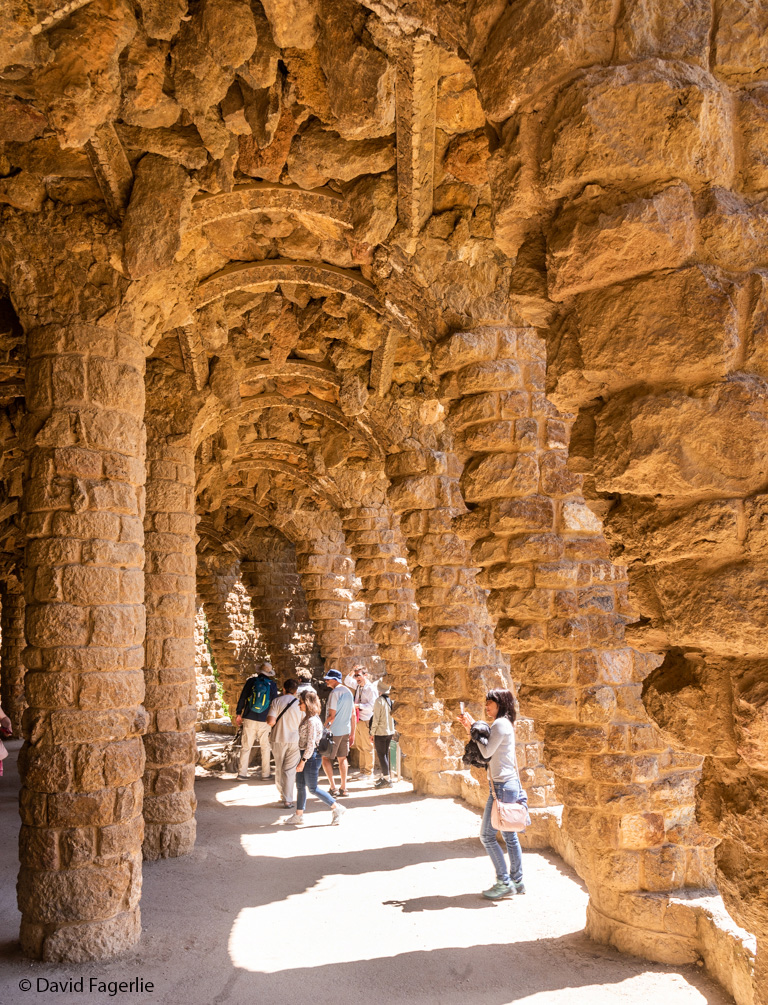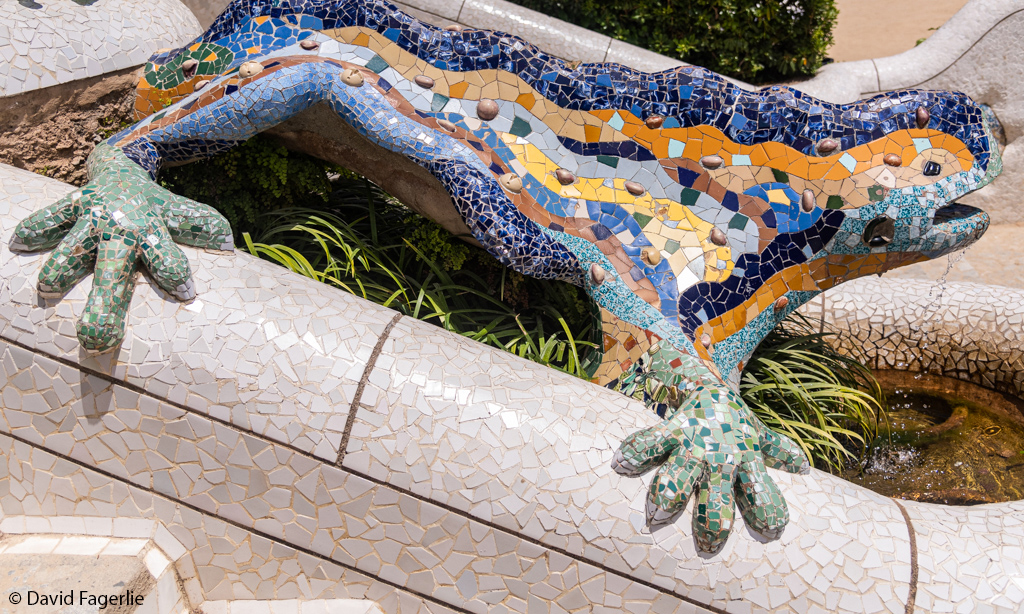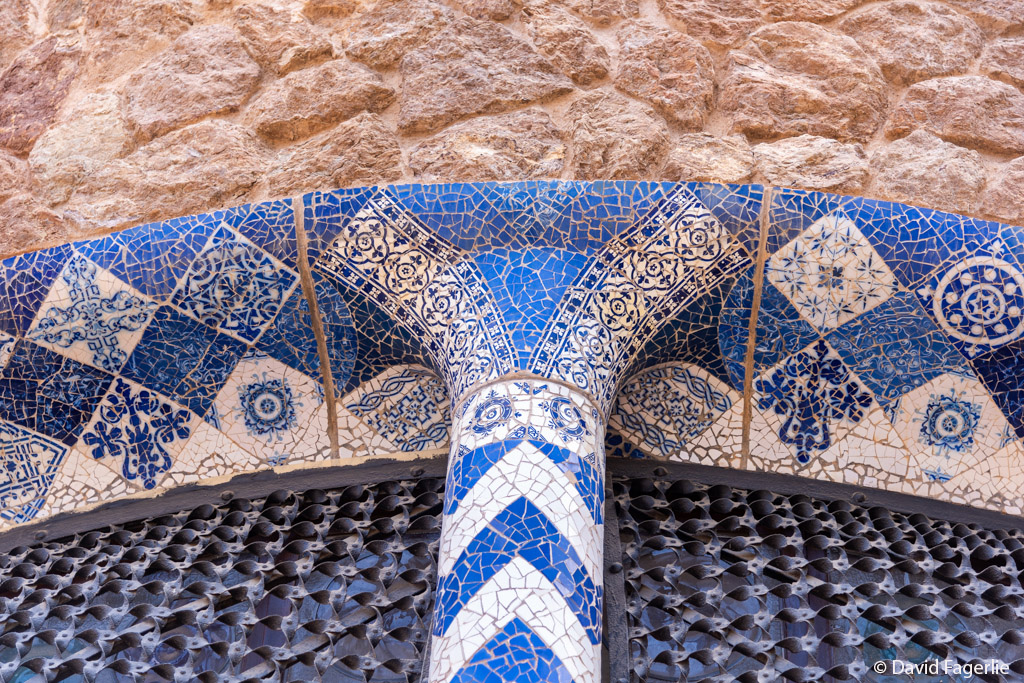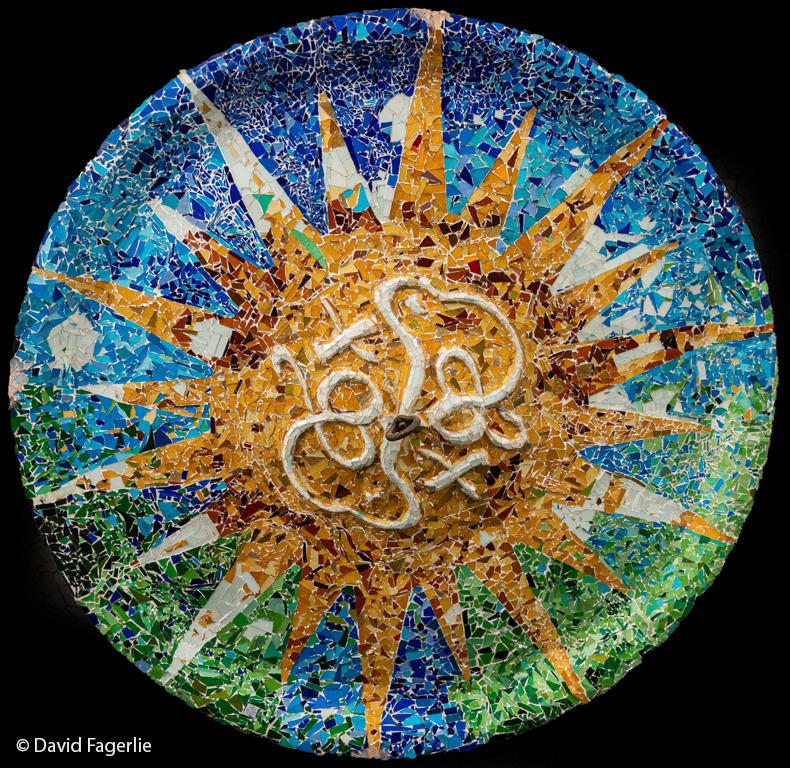 Gaudí Homes
Casa Milá, also known locally as La Pedrera ("the stone quarry," a reference to its unconventional rough-hewn appearance) was commissioned in 1906 by Perf Milá and his wife Roser Segimón. Segimón was a wealthy widow of Josep Guardiola who made a fortune with a coffee plantation in Guatemala.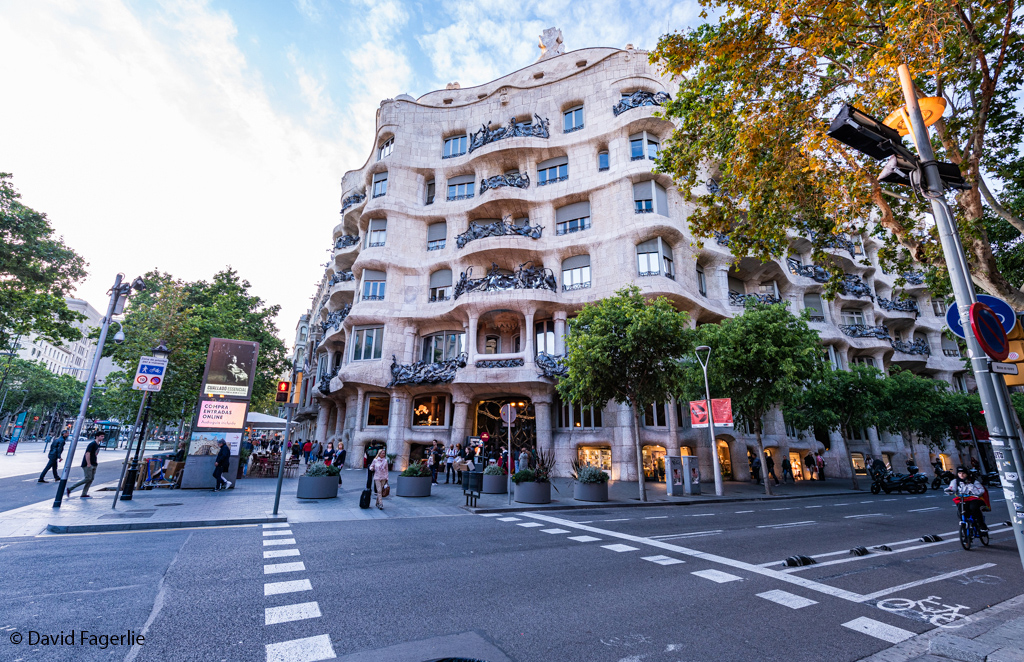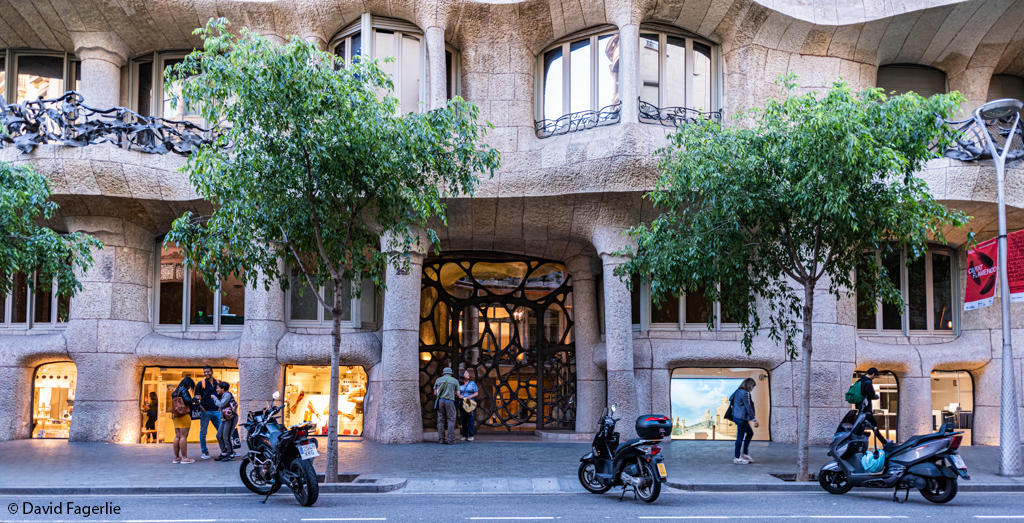 Casa Batlló (also known locally as "casa dels ossos," meaning "house of bones" because of its skeletal organic quality) was built in 1877, commissioned by Lluís Sala Sánchez. The interior was unremarkable. Josep Battló bought the house in 1900 because of its location. He had Gaudí remodel the interior, which was completed in 1906, and it became one of Gaudí's masterpieces.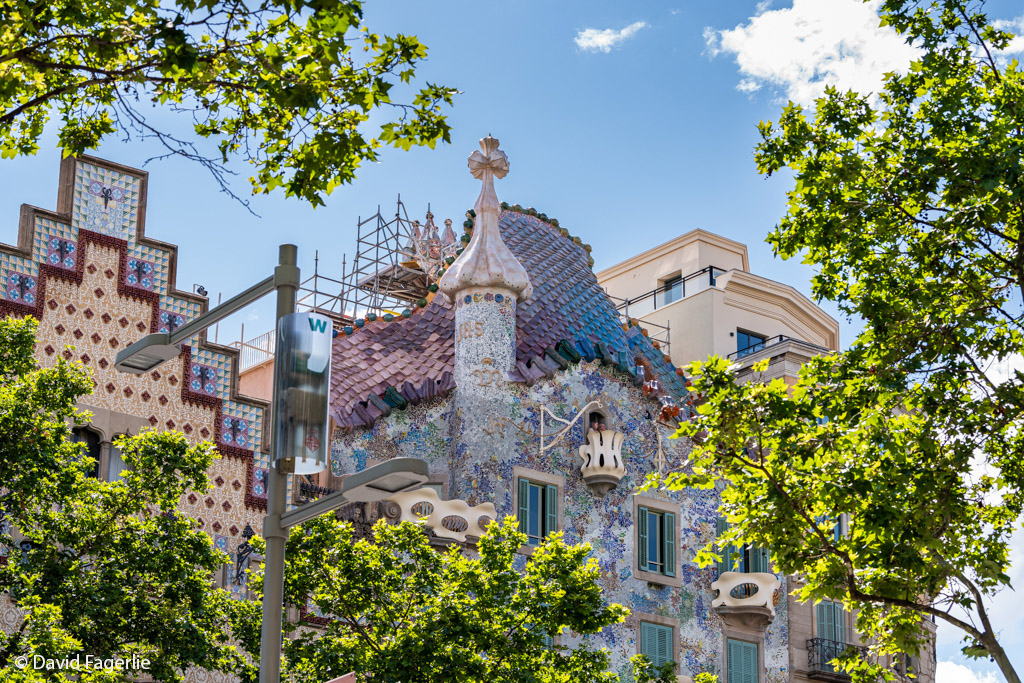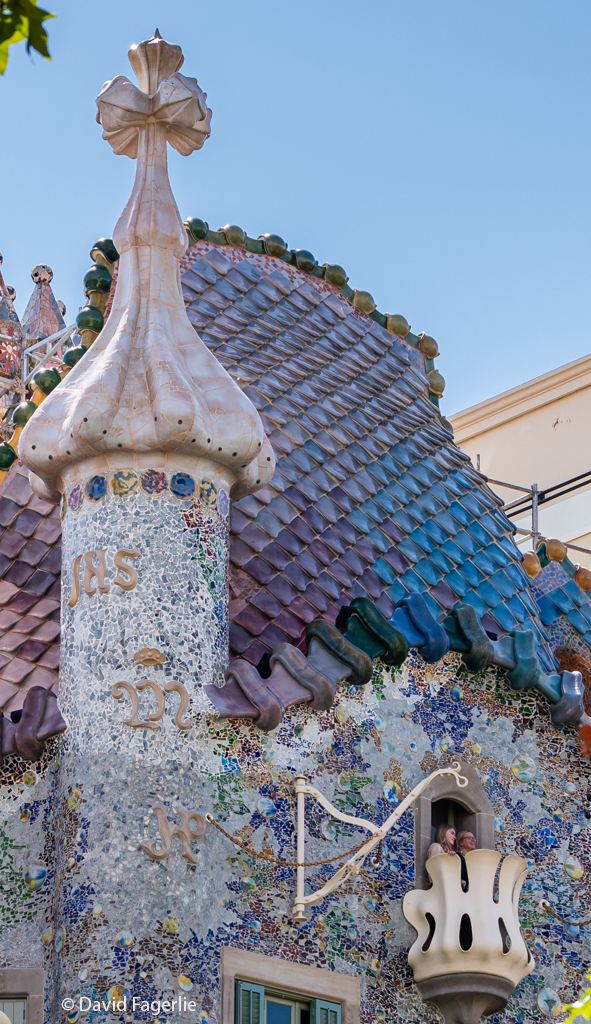 As always, a higher resolution slide show of these images is in Galleries. You can access the gallery for this chapter directly by clicking HERE.
Next Monday we visit to two Gothic cathedrals and a monastery in the mountains. See you then.