Devotion – Part 4: Italy
Chapter 15: Venice – Peggy
Venice is a city of art. Art is pretty much everywhere, in every form and ranges from ancient to outrageous contemporary. The breadth of art in this relatively small historic city, including in the architecture, makes Venice especially interesting.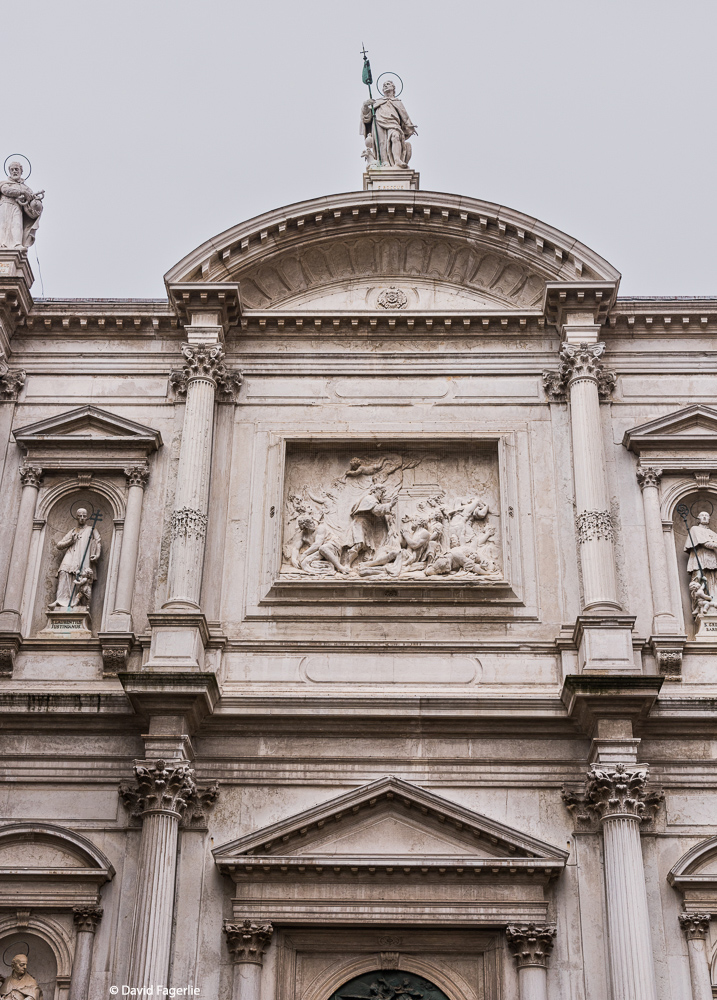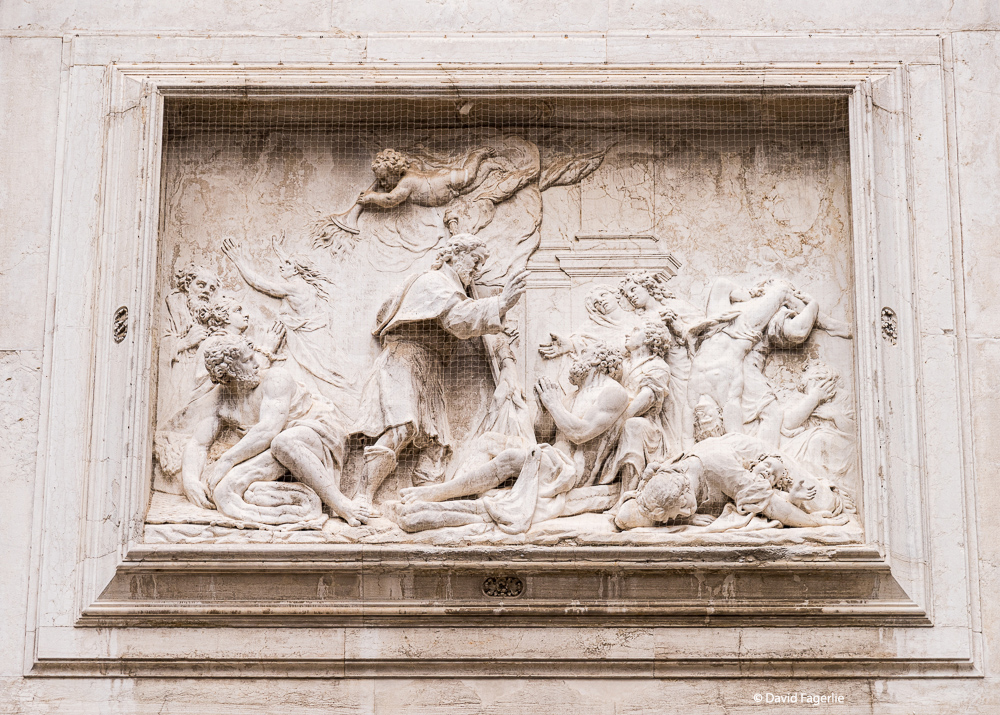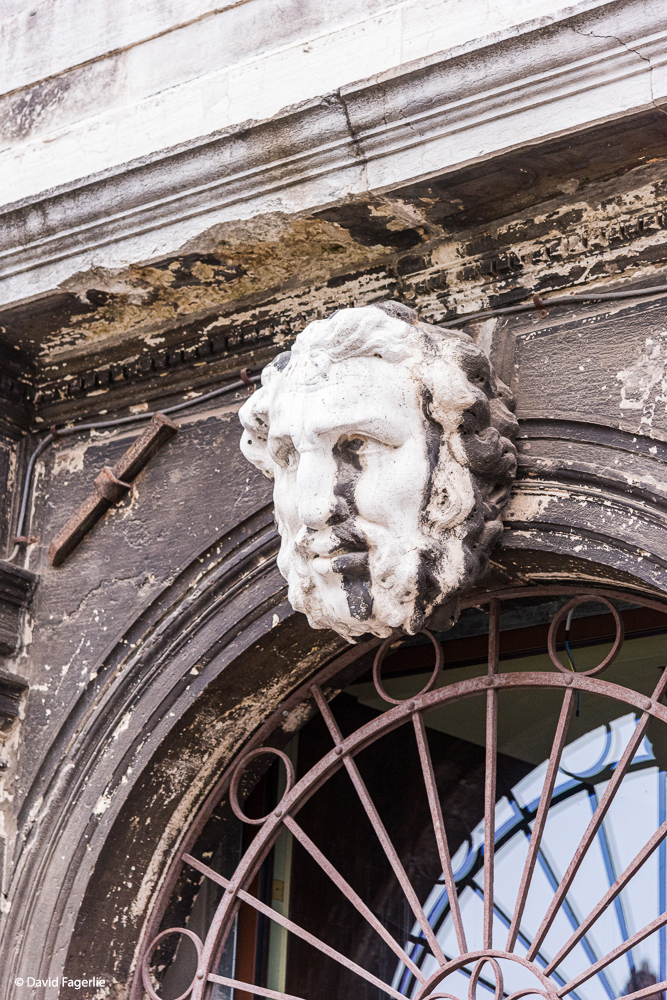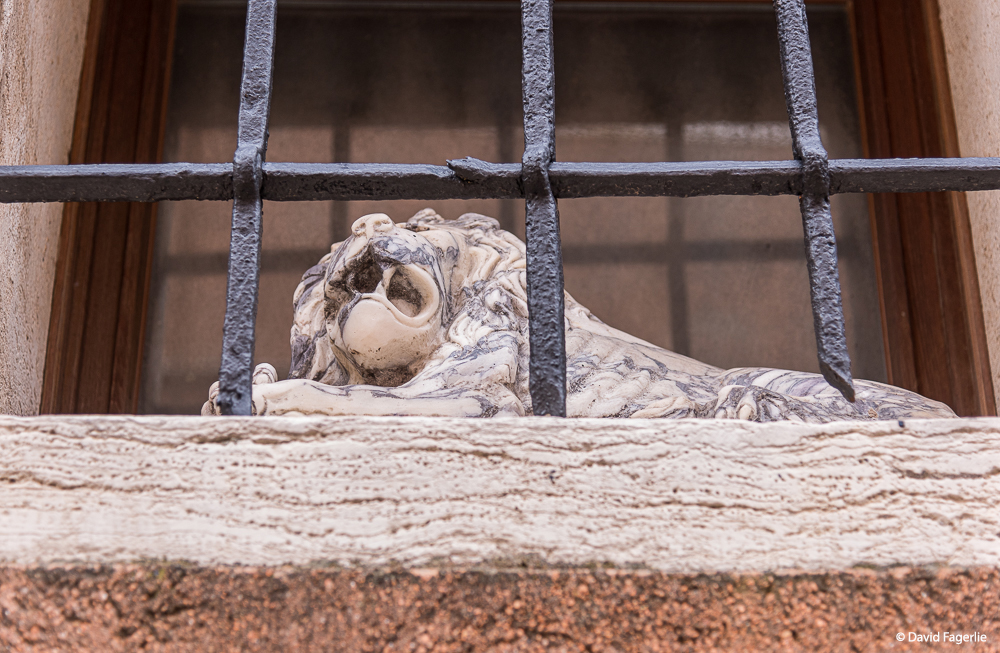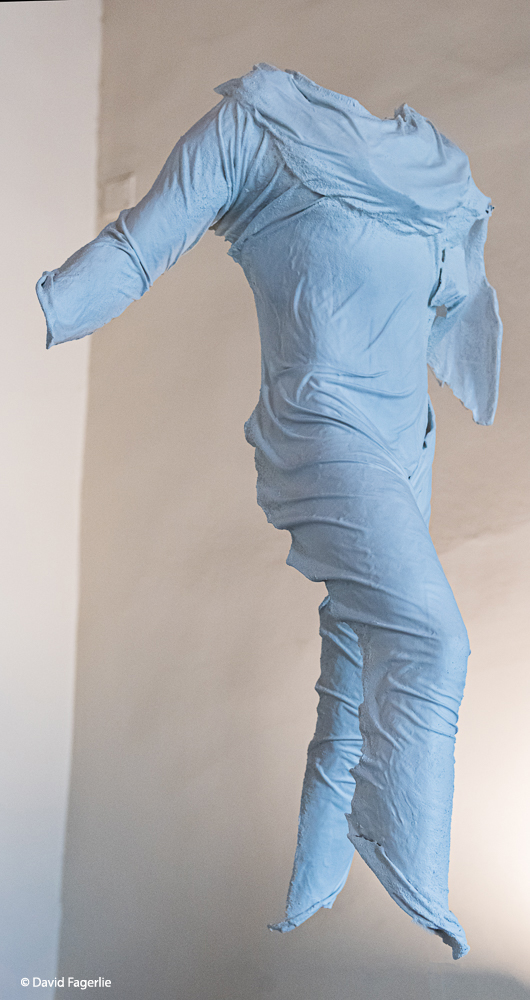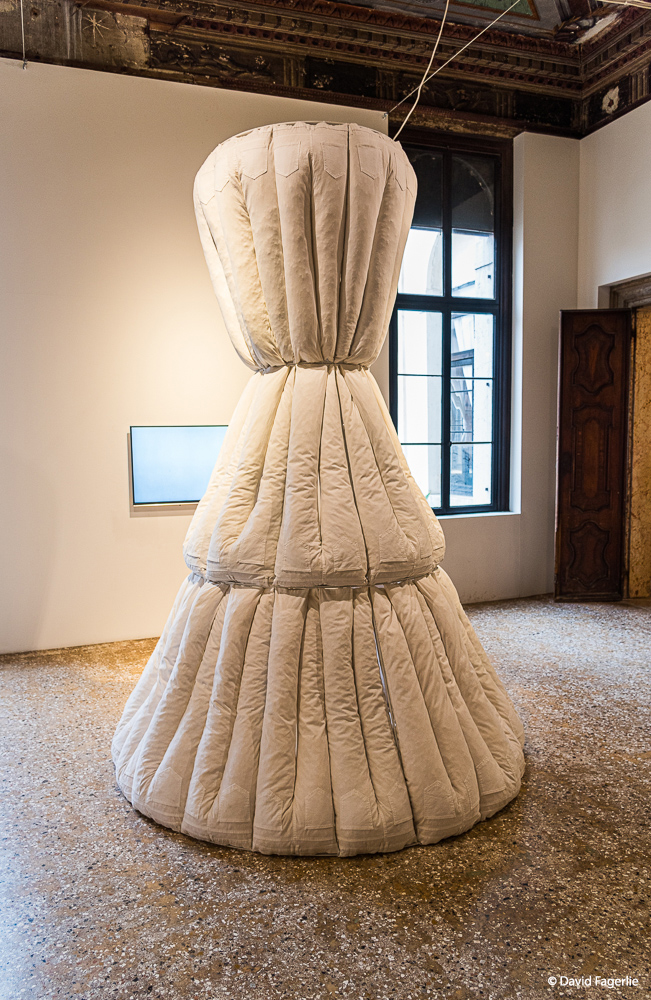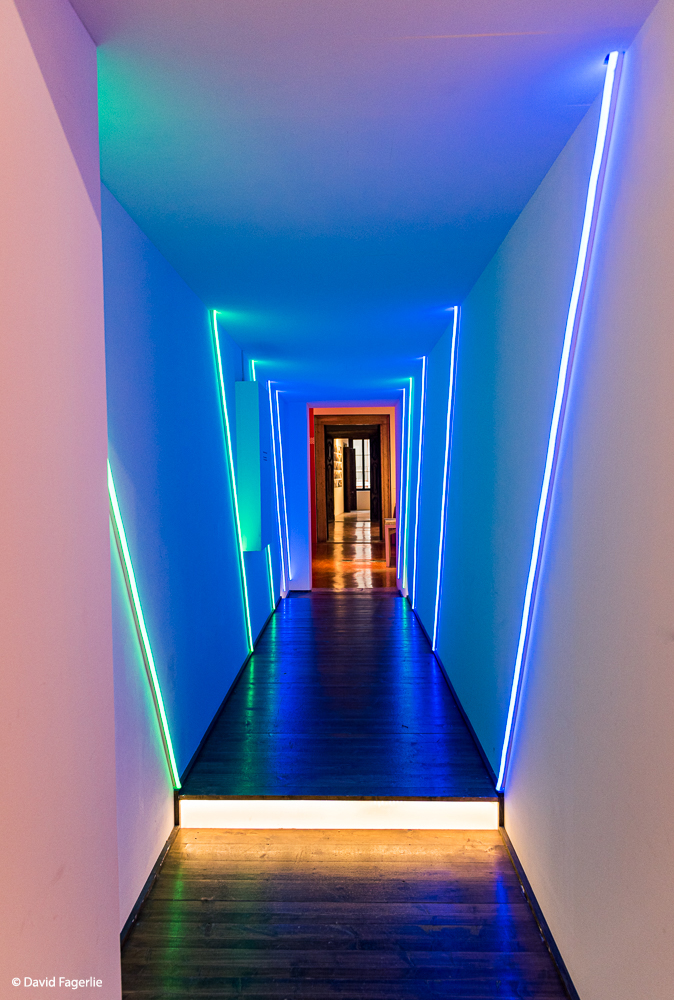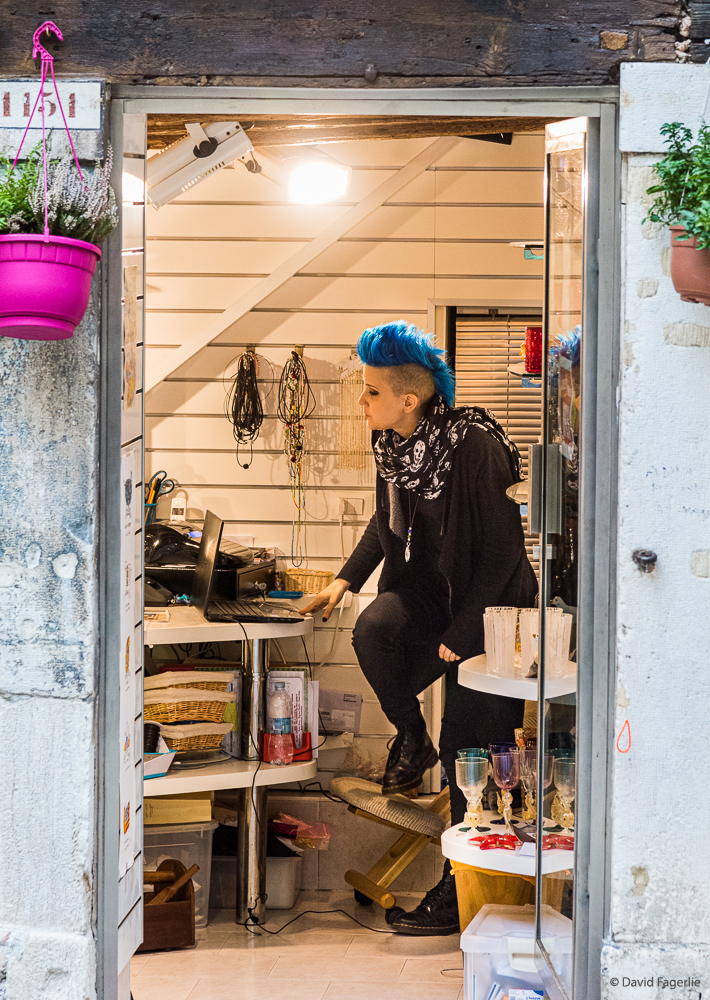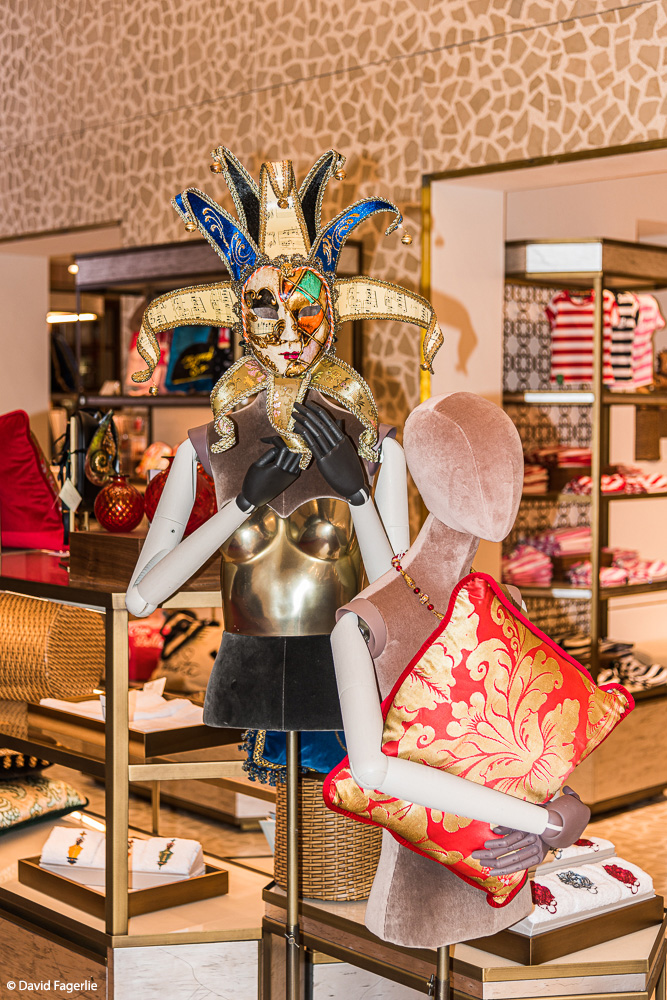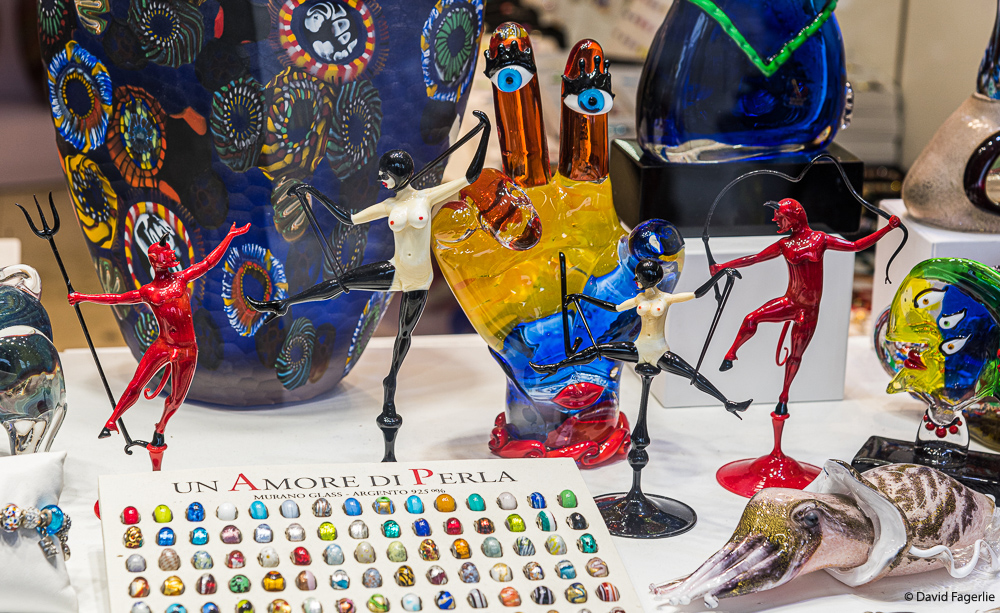 On the southern most section of the Grand Canal, near where the canal broadens as it meets the San Marco Basin, sits the home of Peggy Guggenheim. Peggy was quite a character. Born as Marguerite Guggenheim on August 26, 1898, Peggy grew up in the cocoon of tremendous wealth but challenging family dynamics. The Guggenheim family made a fortune in mining and industry in the early 20th century, especially in the USA and South America. After World War I many family members withdrew from business and became involved in philanthropy benefiting the arts, aviation, medicine and culture. Present day, Guggenheim Partners manages more than $200 billion in assets.
Peggy was the daughter of Benjamin Guggenheim, who died in the sinking of the Titanic in 1912, and niece of Solomon Guggenheim who established the Solomon R. Guggenheim Foundation, which founded several art museums around the world including the Guggenheim museum in New York in 1959.
While working in an avant-garde bookstore Peggy became enamored with the bohemian artistic community. When Peggy turned twenty-one she inherited $2.5 million, equivalent to $36.9 million in today's dollars, a smaller inheritance than her cousins as her father was not as active in the family business.
In 1920 Peggy moved to Paris, France and became friendly with avant-garde writers and artists. In 1938 Peggy opened an art gallery in London featuring the work of Jean Maurice Eugène Clément Cocteau, a French poet, playwright, novelist, designer, filmmaker, visual artist and critic. She purchased at least one piece from each of her gallery shows. After the outbreak of World War II Peggy collected a large number of pieces of Surrealist art. Her gallery shows featured artists that were not well known or known but not so famous then, such as Wassily Kadinsky. She held group shows of artists such as Henry Moore, Alexander Calder, Raymond Duchamp-Villon, Max Ernst, Pablo Picasso, Georges Braque and many more.
Peggy closed her gallery after suffering a £600 loss the first year. Peggy "decided now to buy paintings by all the painters who were on Herbert Read's list. 'Having plenty of time and all the museum's funds at my disposal, I put myself on a regime to buy one picture a day." – Wikipedia
"When finished, she had acquired 10 Picassos, 40 Ernsts, eight Mirós, four Magrittes, four Ferrens, three Man Rays, three Dalís, one Klee, one Wolfgang Paalen and one Chagall, among others." – Wikipedia
A few days before the Nazis invaded France Peggy fled to Southern France and then to New York where she opened The Art of This Century Gallery featuring Cubist and Abstract art. The gallery exhibited the works of the whose-who of those artistic styles. Peggy supported financially a number of artists so that they could focus on their art full-time. She provided Jackson Pollock with a monthly stipend, his first commission and his first exhibition.
Peggy was quite the character her entire life. According to both her and her biographer, Anton Gill, while she lived in Europe it was believed she slept with 1,000 men. – Thomas Messer
"She claimed to have had affairs with numerous artists and writers, and in return many artists and others have claimed affairs with her. When asked by conductor Thomas Schippers how many husbands she had, she replied, 'You mean my own, or other people's?" – Vanity Fair and The New Yorker
"At the age of 23, wanting to lose what she called her 'burdensome' virginity, she became involved with the artist and writer Laurence Vail, who was dubbed 'the king of bohemians.' For Guggenheim, sex and art were invariably linked, as she wrote, 'I had a collection of photographs of frescos I had seen at Pompeii. They depicted people making love in various positions, and of course I was very curious and wanted to try them all out myself.' They married in 1922 and had two children Sinbad and Pegeen. The marriage was marked by intense conflict and Vail's physical abuse, and they divorced in 1928." – The Art Story
Peggy married Max Ernst in 1941. Following the end of World War II and her divorce from Max Ernst Peggy moved to Venice where she would reside until her death in 1979.
Peggy's collection is in her home on the Grand Canal which she purchased in 1949. She built a collection of 326 paintings and sculptures that would be known as the Peggy Guggenheim Collection, one the most important art collections in the world. A granddaughter, Karole Vail, was appointed director of the Peggy Guggenheim Collection in 2017.
Peggy's collection is amazing from the point of entry through a gate created by artist Claire Falkenstein in 1961.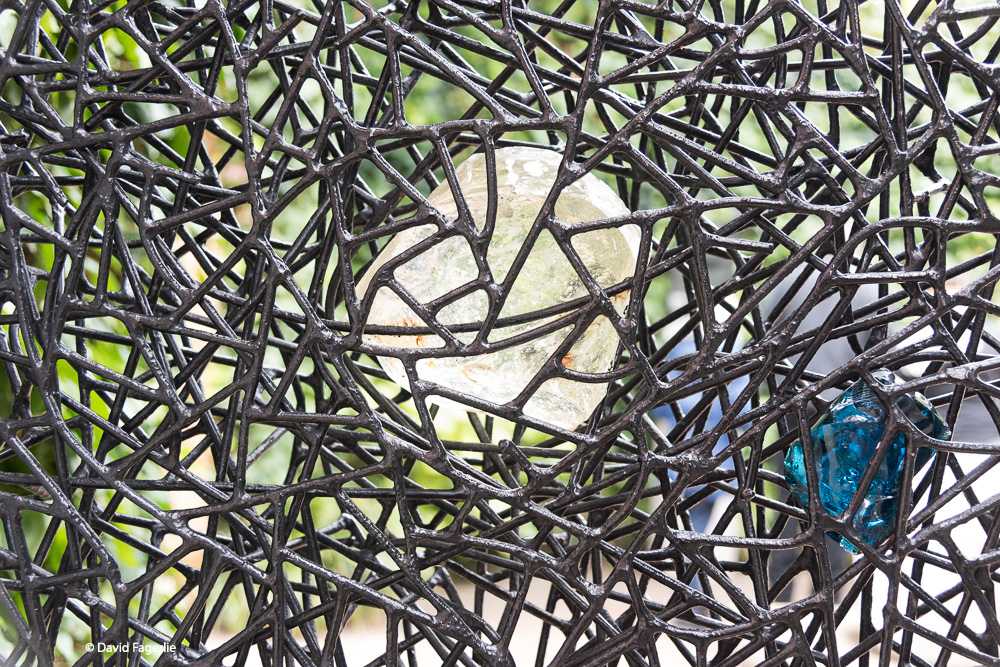 Soon after entry I was in Peggy's sculpture garden.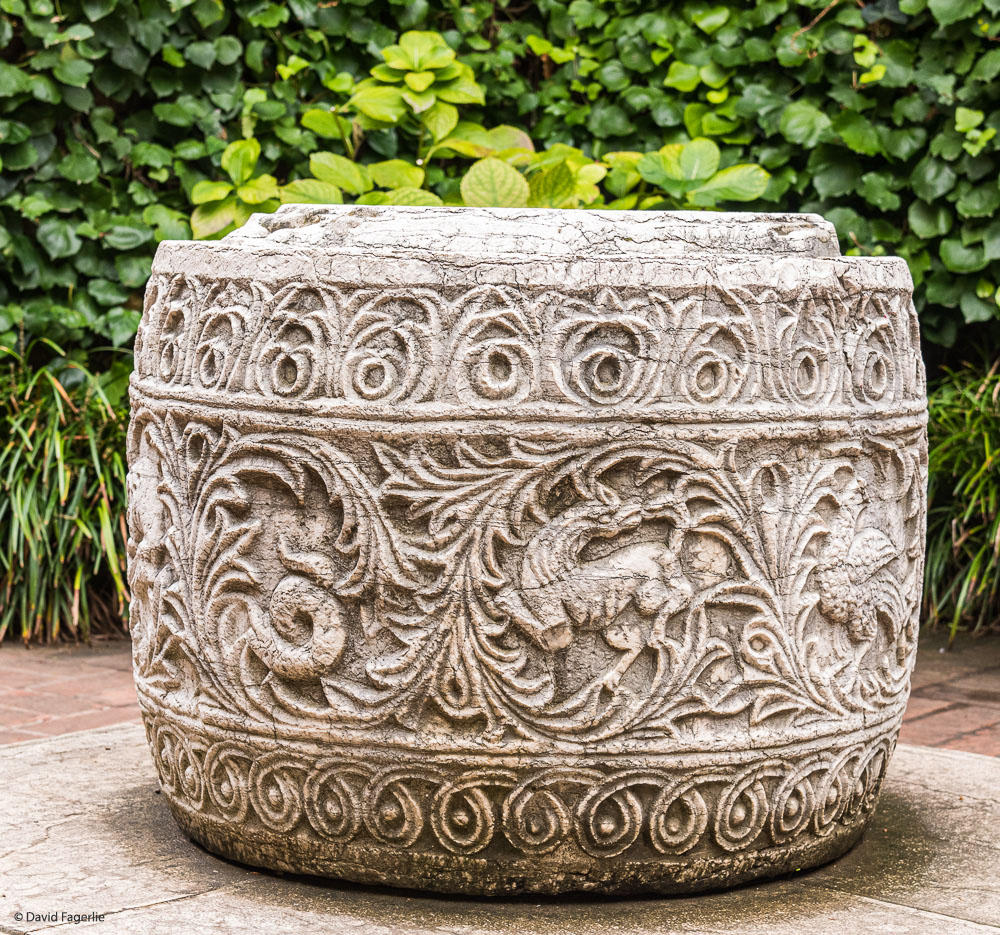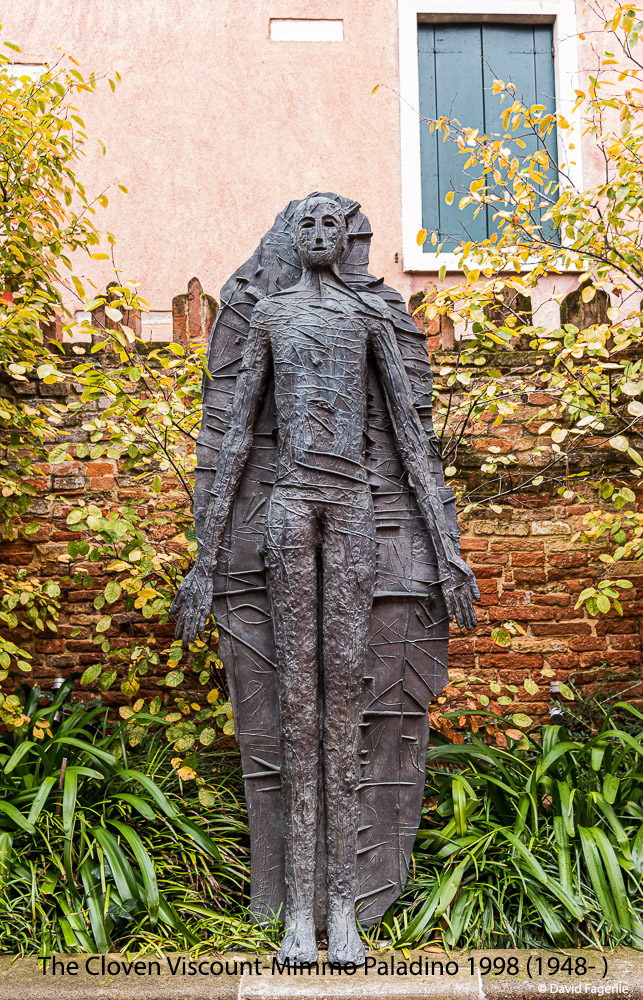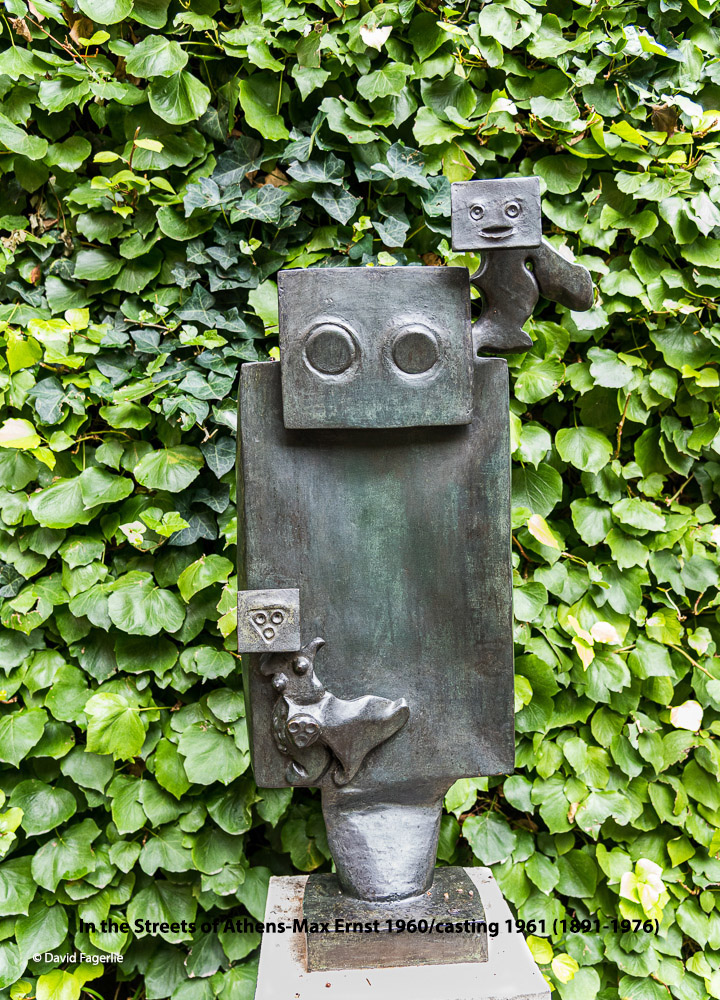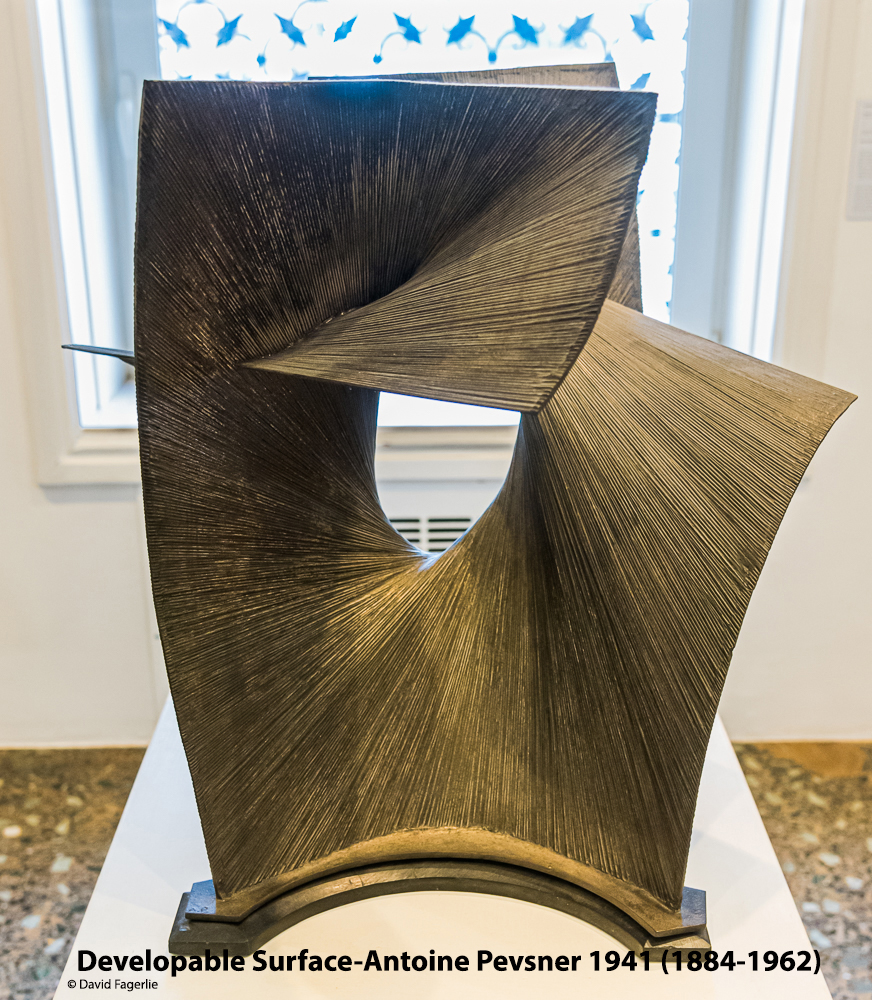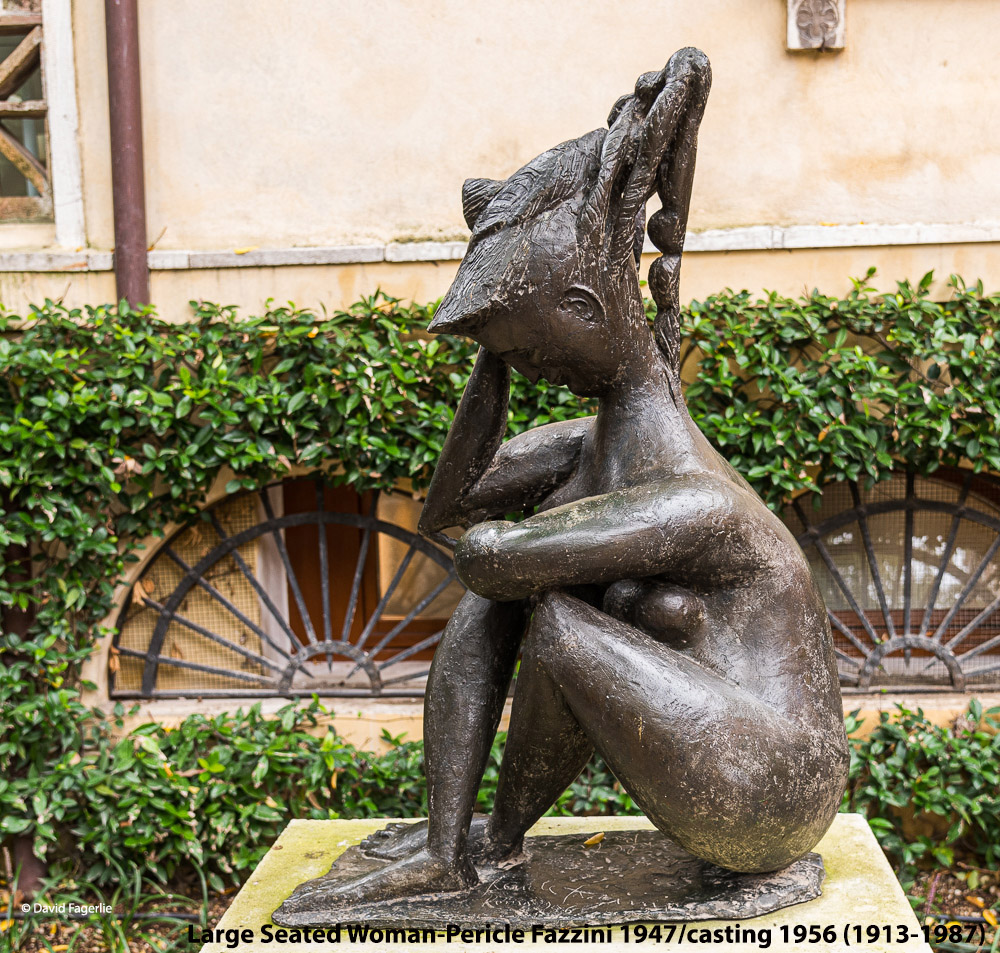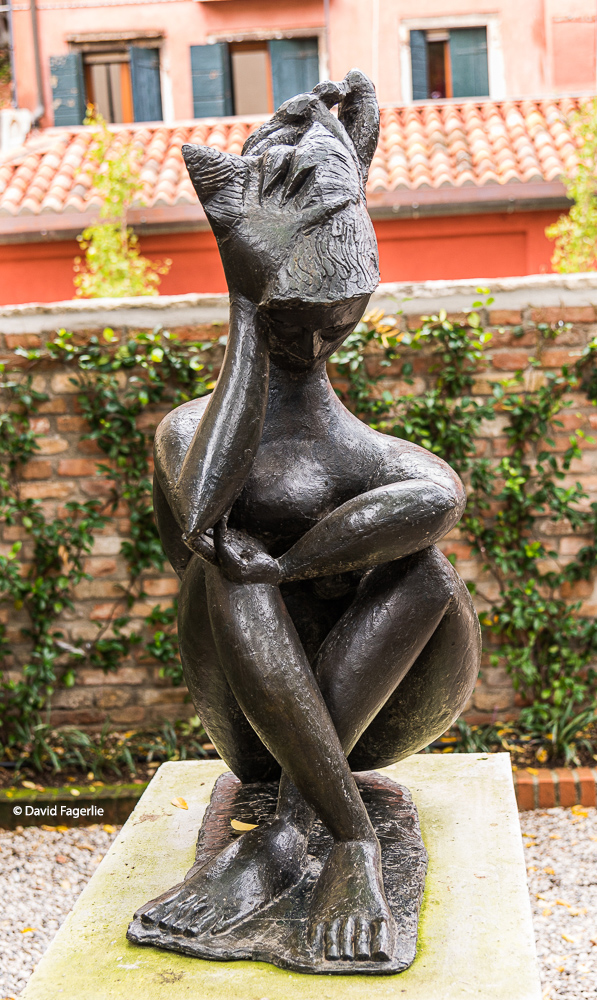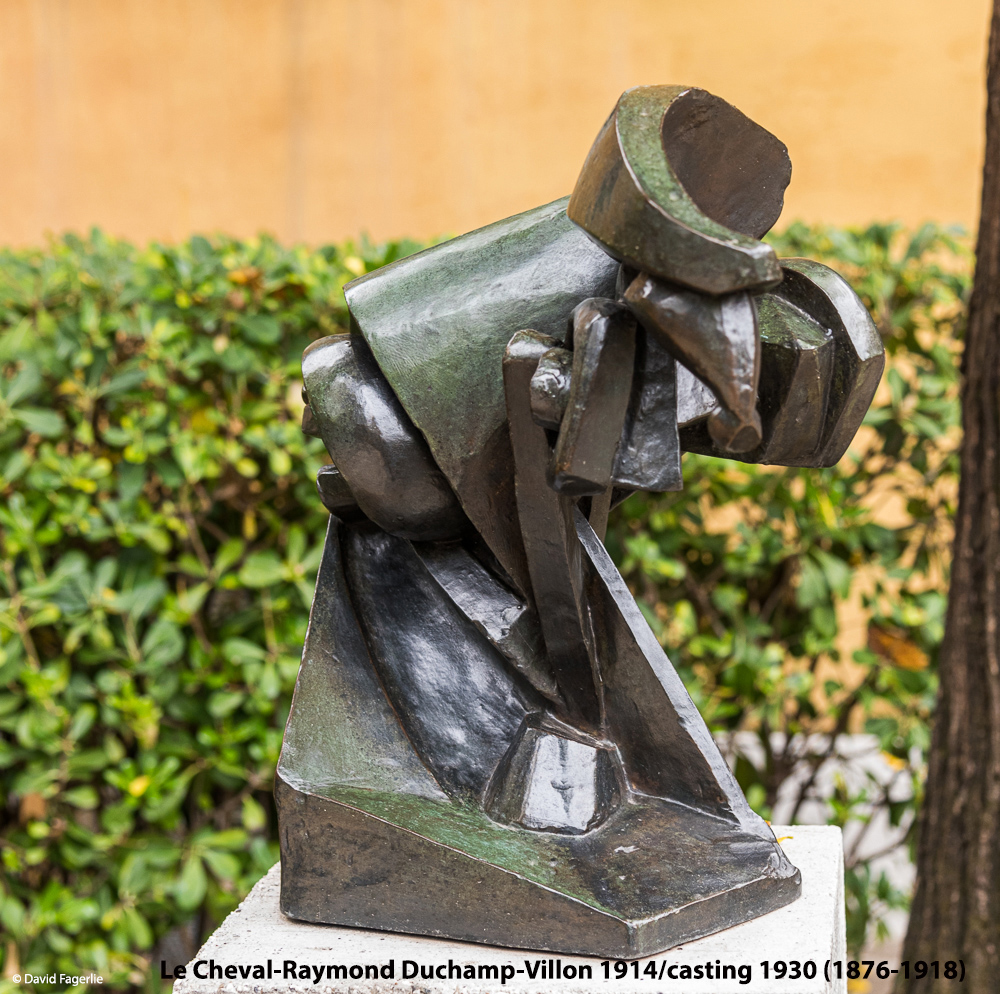 The inside of Peggy's home is a continuous lineup of important works of art.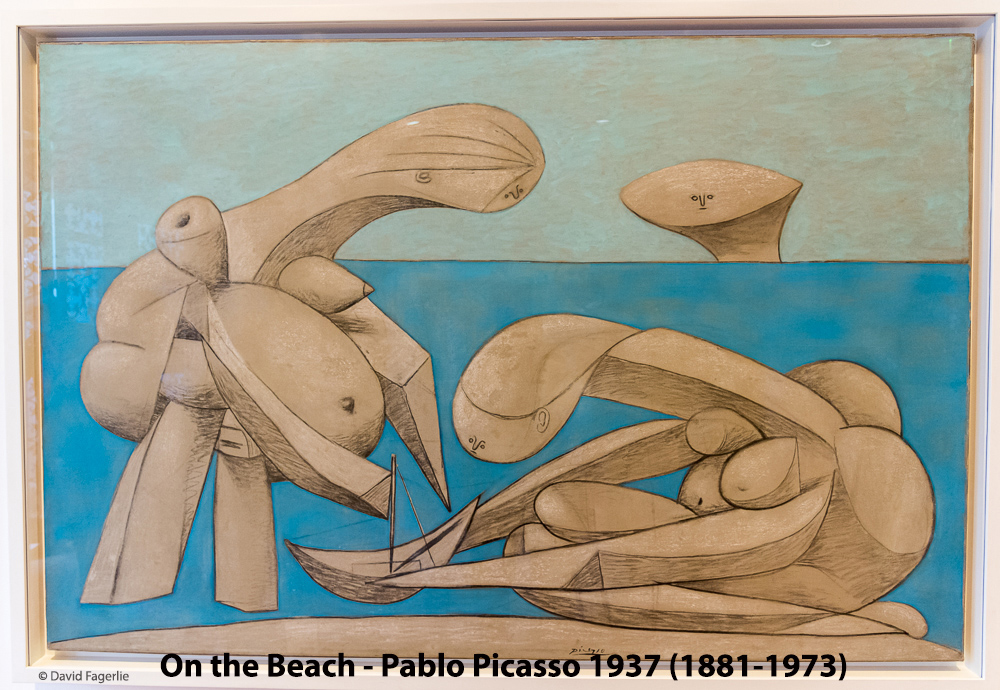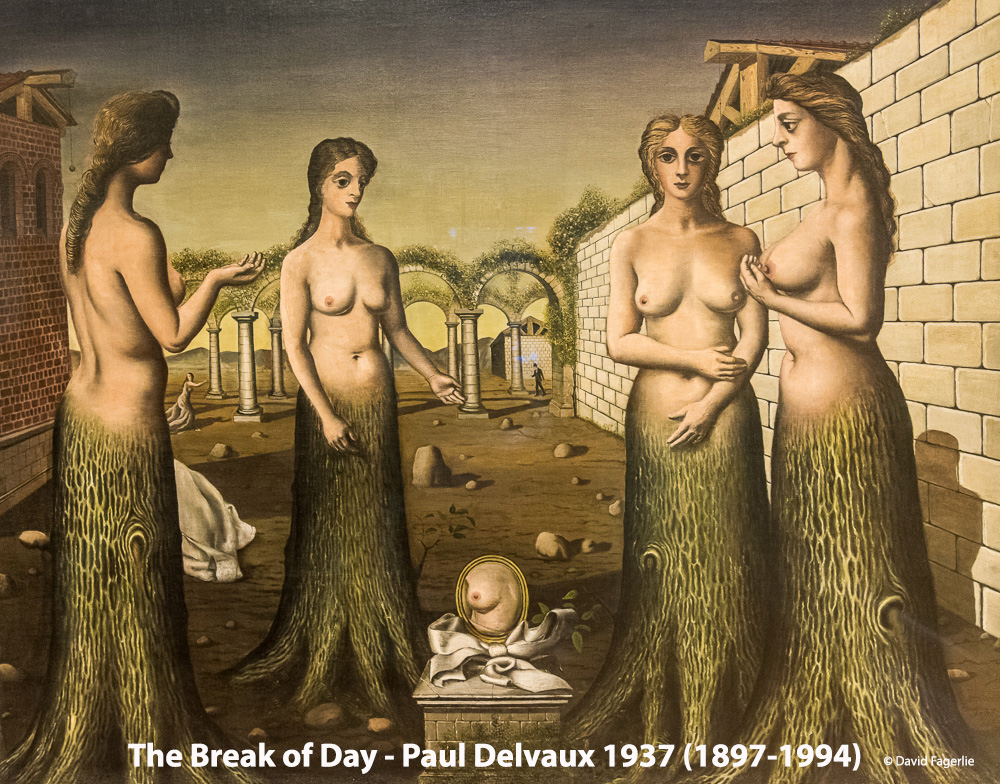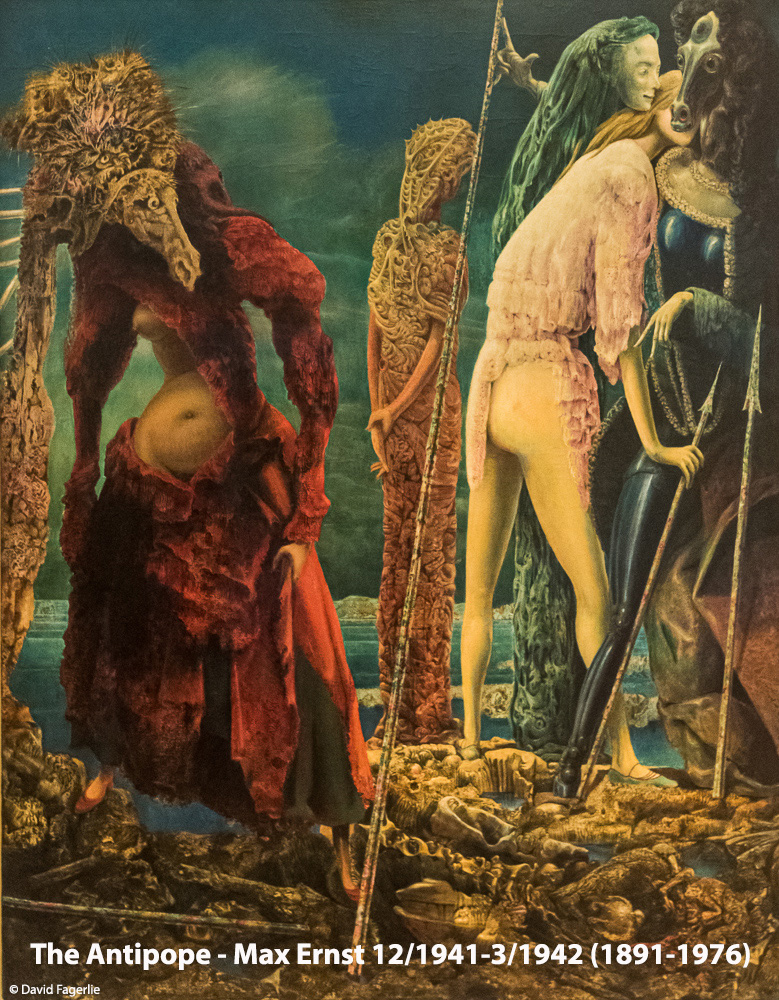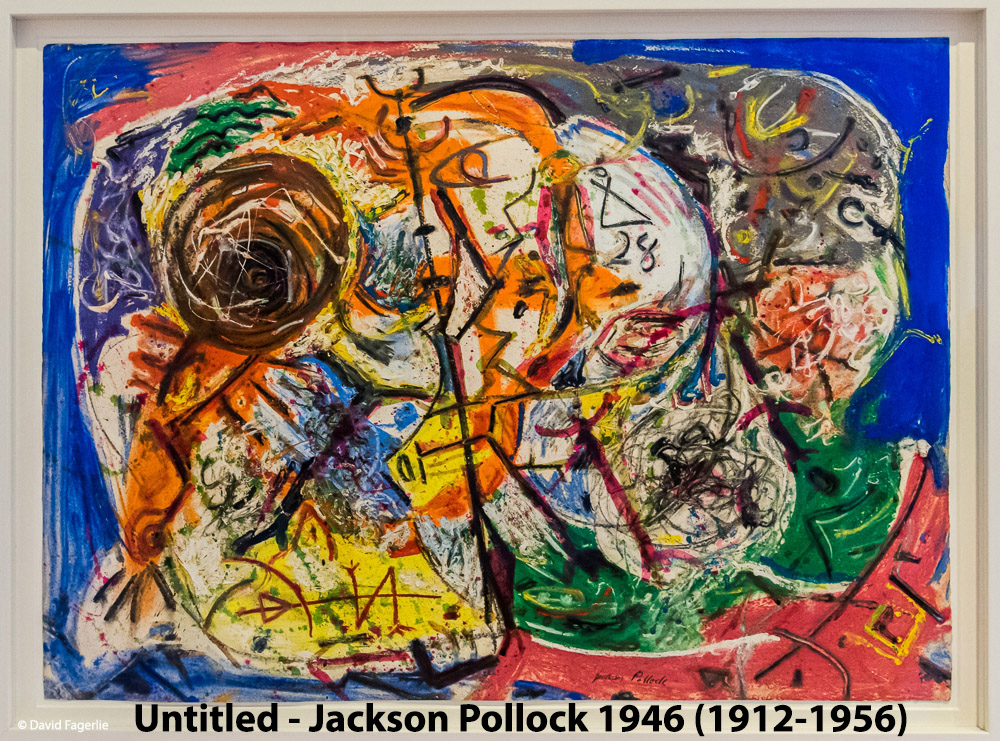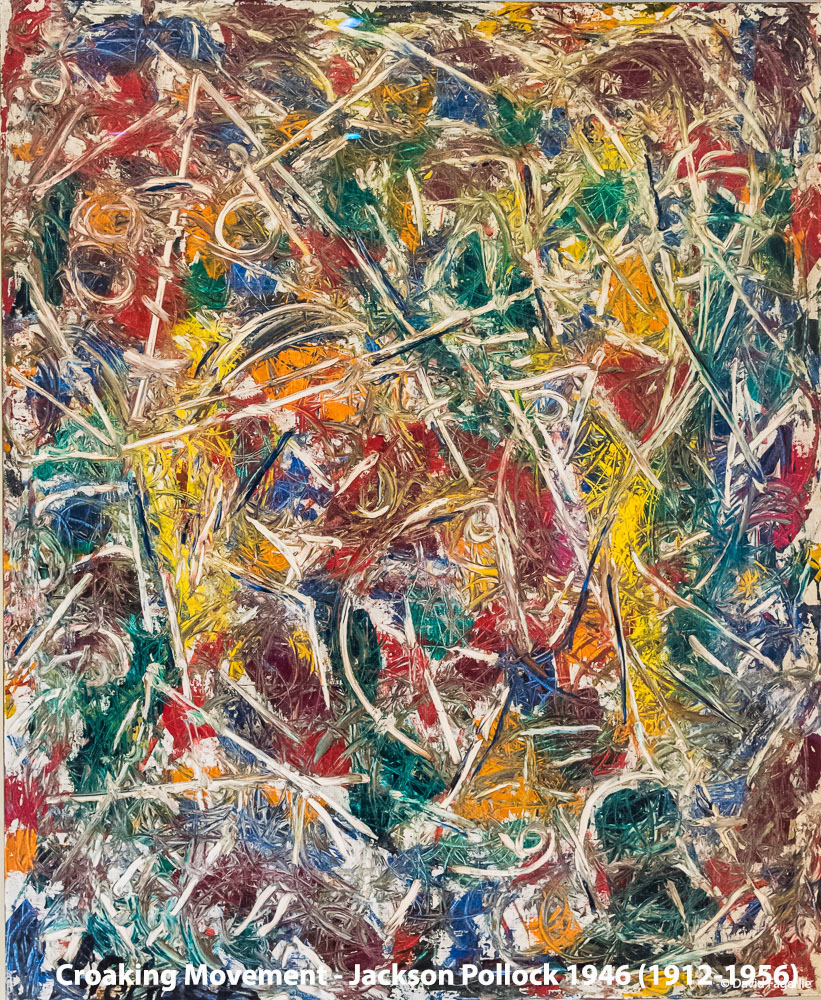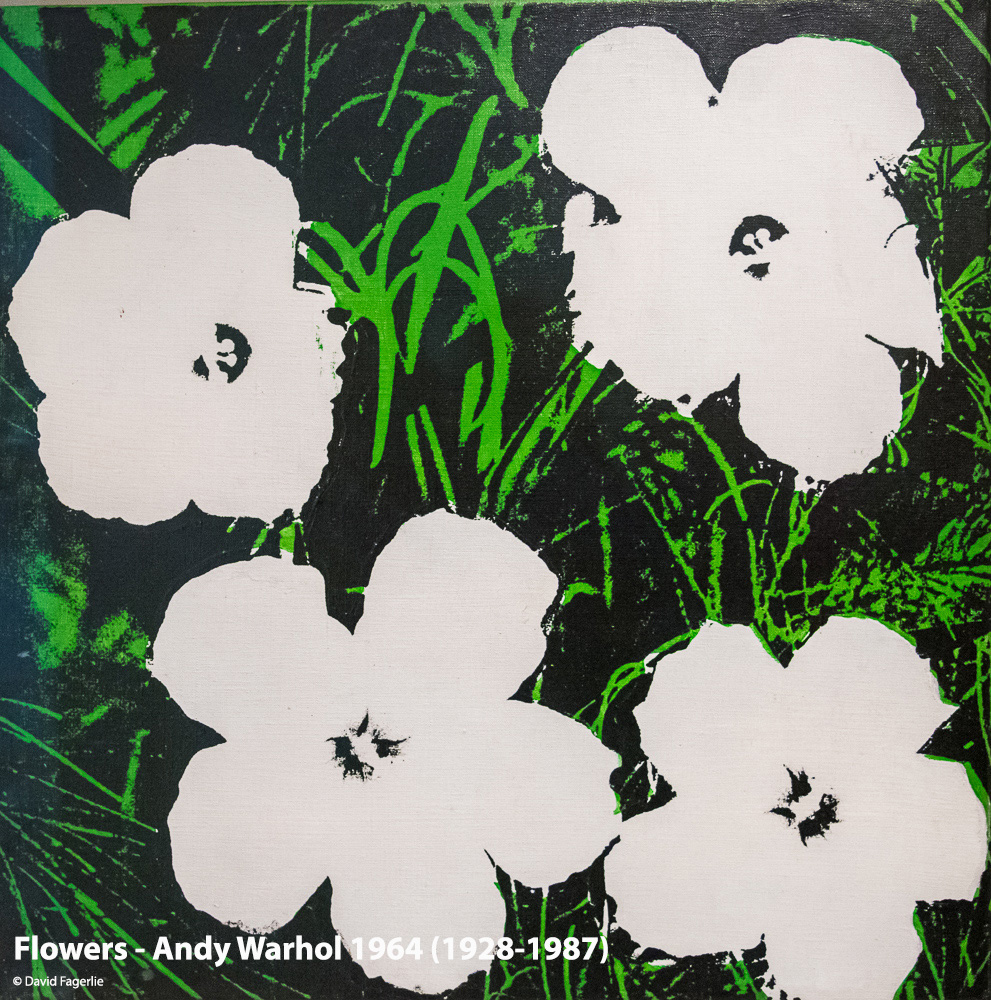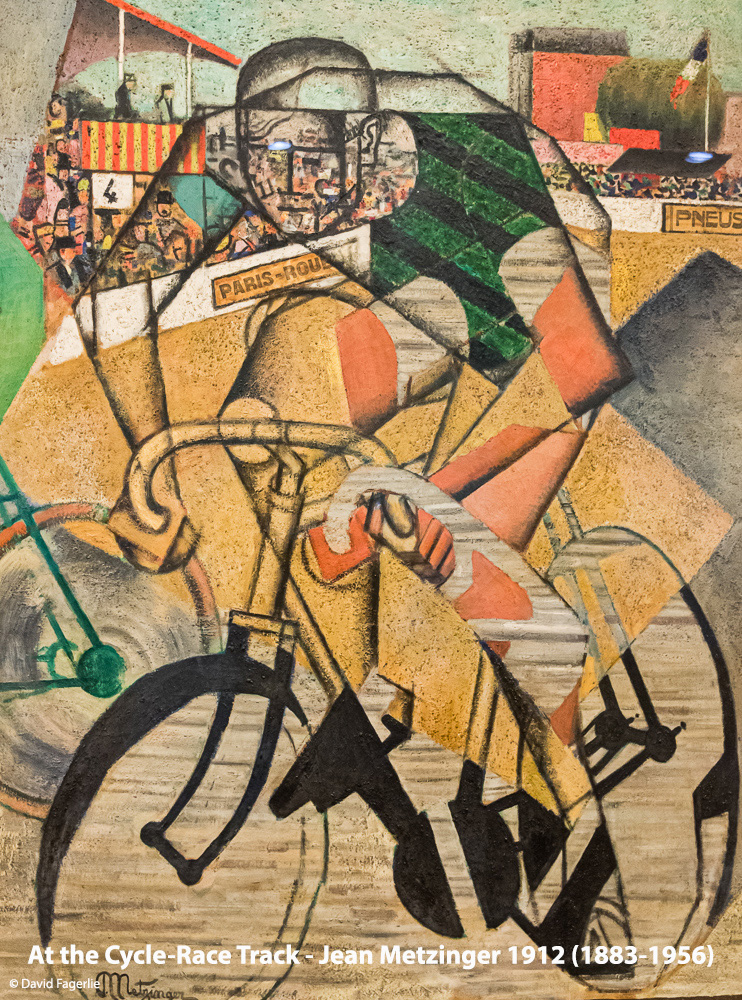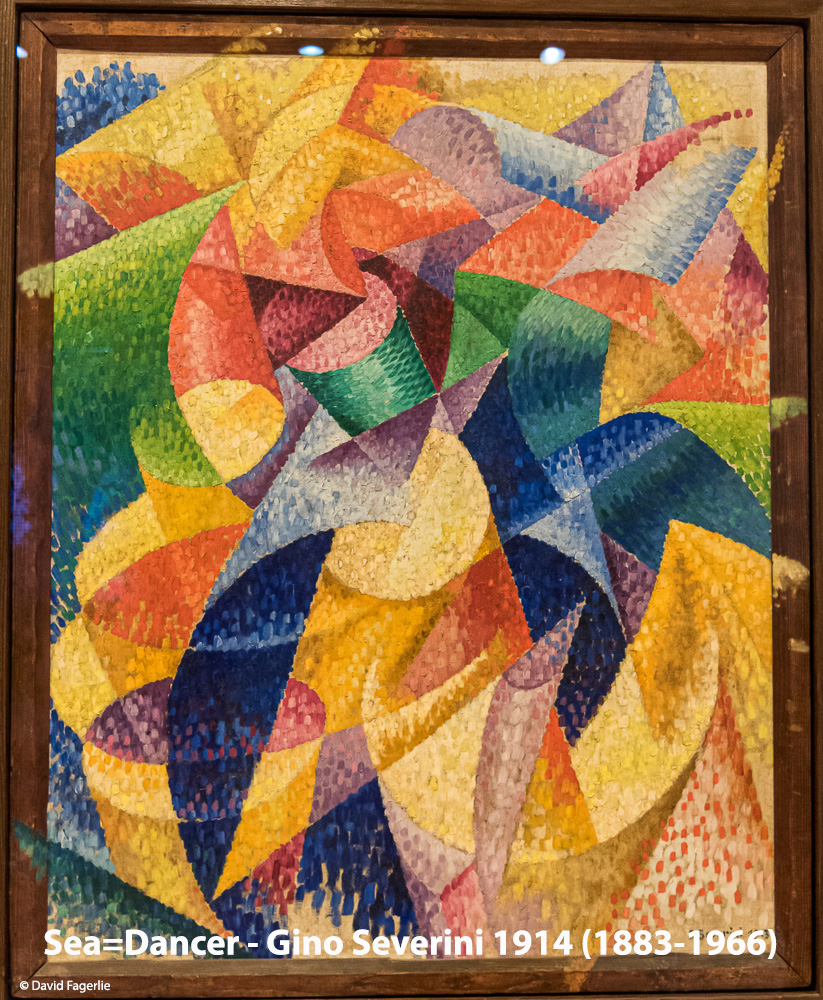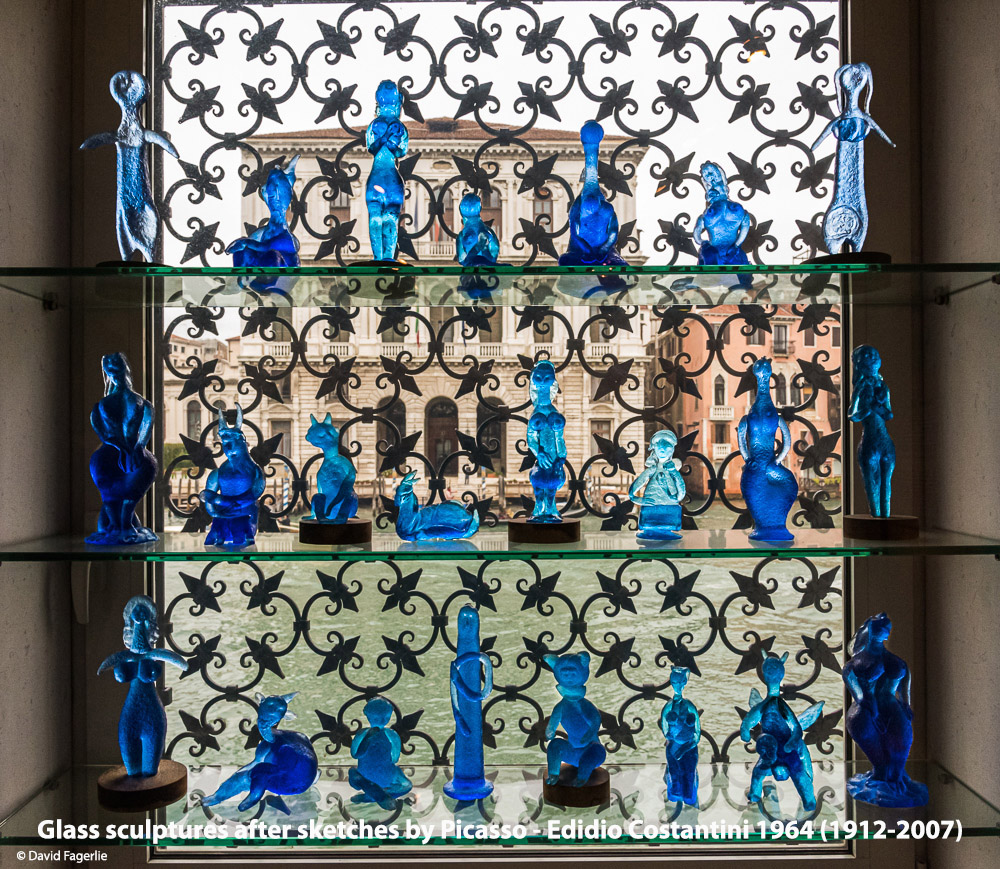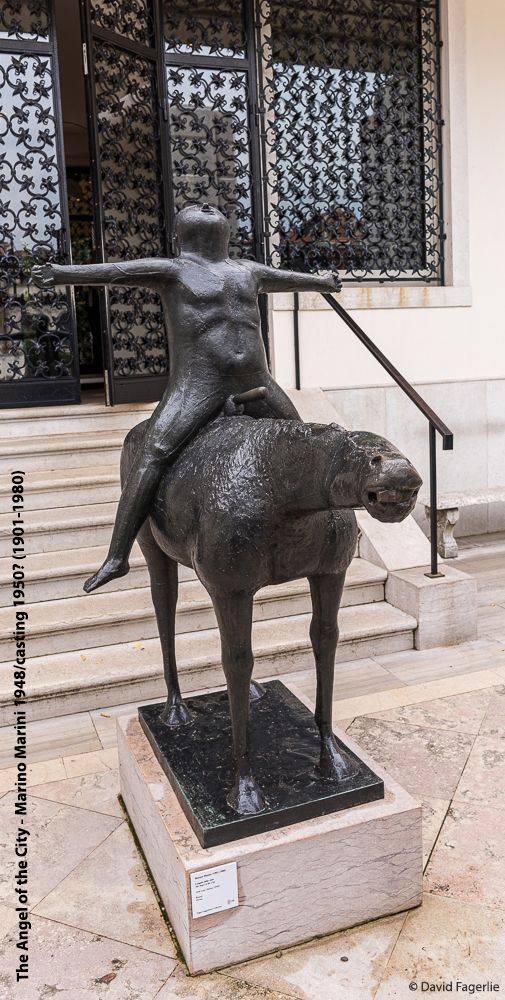 You have seen the next photo already; this time I marked where Peggy's home is located. If you look closely you can see a red colored Calder sculpture on the terrace.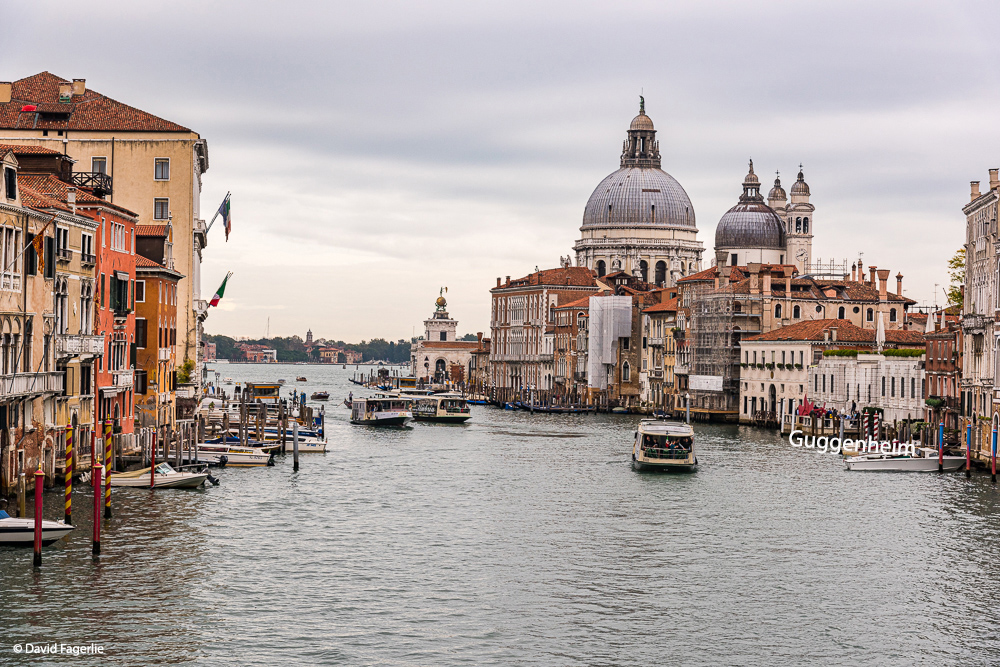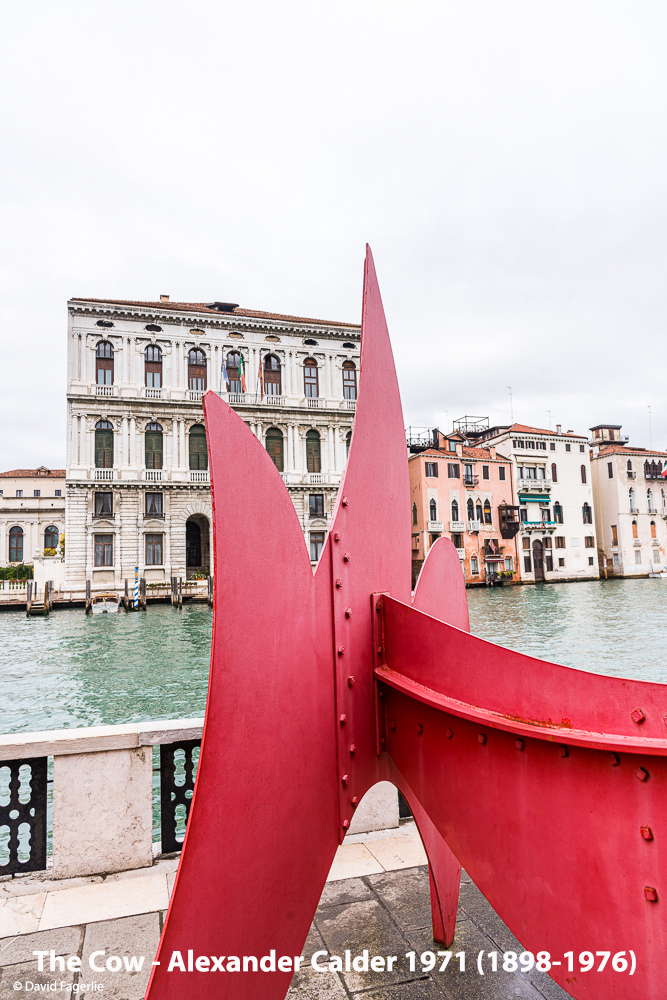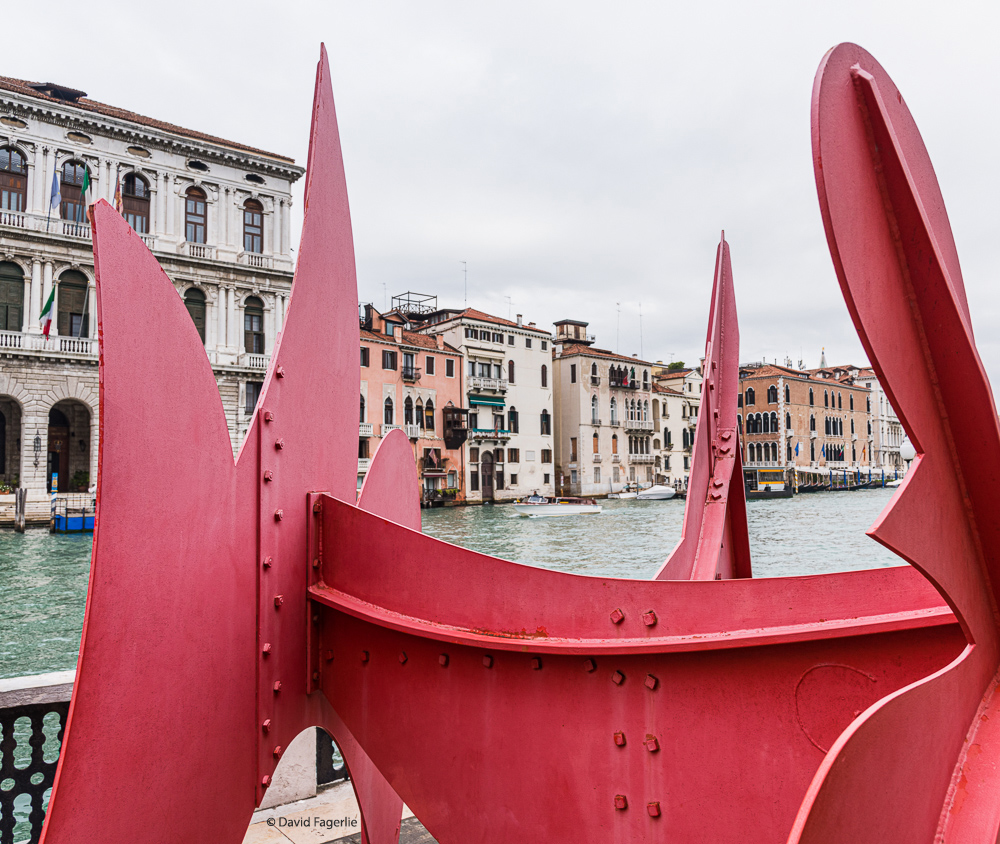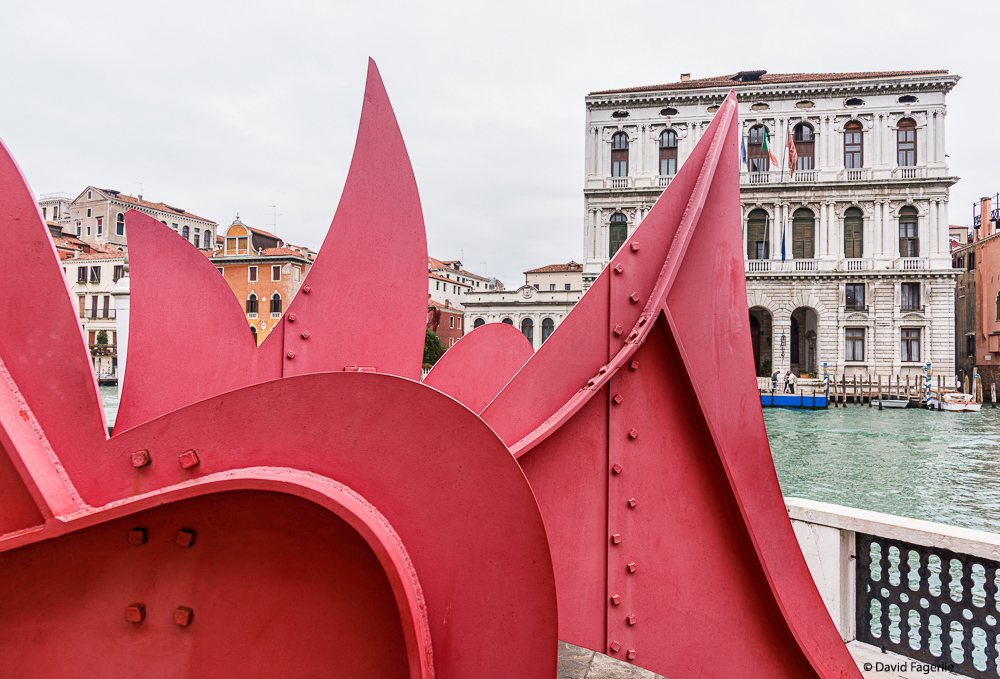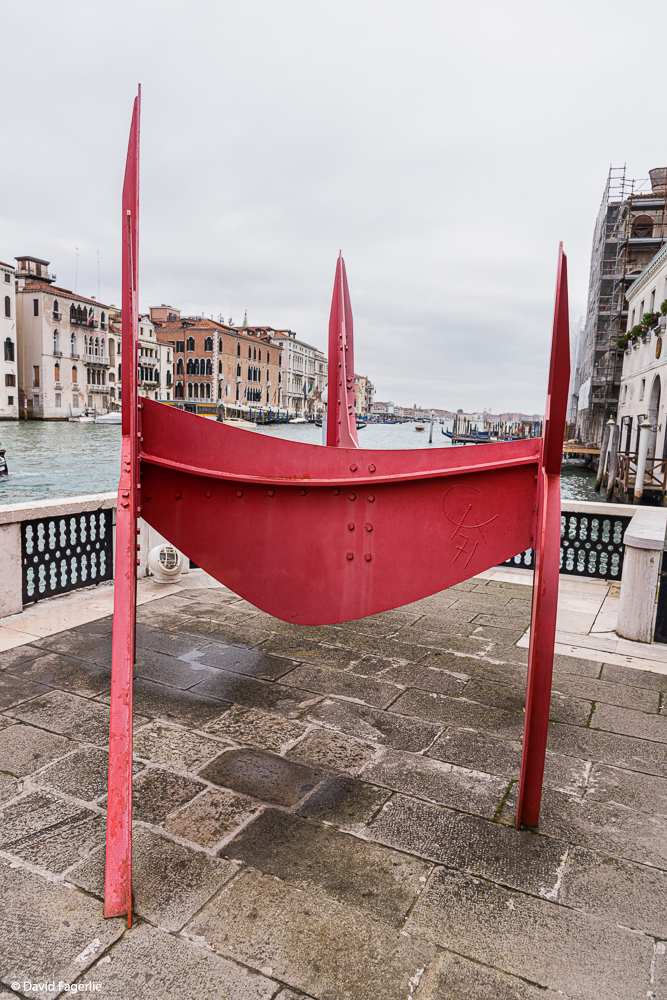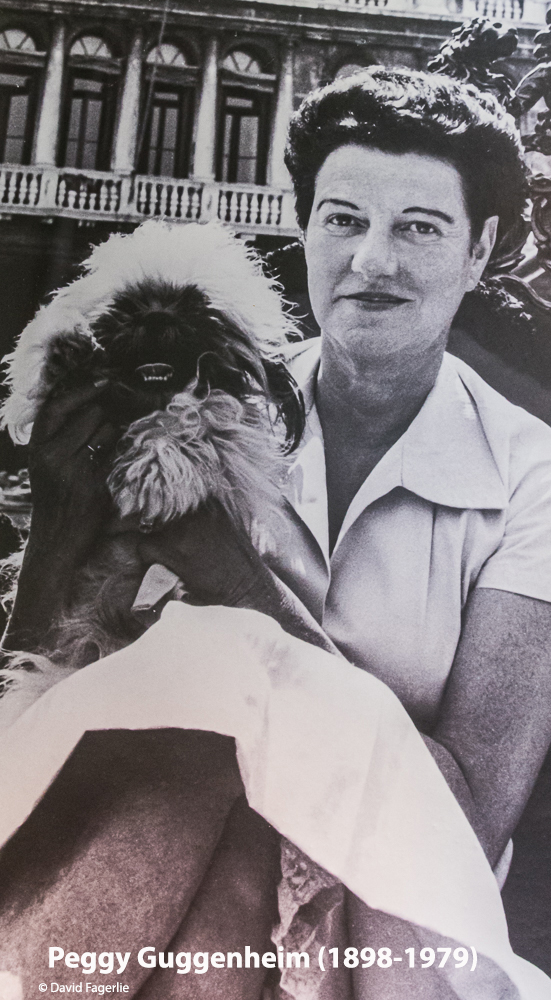 You can see a slide show of higher resolution images of this chapter in Galleries by clicking HERE. This concludes our time in Italy. I hope that you have enjoyed the tour.
Please subscribe now so that you will be alerted to my next webbook chapter. You can contact me directly or click this link to take you to my HOMEPAGE. Scroll down to the bottom of the page to subscribe.

I am taking a little break. My next post will be on Monday, April 5th. On April 5th I will depart from Devotion to open a new webbook. I will return to Devotion in the future; but, a little diversity is a good thing, don't you think? I look forward to seeing you again in three weeks.